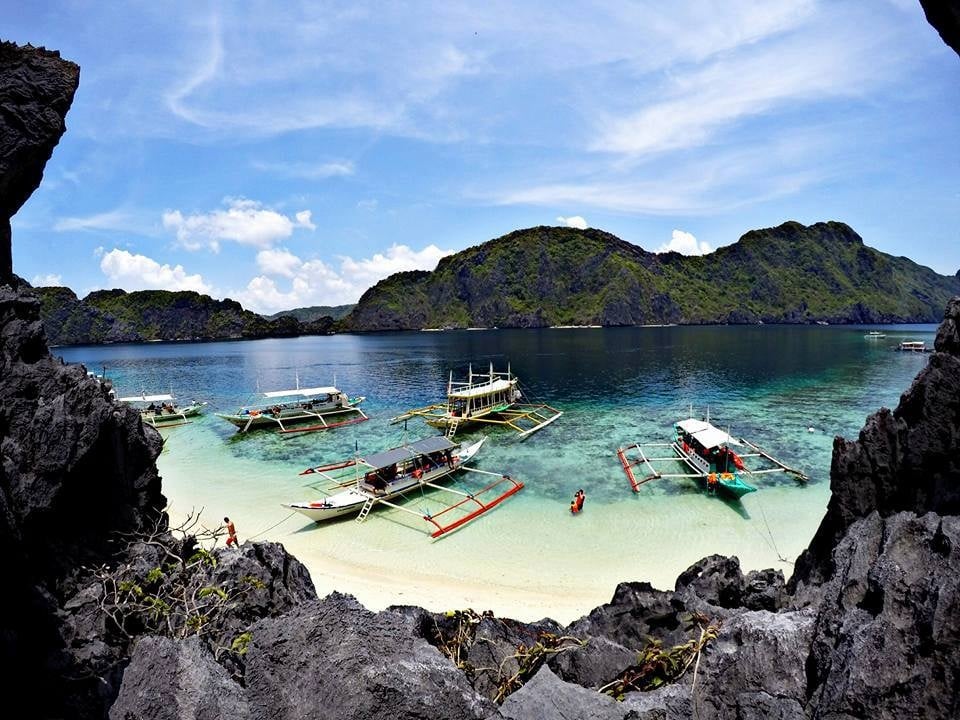 Image credit: JD Pahoyo
With so many stunning natural landscapes, unique species of flora and fauna, gorgeous beaches and warm, hospitable people, who wouldn't love to travel the Philippines? It is evident that tourism is booming in the country, but what comes along with it is the posing threat brought about by mass tourism. Here, let me share with you some controversial Philippine attractions that will leave you thinking, "to visit or not to visit?".
Also read: 10 Strange Places in the Philippines You Probably Didn't Know About
Whale Sharks of Oslob, Cebu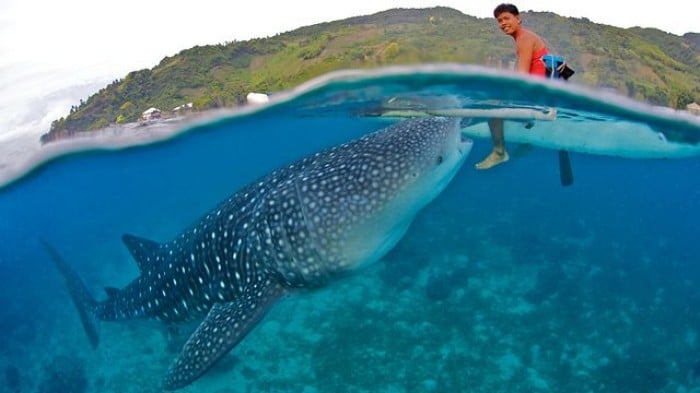 Image credit: Janey
After some reports of abuse by humans, the whale shark attraction in Oslob, Cebu has been frowned upon by animal protection groups. I must admit that my sisters and I, together with some friends, went there few years ago. Prior to swimming, there is an orientation about the do's and dont's. But the thing is, some people just don't know how to FOLLOW RULES! So if you and your friends are planning to go there soon, please do your part and be responsible visitors.
Ocean Adventure, Subic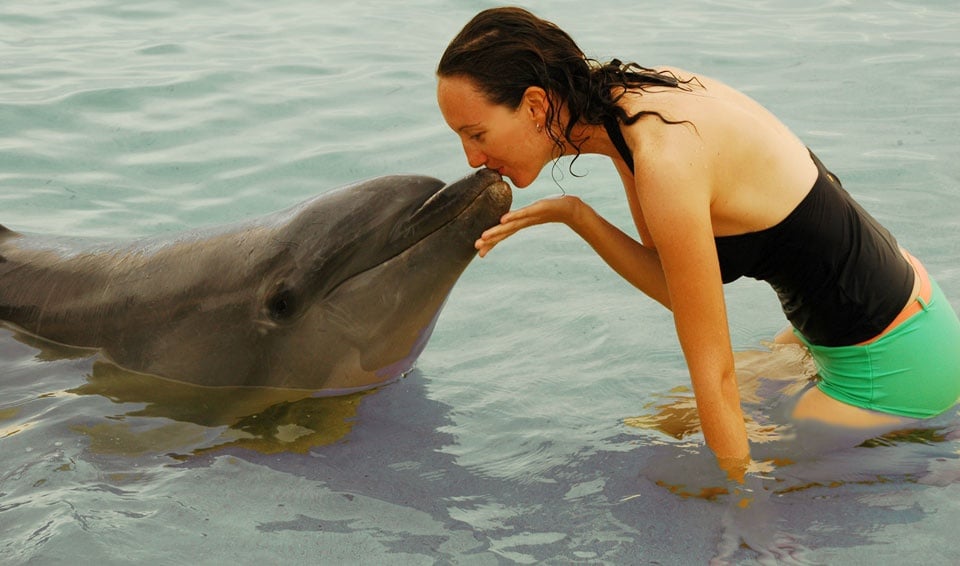 Image credit: Ocean Adventure
Like the whale sharks, dolphins are friendly sea creatures, and they are easily trained to do some tricks. Ocean Adventure's Dolphin Beach Encounter allows guests to interact with the friendly dolphins in the shallow water. While some people enjoy swimming, interacting, kissing and doing tricks with the dolphins, others feel it's not right to subject animals to human entertainment.
Zoobic Safari, Subic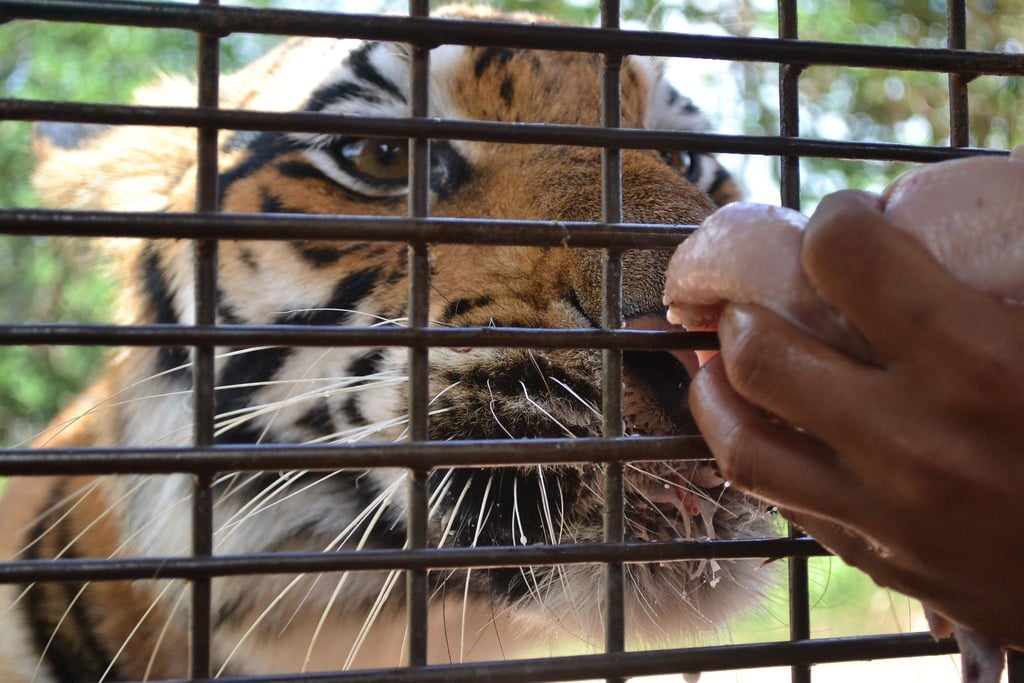 Image credit: Denise P.S.
Zoobic Safari is another popular family attraction in Subic. It is hailed as the only tiger safari in the Philippines, and it houses some endemic and endangered species of animals. But what makes it controversial is the activity where you ride a vehicle and witness some tiger feeding sessions. A safari guide will demonstrate how to feed the tigers with raw meat, and if you're brave enough, you can do it too! Animal rights advocates abhor the caging and feeding of tigers because they destroy the natural behaviour of these animals.
Sohoton Cove National Park, Socorro, Surigao del Norte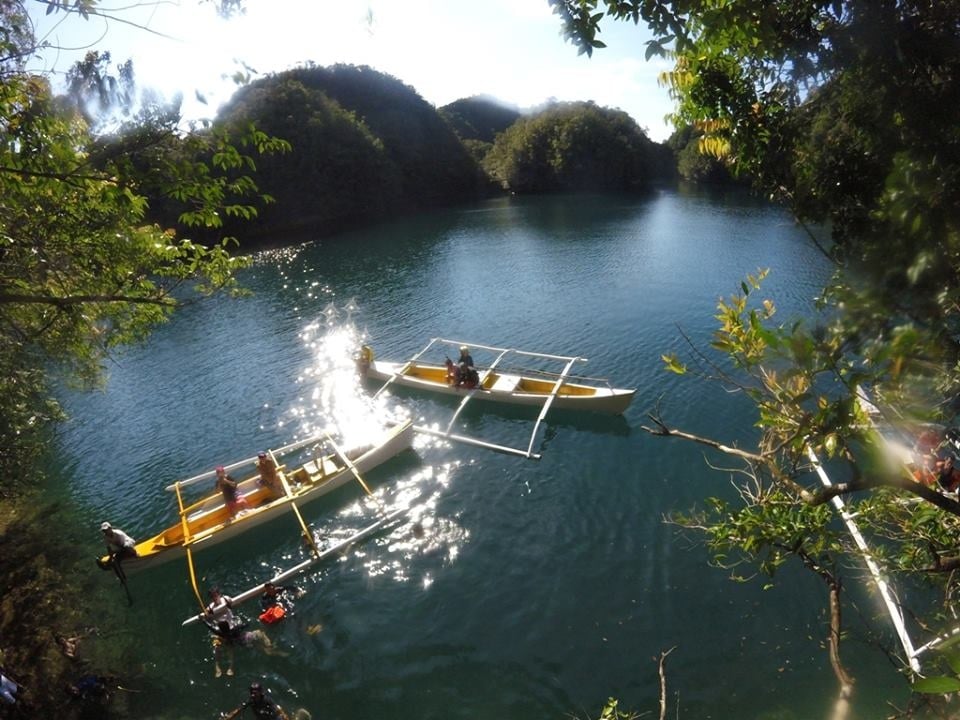 Image credit: Sher Rashid Lentic
The Sohoton Cove National Park in Socorro, Surigao del Norte is gaining popularity because of the existence of the stingless jellyfish in its waters. You may touch these harmless creatures without the fear of getting swollen or itchy skin. Like the other animal attractions, animal rights advocates think visitors are disrupting the natural habitat of the jellyfish. Swimming with the stingless jellyfish in Sohoton is now controlled, if not prohibited.
Also read: 4 Days Surigao Itinerary: An Unforgettable Summer Adventure with Friends
Canyoneering from Alegria to Badian, Cebu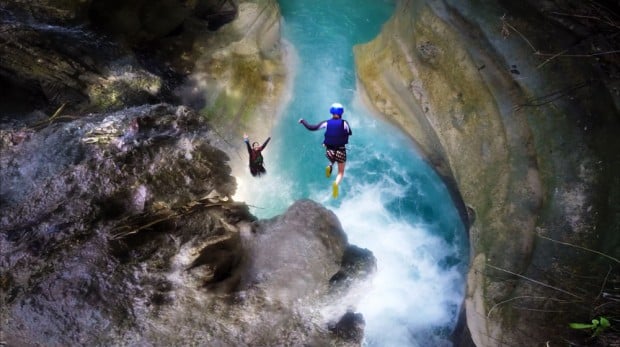 Image credit: Highland Adventures
Woah, wait, canyoneering in Alegria-Badian, Cebu is controversial too? Yes! This rising outdoor activity in Cebu has become a subject of territorial disputes. The canyoneering activity usually starts at the municipality of Alegria and ends in Kawasan Falls in Badian. This covers two municipalities that try to gain control over the operation of the activity. There were plans to regulate the canyoneering tours but nothing has been officially implemented yet.
Boracay West Cove Resort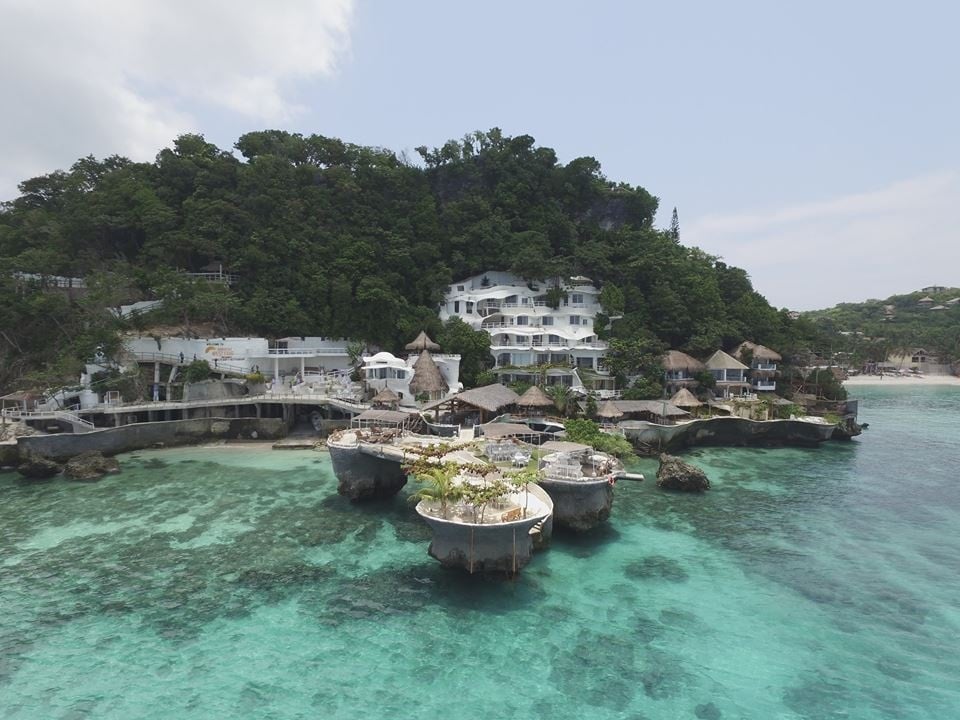 Image credit: Boracay West Cove
This resort in Boracay has been reported to have several violations including the construction of permanent structures outside the Department of Environment and Natural Resources (DENR) approved Forest Land Use Agreement for Tourism Purposes (FLAgT) areas. Read full DENR news here. The demolition of some resort structures in 2014 was even featured in Failon Ngayon. The resort, however, is still operating up to now.
Mount Pulag, Benguet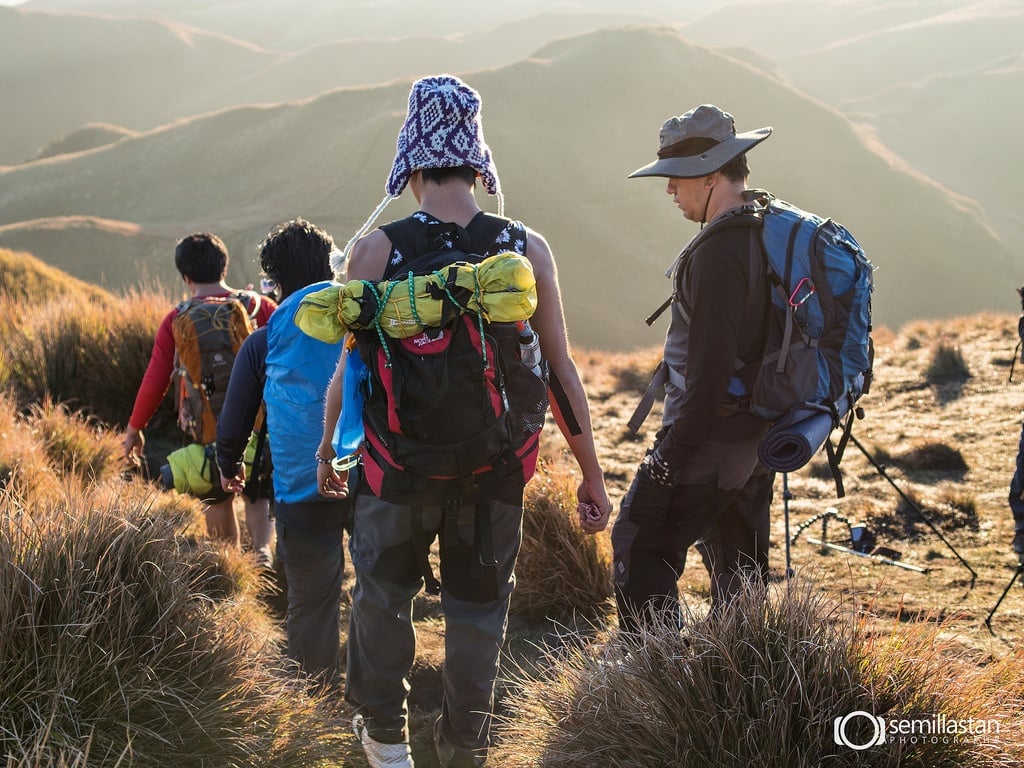 Image credit: Stanley Semilla
Mount Pulag is Luzon's highest peak, and it has been raved by many hikers and climbers because of its breathtaking sea of clouds and dramatic sunrise. However, the influx of visitors is now affecting the natural beauty of the mountain. Authorities have controlled the number of climbers, and the summit might be closed in 2017 to allow the mountain to recover.
Also read: Mount Pulag: On Climbing Luzon's Highest Peak
Getting Tattooed by Whang Od in Kalinga
Whang Od is said to be the last mambabatok (traditional Kalinga tattooist) from the Kalinga people, and the oldest tattoo artist in the Philippines. Many people brave the long hours of travel just to reach her place and get the bucket list-worthy traditional tattoo. While some think it's badass to get tattooed through a traditional process, others think it's not safe and hygienic. In fact, there were stories of people getting hospitalised due to skin infection after having the tattoo. So if you plan to get inked in Kalinga, know the necessary precautions first.
Also read: The Ultimate Filipino Traveller's Bucket List: 101 Challenges You Need to Complete
Whether you decide to visit these controversial Philippine attractions or not, I'm not here to judge. But always remember to be a responsible traveller — follow the Leave No Trace (LNT) Principles, take care of our environment, and be a steward of nature — so the coming generations can still experience and marvel at the beauty of our Earth like what we are enjoying now.