Nestled in the western part of the Philippines, a coastal province combines the many facets that the country is proud of. It oozes urban and rustic appeal, with its modern and historic charm. This province is no other than… Iloilo!
Aptly dubbed the "Heart of the Philippines", Iloilo is located in the heart-shaped island of Panay. With gastronomical delights, pristine beaches, and heritage spots, this province definitely sums up the superb experience that the Philippines offers.
For Singaporean travellers, Iloilo is not a destination that requires breaking your back to visit. It takes no more than 3.5 hours of air travel, making it readily accessible to anyone already fascinated by its promises. Explore the best of this province with this four-day Iloilo itinerary!
Leave your troubles behind and experience hearty escapades in the Philippines! Fly from Singapore Changi Airport to Iloilo on Cebu Pacific Air, with all-in, one-way fares from as low as S$90!
Day 1: Immerse in Iloilo's rich heritage and culinary scene
Jaro Cathedral
An Iloilo itinerary won't be complete without a trip around historical churches that hold utmost cultural and religious relevance. Your first stop on this itinerary: Hop on a jeepney and head to the Jaro Cathedral!
The first thing you have to know about Jaro Cathedral is that it houses an image that is very special to Catholics, the Nuestra Señora de la Candelaria, or Our Lady of Candles. To this day, it is the only Marian statue in the country crowned by a pope and a saint. In 1981, then-pope St. John Paul II personally declared the Candelaria as the Patroness of the Western Visayas. Because the Philippines is a predominantly Catholic country, this event stirred up the hearts of many Filipinos — and devotees continue to visit the Jaro Cathedral for this reason!
Aside from its religious significance, the Jaro Cathedral also attracts visitors for its magnificent facade. Can you imagine that the structure was built in 1864? It has withstood the test of time, survived many calamities, and has undergone many conservation efforts. Today, its architecture remains to impose a Romanesque Revival grandeur, featuring a bell tower across its main structure. 
Jaro Cathedral
Address: Jaro Plaza, Iloilo City, Iloilo
Opening hours: Opens at 5am daily
Molo Church, Molo Mansion, and pancit Molo
A stone's throw away from Jaro is the district of Molo. Back in 1975, Molo was a town separate from Iloilo. It was a parián, an area where Spanish colonial authorities required Chinese residents to stay in. Now, it's widely visited for several reasons — a few of which we'll dive into today!
First, it's home to the Molo Church, the only Gothic church outside Manila. It's an abode to 16 images of female saints, earning its status as a feminist church. Catholics from all over the globe would know that churches exclusively dedicated to female saints are rare, making the Molo Church a landmark of cultural and social importance!
Molo Church
Address: Molo Plaza, Barangay San Pedro, Iloilo City, Iloilo
Opening hours: Opens at 5am daily
A centrepiece of the Molo Plaza, this feminist church adds splendour to what is called "Athens of the Philippines"—so christened because it produced some of the country's greatest thinkers! Here's a fun fact: the Philippines' pambansang bayani (national hero) Dr. Jose Rizal once visited the Molo Church in 1896 and was so enamoured with the stone structure that he exclaimed it was a "la iglesia bonita" (a beautiful church). Indeed, Molo is one of the prettiest Gothic structures in the Philippines, so make sure to take lots of photos for the 'gram.
A few steps away, another beauty awaits. Facing the Molo Church and Molo Plaza is the Molo Mansion, which boasts of a location only elite members of the society had access to during Spanish rule in the Philippines. Once belonging to Yusay-Consing family — one of the area's prestigious clans — this heritage house was restored to allow a glimpse into the history of Iloilo's high society.
Travellers are welcome to drop by for free and explore the interiors of the historical mansion, which is now a museum and cultural souvenir shop. The Molo Mansion also houses local delicacies and artworks, so better anticipate a little bit of shopping when you visit the place!
Molo Mansion
Address: Locsin St, Molo, Iloilo City, Iloilo
Opening hours: 10am to 7pm on Monday-Saturday; 9am to 7pm on Sunday
After hopping from one spot to the next, you'll likely get peckish. We've got just the thing to get you drooling! The Molo district is also known for its iconic pancit Molo, a widely known soup dish in the Philippines. Bearing a resemblance to wonton soup, pancit Molo is basically a hot noodle soup topped with pork dumplings and garnished with vegetables and fried garlic. The hearty dish is very filling and savoury, and has earned comfort-food status across the country.
You'll find this delicacy all around Molo, but most locals would point you to Kap Ising Pancit Molo in Barangay South San Jose. They've been serving flavourful bowls of this delicacy since the 1920s, so you're eating a recipe that has been passed down from one generation to the next. There's no better way to savour Iloilo's rich culinary heritage!
Kap Ising Pancit Molo
Address: Atria Park District, Donato Pison Ave, Brgy. San Rafael, Mandurriao, Iloilo City
Opening hours: 8am to 6pm daily
La Paz Public Market: Netong's Original La Paz Batchoy
One cannot leave Iloilo without grabbing a bowl of the original La Paz batchoy, so might as well tick this off your list on the day you arrive! Famous across the Philippines, batchoy is a noodle soup made of chicken or beef broth and usually topped with pork, beef, innards, and crushed chicharon (pork cracklings). The dish is so popular that many local instant noodle companies have made it into a bestselling flavour — but of course, nothing beats the original dish!
With its clear broth and distinct flavour reminiscent of a light stew, this piping hot delicacy has brought many foodies to La Paz, Iloilo. If you are on the quest to find the original batchoy house, head to Netong's Original La Paz Batchoy in the La Paz Public Market. Its owner claims that his great grandfather actually invented the mouth-watering dish. 
Netong's Original La Paz Batchoy
Address: La Paz Public Market, Rizal St, La Paz, Iloilo City, Iloilo
Opening hours: 6am to 8pm daily
Iloilo River Esplanade
To cap off the day, stroll along the peaceful Iloilo River and gaze upon the Iloilo Esplanade. Locals and tourists like to huddle around this area to take leisurely walks (or jogs!). Some simply enjoy being in the tranquil space, or hanging out with their friends in the coffee shops or restaurants that pepper this spot. You'll be happy to see how cheerful and sweet the locals are as they interact with one another! 
Iloilo River Esplanade
Address: Senator Efrain Treñas Blvd., Mandurriao, Iloilo City, Iloilo
Opening hours: Open 24 hours daily
Fly from Singapore to Iloilo from S$90
Day 2 and Day 3: Traverse Islas de Gigantes
The vision of perfect island life comes true in Islas de Gigantes — a place with a name that literally means "island of the giants", as locals believe that giants once inhabited this place. Abundant in sweet fruits and fresh scallops, white beaches and ragged rock formations, these islands are certainly worth the trip from Iloilo City.
Compared to other beach destinations in the Philippines, Islas de Gigantes isn't as crowded. Here, you are in for a serene time by the crystalline waters of the Visayan Sea. Tropical escapades and more await you — from island-hopping, sandbar and cave touring to rock spelunking. Maximise your trip to Gigantes Islands and opt to stay here overnight. Make sure you don't miss these exciting adventures:
Bask in the sun of Cabugao Gamay
Among the most picturesque islands in Islas de Gigantes is Cabugao Gamay, a tiny stretch of land freckled with greenery and rock formations. Many tourists flock to this area to marvel over the aerial view of Cabugao Gamay from the viewing deck. You'll definitely consider this an Instagrammable experience!
Admire the Bantigue Sandbar
Watch the sun set over Islas de Gigantes at Bantigue Island. On this island, you'll find a long sandbar at the centre of crystalline waters. Vibrant corals brighten up the marine life of Bantigue, making it the quintessential islet for snorkelling. Beginners, fret not — the area's calm waters are friendly even to those who aren't seasoned snorkellers and divers.
Swim around the Tangke Saltwater Lagoon
Hidden behind the magnificent cliffs of Islas de Gigantes, the Tangke Saltwater Lagoon is Mother Nature's enchanting gift to us all. Take a dip in its shallow, glassy waters as you revel in the beauty of the rock formations that surround the lagoon. We're pretty sure you and your travel crew will be tempted to take stunning snaps by the rocks, but make sure you limit the brouhaha. This place is home to marine life, too!
Explore the Pawikan Cave
Literally translating to "sea turtle cave," the Pawikan Cave got its name because of its humongous rock formations that resemble giant turtle eggs. A somewhat otherworldly attraction, the mystical Pawikan Cave has several cave chambers that are faintly illuminated by light streaming through tiny openings on the cave ceiling. Stalactites and stalagmites further adorn the area, creating a one-of-a-kind experience for its visitors. 
You should know that entering Pawikan Cave also means having to go through tight spots and dark crevices, so just be prepared for a more intermediate caving experience. The sights and sounds that await inside are worth it, though!
Tip: Wear proper footwear to avoid accidents on slippery surfaces. 
Eat scallops at the Antonia Beach
Aside from the pristine white sand beaches, Islas de Gigantes is also well-known as the "Scallops Capital of Carles". The shores of Antonia Beach, one of Iloilo's hidden coastal gems, is speckled with scallop shells — proving how abundant the shellfish is in the area. This mouthwatering seafood is sold fresh and super affordable at any time of the year, but if you happen to visit the island in March, you'll get to witness Iloilo's annual Scallops Festival!
How to get to Islas de Gigantes
From Iloilo City, ride a bus or van bound for Carles. Alight at the Bancal Port. Head to the tourism office to pay the environmental fee of ₱75 (S$2). Boats from Bancal Port leave at 10am daily. Fare is at ₱100 (S$2.67) and the travel time is approximately one hour. 
If you miss the morning trip from Bancal Port, there is also a daily trip at 1pm from the Estancia Port. Fare is at ₱80 (S$2.14). Estancia also rents out private boats at ₱5,000 (S$133.53) which can seat up to 10 people. These run throughout the day. Travel time from Estancia to Gigantes Islands is approximately two hours.
Fly from Singapore to Iloilo from S$90
Day 4: Be wowed by a UNESCO World Heritage Site, and experience heaven on earth
Miagao Church
Half an hour from Iloilo City, the Miagao Church awaits your arrival. Built in 1786, this grand structure was the third church to be constructed in Miagao. But unlike the first two, this church was built to withstand destruction and protect itself from invaders. Proving this, the Miagao Church has defied wars and catastrophes and still stands to date. 
Today, it is recognised as a UNESCO World Heritage Site because of its rich historical narrative as well as its unique architectural design. Imagine the stories that are tied to this place, which has been standing since the 1700s! History buffs will understand its allure, but we recommend seeing it for yourself to witness its singular aesthetic, too.
Aside from its rich history, Miagao Church is also a spectacle to behold. Tourists flock to this cathedral to admire the coralline limestones that form the structure. Miagao Church also sports a curious architectural style and aesthetic — both Baroque Romanesque from its period of construction and Filipino to adapt to the tropical climate in Iloilo.
Miagao Church
Address: Zulueta Ave, Miagao, 5023 Iloilo
Opening hours: Opens at 5am daily
GarinFarm Pilgrimage Resort
Spend the rest of your day in GarinFarm Pilgrimage Resort in San Joaquin, Iloilo, which welcomes its guests with the words "Agriculture. Leisure. Pilgrimage." Situated on a 14-hectare plot of land, the farm has livestock grazing across its area. Guests can have a taste of these agricultural produce at their own local restaurant!
Beyond its agricultural gems, GarinFarm Pilgrimage Resort offers even more exciting facilities. It's not your ordinary farm, at all! You won't be running out of things to do here. With its recreational facilities — including a zip line, a hilltop swimming pool, buggy cars, kayaks, horseback rides, and pedal boats — guests of all ages are in for a treat here!
It may seem like we've covered all the best of GarinFarm Pilgrimage Resort, but what actually brings tourists here is the Pilgrimage Hill. With a stairway of 456 steps, this attraction allows guests to journey through biblical stories; the Nativity, the Last Supper, and Noah's Ark are just some of the crowd favourites. 
After passing through a dark meditation tunnel, guests finally arrive at the "Stairway to Heaven." Light peeks through from the other side of this tunnel. When you follow it, you'll reach the grand "Heaven on Earth," complete with an all-white landscape with structures representative of clouds and angels. We all take vacations to experience paradise, but the GarinFarm Pilgrimage Resort lets you step into the heavens, so tarry a while and take lots of snaps!
Garin Farm Pilgrimage Resort
Address:  M. H. del Pilar Street, Huna Road, San Joaquin, Iloilo
Opening hours: 8am to 6pm daily
Admission fee: ₱150 (S$4)
Fly from Singapore to Iloilo from S$90
[Bonus] Day 5: Go on a day trip to Guimaras, the Mango Capital of the Philippines
If you have one more day to spend in Iloilo, there's no better way to end your Iloilo itinerary with a day trip to the Mango Capital of the Philippines — a distinct island just a short 15-minute boat ride away. If you're a fan of the juicy sweetness of tropical fruits, it's imperative that you know about Guimaras mangoes. This kind is special enough to merit its own name; it's relevant enough for the authorities to dedicate resources to study the species. Alas, when in Guimaras, one cannot miss the Mango Farm, the Trappist Monastery that offers mango products and souvenirs, and the Pitstop Restaurant that serves mango pizza! 
To visit Guimaras without tasting — or at least marvelling at — its mangoes is a dishonour to the island province. This said, take note that the peak harvest season is in May, when the island holds the annual, month-long Manggahan Festival to celebrate this sweet fruit. As part of the festival, visitors can even eat as many mangoes as they want during the "all-you-can-eat" activity!
Now, if you're not as crazy for mangoes as we are, Guimaras also has its fair share of beaches, farms, waterfalls, and caves. Care to experience a secret spot? Head to Natago Beach, the name of which literally translates to "hiding". For a picturesque vacation, go to Guisi Beach — home of the famous Guisi Lighthouse. Fan of mystical caves? The Buho Ramirez Cave, also called Baras Cave, invites you to tread its tidal pools.
How to get to Guimaras
From Iloilo City, take a jeepney or taxi to Ortiz Wharf. Buy a boat ticket to Jordan Wharf for ₱15 (S$0.40). Travel time is approximately 15 minutes.
Whether you're hungry for food, heritage, culture, or nature, Iloilo will surely provide you the finest of these things. Go on a tropical adventure with this four-day Iloilo itinerary, and you're bound to experience the time of your life!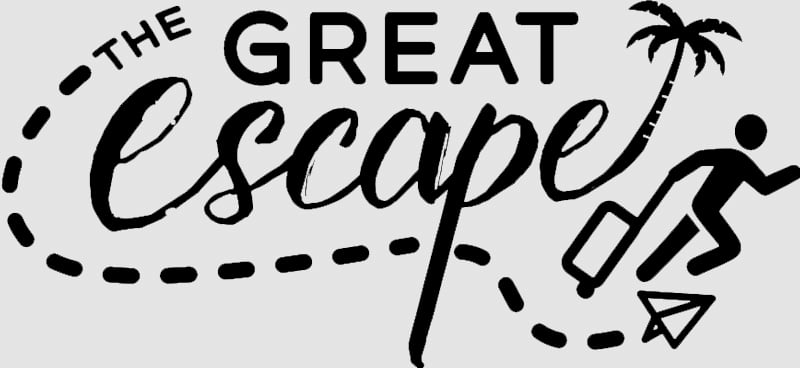 Make this Iloilo itinerary come to life! Fly from Singapore Changi Airport to Iloilo with Cebu Pacific Air from as low as S$90 and fall in love with the "Heart of the Philippines"!
Psst, check out more great deals on other nearby destinations.
Like what you read? Check out this 4-day itinerary in Kota Kinabalu, or stay tuned for the rest of this 4-part series — Siem Reap and Labuan Bajo!
---
Brought to you by Changi Airport Group.