It's nearly the end of the year and, while you might be squeezing a few last minute getaways and staycations, it's also the best time of the year to check your 2017 calendar and plan out your trips for the upcoming year! Exciting, isn't it?
Also read: 11 Long Weekends in the Philippines in 2017
For your 2017 getaways, why not travel off-the-beaten-track around the Philippines? From North to South, here's a fresh travel hit list for you and your travel buddies!
Luzon
1. Kaparnakan Falls, Abra
Nope, this breathtaking waterfalls isn't in Vietnam — it's right in the northern region of the Philippines: Abra! Now, the road leading to this beautiful natural wonder isn't the easiest and most comfortable but, trust me, it will all be worth it once you see what's waiting for you.
2. Alibijaban Island, Quezon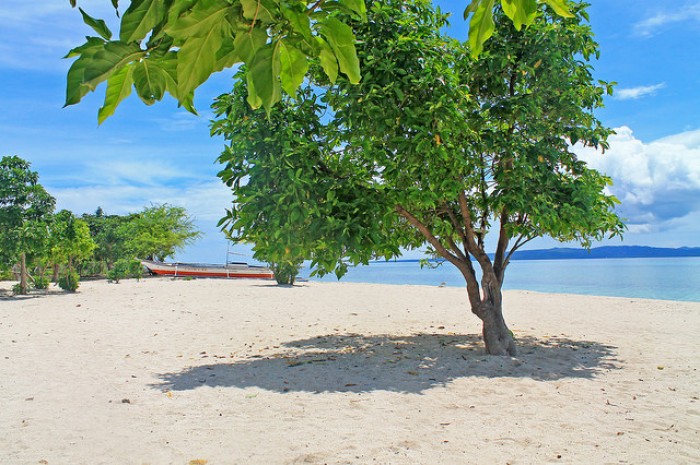 Image credit: Freedom Wall
A secluded beach that you can visit not too far from Manila is in Alibijaban Island in Quezon Province! You can totally enjoy lazy and carefree days here with its pristine white sand beaches and crystal clear blue waters. You'll also have to pitch a tent if you plan to stay a night or two but you can have the entire beach all to yourself!
3. Masasa Beach, Batangas
Want to really get away from the hustle and bustle of the city? Head on to Maricaban Island and you will soon find your way to this secluded haven in Batangas. Even better is that development still has not reached this area so you will have to rough it out and camp by the beach. Well, nothing better than sleeping under five billion stars, right?
4. Lake Caliraya, Laguna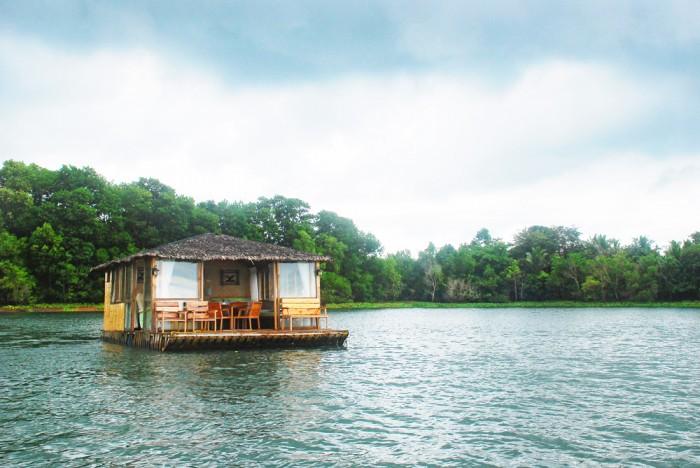 If you've planned trips for all your long weekends in 2017 and are still craving for more, this floating cottage in Lake Caliraya, Laguna is your best escape! It isn't too far from Manila but provides a refreshing environment that will make you isolated from everything. Could you imagine waking up to this beautiful view every single day?
Visayas
5. Siquijor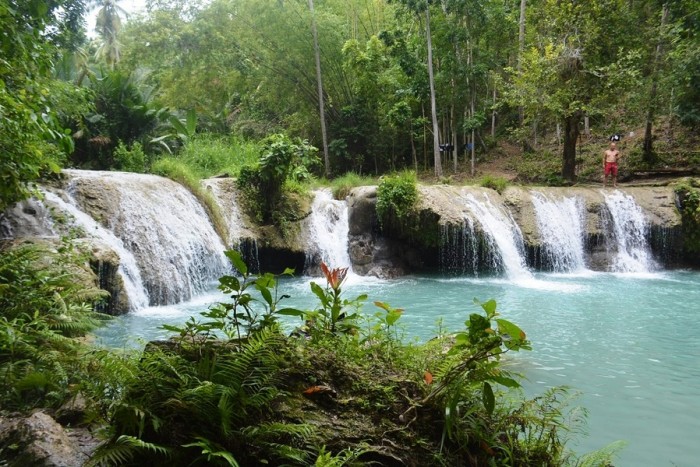 Image credit: Hey, Miss Adventures!
Siquijor may have slowly become a tourist destination for many locals and foreigners but there are still a lot of people who continue to have hesitations about coming here. Much of the island is undeveloped (no streetlights or public transportation at night!) but this means that many places have maintained its natural beauty. Cambugahay Falls stays free for everyone; just be sure to bring enough energy to go down and back up about a hundred steps.
Also read: How Our Barkada Visited Apo Island and Siquijor for Just ₱2,560 Each
6. Sambawan Island, Biliran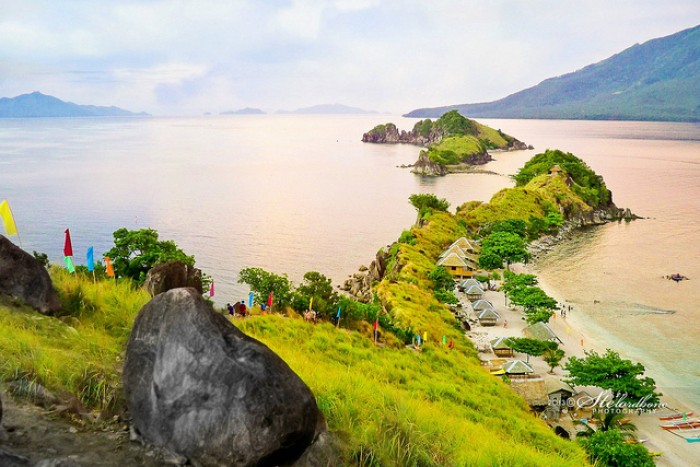 Image credit: Rodel Bontes
When it comes to travel, Biliran isn't really among the top destinations that come to mind. However, its beautiful Sambawan Island is slowly becoming popular and now people are flocking their way into this white sand paradise. You can then go on a hike to the highest point of the island and get an unobstructed view of the entire paradise. Make sure to view both sunrise and sunset from here!
7. Manjuyod White Sandbar, Bais City
This beautiful white sand bar in Bais City has long been famous among Filipino travellers even before famous Canadian travel vlogger Christian LeBlanc took a stunning drone video of it. Since then, what was once a relatively unheard of place became known as the Maldives of the Philippines.
Mindanao
8. Mati City, Davao Oriental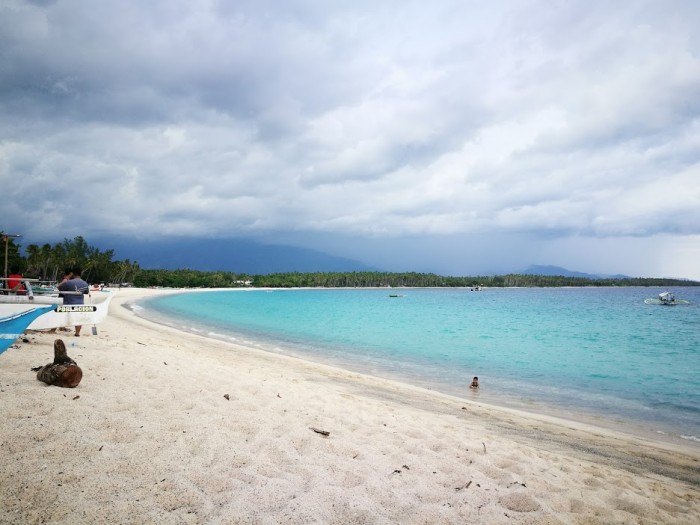 Image credit: Hey, Miss Adventures!
Mati City was put into the map when a skimboarding competition was held in what used to be the local's best kept secret. This crescent-shaped coast, located around three hours from Davao City,  has now become a top destination not just for skimboarders but also for travellers who love to try surfing. Beautiful, clean and uncrowded (for now) — just the way many of us like it.
Also read: I Spent 3 Days Surfing and Flying an Ultra-Light Plane in Mati for ₱3,900
9. Aliwagwag Falls, Cateel
Image credit: Hey, Miss Adventures!
Considered as the highest waterfalls in the country, Aliwagwag Falls is a series of 130 cascading waterfalls that looks as majestic as it is described. The surrounding area has been turned into an eco-park where you can enjoy group get-togethers. You can go swimming, eating or walking to the top most part of the park. There's also a few rope courses that adventurous people will love trying out!
10. Great Santa Cruz Island, Zamboanga City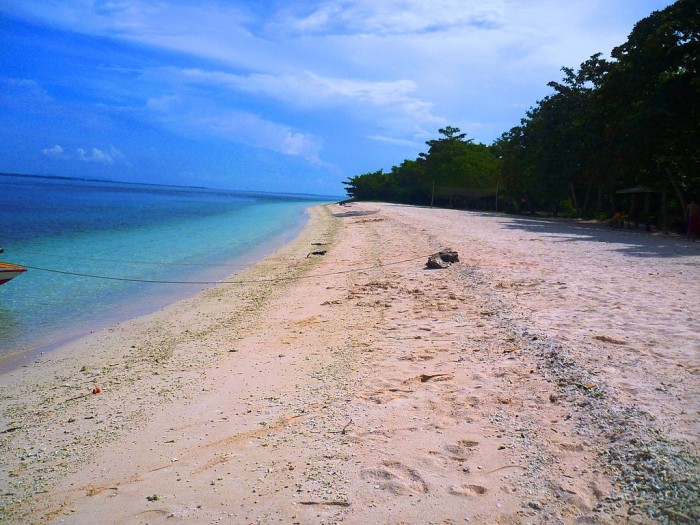 Image credit: Wowzamboangacity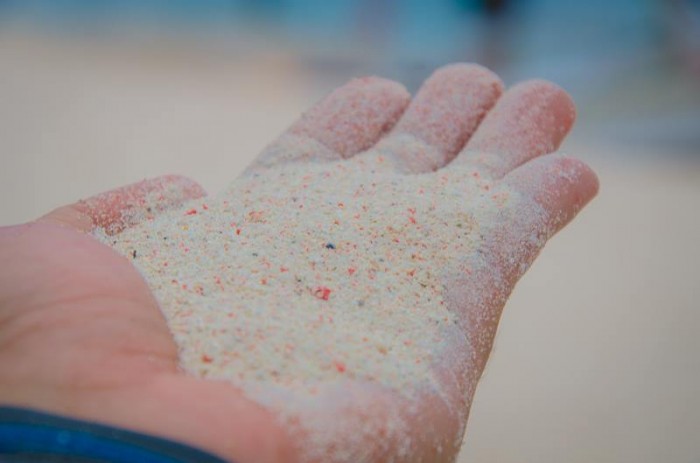 A closer look at the sands | Image credit: Way Philippines
The Philippines may be known for its long coastline and endless beaches but finding a pink sand beach isn't always a common thing. The Great Santa Cruz Island, located in Zamboanga City, features pink sand made possible by the red organ pipe corals that had eventually mixed with the white sand.
Also read: 20 Underrated Provinces in the Philippines Totally Worth Visiting
There you have it — 10 unspoilt Philippine destinations that are just waiting for you to explore! Aren't you excited to plan your 2017 getaways yet? Go crazy, we won't judge!