The Philippines is known for celebrating the longest Christmas season in the world! When the BER month strikes, the country is literally transformed into a spectacle of colours and lights. The streets are adorned with dazzling Christmas lights and almost every house has a display of parol (star-shaped lantern) and other colourful Christmas decors.

Also read: 8 Reasons Why Christmas is More Fun in the Philippines
Did I mention the food? Yes, food during the Christmas season is just heavenly! But the spirit of giving, loving, and being together in a tight-knit fashion is something that makes the Christmas celebration in the Philippines extra special. If you're planning to take your family to a Christmas vacation anywhere in the country, here's a list of the most recommended destinations you might want to consider.
1. Bacolod City, Negros Occidental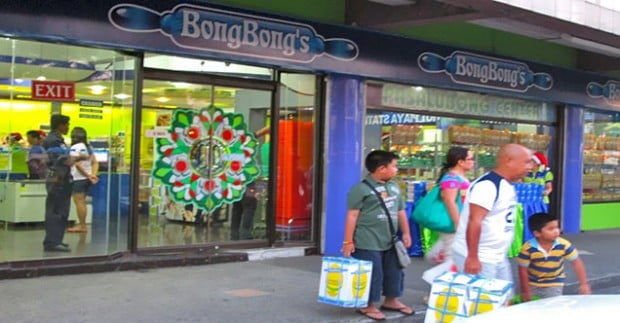 Image credit: Bong Bong's Piaya
We start our list with one of the most festive destinations in the country. Bacolod City in Negros Occidental has an amazing array of food choices, world-class hospitality, and quaint lifestyle of the locals, making it one of the most worthwhile destinations to spend Christmas.
Treat yourself to Bacolod's local food, especially the sweets! Bacolod City can be your gateway to other adjacent provinces in the region. Do drop by the nearby towns of Cadiz and Victorias as they also celebrate the holidays with a very welcoming vibe.
2. San Fernando, Pampanga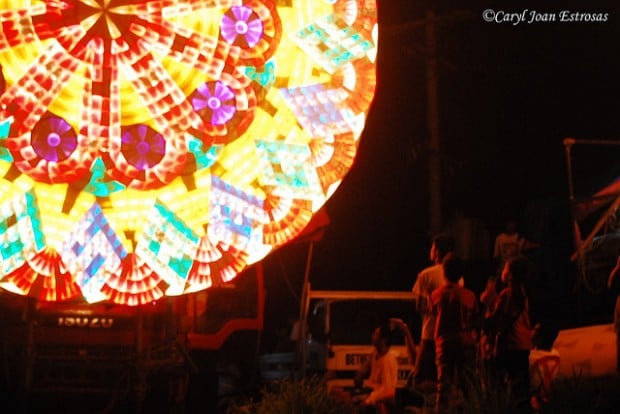 Image credit: Caryl Joan Estrosas
When the Christmas season comes, the province of Pampanga illuminates with lanterns that are proudly made by the locals. There is an annual lantern festival that is held in the provincial capital of San Fernando. In this event, massive lanterns seem exhibit a rhythm of lights and sounds that seem to dance along with the music.
With the relatively mild weather from November to January, you can also have a laidback roadtrip around the province to enjoy beauty of the countryside.
3. Baguio City, Benguet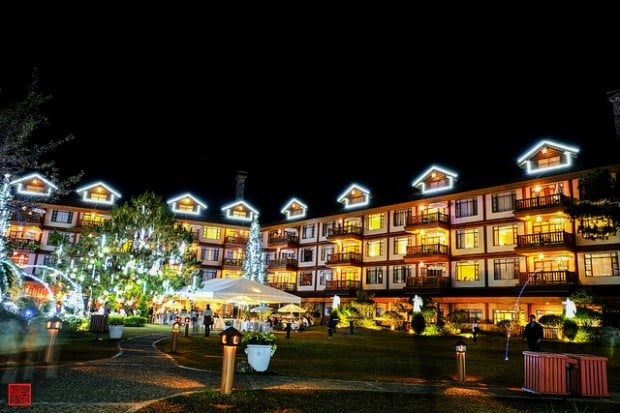 Image credit: Daniel Go
It doesn't snow in the Philippines, but if you want the closest thing to chilly weather and wear your beanies and jackets, then it is a great idea to visit the 'Summer Capital of the Philippines', which is also often considered as the 'Winter Capital of the Philippines', if we had one. Enjoy sidewalk bazaars, flea markets, sales, and the winter vibe without spending too much. What's more, you can indulge in healthier food fixes by buying fresh fruits and vegetables.
4. Zambales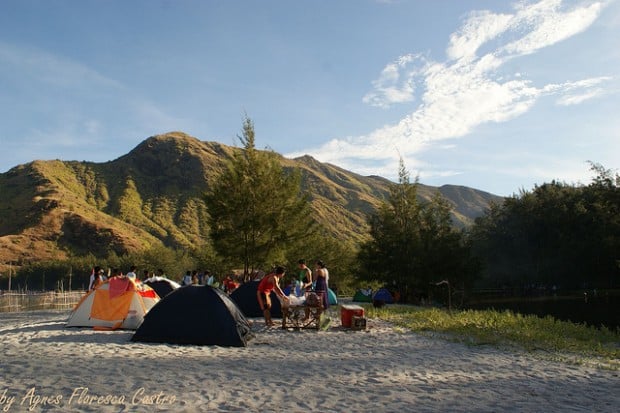 Image credit: Halu Halo
We will deviate a little from the conventional celebrations and extravagant reunions in the busy cities. Celebrating Christmas by camping is a growing alternative, especially for young families who would like to enjoy the season in a comfy campfire setup, away from the unnecessary noise and pollution, while having an escape from social media and technology.
With lots of places to settle down for a night or two, such as Anawangin and Nagsasa Cove, Zambales offers a great location to have an insightful conversation with your loved ones, relatives, and better half
Also read: Camping in the Philippines: 10 Site with the Most Incredible Views
5. Cebu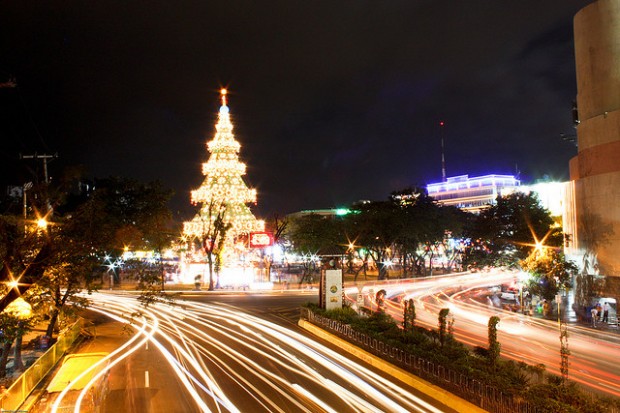 Image credit: dbgg1979
It is quite a given that Cebu will be included in this list. The Queen City of the South offers iconic churches and destinations that are best visited during the Christmas season. Cebu is not only known for its food, but also for the ambiance that is truly warm and fuzzy. You can also segue to the nearby islands during the length of your stay.
Also read: Insider's Guide to Cebu: All You Need to Know Before Your Trip
6. Palawan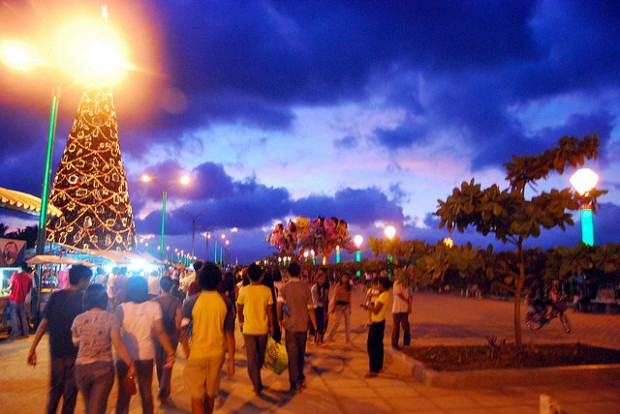 Image credit: Iron Chef Balara
'Christmas in Paradise' is probably the best way to describe the island of Palawan if you plan to visit this province during Christmas time. With pristine beaches and natural wonders, Palawan is truly a great vacation spot for couples and small families. Local cuisine is also worth a try, and the unparalleled cleanliness is something worth mentioning. If you are planning to celebrate Christmas and New Year without straying too far from civilisation, then Palawan is a place worth considering.
7. Manila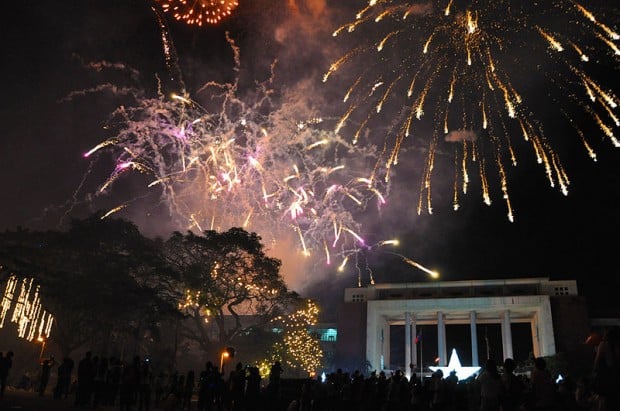 Image credit: Annab 99
You knew this one's coming. The cosmopolitan area of Manila is home to massive malls, bazaars, sales, and other events that make it a preferred destination for families living in nearby provinces. Whether you are after a quaint staycation with the family or an extravagant party experience, Manila will not disappoint.
Also read: 16 Coolest Staycation Ideas in Manila
8. Cavite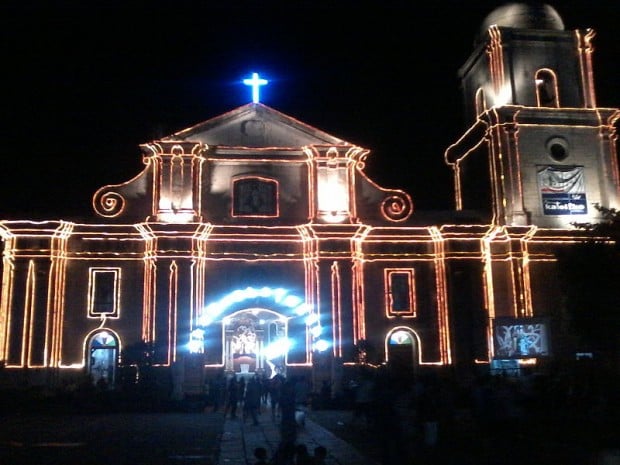 Image credit: Jimboy085
The province just south of the National Capital Region, Cavite is home to several festivities and celebrations in line with Christmas. The Maytinis Festival, which highlights the rich Caviteño tradition, is held during Christmas Eve. The long list of churches here can also be an interesting addition to your itinerary.
9. Davao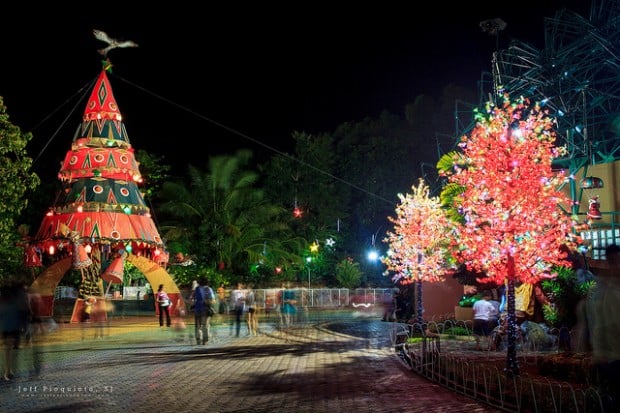 Image credit: Bro. Jeffrey Pioquinto, SJ
The province of Davao sparkles during the Christmas season, thanks to the combined efforts of the government and its people. You can bring your family to People's Park, Eden Nature Park, Matina Town Square and many more amazing attractions that won't hurt your pocket. This destination is great for the budget-conscious.
Also read: 12 Philippine Destinations for Your 2015 Year-End Vacations
This is a non-exhaustive list, and you may always add your own personal touch to make Christmas season a truly meaningful one. What's important is that the true essence of Christmas is in our hearts (did you just sing that one?).