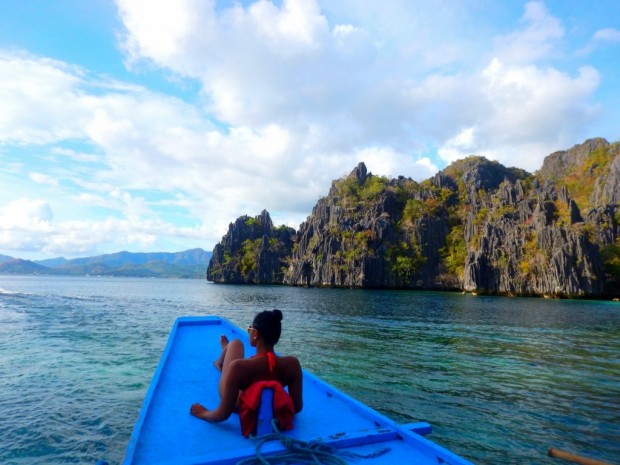 Having been to beach destinations like Bali, Bintan, Phuket and Tioman, I can safely say that none of these can rival Coron Palawan, Philippines, with its clear, sparkling blue waters, rocky escarpments, pristine white beaches, breathtaking marine life and World War II shipwrecks.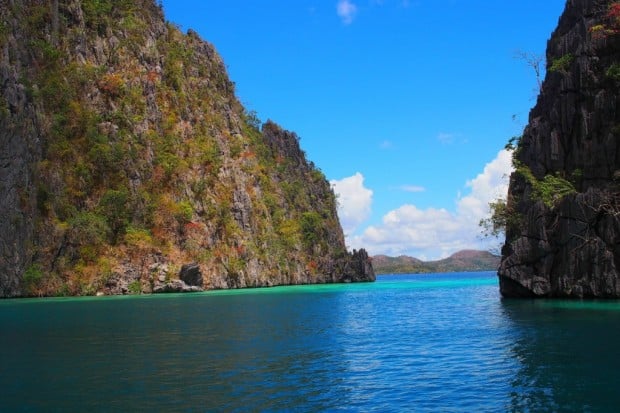 Coron Palawan must be Asia's best-kept secret and is the perfect destination for beach lovers, adventurous divers, family vacationers and seasoned backpackers! Coron and El Nido (both in Palawan) also offer one of the best island hopping destinations in the Philippines.
Also read: 20 Best Islands in The Philippines for Beach Getaways
For me, Coron is a great place to relax and escape from the stressful city life and experience what nature has to offer. We took an hour plane ride (PAL Express) from Manila to Busuanga (USU) airport to reach Coron.
One thing to note is that Coron town does not have a beach like El Nido but it is less commercialised, more accessible, pocket-friendly and laid back than its widely acclaimed brother, El Nido. In fact, we love it that you will not find any Starbucks, McDonald's and 7-eleven outlets in Coron Palawan!
Also read: Travel Tips for Island Hopping in El Nido, Palawan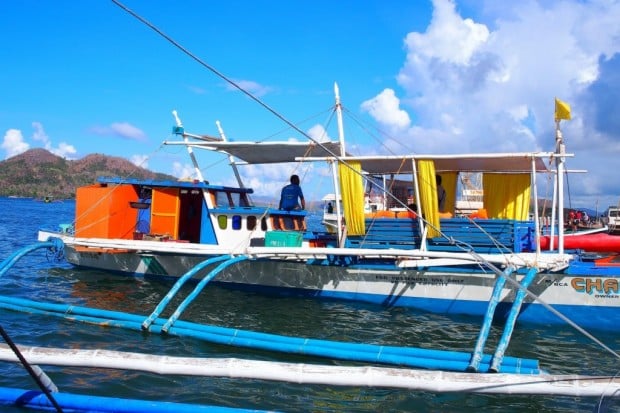 The colourful bangka which we took for our day tours.
On our first day of arrival in the afternoon, we took a tricycle (main mode of transport in town) to explore Coron Town and booked our island hopping day tour package with Calamian Islands Travel & Tours near the pier. You can also book the day tours with your resort, but upon comparing the prices with our resort, we had actually saved PHP 200 (SGD 6) per person just by going to Calamian directly. 🙂
Our first day of island hopping day tour cost PHP 1300 (SGD 39) per person and here are the awesome places we visited:
Siete Pecados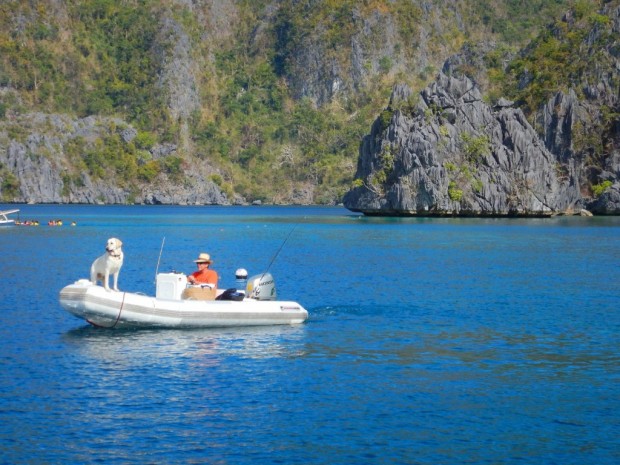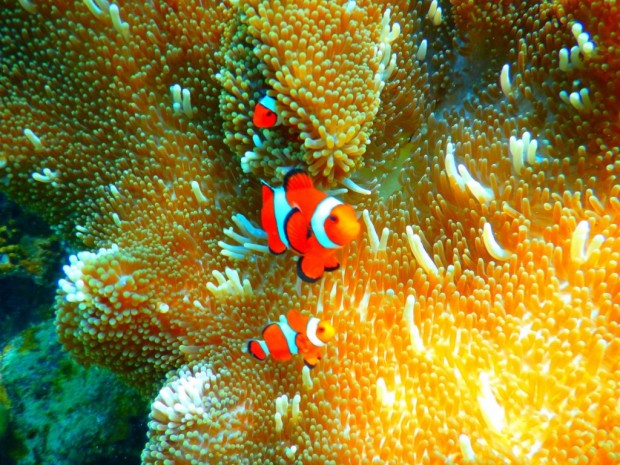 This group of seven islands clustered together is blessed with clear waters, abundant reefs and vibrant marine life and is said to be the best snorkelling area near Coron town and one of the best in the Calamianes.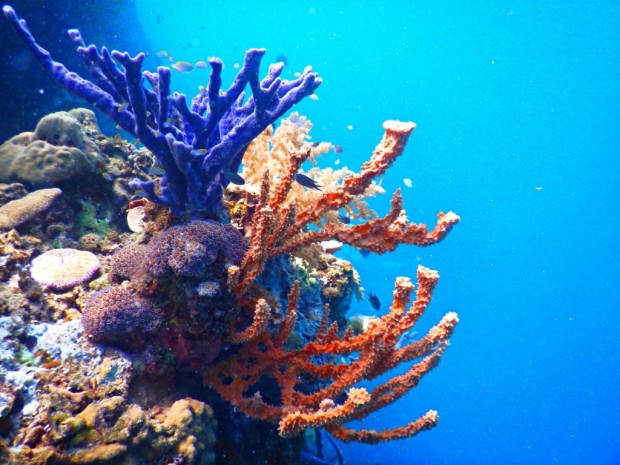 Such beautiful and amazing corals await you at Siete Pecados.
Kayangan Lake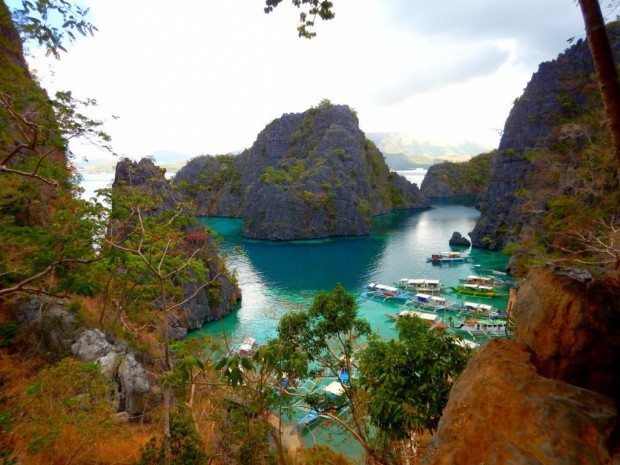 It was a long and tiring hike for us to climb up and down the 100+ steps (especially bad for people with injured knees) but it was pure joy when we saw the spectacular view of clear turquoise waters surrounded by towering limestone rock formations from the peak.
Also read: 12 Places in the Philippines Too Stunning to be Real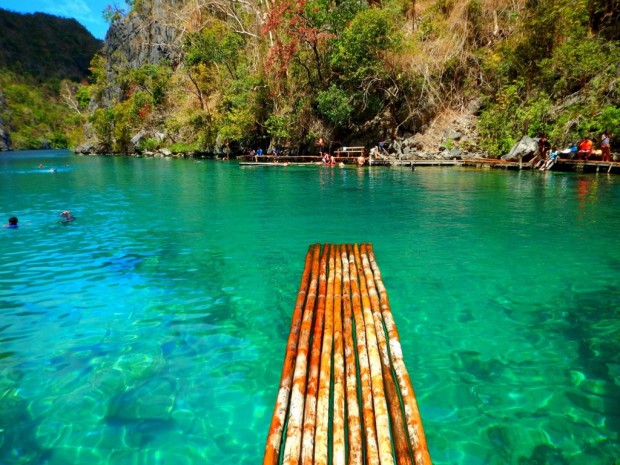 The lake water is a mixture of both salt and fresh water and is considered to be the cleanest lake in the Philippines and in Asia.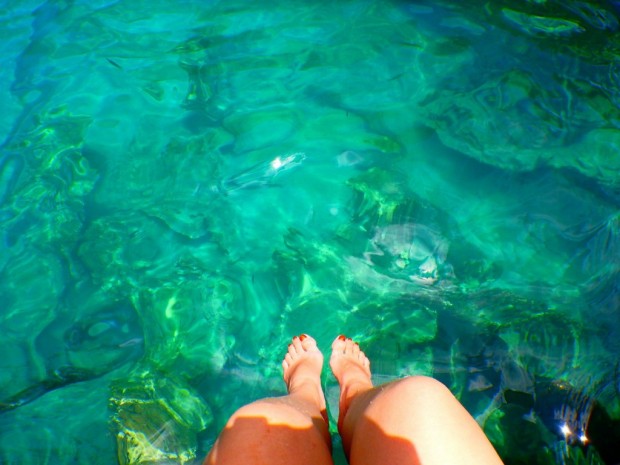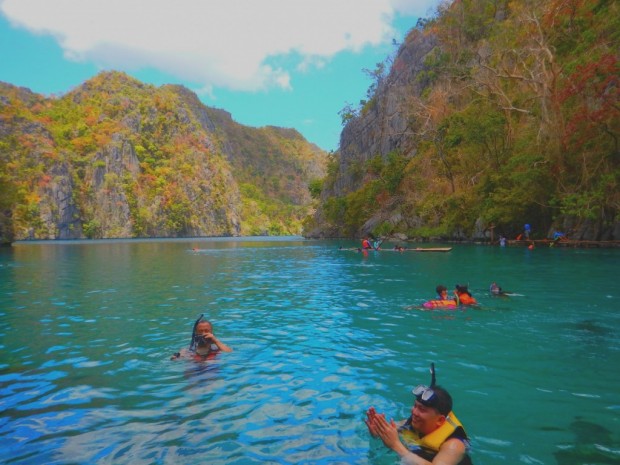 While Kayangan Lake has a wide wooden platform surrounding the lake for tourists who just want to enjoy the view, it is also great for activities like taking photographs, bamboo raft riding, swimming and snorkelling in the lake.
Cyc Beach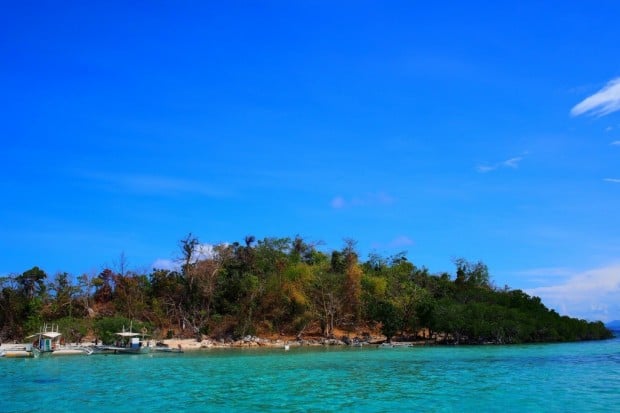 As the beach was rather crowded with people and appeared to be small with mangroves occupying a good part of the island, everyone in the bangka opted to skip this place instead and spent a longer time at Coral Garden.
Coral Garden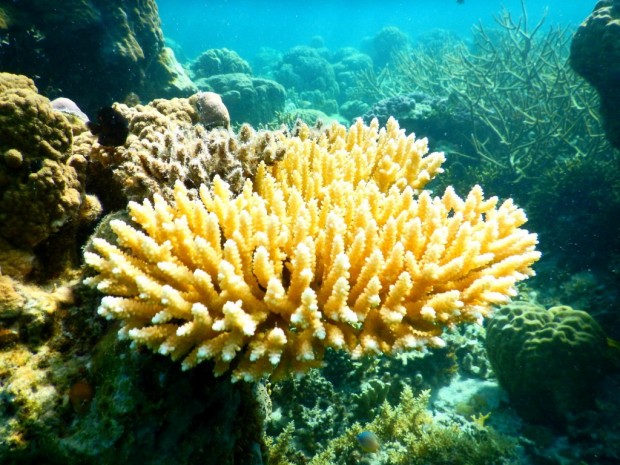 This is another excellent snorkelling area with amazing sights of the rich biodiversity of marine life. I felt so serene just by admiring these awe-inspiring corals.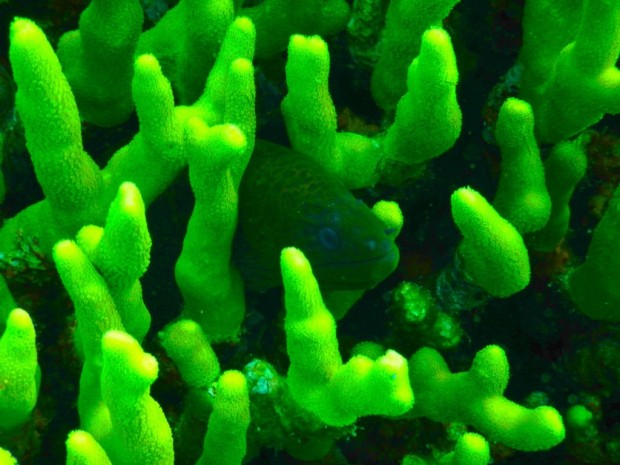 With such amazing marine life enticing you to explore more, you can also learn diving in Coron from the numerous dive centres in town.
Twin Lagoon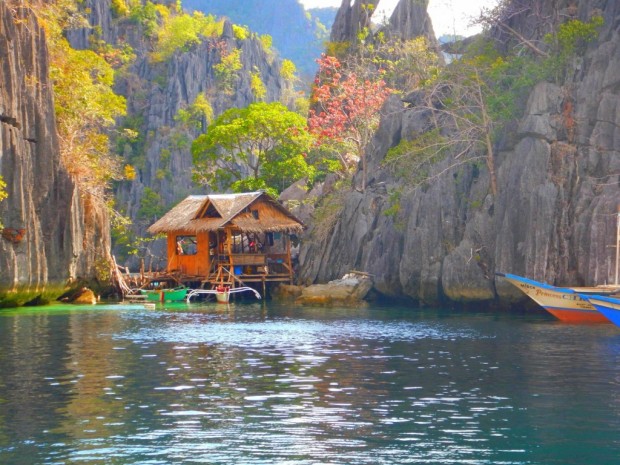 The twin lagoons are divided by a limestone wall. You need to swim through a small and narrow opening or climb a ladder during high tide to reach the other lagoon (see photo below).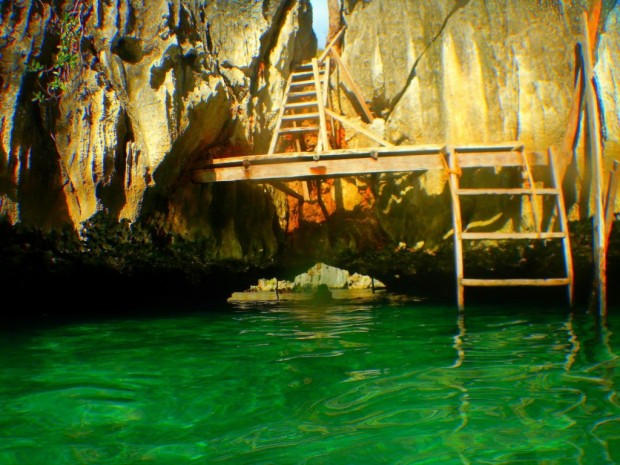 As you jump straight into the lagoon, you will experience a phenomenon called the thermocline which occurs when salt water from the sea gets into the first lagoon and meets the fresh water from the second lagoon, creating a difference in the water temperature. This is an ideal spot for swimming and kayaking.
Beach 91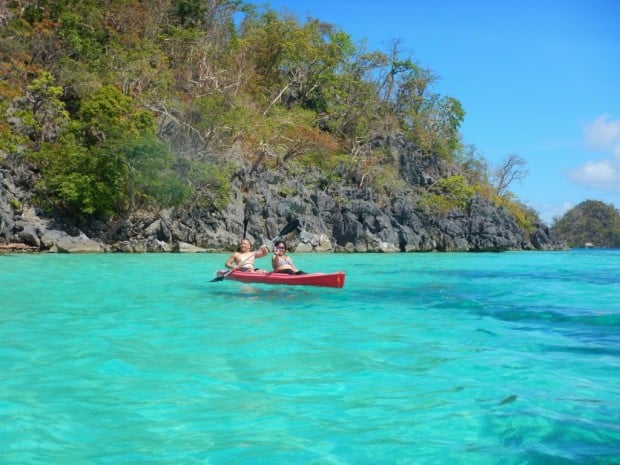 We stopped at Beach 91 for lunch which was prepared at the back of the bangka by the skilful boatman and later had a great time swimming and kayaking around the coastline while others went snorkelling. Coron Palawan is also blessed with fine, powdery white beaches, such as the Malcapuya Island, Banana Island and Bulog Dos Island. Our island hopping day tour to these 3 beaches cost P1500 per person.
Malcapuya Island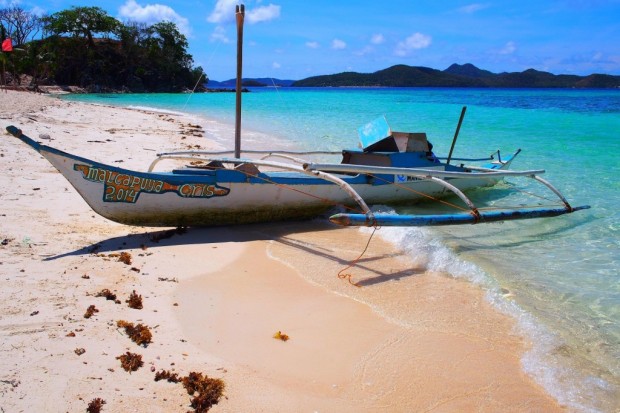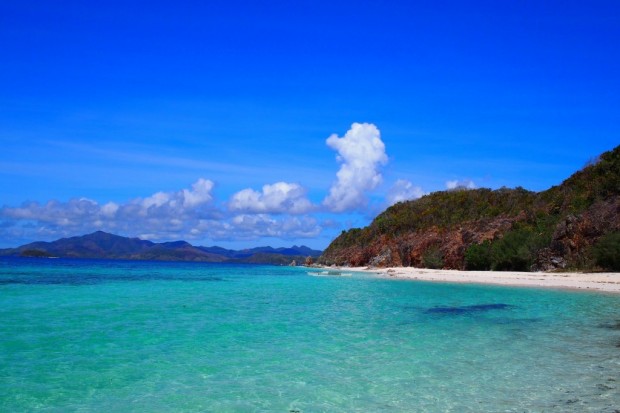 This is a 2 hours journey by bangka from the pier but the sight of the long stretch of powdery beach with fine white sand was definitely worth the journey. The island even has beers and coconuts for sale, massage services, a basketball court or you can relax in one of the hammocks under the tall coconut trees. The other 2 islands are located quite near to Malcapuya Island.
If you wish to stay at the island overnight, there are beach cottages or simple huts available for rent in Malcapuya island.
Banana Island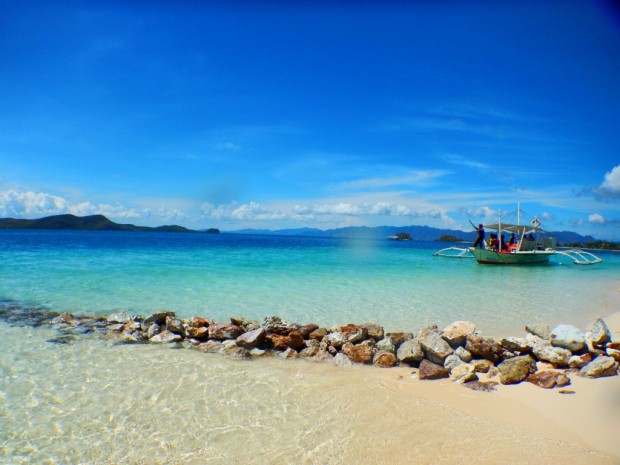 This island has one of the best beaches in the Calamianes and boasts a beautiful white beach and turquoise waters. We had our lunch here on our second island hopping day tour and went kayaking and snorkelling around the island after that.
Bulog Dos Island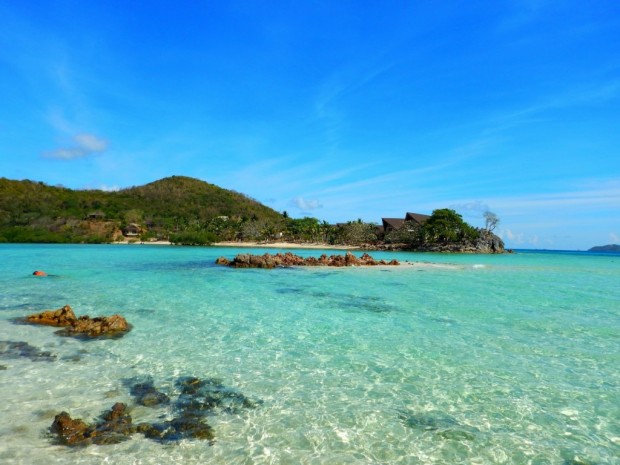 We chanced upon the beautiful beach of Two Seasons Coron, a turtle and giant clam sanctuary as well as a 5 stars luxury island resort in Coron. The distance between the 2 islands seems so near and we really wanted to swim across until our guide told us not to as it was a private beach. Nice try.
After island hopping – Mt Tapyas and Maquinit Hot Springs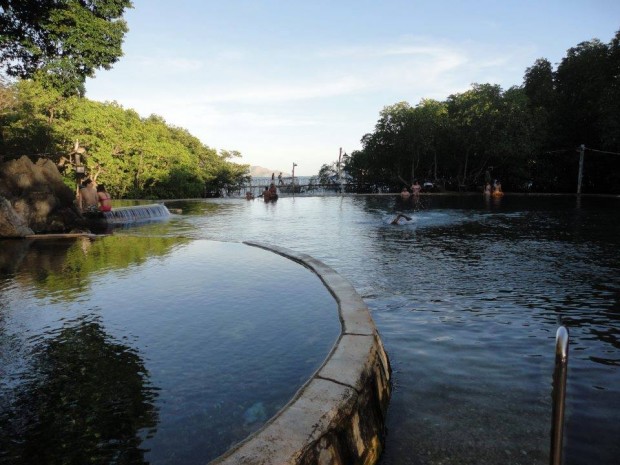 The Maquinit hot springs.
After an entire day of island hopping, we reached our resort around 5 pm. If you still feel energetic and wish to explore more, you can trek to the summit of Mt Tapyas (700+ steps) to watch the beautiful sunset or enjoy a rejuvenating time in the Maquinit hot springs which is one of the very few saltwater hot springs in the world. The hot spring is around 39-40 degrees and best to be enjoyed at night (closed at 8 pm).
Where to stay in Coron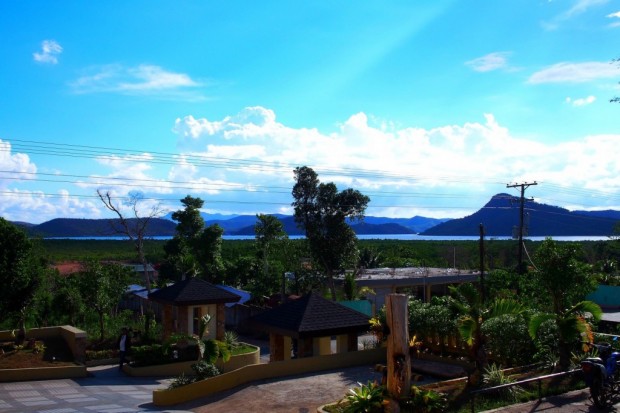 We stayed at Coron Westown Resort, which is a 25-minute drive away from Busuanga Airport with shuttle services available at PHP 300 (SGD 9) /per person for a round trip. While the room is spacious, we do not find it cosy or luxurious and it lacked some basic amenities like facial tissues and Wi-Fi in the room. The only Wi-Fi available was in the lobby which was rather weak and almost non-existent.
However, we liked it that the resort staff was friendly who would always have a warm greeting for us and helped us booked tricycles at anytime of the day. Some tips to note about the tricycles are that there are no "doors", so you really need to hang on tight for your own safety.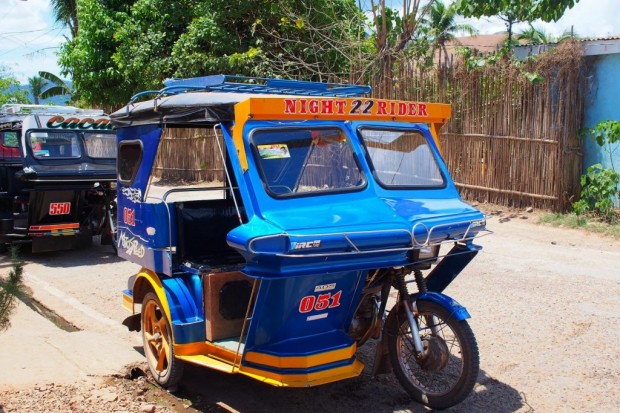 The drivers usually do not have small change with them so you should prepare the exact amount (PHP 30, SGD 0.90) per person for short trips. There were a few times when we do not have the exact amount and the driver did not return us the change at all.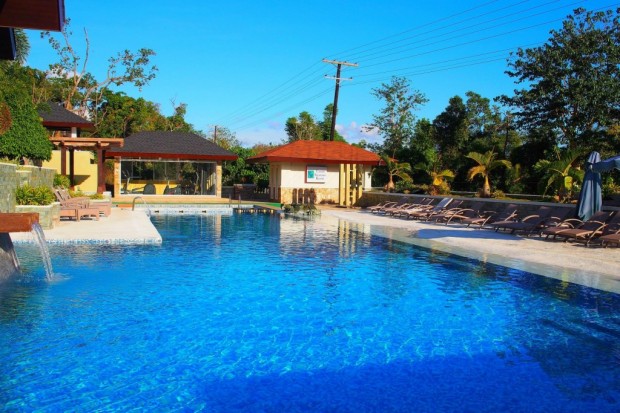 So if we were to return to Coron again, we would definitely stay here again for the spacious rooms and friendly staff! 🙂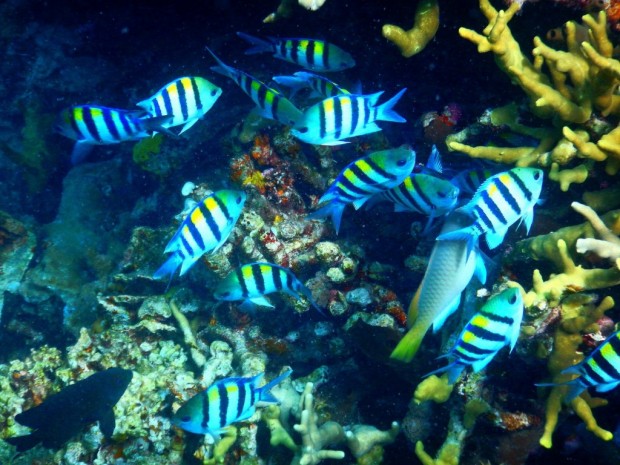 With the endless amount of activities to do here such as island hopping, swimming, fish feeding, snorkelling, diving, kayaking or just sun-tanning at the beautiful beaches, I could really enjoy a lot of "me" time and totally forget about social media, work and the stressful city life back home.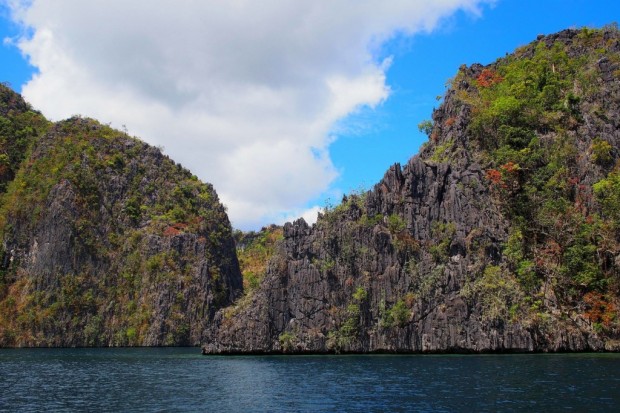 Coron is a rustic, laid back town, so learn to relax, slow down and just enjoy life while you are on a holiday! No wonder Palawan is also known as the last frontier of Philippines!
Also read: 23 Reasons Why It Is So Much More Fun in the Philippines
I have also uploaded my adventures and more photos of Coron Palawan in my Instagram, so do visit @vetleow for more photos and updates! 🙂
Contributed by Miss Chocoholic.