Whenever a traveller is planning for a trip, he/she will look for ideal accommodations that provide comfort at the right budget. When hotels highlight their rooms online, part of their advertisement comprises star ratings. A higher number of stars suggests that a hotel has top-notch amenities, and this premium comes with an increase in rates. However, the question is how are the star ratings of hotels determined? Do these ratings serve no other purpose than being advertisement fluff, or is there something beyond these numbers that every guest should be aware of?
Star ratings can actually cause confusion for travellers around the world. Some hotels can boast about having as many stars as you can imagine. There are both official and unofficial star ratings, which make the integrity of the rating system a bit questionable at times. This can make it rather difficult for travellers to know what really is in store for them as guests prior to arriving at a hotel.
Also Read: 10 Hotel Secrets They Don't Want You to Know
Are hotel star ratings a global standard?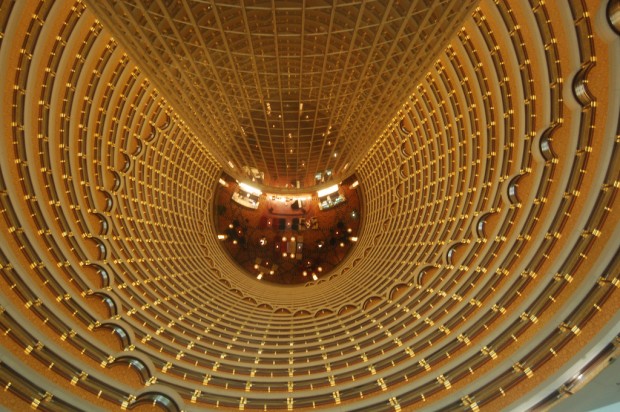 Image Credit: Sean Barnard
The answer here is no. However, guests who stay in two hotels with the same star rating are likely to receive similar amenities and services. Similar does not necessarily equate to the same quality but rather refers to the same level of features. For example, a newly opened posh hotel in Brisbane with a bathtub and walk-in closet gets the same rating as a hotel in Bangkok that has been accommodating guests for more than twenty years. Ratings are quite subjective and can depend on the culture of a particular country. While the standard rating ranges from one to five stars, cities such as Dubai in the United Arab Emirates showcase hotels with six- and seven-star ratings.
Several rating bodies and companies have made an attempt to standardise the ratings by evaluating hotels every five years to upgrade or downgrade their star ratings. Excellent service, updated amenities, and a comfortable stay are the key aspects that are being evaluated relative to the achievement of a particular rating. Different evaluating bodies use a variety of rating schemes. Many systems, such as that launched by Forbes Travel Guide in 1958, use a standard involving a star rating. Other evaluating companies use diamonds instead of stars to rate hotel and restaurant services. In recent years, however, the rating systems have been criticised due to the overly complex and intricate scoring mechanics that a layperson would likely be unable to comprehend. The lack of a unified global scoring system for evaluating hotels also weakens the credibility of this scheme.
Also Read: 5 Plush Hotels That are Taking Good Sleep Very Seriously
The differences in hotel ratings
As a traveller, understanding the basics of hotel ratings will help you identify which accommodation suits your needs and has a reasonable daily rate. This discussion will focus on the more common star ratings that correspond to the key features and services provided by hotels.
One-star Hotel
Hotels rated with one star offer basic room options, such as a bed and a side table. Bathrooms are likely to be shared per building or per floor, and refreshments are sold by accessing a vending machine or through a common self-service cafeteria.
Two-star hotel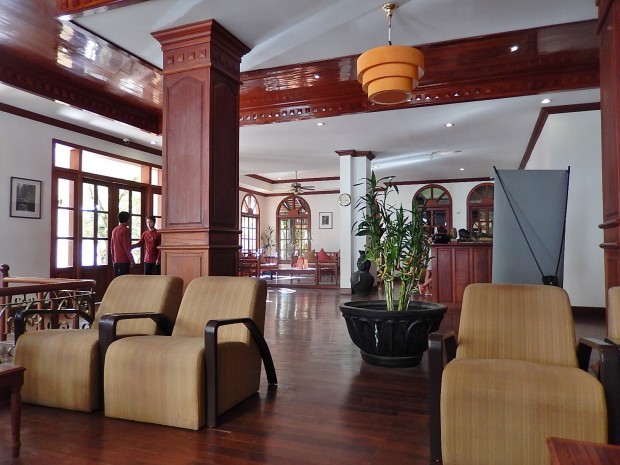 Image Credit: Michael Coghlan
Two-star hotels offer the same basic room options as one-star hotels but offer the additional amenities of coloured television and a hotel restaurant.
Examples of two-star hotels

Clay Hotel – Jakarta, Indonesia
Mandalay Inn – Siem Reap, Cambodia
Three-star hotel
Hotels with a three-star rating have several room options, such as Deluxe, Suite, or Premier. Rooms may also be given varying names depending on the hotel's preference. There are also improvements in the availability of in-house amenities, such as a gymnasium, a full-service restaurant, as well as business facilities and a kiosk.
Examples of Three-star Hotels

Ata Hotel Kedoya – Jakarta, Indonesia
Amos Cozy Hotel – Jakarta, Indonesia
Four-star hotel
A hotel with a four-star rating shares similar amenities as a three-star hotel, but it includes an additional restaurant and bar option, concierge, and a swimming pool, among others.
Examples of Four-star hotels

Nagoa Grande – Goa, India
Harmony Saigon Hotel – Saigon, Vietnam
Five-star hotel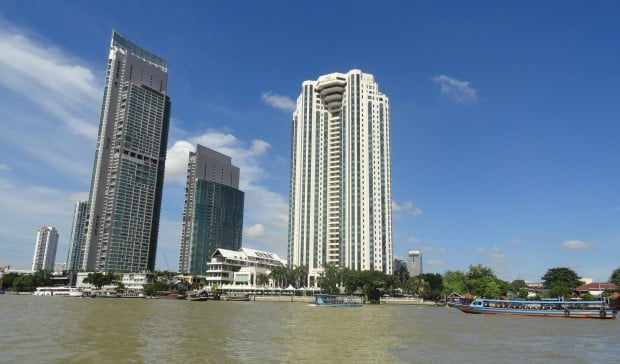 Image Credit: Fabio Achilli
Five-star hotels are considered as having the highest standard rating. These hotels offer multiple room options with luxurious and tasteful decorations and maximum comfort. Rooms in five-star hotels are considerably bigger than those in lower ranked hotels. Even the most basic rooms in a five-star hotel are spacious and allow guests to experience luxury.
Examples of Five-star hotels

Solaire Resort and Casino – Manila, Philippines
Fullerton Hotel – Singapore
The Peninsula – Bangkok, Thailand
Six- or Seven-star hotel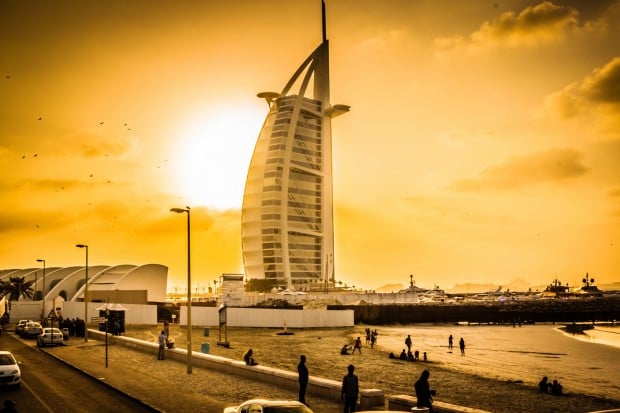 Image Credit: Bertrand Duperrin
Opulent and awe-inspiring, these hotels are amazing. With additional services such as a personal hotel attendant in every room, exquisite furnishings, and advanced technological features in every room, it is not difficult to turn a day outdoors into a staycation whenever you are staying in hotels rated with six or seven stars. Although these ratings are deemed by critics to be exaggerations, the personal experience offered by such hotels is undoubtedly a realisation of ultimate luxury.
Examples of Six- or Seven-star hotels

Maxim's Hotel – Manila, Philippines
Pangu 7 Star Hotel – Beijing, China
Burj Al Arab – Dubai, United Arab Emirates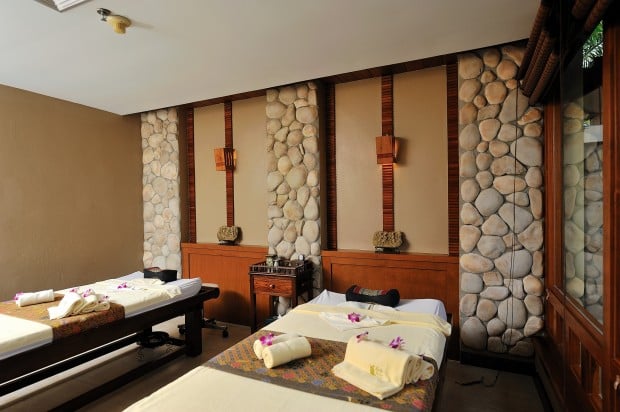 Image Credit: Merlin Phuket
As you can see, ratings vary depending on the additional services that a hotel can offer. What makes a hotel stand out from others that share a similar rating will be based on numerous factors, as outlined below.
Location

Location will be the biggest factor that determines the overall score of a hotel outside of its internal amenities. The convenience provided by a great location is a well-received benefit that almost every guest will appreciate.

Additional Hotel Amenities

Services such as airport transfers, high-speed internet connection, spa, and others will attract a broader audience as they provide more than what a conventional hotel can offer. Memberships and discounts can also add up to the average guest volume because of perks and complementary bonuses.

Hotel History

For sentimental guests, a hotel's story or legacy can be a primary consideration. Some travellers prefer accommodations that are comfortable and that have an accompanying history. Historic hotels are like tourist attractions by themselves.
Ratings are subjective – and so are experiences
Given the subjective nature of star and diamond ratings, the true value offered by a hotel all boils down to how an evaluator screened and scored the overall features and offerings. That being said, ratings and experience are actually subjective depending on whom you ask and what the evaluator is specifically looking for. There is no perfect hotel – only a perfect moment that can happen during your stay. You will find countless four- and five-star hotels that still receive negative feedback. It takes a matter of research and a hint of contentment on how you can make the best of your experience in a hotel. Be "realistically sceptic" when looking for a hotel and reviewing its ratings online. It will be a mind-blowing conquest when find a hotel that does not have a flaw. Ultimately, how enjoyable your experience will be can best be determined by your own personal standards.
Also Read: Unconventional Pop-up Hotels Seduce Travellers to Stay