How many times have you heard about the same old places in Eastern Europe? "Omg you have to go to Budapest!" "Go to Prague!!!" "No, you HAVE to visit Krakow!"
Bo-o-ring. I know! We're probably the same, you and I – we prefer places that are a little off the beaten track. This is for all those who are looking for a more unique experience of Eastern Europe. You're welcome!
Also read: 7 Lesser-Known European Towns That Totally Deserve A Spot on Your Itinerary
1. Gdansk, Poland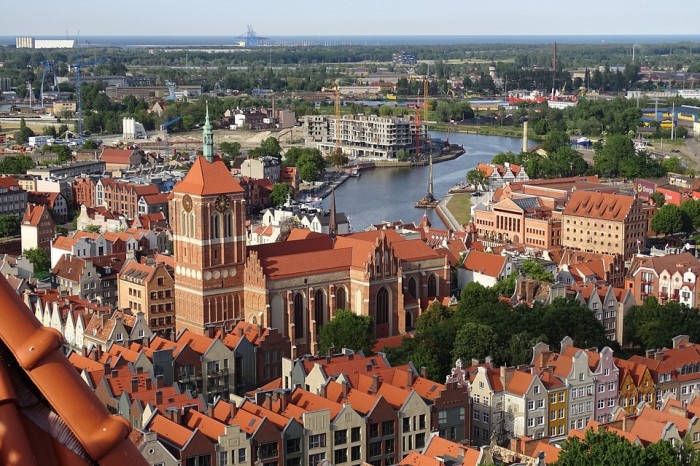 It's funny how literally everyone knows about Warsaw, but not about Gdansk. It's not as if Gdansk is one of the largest cities in Poland or anything. *sniffs* But now that you do know about it, you're going to want to treat yourself to the sights of a picturesque little city with its red roofs and cobbled streets. And with its long and eventful history, you're probably going to feel the echoes of its past emanating from every brick and stone you pass along the way. It sure is one powerful city.
2. Graz, Austria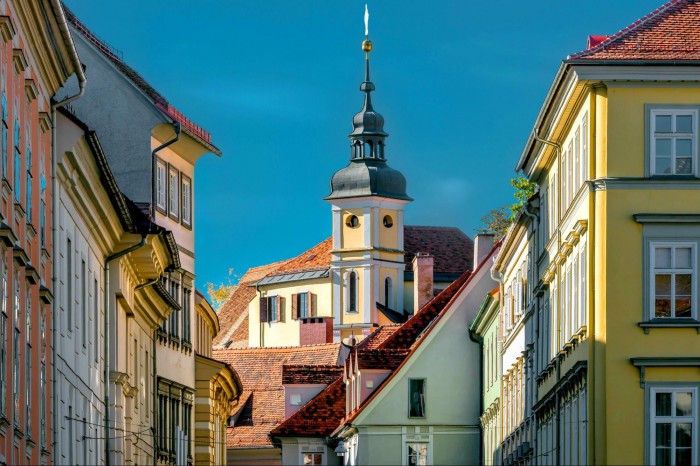 Image credit: Bernd Thaller
It may be Vienna's little brother, but one step in and you know it's going to be just as incredible as Vienna. Graz is amazingly chill – take a walk and get lost in any of its winding streets, and you'll know exactly what I'm talking about. Why, the lush greens, red roofs and the river that makes up Graz's landscape isn't too shabby either. Probably one of the most perfect places to people-watch in my books.
3. Kotor, Montenegro
Image credit: Trish Hartmann
If you're gaga over the likes of Hallstatt or Bled, you're in for a real treat. This tiny 2000-year-old town is marked as a UNESCO World Heritage Site. No guesses why – the town is sandwiched between the Adriatic Sea and the Orjen and Lovcen limestone cliffs, and is as pretty as a postcard. You're going to want to take hundreds of photos in this place!
How to get there: There are several buses connecting Kotor to other cities in Croatia such as Split and Dubrovnik, as well as to cities outside Croatia such as Sarajevo, Belgrade and Mostar. Otherwise, you can always fly into Tivat Airport, which is 8km away from Kotor.
4. Gjirokastra, Albania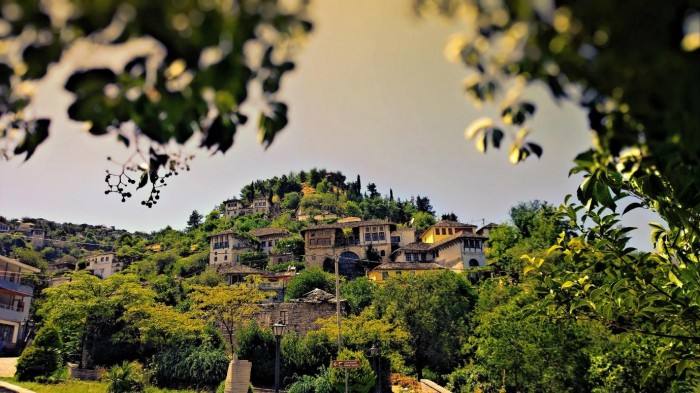 Image credit: Sarahtz
Raise your hands if you knew that Gjirokastra existed. No? Yeah, I thought so. It's funny how so many UNESCO World Heritage Sites are hidden away from the world's prying eyes. This little beauty is tucked away in a valley between the Drino and the Gjere mountains, but don't be fooled by those pretty looks – this place was actually home to several battles and guerrilla warfares. Talk about a beauty with a hidden dark past!  
How to get there: You can catch a bus to Gjirokastra from cities like Tirana, Durres, Vlore and Sarande. Alternatively, you can also take a taxi from Sarande, but it'll be much cheaper if you refrain from going all the way and ask your taxi driver to stop at a bus departure stop instead.
5. Sibiu, Romania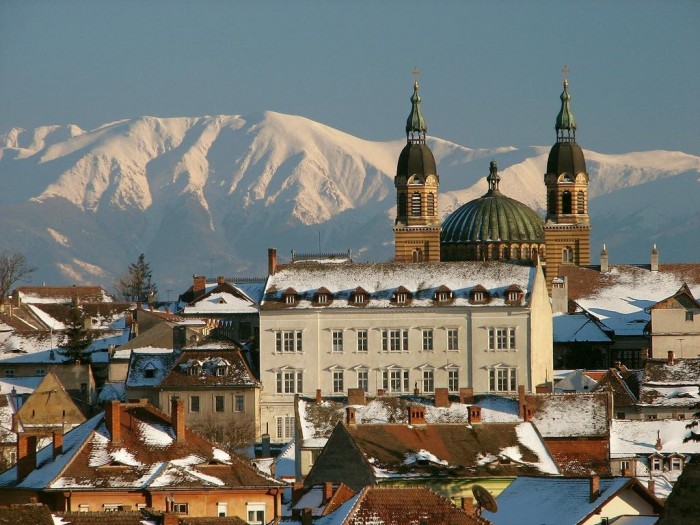 Image credit: Camille Ghircoias
For a true blue immersion into European culture, there's no better place for that than Sibiu! Voted the European Capital of Culture in 2007, wander around the cobbled streets of Sibiu and you'll begin to understand why the small town draws the likes of Franz Lizt and Johan Strauss. This place is yet another historical landmine, so for all the historical buffs out there, make sure to give this place a visit!
How to get there: You can easily catch a bus from Bucharest and Cluj Napoca as they run almost hourly. Other options include flying directly into Sibiu International Airport or taking a train from Bucharest, Cluj Napoca and Brasov.
6. Poznan, Poland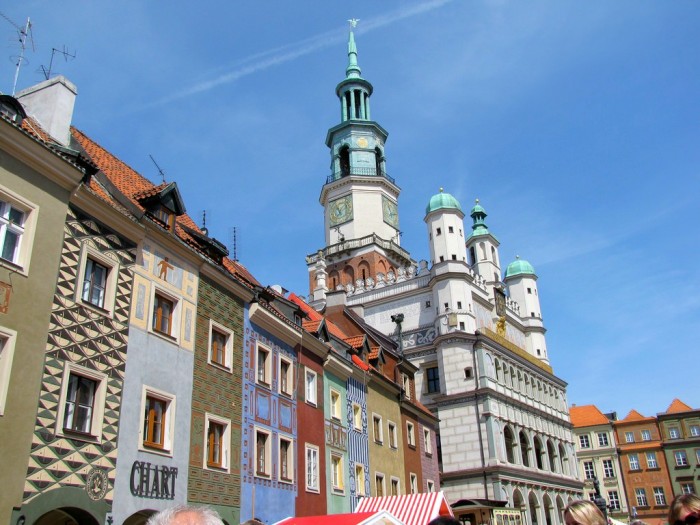 Image credit: Christopher John SSF
This city is practically buzzing with life! Whether you're in the Old Town or lost in some random alleyway, you're bound to feel the energy bouncing off its walls. You could try escaping the buzz by making your way to the hipster-like neighbourhood of Jeżyce, but even then you're going to get sucked into the chill vibes that flow through that area. This makes for a perfect trip to Poland especially if you're a first-timer there! Take it from us – you're going to want to keep coming back for more.
7. Ljubljana, Slovenia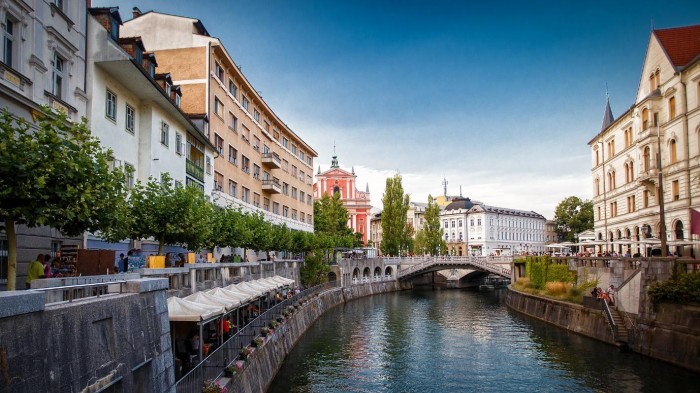 Image credit: Gilad Rom
Okay, I'm sorry. I know that Ljubljana is the capital of Slovenia and it isn't so secret, but this place is severely underrated in my books. I honestly don't get it because it's seriously so beautiful! Low traffic volumes, lush greenery, winding rivers…it really doesn't get any better than this. *sigh* If you're scouring Europe for a chill, romantic getaway, Ljubljana is definitely the best place to be!
How to get there: Ljubljana's airport, named Joze Pucnik Airport, is situated 20km north – you can easily grab a regular bus or minibus to Ljubljana, or a metered taxi if don't mind paying a little more. For buses into Ljubljana, check out this website and see if there are buses running from the place you want to come to!
8. Mostar, Bosnia and Herzegovina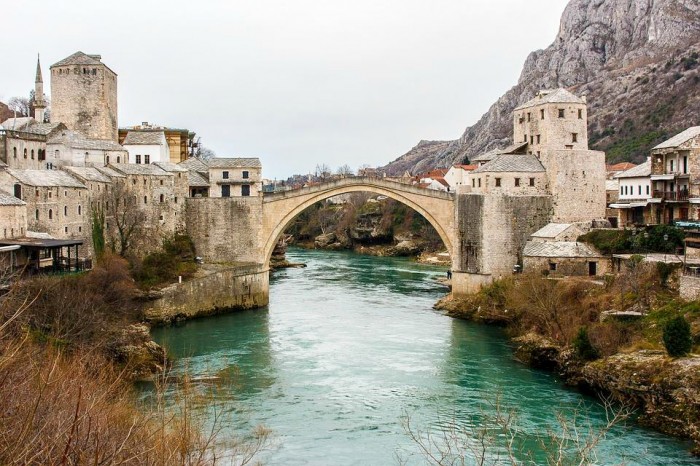 Bosnia and Herzegovina is a mouthful, I know. I also know that it won't be in most people's itineraries when travelling Europe, but I sincerely hope that this will help change your mind. Just look at this place! If the Stari Most (the Old Bridge, as pictured above) isn't, for some reason, cutting it for you, the winding, cobbled streets are nothing to scoff at either. It's so easy to lose yourself in this place and find hidden gems scattered all over. I'm begging you guys – if you have the opportunity, don't give this a miss. Trust me, you won't regret it!
How to get there: Buses run pretty frequently between Mostar and various other places – namely, Sarajevo, Belgrade, Dubrovnik and Podgorica. There is also a train that runs twice a day between Mostar and Sarajevo, which I highly recommend for the scenic views you get to see along the way. Of course, you could also fly directly into Mostar International Airport as well.
Also read: Mostar: An Ancient Treasure That Belongs On Your European Itinerary
9. Riga, Latvia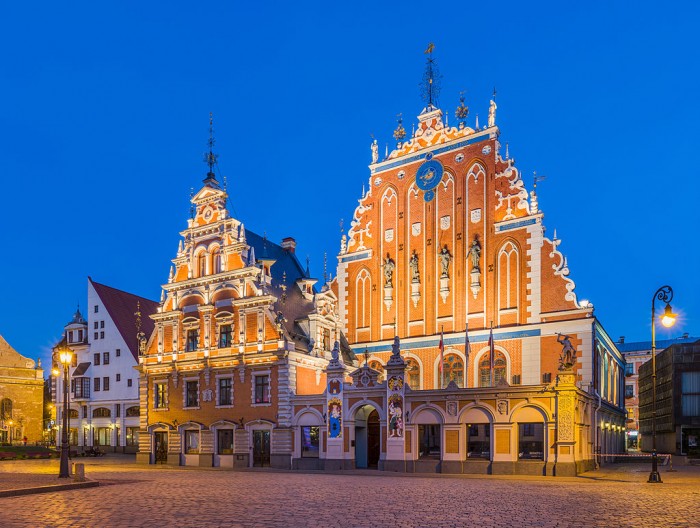 Image credit: Diliff
There's seriously something about these charming locales, because it's so easy to fall in love with this place just by losing yourself along its streets. Riga is yet another example of this type of charm, and it's quiet atmosphere is characteristic of the northerners of the European continent. Cameras are a necessity for this city, because with its quaint buildings and proximity to the Baltic seaside? You're going to be so mad at yourself if you left it at your hotel.
10. Korcula, Croatia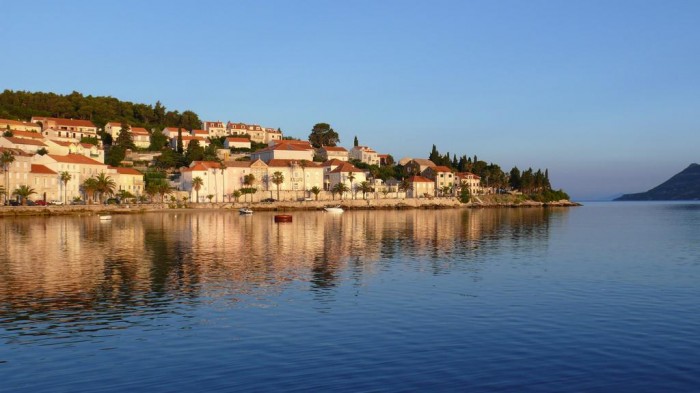 Image credit: JJ Hall
Dubrov-who? Avoid the hordes of tourists in Dubrovnik and immerse yourself in the Game of Thrones experience right here in Korcula, Croatia. Cast your gaze over at the vast sea in front of you, and you're bound to feel like a soldier overlooking the Narrow Sea. Warning: this place is growing in popularity, so if you want to beat the crowds, make your way over here pronto!
How to get there: The Jardrolinija ferry runs from both Split and Dubrovnik, as well as from Bari in Italy. There are also buses running to Korcula from Zagreb and Dubrovnik.
11. Vilnius, Lithuania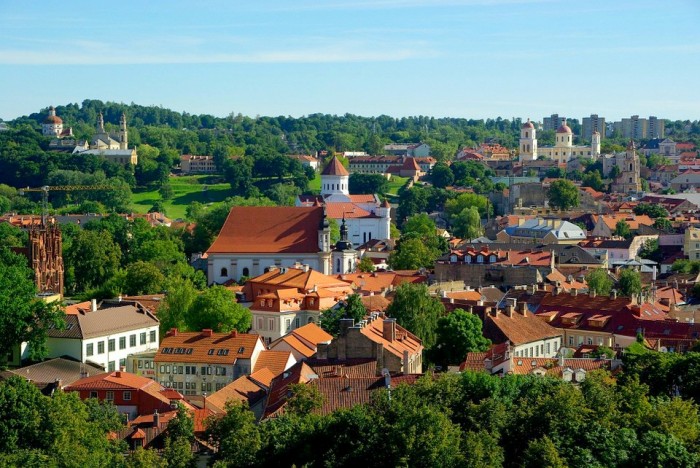 It bugs me that so many people give this place a miss. Ask around and I bet that many travellers are going to say that Vilnius is one of the most beautiful cities, if not THE most beautiful one in the northern Europe. From its baroque buildings, to its breathtaking hilltop views, to its crumbling alleyways, you're going to understand why once you've casted your eyes on it.
12. Innsbruck, Austria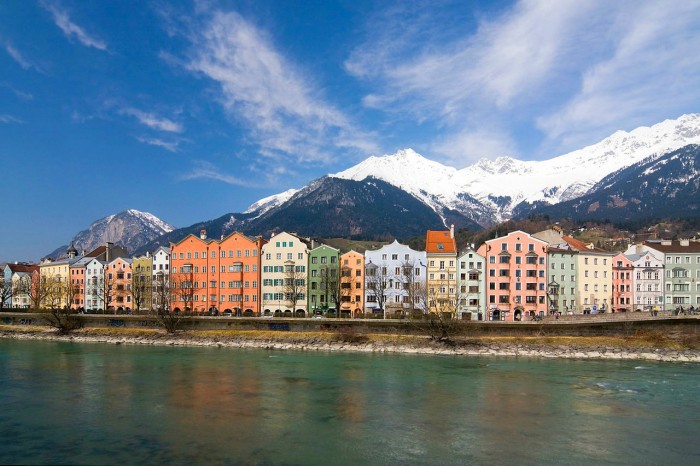 Image credit: Ikiwaner
Forget Hallstatt – Innsbruck's the way to go. It doesn't just have the imposing mountains or the picturesque buildings-by-the-river scenery, and a few minutes wandering around its old town will be enough to tell you that it offers much, much, much more! Why, it's almost as if you were transported back into medieval times. Surely a place as powerful as this will be enough to motivate you to start booking your trip here!
13. Kutna Hora, Czech Republic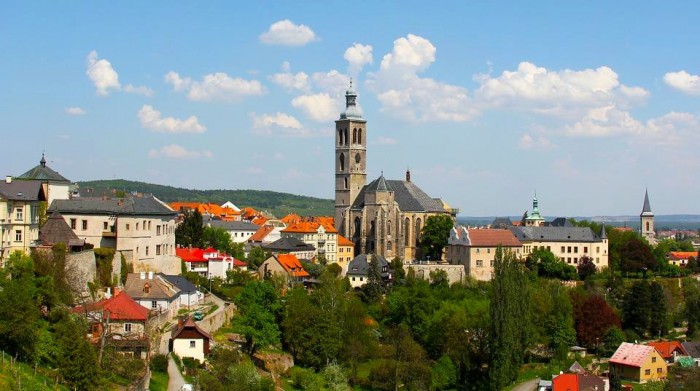 Move over Cesky Krumlov – Kutna Hora is the new cool kid in town. Aaaand wouldn't you know it, it's yet another UNESCO World Heritage Site! Once on par with the likes of Prague, its popularity soon dwindled to be the overshadowed little brother that it is today. It's so easy to lose yourself in its streets and find yourself dwelling on the what-ifs that permeates every structure in this picturesque little place.
How to get there: Kutna Hora is easily reached from Prague as there are trains that just take a little over an hour to travel between the two. There are also hourly buses running from the Florenc or Haje bus stations in Prague, with journeys lasting about 1h 45 minutes.
14. Veliko Tarnovo, Bulgaria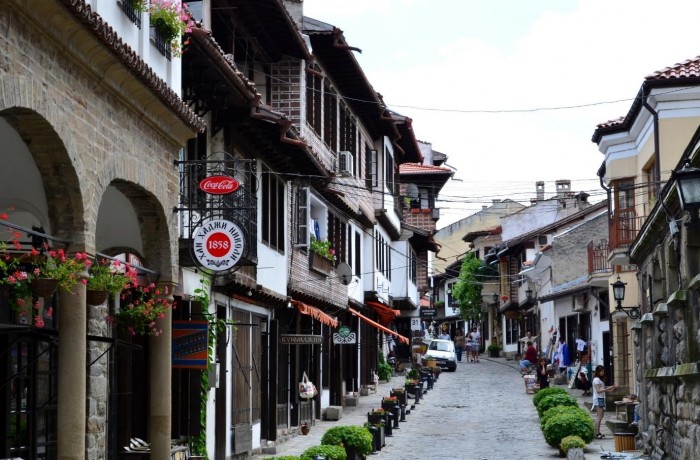 Image credit: Richard Mortel
History buffs rejoice! There's yet another relatively tourist-untouched place for you to go to. This place is famously known as the historical capital of the Second Bulgarian Empire amongst other things. Walking along the Yantra river or wandering the streets of its Old Town would be more than enough to wow you with its quiet, yet stunning beauty. Looking for a quiet holiday? Veliko Tarnovo lies in wait!
How to get there: There are buses that travel to Veliko Tarnovo from most major Bulgarian cities such as Sofia and Varna. You can also catch trains from the cities as well as cities such as Istanbul and Bucharest.
15. Minsk, Belarus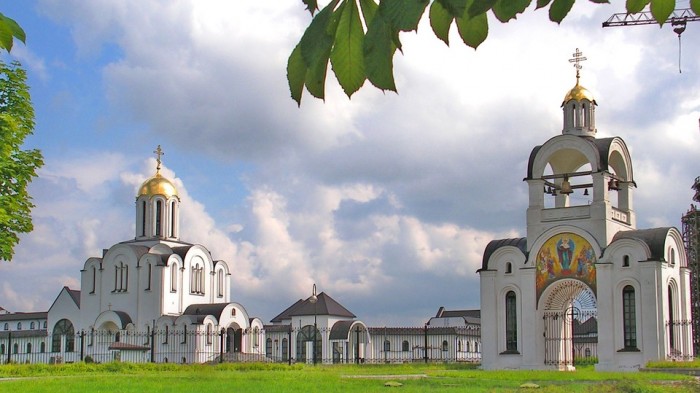 Minsk is probably the least touristy capital in Europe, but that shouldn't mean that you should miss this place out entirely. If you've been to Russia before, you're probably going to find similar echoes here – and that's because Russia and Belarus has kept close ties even after the fall of the Soviet Union. You might be put off by how tourist-unfriendly it is, but take some time to delve deeper and you'll find that it's a pretty cool place!
16. Karlovy Vary, Czech Republic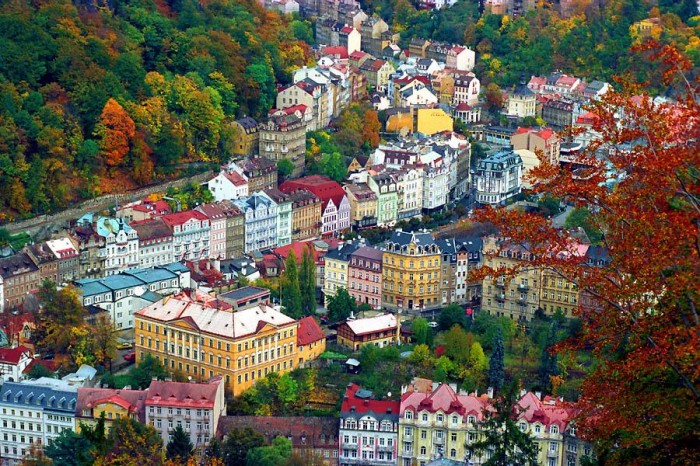 Image credit: Wikipedia
Looking for the perfect opportunity to break out that gorgeous dress you've been keeping? There's no better place to do that than in Karlovy Vary! Strap on your best shoes and get out onto the streets with some swagger in your strides, because this town is as hip as they come. Take the opportunity to pamper yourself in one of their thirteen spas scattered around town, but remember to book early before you set yourself up for disappointment!  
How to get there: You can only come here if you're in the Czech Republic itself. While there are trains running from Prague to Karlovy Vary, I recommend going for the buses, which are way cheaper and only takes two hours for the journey.
17. Zdiar, Slovakia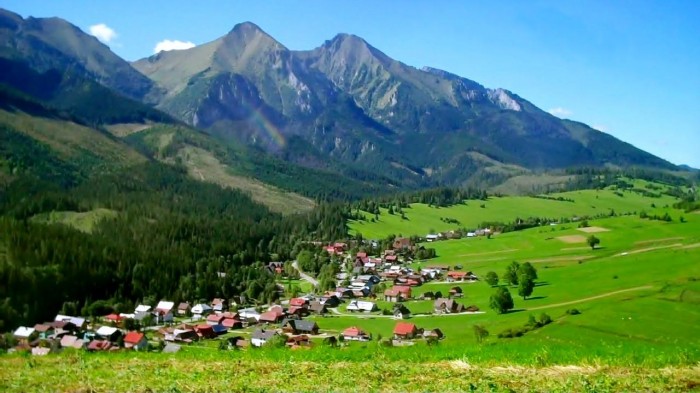 Image credit: Wikipedia
Say what? That was probably your reaction when you saw the name. But one look at the picture and I'm sure all doubts and confusions will be thrown to the wind. This tiny little village is nestled in the midst of Northern Slovakia. For the best views, take a hike through the Monkova Valley and up the Širkové and Kopské Saddles. Remember to take loads of pictures to induce some jealousy from your loved ones back home!
How to get there: Hop on the bus that travels between Poprad and Lysa Polana, and you'll be able to get off along the way. But be warned! This bus only runs between 15 June to 15 October. Plan accordingly!
18. Thessaloniki, Greece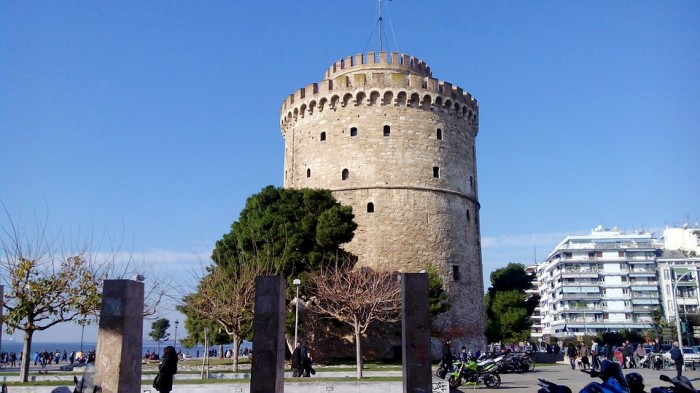 If you thought that Athens was amazing, wait until you see Thessaloniki. Beautiful, welcoming and historically-rich, the immersion you get here will probably be twice that of the experience you get in Athens as you're not going to be attempting to peer over the shoulders of the people in front of you. Dig into that plate of tsipouro without being pressured by tourists swarming around near you!
19. Kiev, Ukraine
Image credit: Juanedc.com
Many people think Ukraine isn't safe due to the war and its loss of Crimea. Think again! Don't let that misconception deter you from enjoying yourself here. This city doesn't have as many tourists as its fellow European capitals, and it's a shame, because they're missing out on some budget-friendly attractions and eats! Pull yourself away from all the fairytown-like places and ground yourselves in the reality of this country.
20. Zamosc, Poland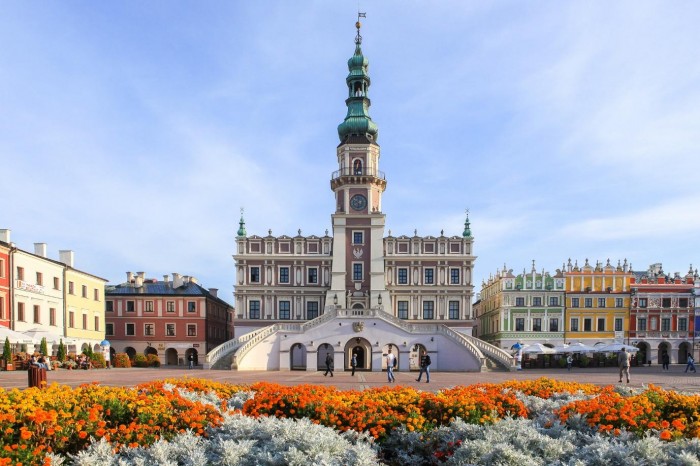 Image credit: polandmfa
Yet another UNESCO World Heritage Site?! "How am I only hearing about these places now?" I hear you cry. Yes, you're very welcome. This amazing Renaissance town is the perfect example of postcard-picture material with its spacious main square and its surrounding bastions. The square is littered with cafes and restaurants – so what better way for you enjoy the view than to lepak in one of them and just enjoy the view?
How to get there: Lublin International Airport is the closest airport to Zamosc, which hosts connections to cities such as Dublin, London and Oslo. Apart from that, there are a bunch of international buses that connect the major Polish cities with the ones in Europe, namely the Eurolines and Voyager buses.
21. Belgrade, Serbia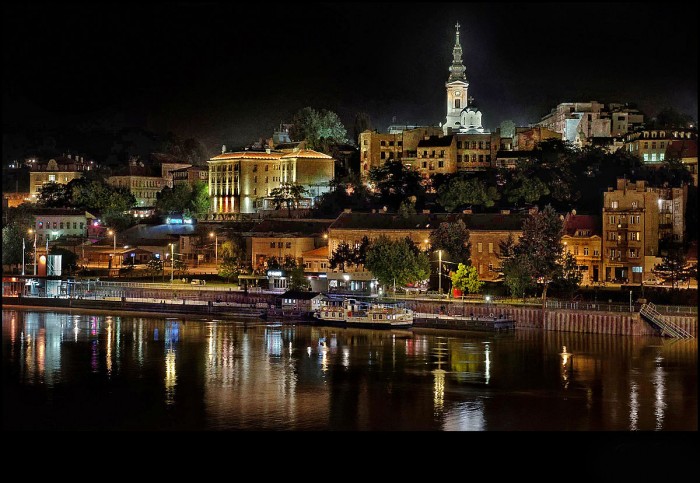 Image credit: Dani Lavi 0007
You might have only heard of this city (or even this country) after Novak Djokovic's domination of the tennis world, but even then, you probably aren't that familiar with it. It may not be the prettiest capital, but it definitely more than makes up for it with its quaint cafes, quirky eateries and old-world culture. Don't let it fool you, though, because this capital is ripe with gritty history that you can feel just by walking down its streets.
Also read: The Balkans: The Cheapest Region in Europe to Visit
22. Zagreb, Croatia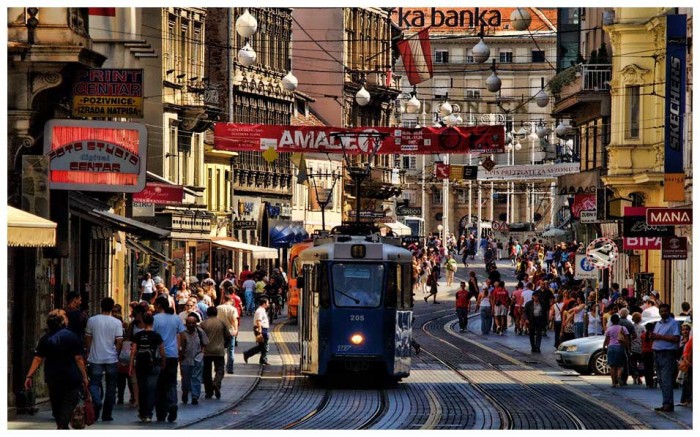 Image credit: Mario Fajt
Zagreb is often overlooked by its coastal brothers and sisters (I'm looking at you, Dubrovnik) but it's finally getting the recognition it deserves. Travellers well-versed in cultures and arts will find themselves at home here, and the sporty ones are going to be just as ecstatic because you're going to be spoilt for choice choosing between activities like hiking or kayaking. Did I also mention that it's much cheaper than its brothers and sisters? Well, it is. Literally a reason for you to go to Croatia without breaking your bank!
23. Lviv, Ukraine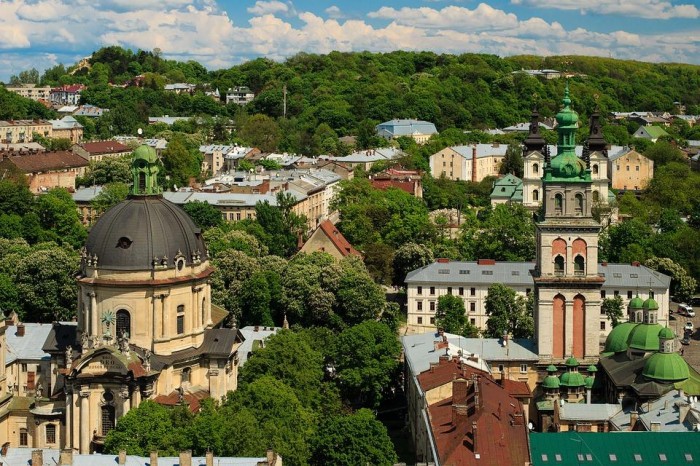 Lviv is absolutely perfect if you're looking to spend leisurely amounts of time meandering through its lovely cobbled streets to just take it all in. Watch it, though! This place is also becoming increasingly popular with tourists, so if you want it to be your little secret, you have to go right now.
Directions: Lviv Airport is just 7km outside of Lviv, and it hosts several connections to major cities such as Kyiv, Frankfurt, Moscow and Lisbon. There are buses running to Lviv from almost every major European city, and a high speed from Kyiv runs twice a day.
24. Tirana, Albania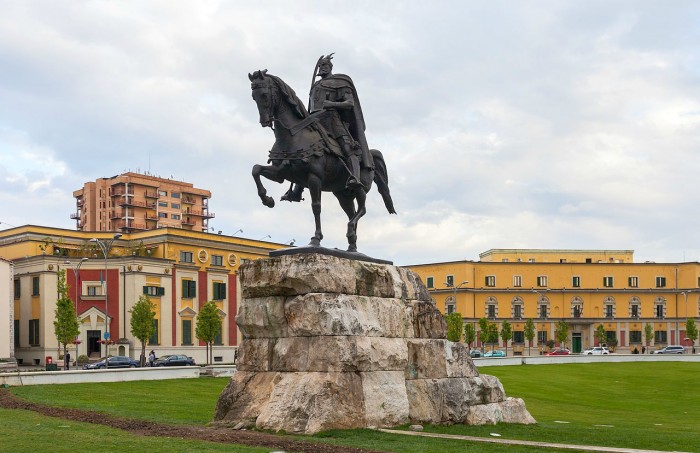 Image credit: Diego Delso
This capital of Albania is yet another one of those cities overlooked by tourists due to claims that its unsafe and dangerous, but if you know how to handle yourself, you're going to be just fine! The word to describe Tirana is probably going to be "unique" – and rightly so, because its history is incredibly interesting. No spoilers, though – you're going to have to find that out for yourself!
Also read: Eastern Europe Should Be Your Next Travel Destination, And Here's Why…
Now that you young padawans are well-equipped with the knowledge of Eastern Europe's (now) not-so-secret towns, it's time to get crackin'! Get your notebooks out and start planning your trip now before these places are disappear forever under the hordes of tourists!
---
Brought to you by Lufthansa