Southern Thailand's province of Phuket includes the nation's largest island and part of the mainland, with a bridge connecting each part. One of the country's most popular tourist destinations, it is easy to reach by road and air. There are many sandy beaches to enjoy, each with a different vibe. Some are bustling with an array of vendors and watersports while others are relatively peaceful and quiet. The large island is known for its energetic night scene, with numerous clubs and bars in the legendary Patong. Phuket Old Town offers a more chilled vibe with beautiful architecture and cultural delights. There are temples, viewpoints, art galleries, museums, outdoor adventures, spas, and more across the island for a diverse and action-packed getaway.
Save on your accommodation costs and do more of the things you love with a stay at one of these excellent budget hotels in Phuket.
Summer Hotel Phuket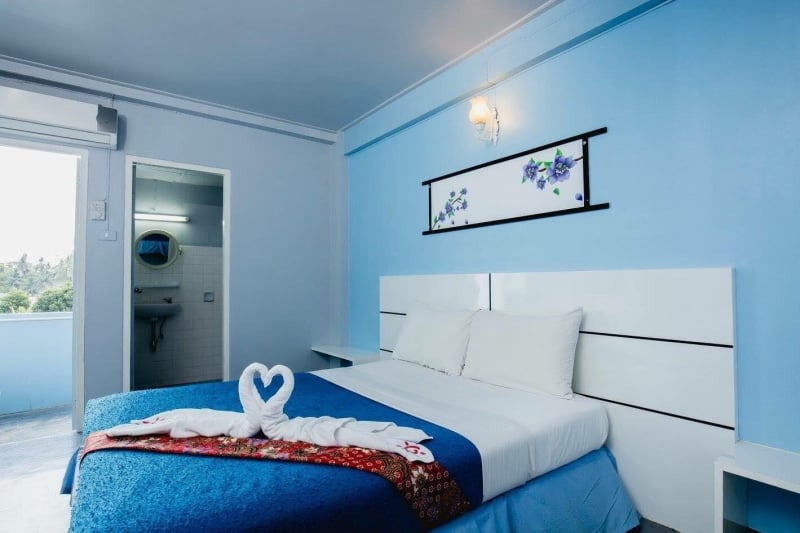 Situated a short walk from the heart of Phuket Old Town, Summer Hotel Phuket is in a great location for anyone looking for a peaceful stay close to the island's traditional town. Jui Tui Chinese Temple is 400 metres (1,312 feet) from the hotel and other nearby attractions include Thai Hua Museum, Chinpracha House, and Rang Hill. The hotel has a selection of twin and double rooms, some cooled by fan and others with air conditioning. All rooms have a private bathroom and a balcony along with ample storage space and a TV. Free Wi-Fi is available throughout the hotel and lockers help to add to your peace of mind. There's free parking on the street outside and the hotel offers ticketing services. Reception is staffed 24 hours.
Phu Yhork Dao & The Adventure Cowboy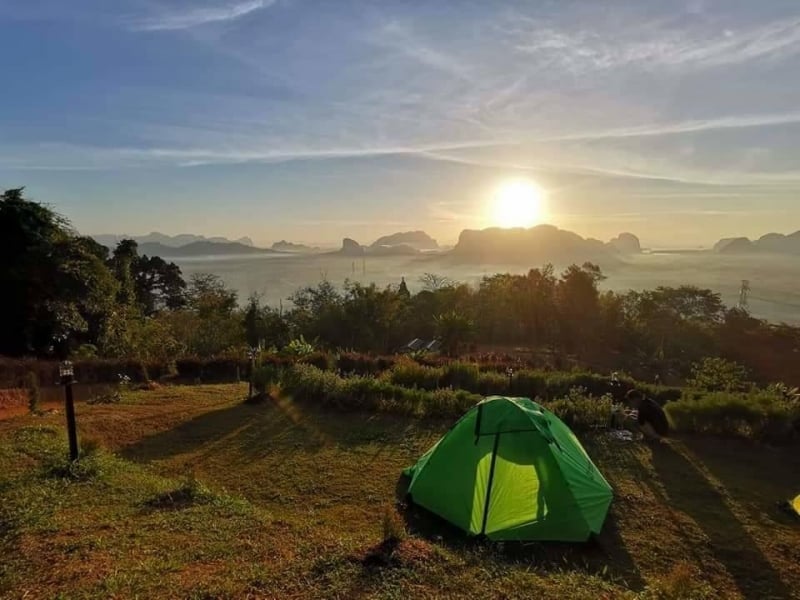 Adventurous budget travellers with a love for the great outdoors are sure to be enchanted by the scenic and comfortable Phu Yhork Dao & The Adventure Cowboy. A lovely glamping site in Phuket, there are tents that can sleep two or four. The futon beds and mosquito nets provide a good night's sleep while you can get more into the outdoor spirit with some DIY cooking and al fresco dining with the BBQ facilities. Breakfast is included in the rates. The shared bathrooms are kept clean and tidy and basic amenities like toilet paper are provided. No internet gives you the perfect excuse to escape from the world and take a digital detox for a soothing and soulful break in nature. The mountain and ocean views are incredible and the sense of solitude is appealing. Free onsite parking is available. The site is located in Kathu.
Karon Seaside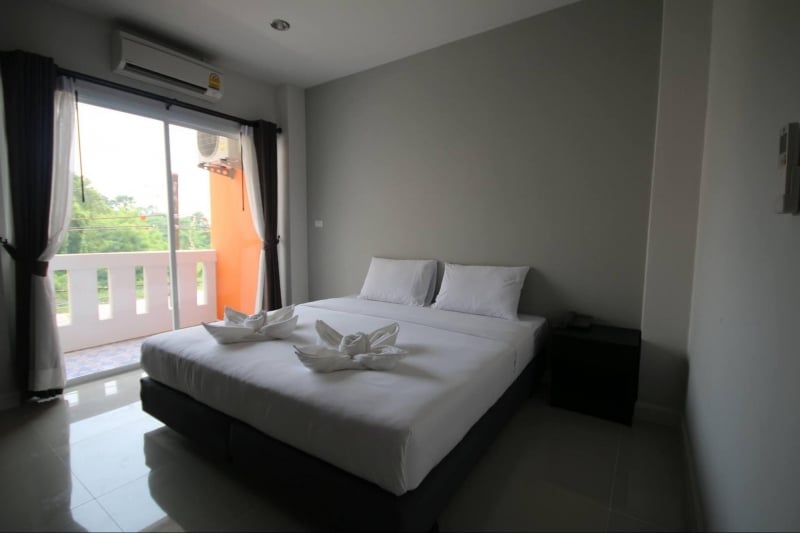 Karon Seaside is close to a great selection of bars, restaurants, and shops, and the sands of Karon Beach are also a short walk away. Visit Karon Temple during the day and spend an evening at Karon Night Market. All rooms are en suite and most have a balcony. Room facilities include a fridge, TV, and free Wi-Fi. There are both double and twin rooms to choose between. The hotel has a good onsite restaurant that serves Thai favourites and delectable fresh seafood. The laundry services are convenient, and the property has basic business facilities and baggage storage.    
Pek House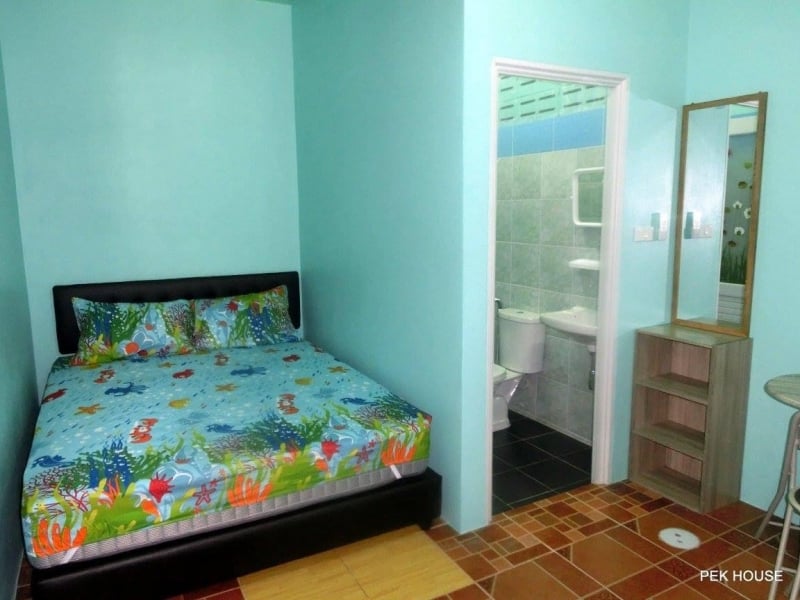 Pek House can be found on the edges of Phuket Old Town between the town and Rassada Pier. It's ideally situated for travellers wanting to catch an onwards ferry to nearby islands. There's a choice of fan and A/C rooms. All rooms are en suite and have free Wi-Fi. Air-conditioned rooms have a fridge. The friendly members of staff can assist with tour booking and ticketing services and the hotel has left luggage facilities. Airport shuttle services are available for a surcharge, you can rent cars from the hotel, and free parking is available.
The Atlas Patong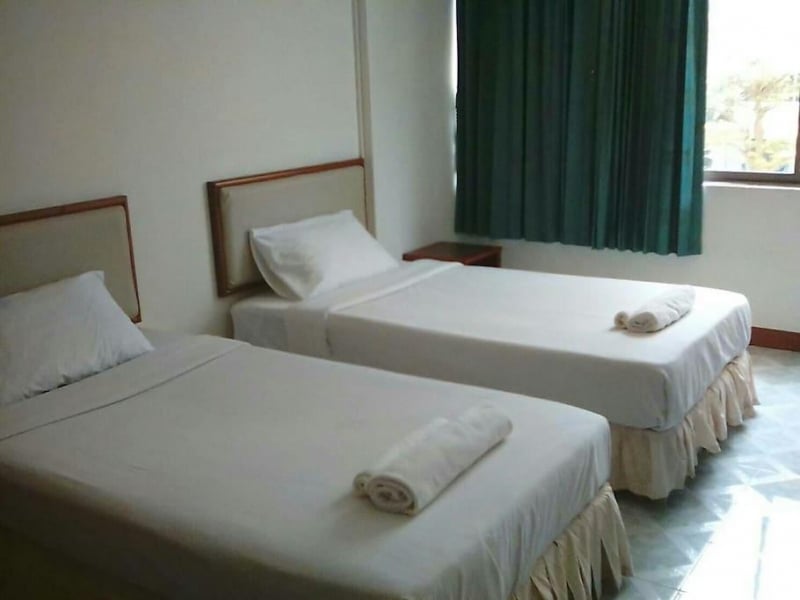 A great budget option for beach lovers and party animals, The Atlas Patong is located just a two-minute walk from Patong Beach and a 15-minute walk from all the nocturnal action of the famous Bangla Road. Rooms are basic but comfortable. Some share bathrooms and others have a private bathroom that comes equipped with free toiletries. Each room also has a TV, free Wi-Fi, and a fridge. Rooms are available for two or three. Reception is open around the clock and you can book a range of island-hopping and local tours and experiences onsite.  
Rome Place Hotel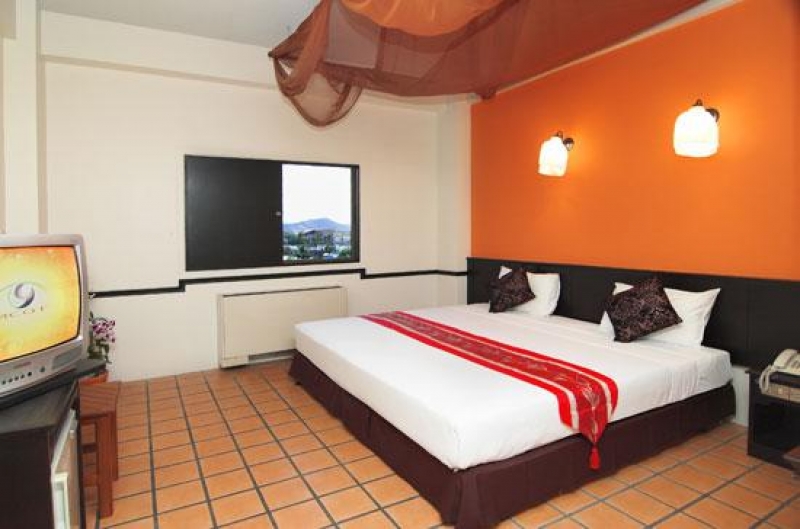 Rome Place Hotel can be found in the heart of Phuket Town. The large hotel has regular, superior, and deluxe double and twin rooms. All rooms have a private bathroom, air-conditioning, a TV, free Wi-Fi, and a fridge. Rooms are simply furnished and decorated with small traditional touches to enhance the ambience. The hotel has a business centre and 24-hour reception. Other handy features include luggage storage, bike rentals, and a tour desk, and the hotel has a lift. Breakfast is available for a surcharge.
Sleep at Phuket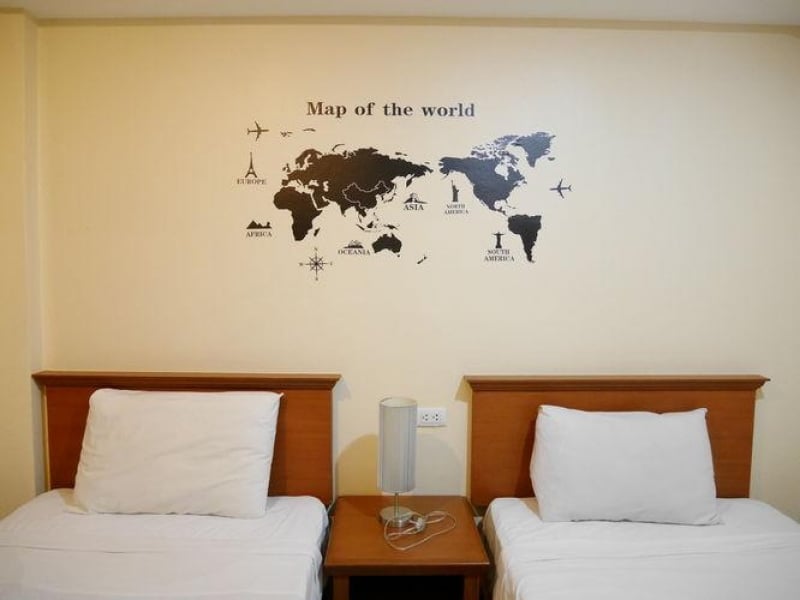 Sleep at Phuket is a cosy hotel in Phuket Town. Modern and clean, guests can choose between the budget-friendly fan or air-conditioned rooms. All rooms have a fridge, TV, and private bathroom with free toiletries. There's a shared lounge where you can relax and mingle with other guests and free Wi-Fi is accessible in public areas. Breakfast is available for an additional charge. Vending machines, laundry facilities, a lift, and luggage storage add to the convenience.