Located in northern Morocco along the Mediterranean coast, Tangier is an important port. It has an old medina built on the hilly slopes and boasts pretty beaches, bustling markets, and plentiful attractions and activities to keep you more than busy for a few days at least.
Here are some of the best things to see and do in Tangier:
1. Wander around the ancient medina
In common with many Moroccan cities and towns, Tangier's history can be found within the narrow twisting and turning streets of the medina. See how locals have lived for many years, with ornate doors leading into private homes. Set on the hill slopes, the white-washed walls of the dwellings make for a striking sight. You'll find traditional stores, cafes where time seems to stand still, and plentiful places to enjoy a tasty meal. Vibrant and colourful, the medina has an enticing blend of Andalusian, Moorish, Moroccan, and European influences.  
2. Venture into Hercules Caves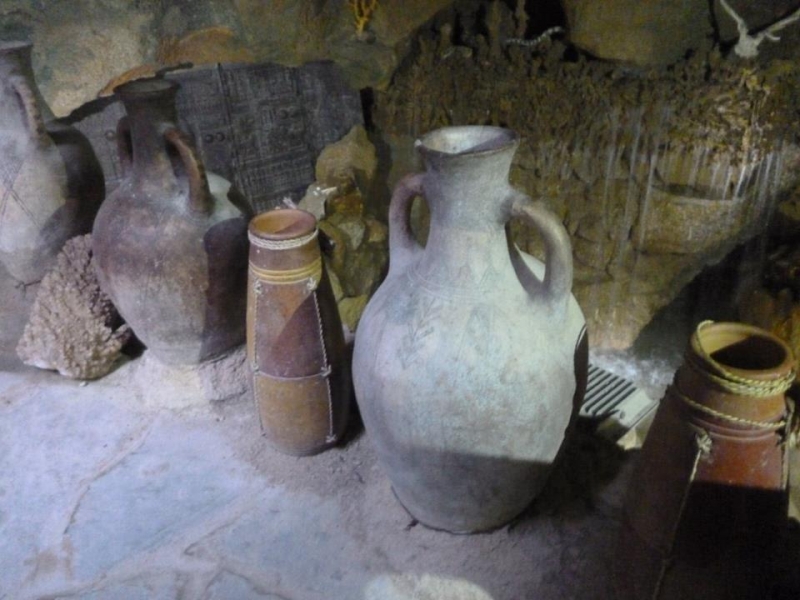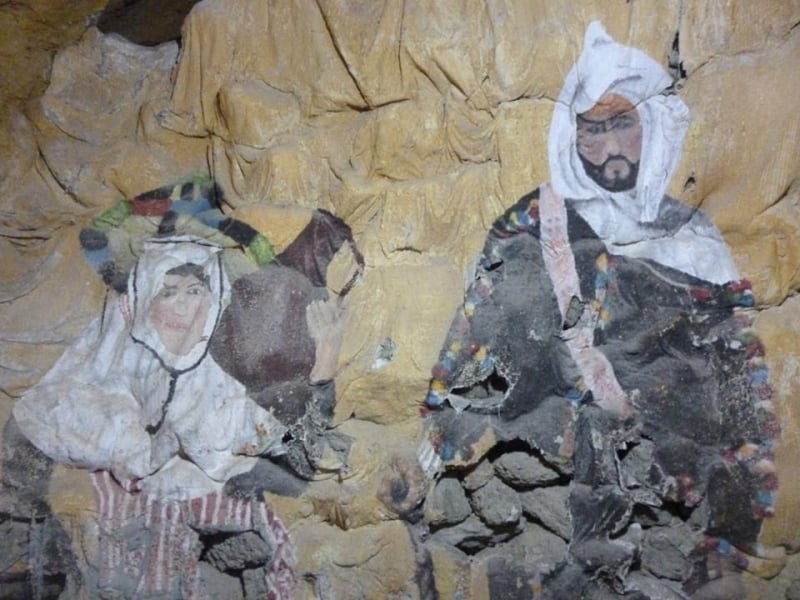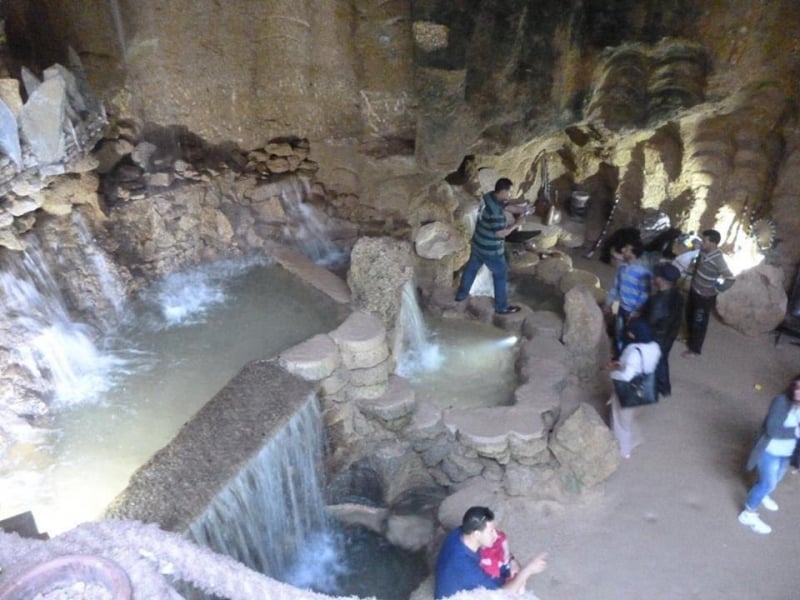 Steeped in legends and myths, Hercules Cave was once thought by locals to be completely bottomless, gaping down into the earth for infinity. With an opening to land and an opening into the sea, the cave has carved walls (with images thought to date back to the Phoenician times) and scenes painted by Berbers. There's a waterfall within the cave, along with interesting rock formations, and you can also see various artefacts, including stone jars and statues.
3. Admire the Grand Mosque
Sitting on the site of an old Roman Temple, the Grand Mosque has an interesting tale. When the Portuguese took control of the city, they used the area as a Christian place of worship. This was later turned into an Islamic mosque, and subsequently switched back to a church and then to a mosque once again. It's a beautiful building with various architectural styles.  
4. Learn more at Tangier's museums
Tangier is home to a number of interesting museums. The American Legation Museum has an olde worlde air that takes you back to the 1940s. Morocco was the first country that recognised the USA as an independent nation; the museum houses a thank you letter from George Washington to the nation for their support. The impressive building also has many historical exhibits.
The Musee de la Kasbah is another popular museum in the city. Built like a riad, it's a great place to enjoy traditional architectural styles and gorgeous crafts. There are many displays of artisan works as well as antiques, art, and cultural objects.
5. Observe the hustle at the port
Tangier's port is still a thriving place, with boats of all shapes and sizes coming and going. Large shipping containers in all colours stand next to the water, creating a rainbow effect next to the blues of the sea. Although visitors can't go down into the port itself, unless catching a boat, there are plenty of places along the road where you can look down upon the hive of activity.
6. Relax on the beaches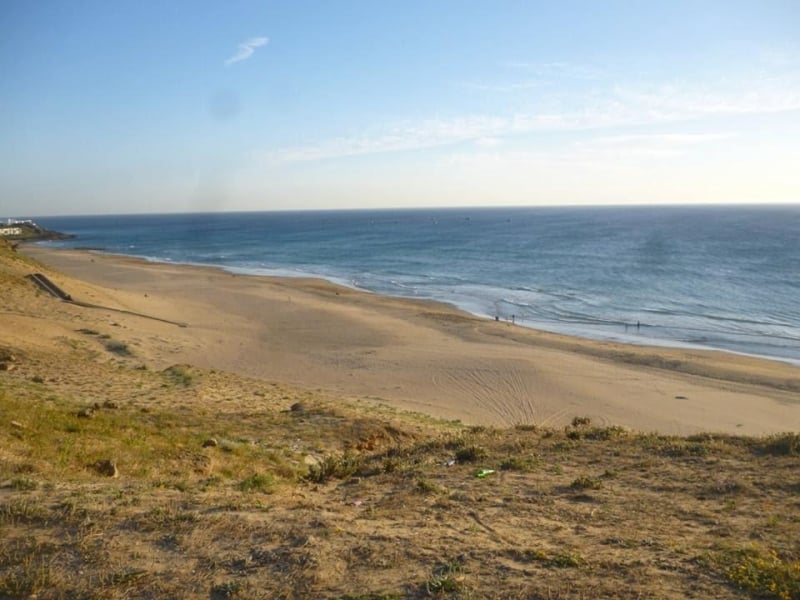 Golden sandy beaches line Tangier's shores, made especially popular in the 1960s when artists and writers flocked to the area for seaside fun. It's loved by locals and tourists alike. Join in with beach sports, soak up the views, lap up some rays, or dip your toes in the warm waters. Strolls along the shore can be beautifully romantic too! You'll find blissfully deserted stretches of sand just a short distance from the more popular hotspots, so whatever you're looking for, Tangier has the perfect beach for you.   
7. Admire the sunset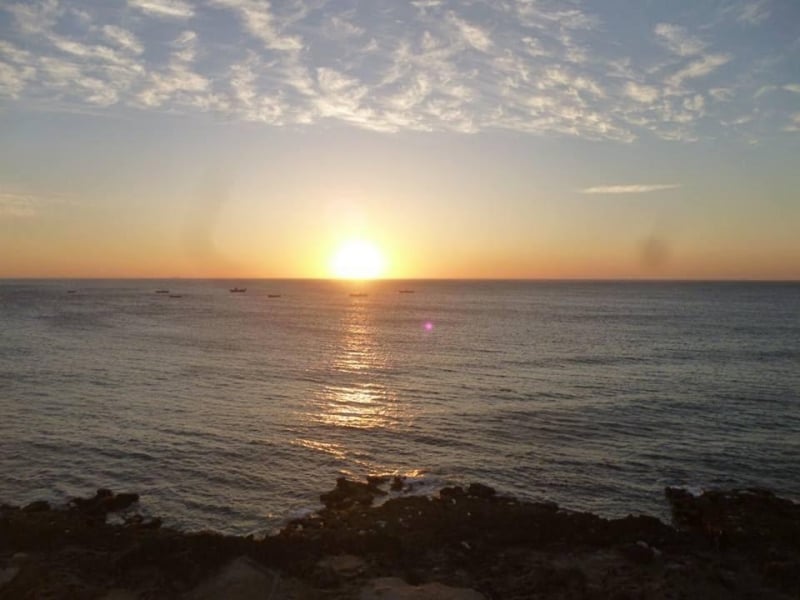 Sunsets over the sea are often a stunning sight, and Tangier's sunset vistas are no exception. Head to the coast and pick a spot along the cliff tops to watch one of nature's finest shows. There are also cafes and restaurants that offer terrific views of day fading into night.   
8. Drive along the coast
As well as golden beaches, Tangier's coastline boasts many scenic cliffs and pretty lookout points. Observe fishing boats bobbing on the waves and fishermen casting their rods into the swirling waters. There are small villages and towns scattered along the route, where women hang clothes to dry outside, kids play in the street, and a traditional air pervades.  
9. Visit Cap Spartel
Located at the most northwest point of Africa, Cap Spartel separates the Mediterranean Sea and the Atlantic Ocean. There is a picture-perfect lighthouse above the rocks and the ocean views are divine.
10. Dine on delicious cuisine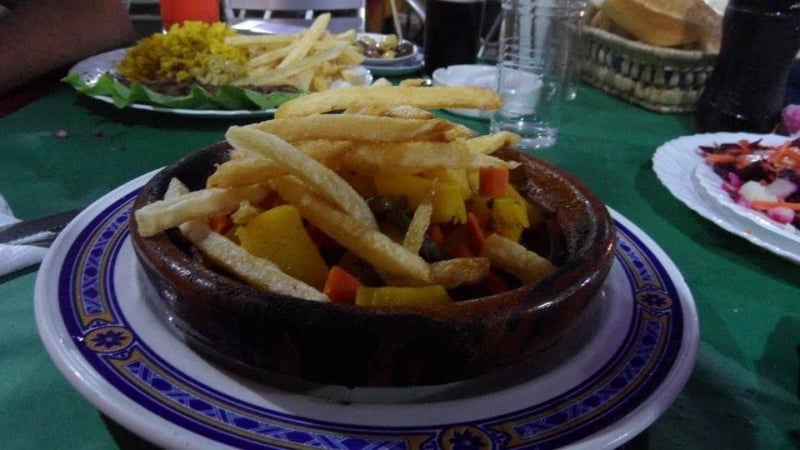 There are many excellent restaurants in Tangier; you'll never be too far from typical Moroccan fare! Sink your teeth into a tagine or meaty brochettes, savour couscous on Fridays, relish a Moroccan salad, and get your fill of fresh bread. As a coastal city, it will also probably come as little surprise to find tasty seafood on many menus too.
With so many things to do in Tangier, slot a few days of the city into your itinerary. Enjoy your explorations!