To all our Muslim friends, Ramadan Mubarak (Blessed Ramadan)!
This year, Ramadan commenced on the evening of 16 May (Wednesday), and will end on 14 June (Thursday). For the uninitiated, Ramadan marks the month when the Quran was first revealed to Prophet Muhammad – a significant event that is commemorated by Muslims with a month of fasting. Believers fast daily for a month from dawn to sunset, with exact timings differing everyday.
Their day starts before dawn with suhoor, a hearty and healthy meal for sustenance throughout the day, and ends with iftar, another full meal after sunset. That's all the food they get in a day – no snacks or water in between. Apart from a dietary fast, Muslims are also expected to exercise an increased sense of self-discipline, introspection and spirituality.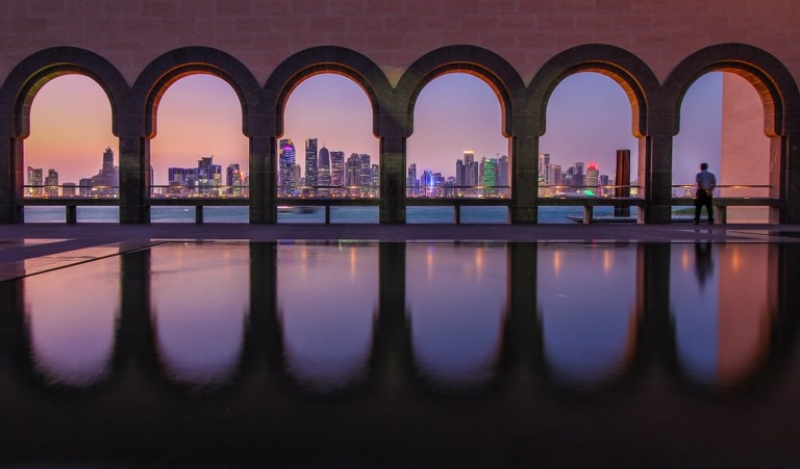 During this sacred month, the dynamics in Muslim countries changes a bit – but that's no reason for you to miss out on an amazing trip! Instead, travelling there during this period of time would certainly expose you to new experiences, and give you more insight into the lifestyles of people different from you. To prevent you from having a total culture shock and keep you from getting into trouble, here are some things that you should know if you're going to a Muslim country during Ramadan!
Peak hour traffic is exacerbated this month
Under most circumstances, peak hour traffic is already pretty unbearable, and should be avoided whenever possible. During Ramadan, it is likely that traffic conditions during the late afternoon will be heavier than ever before. In the two hours leading to the breaking of fast, people will rush to get home or find a place to grab food for iftar – so expect crowded roads and unpleasant jams.
Since you are on holiday, and have the flexibility of planning your own schedule, you should definitely consider staying off the roads during these peak hours. Not only will you save yourself the angst of being stuck in the line, but you'll make the roads a little emptier for others who are rushing to home.
Be prepared and willing to give your drivers/guides time off to pray
As mentioned, Muslims are encouraged to pray more during Ramadan for their spirituality. Many of them make the effort to fulfill their five daily prayers, which occurs at specific timings throughout the day.
Since you are likely to have a local Muslim tour guide or driver, do be more understanding and respectful of their needs. Expect to make short detours to the nearest mosque, or diners for them to break fast at, without being impatient or demanding. After all, you don't have to keep such a rigid schedule while on holiday!
Expect shorter operating hours/closures for Muslim-run businesses
Understandably, Muslim-run restaurants and diners will be closed during the fasting period. Fret not; many of these countries do have a diverse population and offers a variety of cuisines for non-believers to enjoy. Furthermore, large and international hotel-chains tend to still cater for their non-Muslim guests, so you can always suss out some yummy plates there.
Other Muslim-run businesses are likely to have shortened business hours, so that employees can rest more and make it home in time for iftar. Make sure you check operating hours in advance before you drop by!
At night, the party begins!  
Even though the Muslim-community may seem more subdued in the day, you'll certainly see a different side to them once the sun goes down. Watch the city come alive in an eclectic mix of Ramadan decorations, and collectively engage in iftar at your respective Pasar Ramadan (Ramadan Markets). Immerse yourself in the spirit of celebration, and dig into the tantalizing delicacies spread before your eyes. It's a market experience like no other!
In addition, certain cities have parties leading up to Ramadan – in Luxor, Egypt, the Abu el Haggag mosque honours their patron saint, Abu el Haggag, with a day of exuberant celebrations, feasting ad ames. Do look out for other such festivals during this season, and join in the partying!
In certain countries, non-Muslims have to fast in public

In many Muslim countries, the civil law and Sharia (Islamic) law does not overlap and non-Muslims are not required to fast. However, in places like Saudi Arabia, Oman and the United Arab Emirates , there is an expectation for non-Muslims to observe a public fast. The authorities believe that travelers outside the belief should show respect to the Muslim faith by not eating in public, and those who violate this are deemed rude and offensive.
Whether or not you subscribe to this notion, it is best to follow the laws of the country you are in – so make sure you have done enough research on your destination, and act appropriately. As a side note, if you are not required by law to fast in public, you should still be discreet and try not to eat or drink in front of other Muslims. It's only basic courtesy.
You might not be able to purchase alcohol
All you booze lovers, here's a head's up! During Ramadan, many Muslim countries adopt a no-alcohol policy; retailers and bars either do not sell alcohol during the fasting hours, or at all throughout the month. Muslims believe that alcohol is haraam (forbidden) as it is in conflict with prayer rituals, and inhibits good sense and morality.
Consequently, it is more important during Ramadan than ever, to stay away from this 'unspiritual' substance. Even though you may not get a midday drink or your fix of late-night clubbing, you certainly will not need to rely on alcohol for a good time in countries like these.
Show respect through proper dressing and reduced displays of affection
Many of us take our attire and actions in public for granted, and just wear and do as we please. However, no matter when you visit a Muslim country, be mindful of how you present yourself in public. Muslims tend to be more conservative and prefer not to attract unwanted attention – dress in modest clothing that is not too tight or revealing, and cover up your hair with a headscarf if possible.
In addition, save your lovey-dovey moments for a more private occasion, and refrain from hugging or kissing when you are out. Once again, even though you may not fully agree with this alternative lifestyle, it is best to remain respectful of the culture you are in.
Just be kind to everyone you meet
In all honesty, not everyone you meet is going to be super-friendly or charming around you. Having fasted all day, it's not surprising if locals are bit more brusque in their interactions and not showcase their typical, warm hospitality. Don't take it to heart, and don't let it ruin your impression of them and their beautiful country. Instead, treat them with patience and kindness – it would mean the world to them.
That is not to say that the people there are all sulky and irritable; in fact, Ramadan brings out the best in people. In this season of fasting and reflection, Muslims delight in doing charity work, and spreading love and joy. You'll certainly get to experience their affable and generous personalities then!
–
Altogether, you certainly should not be too concerned about visiting a Muslim country during Ramadan – there will not be too many monumental differences, and it would really allow you to immerse yourself in the atmosphere of this spiritual season. No matter where or when you decide to visit a place, you should always make the effort to learn about the different cultures, and be respectful of their practices.
Even though I am not a Muslim, and cannot purport to be an expert on Muslim affairs and Ramadan, I should certainly try to know – and help others learn along with me. So now you know more, and can educate others too.
Ultimately, enjoy yourself while on holiday, and celebrate with the locals during this sacred season. Ramadan Mubarak everyone!