If you need some good quality time to unwind, be it alone or with your family and friends, experiencing an authentic island getaway will allow you to make a temporary exit from the hustle of the city and the busy schedule of modern life. There is nothing more peaceful than being surrounded by beautiful mother nature, be it through the greenery of the tropical jungles, emerald clear waters or the spectacular reflection of the sunset on the dimmed waters.

Of course, you won't need to travel to another continent. There are plenty of gorgeous islands in Malaysia. Let's have a look at some of the best which are a boat's ride away from Johor's Mersing Jetty.
1. Pulau Rawa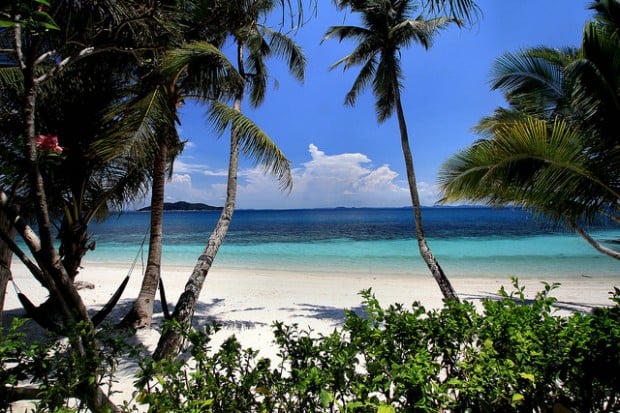 Image credit: Phalinn Ooi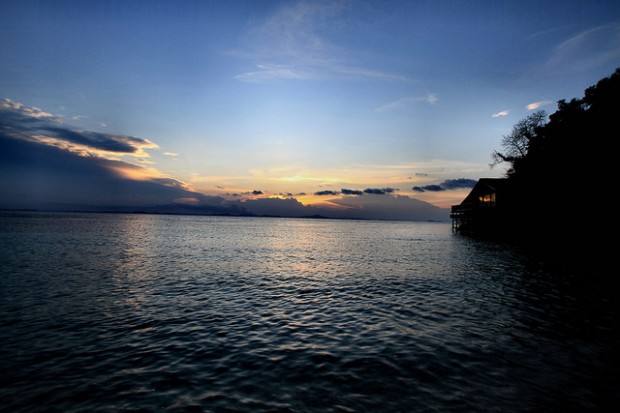 Image credit: Phalinn Ooi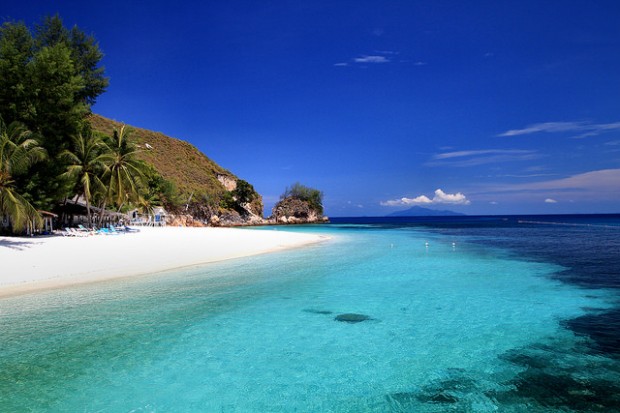 Image credit: Phalinn Ooi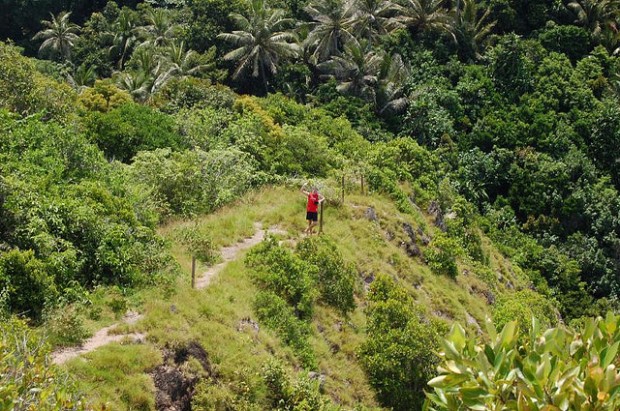 Image credit: GreyPolarBear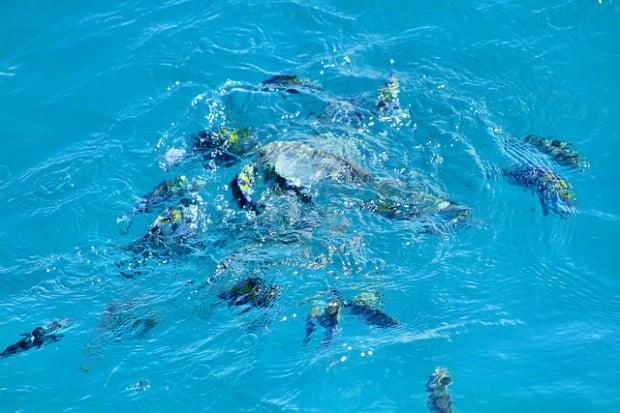 Image credit: Phalinn Ooi
Situated on the South China Sea, Pulau Rawa is just a small rocky cliff surrounded by clear turquoise water. Tall palm trees and soft powdery white sand make up the idyllic beach many tourists have commonly associated the island with. It only takes a mere 15 minutes for one to walk along the shore from one side to the other, admiring the lapping waves while taking in the breeze from the larger sea beyond.
After checking in to either of the two resorts on the island, get out to the sandy shores and pick any beach activity of your liking — from snorkelling, windsurfing and fishing to cuddling with your loved one on a hammock while watching the sun disappear over the orange horizon. You can also climb the 270 steep steps up to the peak of the cliff to get a panoramic view of the craggy cliff of the eastern shore and the glistening waters it towers over.
Just a 25-minute speed boat ride from Mersing Jetty, Pulau Rawa is at its peak from April to October. During off seasons, there may be only one or two rides per day. So for those looking for a weekend trip with friends or families during this period, be sure to check the schedule in advance!
2. Pulau Babi Tengah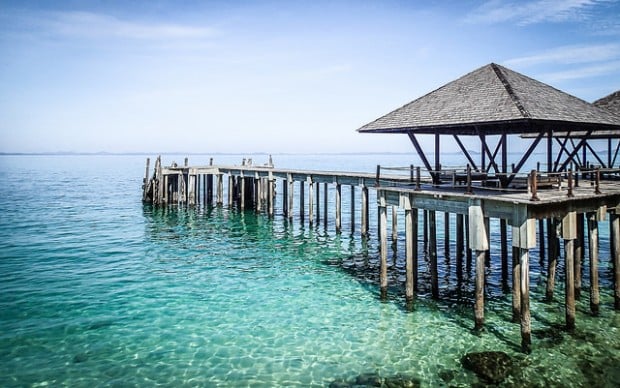 Image credit: Pingouino
Just a 25-minute boat ride from Mersing Jetty, Pulau Babi Tengah is home to the most sought after resort, Batu Batu – so popular that the island name is often substituted with that of the resort's.
As a rustic private island resort amid coconut groves and white sandy beaches, Batu Batu is an inspiration of the Malay-styled village, otherwise known as kampong. We have to be honest, Batu Batu is not for the budget traveller. It will be for those looking for a luxurious getaway.
Suitable for families with young children, the resort has 20 one-bedroom and two two-bedroom villas to choose from. They give exclusive access to the island's eight beaches, where you can dive or snorkel amid the coral reefs. And if you prefer less of the adventure, you can sit by the water edge and witness giant leatherback turtles making their way ashore to lay eggs, especially in July. You can also take a slow stroll and listen to the soothing sounds of the splashing waves.
Also read: Malaysia Bucket List: 20 Challenges Every Malaysian Traveller Must Complete
3. Pulau Tinggi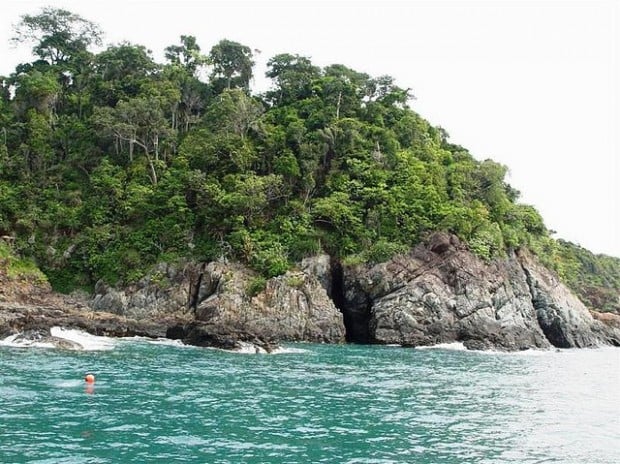 Image credit: Kris Martis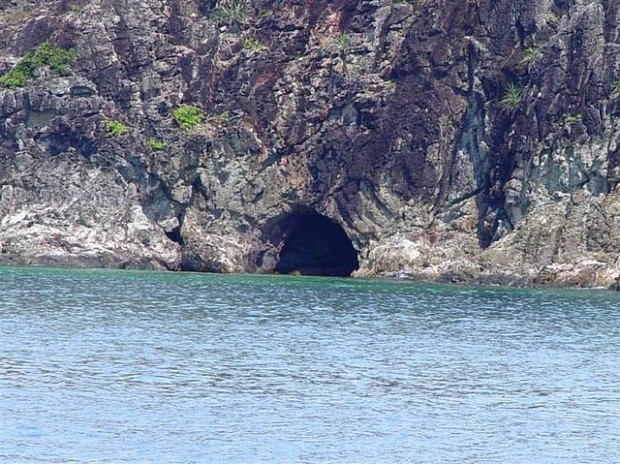 Image credit: Kris Martis
Just further down lies another tranquil island life in Pulau Tinggi. Best known for its pearl white sandy beaches, rolling peaks lined with lush jungles of rich vegetation, the island is a charming retreat.
The island, a 45-minute ride from the jetty, was nicknamed the "General's Hat Island" by Chinese seaman several hundreds years ago due to the conical silhouette of the island, and was once an important stopover for fishermen and spice traders in the past. Fishermen, with their little hamlets, can often be spotted around the island, which help to serve as an inspiration to the tourists' own fishing pursuits. In fact, the island boasts the highest residential population on the east coast of Johor. Don't be shy to ask for help!
Other activities also include scuba diving, canoeing and snorkelling. If water sports are out of your league, embark on a land adventure such as trekking through the tropical jungles, where, after a 40-minute walk, you will be able to witness the beautiful waterfall above a small lagoon! Don't walk alone though, the path is not clearly marked, unless you're splendid with directions!
4. Pulau Besar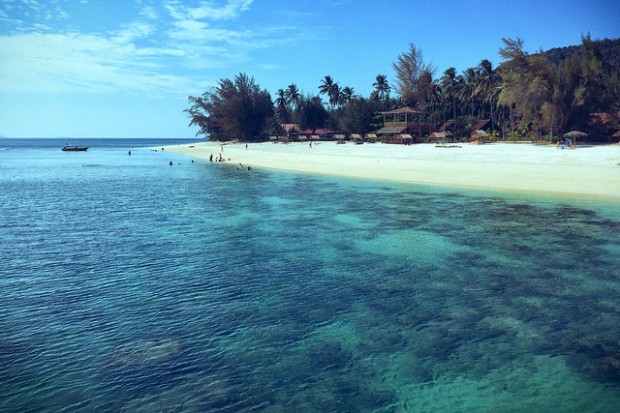 Image credit: Bambi Corro III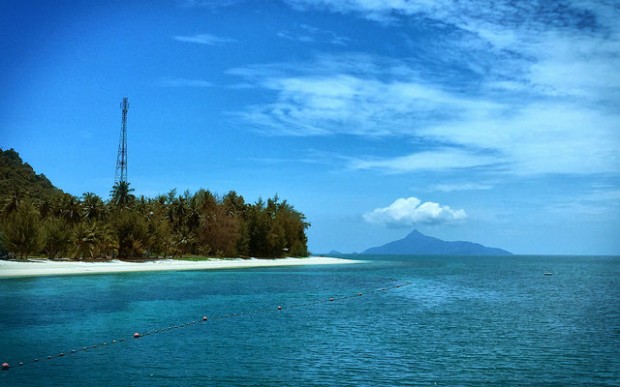 Image credit: Bambi Corro III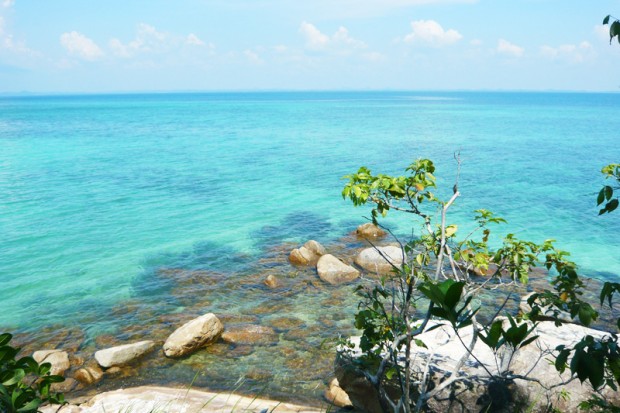 Image credit: Gecko Adventure Girl
With pristine beaches and azure blue waters above magnificent coral reefs, Pulau Besar is indeed a paradise! And not forgetting its well preserved marine life of around 60 species! Surrounding the crystal clear waters are the tropical greenery, offering a rich hue of vegetation against the mesmerising vast ocean blue.
According to a local myth, a pregnant fisherman's wife was craving for seaweed, which upon eating, turned her into a mermaid. The husband followed suit and became a merman himself. Till today, villagers claim the couple can be spotted eating seaweed found in plentiful amounts around the island. This may sound hard to believe but why not let such stories live in our imagination?
5. Pulau Pemanggil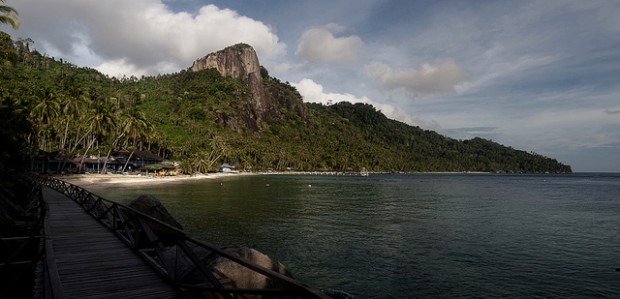 Image credit: Kevin Poh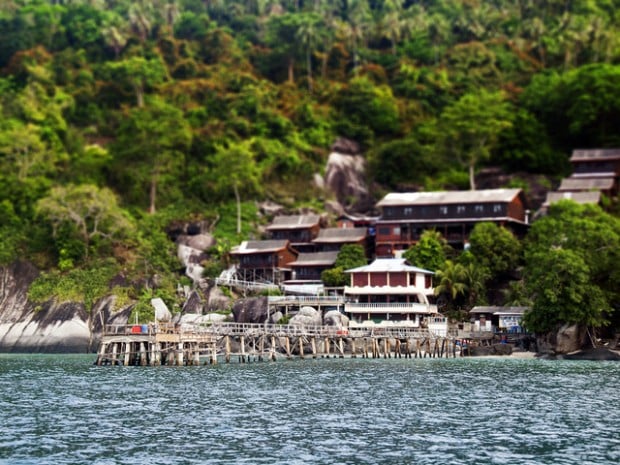 Image credit: Kevin Poh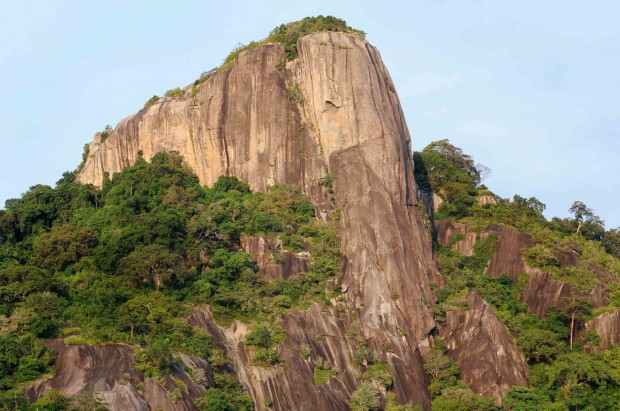 Image credit: Little Microhyla
Pulau Pemanggil, while preserving its traditional kampong aura, is famed for its beautiful emerald waters and incredible fishing spots, especially with its excellent hunting ground for marlins and mackerels, and deep-sea fishing. In fact, some fishing trips specialise in big catches such as the dorado and even the shark. Fishing sessions will be unforgettable indeed!
Beneath the waters lie amazing coral reefs, offering a splendid snorkelling adventure for water-sport enthusiasts, who can also enjoy other activities such as canoeing and jet skiing. The only thing that might just be less appealing is the long ride from Mersing, that is about four to five hours. Patience is virtue, perhaps?
A little nugget of history tells a myth of an Indonesian man drifting near the island. One night, he dreamt of a voice that advised him to settle down on the island, and shortly after, other people were called into the island the same way. It has been said that the voice belonged to the guardian of the island who is believed to be living on Batu Buau, which is a rock situated at the heart of Pulau Pemanggil. Till today, offerings are being made regularly. And if you're Malay-speaking, you must have guessed the island got its name from the mythical story – "the caller".
Spooky? Well, spooky with a blessing, that is!
6. Pulau Aur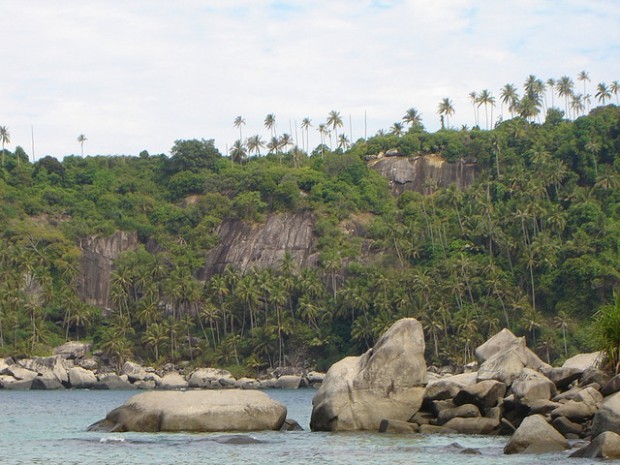 Image credit: Will B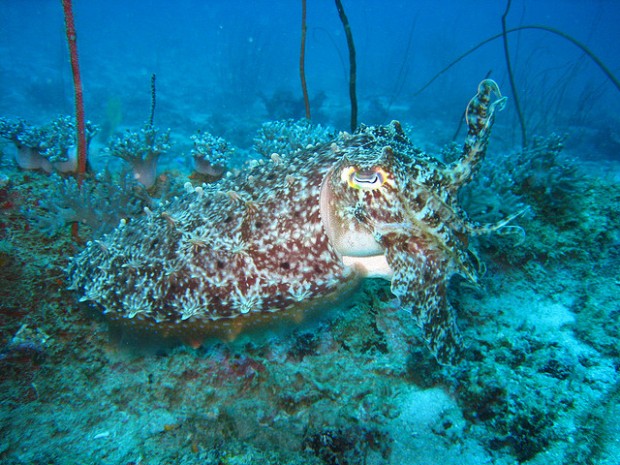 Image credit: Daniel Kwok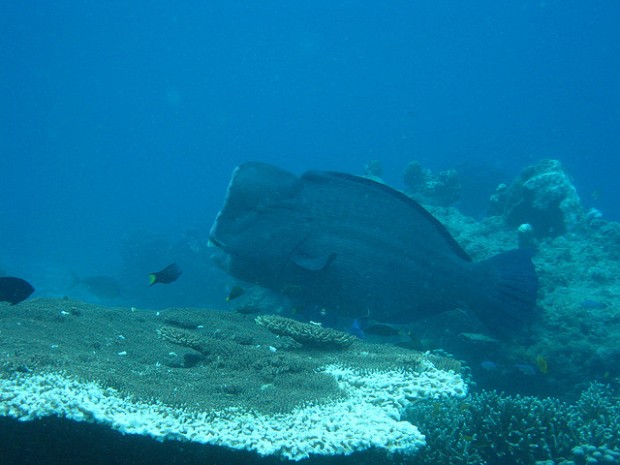 Image credit: Daniel Kwok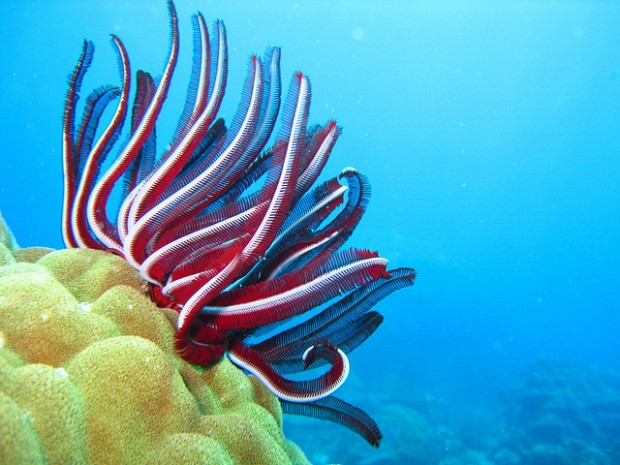 Image credit: Daniel Kwok
About four to six hours away from Mersing, Pulau Aur offers unbelievably clear waters. And thus, the diving sites on this island are spectacular! Marine life are in abundance and fascinating; we're talking about the manta-ray, whitetip sharks, cuttlefish, bumphead parrotfish, barracudas, among many others! Located next to the island is Pulau Dayang, offering a similar island experience with crystal clear waters, soft gold sand and incredible marine biodiversity. It's located four to five hours from Mersing, so be sure to drop by!
It is important, however, to take note of the weather conditions of the island, which are often affected by the monsoon winds blowing from the Straits of Malacca and the South China Sea. November to March sees heavy rainfall, making it difficult for boats to access the island and waters become dangerous to swim too. Between May and September, strong winds from the southeast monsoons find their way to the island as well.
7. Pulau Tioman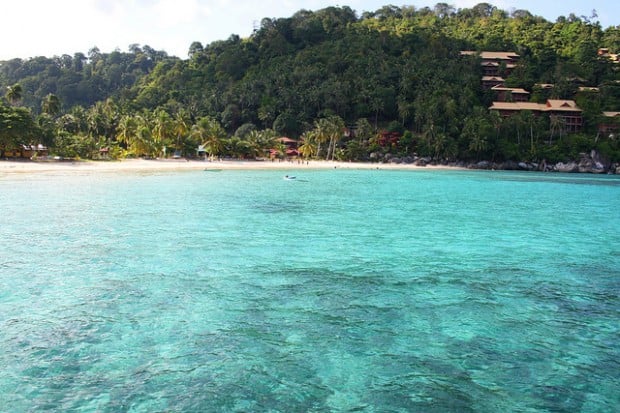 Image credit: Jorge Cancela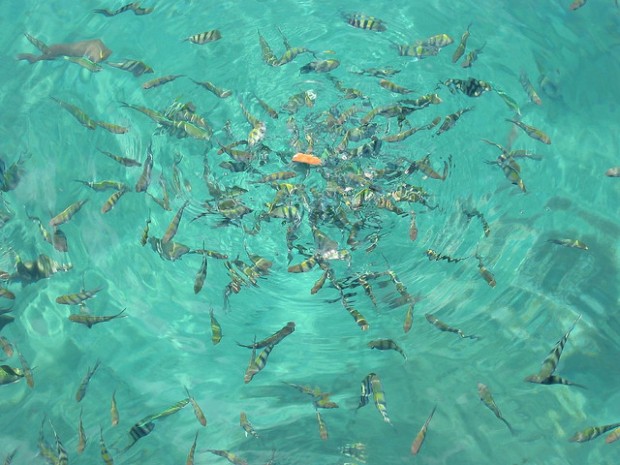 Image credit: Guo Qi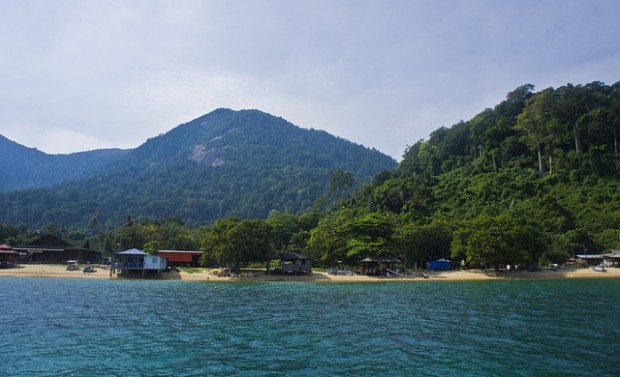 Image credit: alloys_dharambure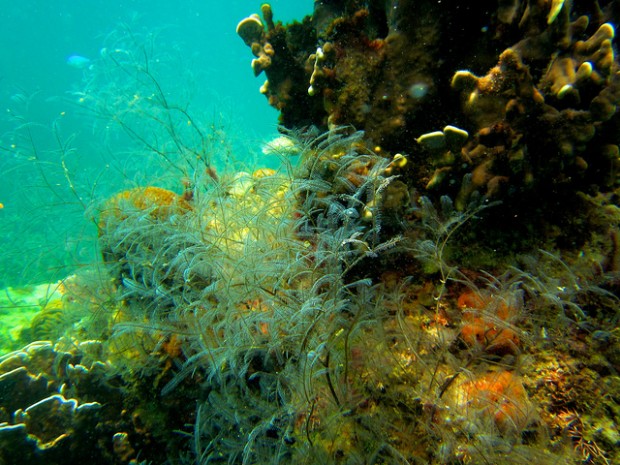 Image credit: Juska Wendland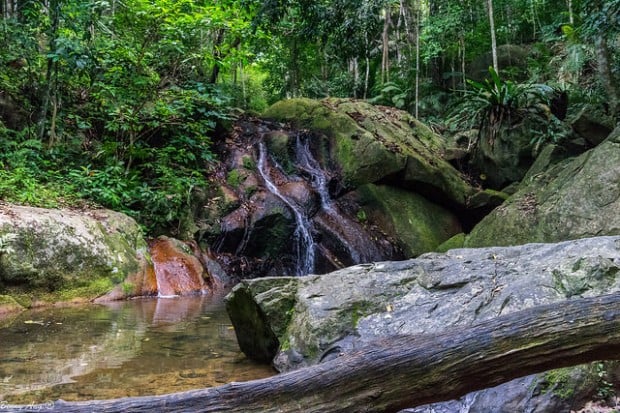 Image credit: Benny Ang
The biggest island of the archipelago, Pulau Tioman is a hot scuba diving spot with its numerous gorgeous coral reefs, pretty much the best place to start if you intend to earn a scuba-diving certification.
A panoramic view of the island is by itself awe-inspiring! From splendid rocky cliffs to a gigantic ocean of spellbinding blue, it is overwhelmingly picturesque. The island is indeed perfect for a slow holiday packed with swimming, sunbathing, lazing and not forgetting great food and company of the locals.
Pulau Tioman is also home to several attractions. Air Batang is a perfect village along the coast for backpackers, while Genting Village is a great alternative with its dark grey granite boulders lying above glistening soft sand and surrounded by lush rainforest hills. Juara lies on the eastern side of the island, a great place for surfing and trekking. About a two-hour ferry ride from Mersing, tourists will, however, be required to take another transit to their resorts.
Also read: 8 Obscure Islands in Malaysia for an Exotic Beach Vacation
These islands are beautiful in their own respective ways and differ in the eyes of tourists and locals. What do you think is the most gorgeous feature on an island?