Ask around for things to do in Tainan, and there's a high chance you'll get a befuddled look, or even a "huh, where's Tainan?" This southern city of Taiwan might lack the illustrious fame of its northern neighbours of Taipei, Jiufen and Shifen, but still exudes a rustic charm that makes a vacation to down south equally enjoyable! In fact, Tainan and the nearby city of Kaohsiung hide lovely locales that are guaranteed to make your stay a more immersive one.
Be it to unearth the hidden gems in Taiwan's south, or simply as an alternative itinerary for the long weekend getaway, here are eight things to do in Tainan and its surroundings:
1. Explore Anping District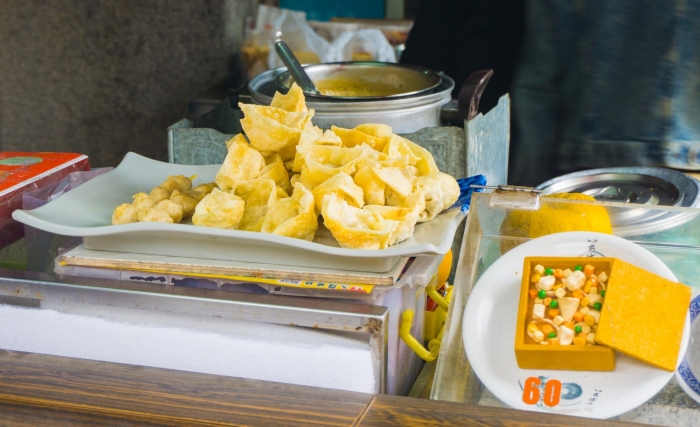 Taipei might be the beating heart of Taiwan, but Tainan is definitely the nation's soul. With its roots as a Dutch colony founded in 1624, this city houses numerous remnants of its vibrant past. To fully immerse yourself in the city's rich history, however, head over to Anping District, Tainan's historical core and the site of the original colonial town! You can peruse the traditional handicrafts and food sold along Anping Old Street, or discover ancient buildings made from bricks and pestle comprising of glutinous rice, oyster ashes and syrup.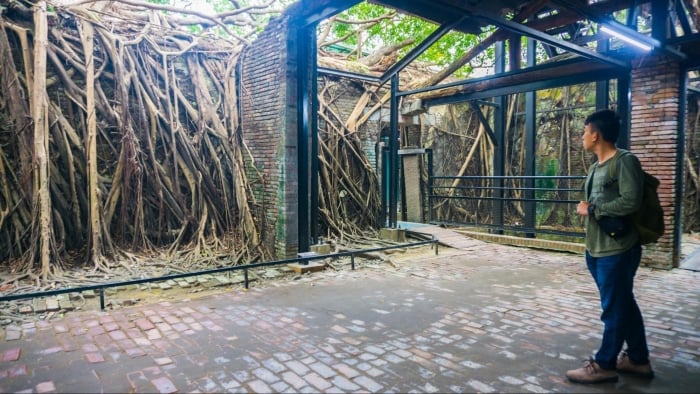 For those looking to bolster their repertoire of Instagram masterpieces, walk a little north to the renowned Anping Tree House. This former British warehouse was abandoned for approximately 70 years, allowing a massive banyan tree to grow over it. The warehouse's unique fusion of building and tree has attracted many visitors, and also provides an excellent location for gorgeous photos.
2. Feast at Dadong Night Market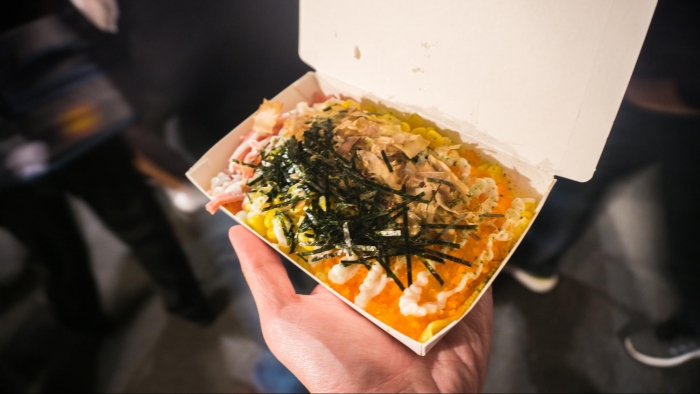 No visit to Taiwan is complete without raiding a night market and indulging in the mouthwatering array of street food available. Tick that off your vacation checklist with a jaunt to Dadong Night Market! Situated at Linsen Road in Tainan's East District, this market offers plenty of opportunities to gorge yourself on street cuisine. From the popular oyster omelette to the infamous stinky tofu, the market's food stalls are guaranteed to satisfy your supper cravings.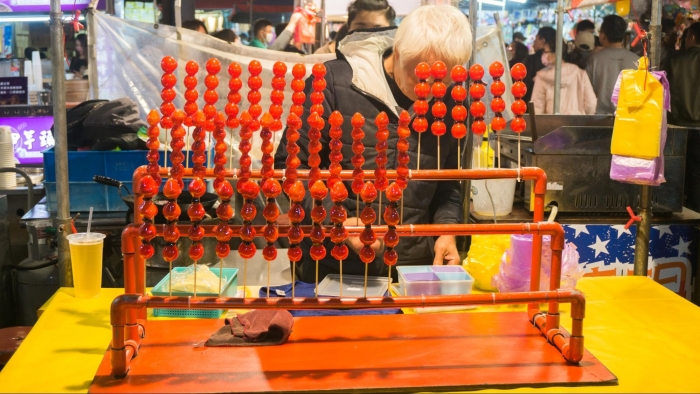 If you are looking for more than just food, check out the other sections of the market, where stalls sell goods such as electronics, accessories and clothing. You can also test your mettle at the market's game stalls! Similar to the fun fairs that we have back in Singapore, these game stalls offer a chance to win prizes, which can range from a gargantuan plush toy to mere stationary. As Dadong Night Market opens from 6pm to 12am, be prepared for an entire night of fun!
3. Visit Chi Mei Museum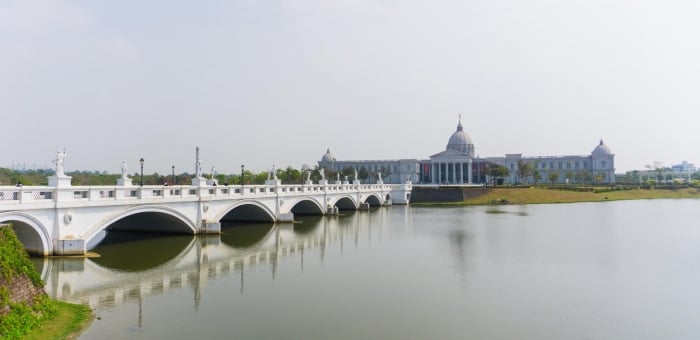 Add a touch of refinement to your vacation with a visit to the Chi Mei Museum! This museum houses one of the world's largest violin collections (over 1300 violins!) which it loans to musicians for special performances. The museum is also famous for its massive medieval weapons and taxidermy collections, with exhibits from all over the world. Other galleries include Western Art pieces ranging from 13th to 20th century, assembled artworks of the famous Auguste Rodin, a sculpture hall, and a walk-in automated orchestra. With its elegant interior and extensive exhibits, the Chi Mei Museum is sure to keep you occupied for hours.
The museum is open from Tuesday to Sunday, 9.30am to 5.30pm. The entrance fee to the museum is NT$200, but do book in advance if you are planning to travel in a large group.
4. Shop at Hayashi Department Store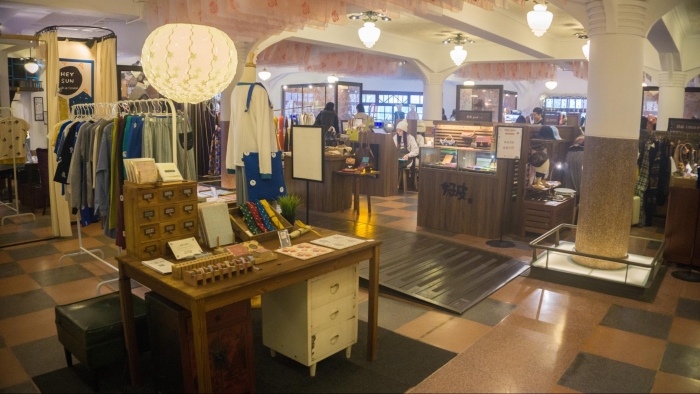 If there is one place in Tainan that you have to absolutely shop at, it'll be Hayashi Department Store. Known to the Tainan people as "The-Five-Stories-House", this department store which opened in 1932 is currently the oldest department store in Taiwan. The best part of the department store, however, is the unique cultural-theme merchandise that it offers! From local designer brands to Tainan-themed records, you can definitely find souvenirs for everyone back at home. If shopping gets tiring, take a break at the store's cafe on the fifth floor.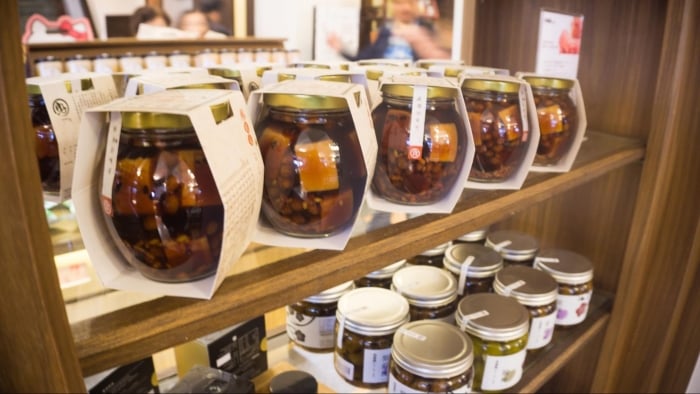 Hayashi Department Store still preserves elements of its history during the Japanese Colonial Era as exhibitions. Spot the original floor tiles on some levels, or visit the ruins of the rooftop Shinto Shrine. You can even get store memorabilia on the sixth floor! Hayashi Department Store opens everyday from 11am to 10pm.
5. Have brunch at Sun's Great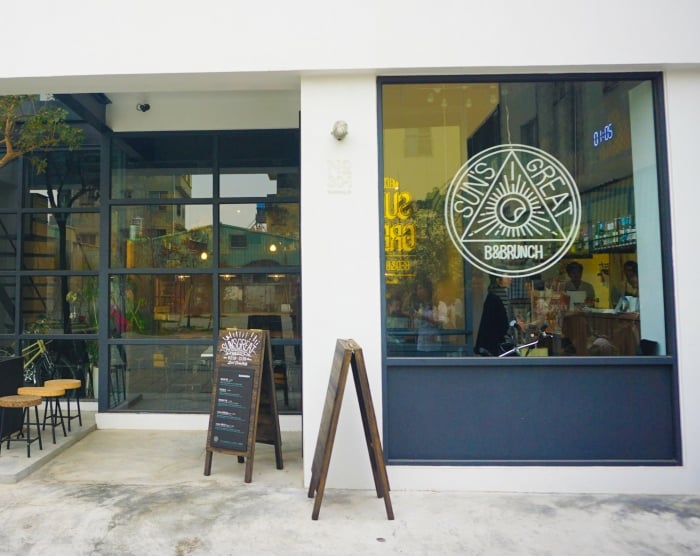 Looking for the ideal place for brunch? Check out Sun's Great in Tainan! Nestled next to Anping Old Street, this cosy cafe serves a sumptuous selection of sandwiches (affectionately named "Sunwiches") prepared with beef, pork or chicken. Each Sunwich is served with potato corn soup and a steaming cup of earl grey tea. The cafe is also decorated in a masterful combination of rustic and retro influences, providing a homely atmosphere fit for both a hearty meal with friends and a session of quiet contemplation. Sun's Great opens daily from 9.30am to 2.30pm.
6. Tour Fo Guang Shan Buddha Museum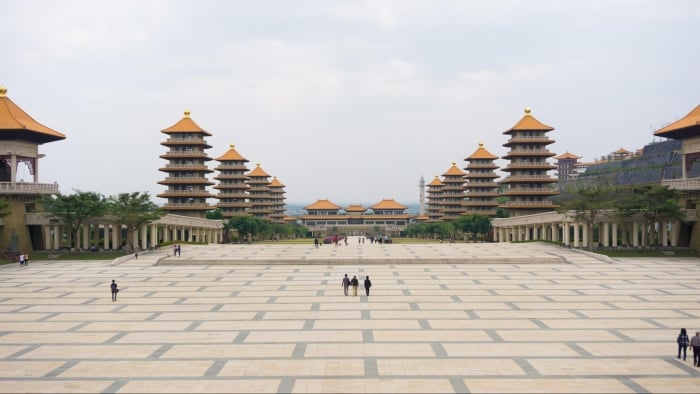 For those who desire to see impressive architecture, or want to know more about Buddhism, head towards the Fo Guang Shan Buddha Museum! Located at Dashu District in Kaohsiung City, this Mahayana Buddhist cultural and religious museum also houses one of the tooth relics of Sakyamuni Buddha, making it a popular pilgrimage site for Buddhists all over the world. The museum is immensely huge, comprising an entrance hall, eight towering pagodas, two pavilions and a main hall with a colossal golden statue of Buddha on top. You can explore the sprawling grounds and enter any of the pagodas, or visit the eight exhibitions in the main hall. With such an extensive repository of Buddhist teachings at your fingertips, you will surely learn at least a thing or two about Buddhism by the end of your visit!
The Fo Guang Shan Buddha Museum is open from 9am to 7pm on weekdays, and 9am to 8pm on weekends. Entry to the museum is free.
7. Stroll down Xinmei Street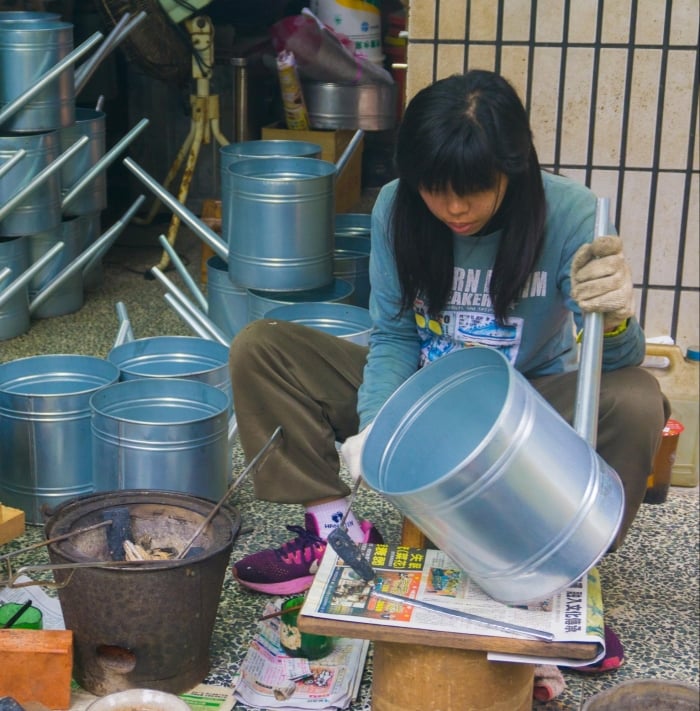 Some cities have their history captured in a single street. Tainan falls under this category, with its Xinmei Street serving as the snapshot to the city's cultural narrative. Spare an afternoon to walk down this street, and discover representatives of Taiwan's traditional industries, such as aluminium can-making and tatami-making. You can also find toy shops that have been around for 60 years, and the oldest temple in Tainan dedicated to the Chinese sea goddess Mazu.
Interestingly, hipster cafes are starting to appear in Xinmei Street, giving a modern touch to this traditional street. This juxtaposition of old and new establishments makes exploring the street even more enjoyable – you can take a break anytime during your cultural expedition!
8. Enjoy the view at Dashu Old Railway Sky Bridge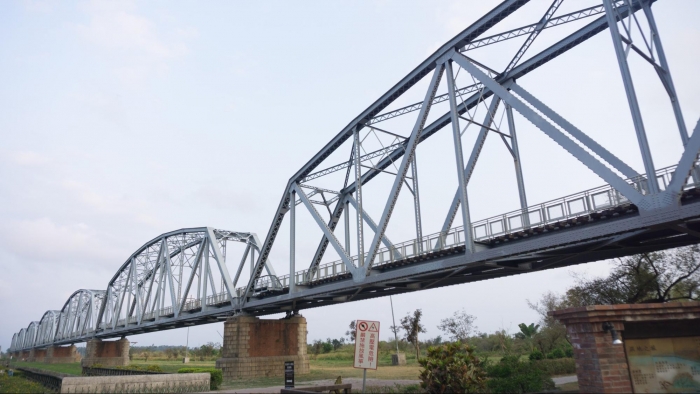 If you are seeking a getaway from the city scene, or desiring to find a scenic spot, Dashu Old Railway Sky Bridge is the place for you. Built in 1913 by the Japanese, this 1526m-long railbridge has survived the tumultuous devastation of World War II, and remains largely intact till today. With modern-day trains running on electricity, the bridge has been deemed unsuitable for use (due to its steel structure) and is now part of a  larger ecological park. The bridge itself offers a lovely view of the Gaoping river and its surrounding wetlands, which is a far cry from the hectic urban landscape.
From opulent museums to quaint streets, there's certainly more places to go in Taiwan than just Taipei! Pay a visit to Taiwan's south, and you'll find that things here can be as equally entertaining as the usual tourist haunts up north.
---
This trip was made possible by Scoot, who flew me in one of their new Boeing 787 Dreamliners. For added comfort when flying to Tainan, check out Scoot's various seat options, such as the quiet ScootinSilence zone, or its ScootBiz class.