The Bolaven Plateau is one of the most beautiful places in southern Laos. You can find different naturally gorgeous things grouped together to create a fabulously enticing scene. Locals live in peace with different ethnic groups, proud of what nature has given them. Large hills, tall trees, forests, cliffs, and ancient volcanoes, plus different local dishes make the Bolaven Plateau one of the best destinations in Laos for nature lovers.
Here are some of the many things you can do in the Bolaven Plateau:
1. Visit lush tea and coffee plantations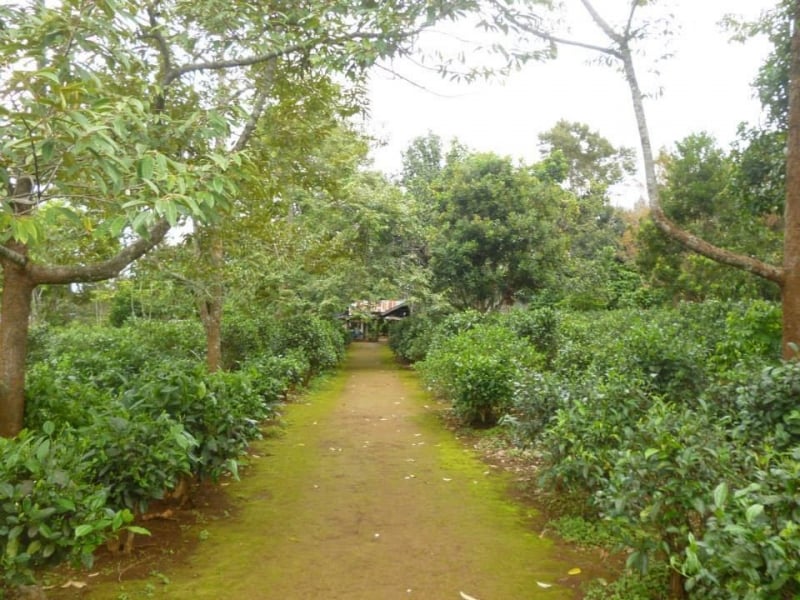 The Bolaven Plateau has farms of tea and coffee, with most managed by locals. The farms are open to visitors as a means of making their businesses more successful and making a greater sales profit. Visitors can walk around the farms and discover the verdant tea and coffee plantations as well as taste a cup of local tea or coffee. There's even the opportunity to taste one of the most expensive coffees in the world, Luwak, which is processed with the "help" of the civet cat.
2. Be wowed by the twin cascades of Tat Fan Waterfall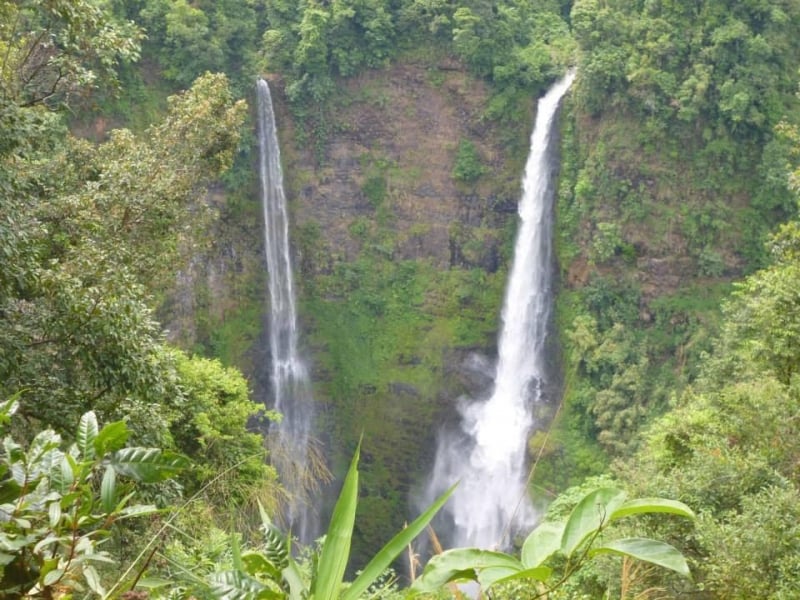 Tat Fan is one of the most beautiful waterfalls in Laos. It is a popular destination for both foreign and local tourists. The waterfall has a double cascade of water at a height of between 100 and 120 metres.  You can only enjoy the views from the Tat Fan Resort as it is impossible to walk down the steep cliffs that surround the natural pool at the bottom.  Enjoy picturesque views while birds sing from the green plants and lush trees.   
3. Admire the magnificent Tat Yuang Waterfall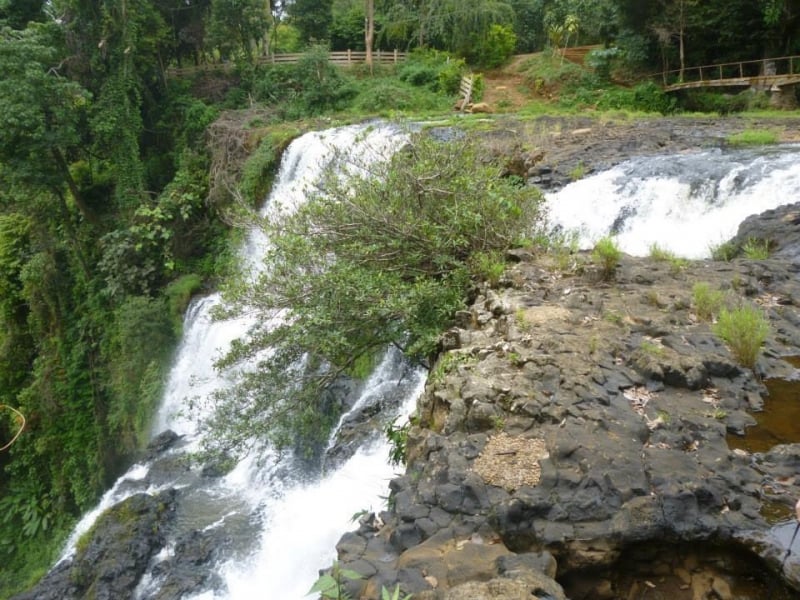 Tat Yuang Waterfall is another beautiful natural place that attracts foreign and local tourists who want to escape the hustle and bustle of the towns and cities. Visitors can swim in the natural pool below the waterfall – a perfect way to cool down on a sunny day. There is also a nearby hiking trail for those who are fond of walking.
4. Visit other waterfalls across the plateau
Other attractive waterfalls of the Bolaven Plateau include the nearby triple beauties of Tat Lo, Tat Hang, and Tat Soung. Some walking is needed to get to the falls, but the effort is more than worthwhile. You can reward yourself with a refreshing swim at Tat Lo too. Tad Champee, although small, is another wonderful waterfall that has a large area for swimming and rafting. Tad E-Tu has restaurants and a large viewing area, and the gorgeous homestay of Tayicseua has an impressive 15 waterfalls on its land! Do note that you'll have to do a fair amount of walking and climbing to see most of them.  Don't miss the largest waterfall of the plateau either: Tat Katamtok.
5. Shop in local markets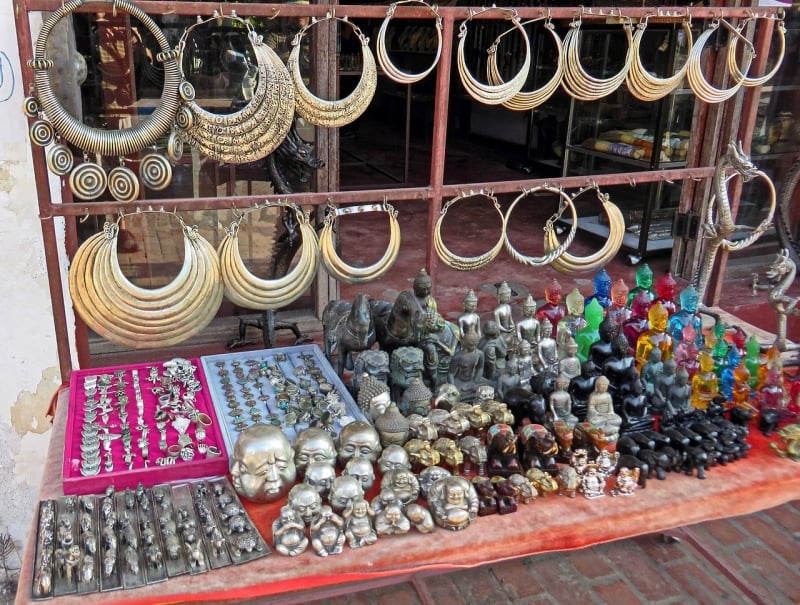 There are many local markets sprinkled around the Bolaven Plateau, places where locals go to buy and sell an assortment of products, and where tourists can pick up authentic local souvenirs. From fresh produce to handicrafts and clothing, the markets are full of character.
6. Explore traditional ethnic villages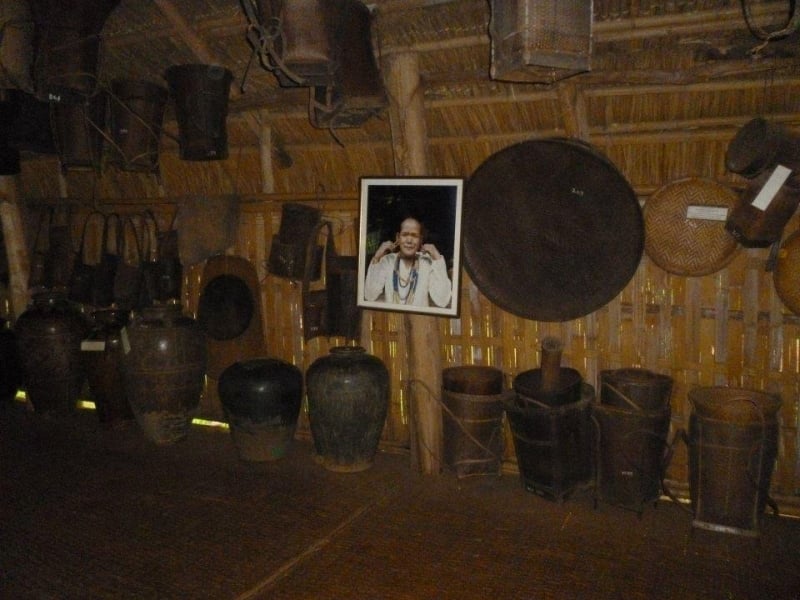 The Bolaven Plateau's population is known for its hospitality to visitors; people have no problem sharing their traditions and their ways of life with others. For visitors who are interested in discovering more about different cultures, the various ethnic villages are perfect stops on your tour of the area.
7. Hike in beautiful surroundings
Laos continues to suffer from the remnants of war, with mines still a big risk in some areas. The Bolaven Plateau offers many excellent opportunities for hiking in scenic surroundings but, as with everywhere in Laos, it is imperative that hikers stick to clearly marked paths. Alternatively, there are many companies that offer guide-led hiking trips. You can enjoy the atmosphere, nature, picturesque views, and the green outlook while in the expert hands of a local who knows the area well.
8. Take a day trip to Wat Phu (or Vat Phu)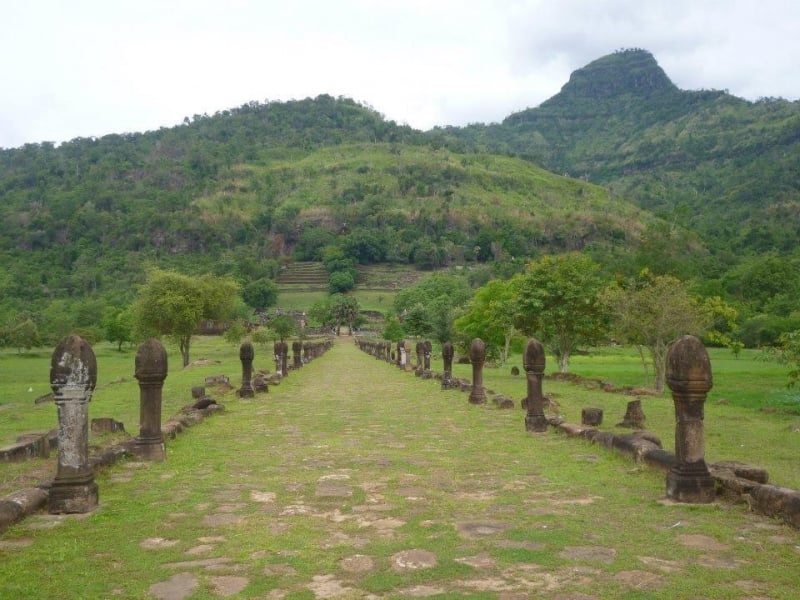 Many old empires left their legacy in lands that are now foreign. The temple of Wat Phu (also spelt as Vat Phu), founded by the Khmer Empire, is an indication of the widespread influence in the region by the Khmer in the past. This temple, situated on the border between Laos and Cambodia, is today a listed UNESCO World Heritage Site. Pre-dating the famous Angkor Wat, the temple offers a fascinating window into the past. Take time to explore the evocative ruins and admire the surrounding scenery.
9. Explore the region by motorbike
Although this is not something that I personally did, many travellers have a great time independently exploring the Bolaven Plateau by rented scooter. Several local towns offer rentals for reasonable prices and there are well-travelled roads between many major places of interest. Having your own transport makes it easier to access places that would otherwise be difficult to get to without joining a tour. If you're an experienced and confident rider, renting a scooter and spending a few days riding around the plateau could be a memorable experience. Don't forget to always wear a helmet and suitable clothing and never ride without having the necessary insurance.  
The Bolaven Plateau is a terrific destination in Laos for fans of nature and wildlife. Don't miss it when exploring the southern part of the nation.