I love theme parks or amusement parks. There's always this feeling of being in another world, another dimension. True enough, my best travel experiences have been in theme parks. Screaming my head off the falling abyss in Ocean Park Hong Kong and drinking the famous movie inspired ButterBeer while walking through an authentic Hogsmeade in Universal Studios Osaka are just some of the theme park experiences I have fallen in love with. And these are moments you don't easily forget!
So here, let me share to you 15 bucket list-worthy theme parks in Asia that are guaranteed to give you exciting experiences you will remember for a lifetime.
1. Ocean Park (Hong Kong)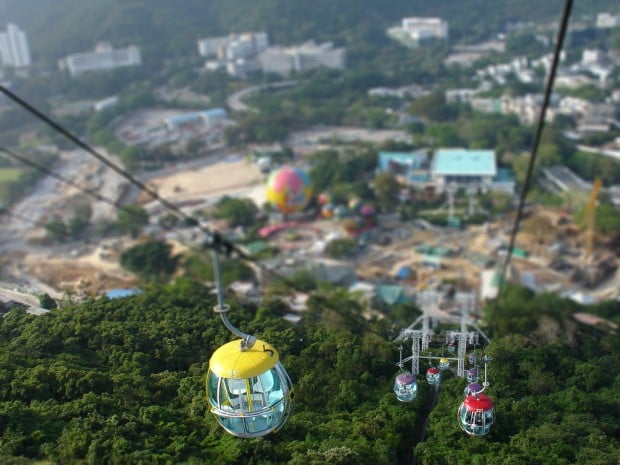 Image credit: Christina Chan
Raging rivers, Panda adventures, 20 floor free fall drop, and Cable Car rides are just some of the best attractions in Ocean Park Hong Kong. This park is an all-in-one marine-life and animal themed amusement park that features thrilling exhibits, rides, and shows. It showcases themes such as Adventures in Australia, Shark Mystique, Polar Adventure, Old Hong Kong, Thrilling Mountain, Rainforest, Aqua City, and Amazing Asian Animals.
2. Universal Studios (Osaka, Japan)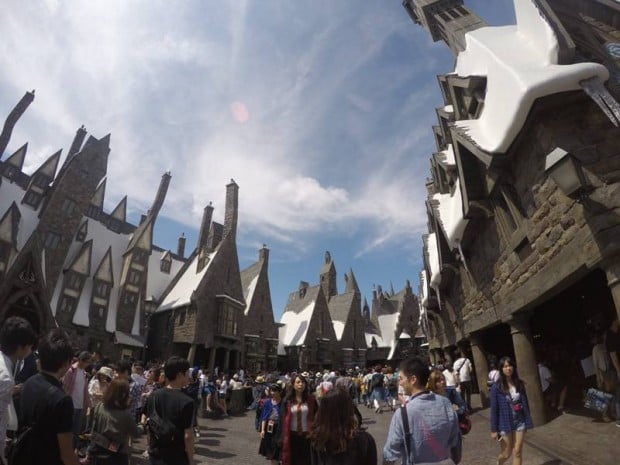 Image credit: Inspiring Grateful Travels
USJ or Universal Studios Japan is the first theme park to showcase the Wizarding World of Harry Potter in Asia. Asians can now enjoy the thrills of being in the world of Hogwarts. They can drink ButterBeer, dress up as wizards or witches, eat at Three Broomsticks, ride the Forbidden Journey, and many more. This attraction is truly a dream come true for any Harry Potter fan. As the attraction is relatively new, queues are very long.
But don't fret! USJ has more to offer. You can experience being a hero in The Amazing Spiderman, be an astronaut in Space Fantasy land, travel through time in Back to the Future, ride a river in Jurassic Park, and many more. Terminator, Waterworld, Backdraft, Universal Monsters Live, Shrek 4-D Adventure, and Sesame Street are also just some of the shows to watch out for. And just an FYI, most of the shows are in JAPANESE.
Sceneries like a dock in Jaws world and buildings in New York are some of my favourites because they will make you feel that you're actually there! These attractions really made me grateful and made USJ one of the best travel experiences I've ever had.
3. DisneySea (Tokyo, Japan)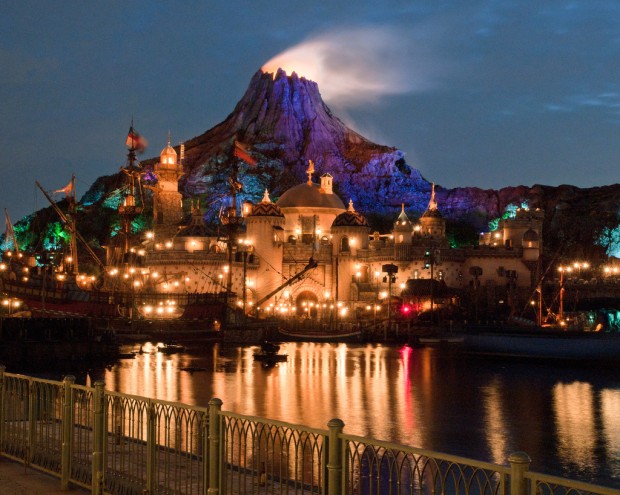 Image credit: Peter Lee
Tokyo DisneySea is the only one of its kind. Deviating from the usual Disneyland Parks, Disneysea explores themes of nautical adventures and sea creatures, characters, myths and legends. It showcases ports such as Mediterranean Harbor, Mysterious Island, Mermaid Lagoon, Arabian Coast, Lost River Delta, Port Discovery, and American Waterfront. Some of its famous attractions are Toy Story Mania and Journey to the Center of the Earth. Be sure to get there early to get FastPasses for popular attractions to reduce waiting time.
4. Legoland (Johor Bahru, Malaysia)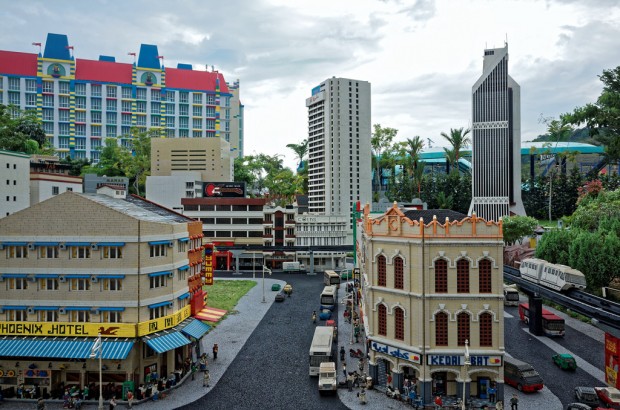 Image credit: Blue_Quartz
EVERYTHING is truly AWESOME at Legoland Malaysia. This park features authentic Lego interpretations of famous landmarks such as the Petronas Towers, Singapore Flyer, Angkor Wat, Taj Mahal, and China's Forbidden City. Credited to be an Interactive Theme Park, it has Lego interactive games and building suitable for all ages. From rides to shows to water parks, Legoland offers a lot of engaging activities for everyone.
5. Universal Studios Singapore (Singapore)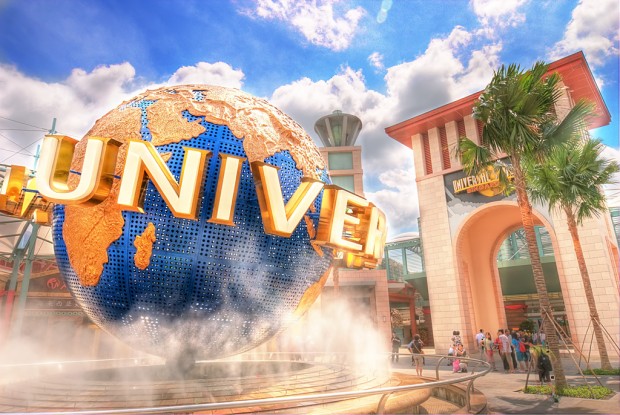 Image credit: Nic
Universal Studios Singapore (USS) is the most famous attraction in Sentosa Park. USS much like its counterpart in Japan (USJ) almost has the same attractions. USS features New York, Hollywood, and The Lost World. Tourists from other countries will be much comfortable here than USJ as shows and attractions use the English language. Catch the Monster Rock Live show here and be amazed by great talent!
FYI, the Sentosa Park has beaches, a resort, fort, hotels, golf courses, a water park, lookouts, trick eye museums, and many more. So once you're done at the USS theme park, there are more to explore in this island park.
6. Everland Theme Park (Gyeonggi-do, South Korea)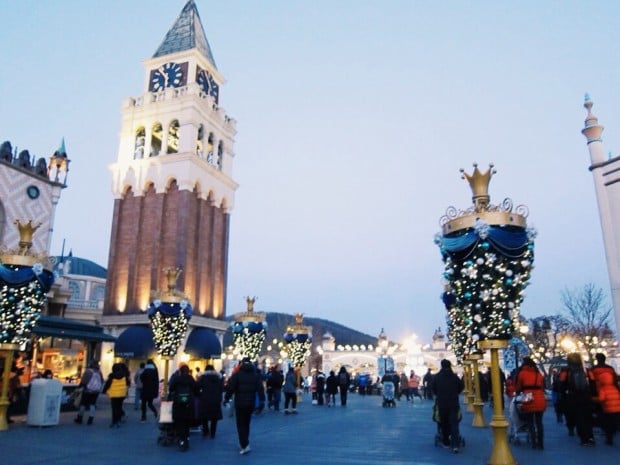 Image credit: .angels.
Everland theme park is just one of the attractions in the Everland Resort along with the Carribean Bay, Everland Speedway, Snow Sled, and the Glen Ross Golf Club. This park features over 40 adventure filled rides and attractions. You can find themed lands such as the Global Fair, Zootopia, which features the popular Safari World and Lost Valley, European Adventure, Magic Land, and American Adventure.
Don't forget to take a picture at the Four Seasons Garden of Everland and have your breath taken away by beautiful designs fit for every season!
Also read: Top 10 Amusement and Theme Parks in Korea
7. Wonderla (Bangalore & Kochi, India)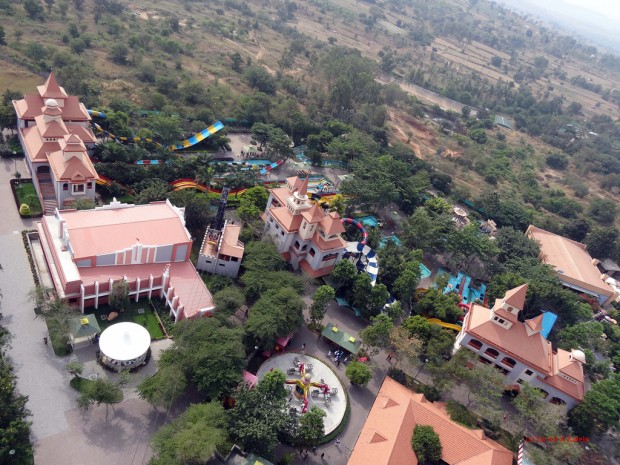 Image credit: Girish Kalele
Wonderla is known for its 2 amusements parks (Bangalore and Kochi) and resort (Wonderla). Both amusements parks thrill its guests with dry, water, high-thrill, and kids rides.  You can find the best 4D movie attractions, wave pools, wonder splashes, glides, pendulums, gliders, and many more at these parks. Don't miss one the of the most popular attraction, the Dungeon Ride!
8. Window of the World (Shenzhen, China)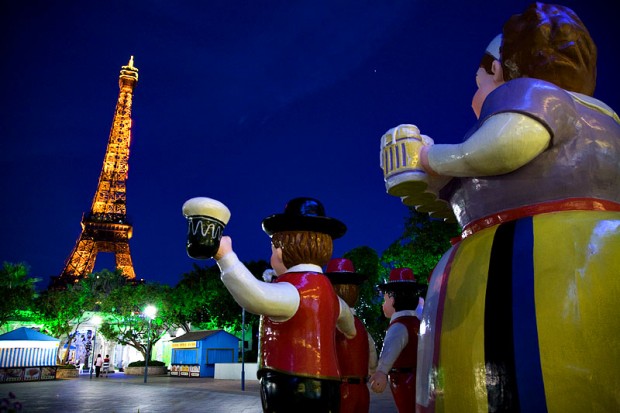 Image credit: Szymon Kochański
Did you know that the best and most popular attractions in the world can be found in one place? YES, this place exists! The Window of the World theme park reproduced around 130 popular tourist attractions around the world. You can see the best of Paris, Italy, Japan, Cambodia, and many more countries all in one place. You can find the Eiffel Tower, Sydney Opera House, The Leaning Tower, The Pyramids of Giza, and many more all together. These replicas will leave you in awe and wonder. In one day, you can visit the best of the world in this amazing theme park.
9. Eco Park (Baguio, Philippines)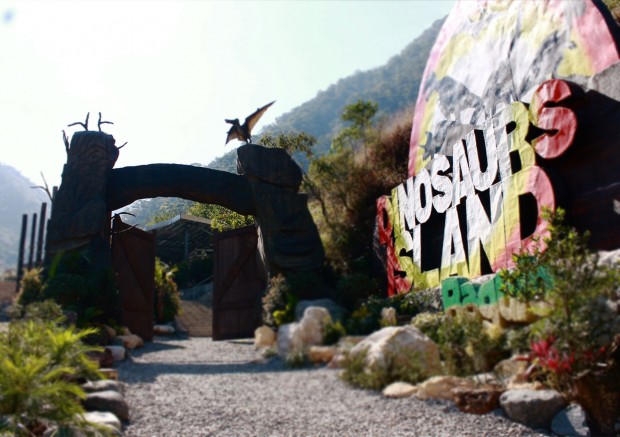 Image credit: Baguio Eco Park
Do you want to travel back in time? Back to a thousand years during the Biblical times? Or back to a million years to the dinosaur age? Well, you can relive these significant periods of time in the summer capital of the Philippines, Baguio. The Baguio Eco Park features two themed lands mainly Dinosaurs Island and Holy Land. Relive the past with animatronic dinosaurs and Bible story depictions. Thrill yourselves in the land before time and find purpose in religious stations in this park! Enjoy these activities while basking in the beautiful sceneries and chilly weather that Baguio has to offer.
10. Suoi Tien Theme Park (Ho Chi Minh, Vietnam)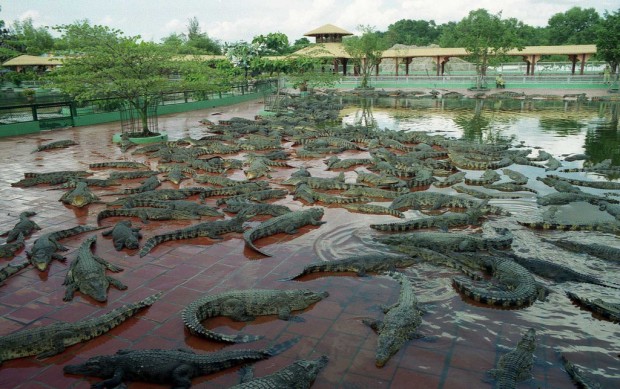 Image credit: Mike Fernwood
Engaging its guests with Vietnam's history and legends, Suoi Tien will certainly appeal to the culturally interested person. Its popular attractions are the Crocodile Kingdom housing over 1,500 crocodiles and the Tien Dong man made beach, which features a waterfall with a giant face of an emperor. The park showcases thrilling rides, a kingdom for children, attractive games, dragon sculptures, gardens, and a zoo.
11. Ancol Dreamland (Jakarta, Indonesia)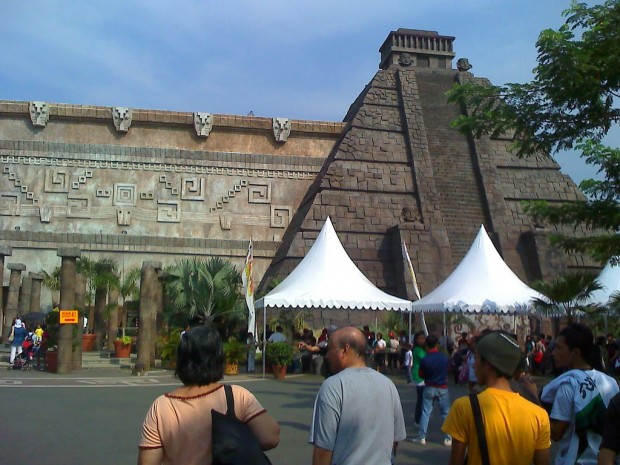 Image credit: Chicken Little
This park is definitely a dreamland as it has a lot to offer — jungles, aquariums, a water park, an amusement park, a marina, beaches, concerts, hotels, art centres, convention hall, restaurants, bars, and many more. Popular attractions are Atlantis Water Park, Fantasy World Hysteria, Sea World, and Carnival Beach. You will surely have a variety of activities to choose from at Jakarta's largest and most popular recreation park.
12. Siam Park City (Bangkok, Thailand)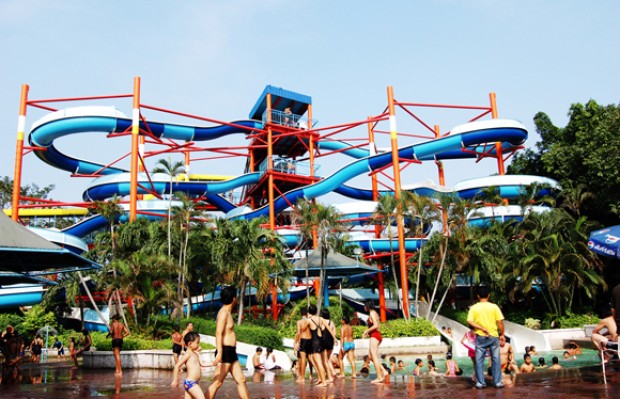 Image credit: Siam Park City
A rollercoaster that goes 80kph and a ride that drops you from 75m above the ground are just some of the thrilling rides Siam Park City has to offer. Siam Park is divided into a water park, an amusement park, and a theme park. Deviate yourself from the tourist-y temple attractions and visit this park city in Thailand.
Also read: 5 Must-Visit Theme and Water Parks Near Bangkok
13. Happy Valley (Beijing, China)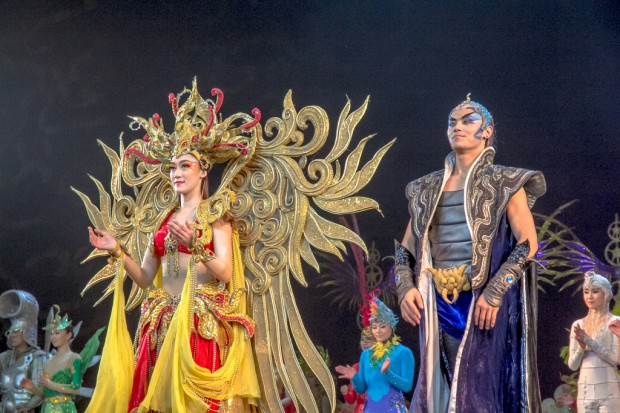 Image credit: IQRemix
Happy Valley's themed lands include Fiord Forest, Lost Maya, Atlantis, Shangri-La, Aegean Harbor, and Ant Kingdom. Don't forget to experience the most watched show – The Golden Mask Dynasty, an epic drama that features more than 200 performers dazzling its audience with a story of war and romance through acrobatic performances, historically defined costumes, music, lights, and dancing.
14. Leofoo Village Theme Park (Hsinchu Country, Taiwan)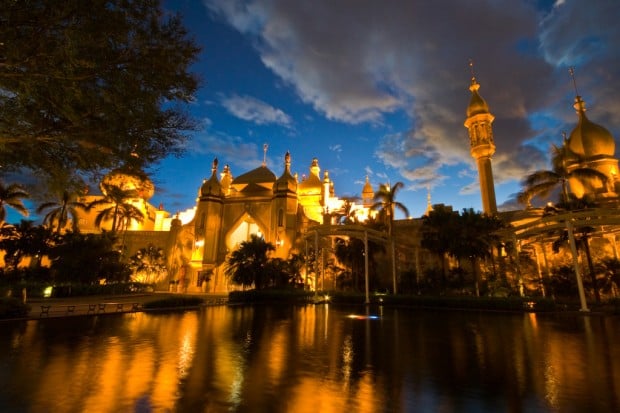 Image credit: Shenghung Lin
Leofoo Village is an all-in-one amusement park and safari. Its themed areas include the Arabian Kingdom, African Safari, South Pacific, and Wild West. Get ready to be thrilled by tower drops, inverted coasters, river rapids, and twist-turn coasters. Feel like Indiana Jones and explore the safari with numerous animal attractions. Visit this fantasy world in Taiwan and have the time of your life!
15. Lotte World (Seoul, South Korea)
Image credit: Jirka Matousek
Adventure, said to be the world's largest indoor theme park, is just ½ of what Lotte World can offer. The other ½ is Magic Island, an outdoor amusement park. Seeing this attraction, you wouldn't even know where to begin! From entertainment and shopping complexes to unique themed lands, interactive games and shows, you will definitely be overwhelmed when you step into this popular chocolate branded world.
Also read: 13 Most Extreme Water Park Rides in the World
As an adult, some days tend to get routinary and places like these give me a breather from those days. I always feel grateful entering wonders like these because I feel like I enter to and from another world. The thrill of it, the amazing experience of worlds, attractions and rides, coming to life in my reality makes one of the best feelings and memories that are irreplaceable. Always be grateful for travel experiences that ignite awe. Awe keeps you on your feet and makes you live life to the fullest.
What parks are included in your theme park bucket list?