The mishmash of futuristic technology and gastronomic delights makes metropolitan Tokyo a perennial favourite amongst travellers from all over the world. More so for those who love snapping great photos. Regardless of whether you're an amateur or professional photographer, we're here to help you find the city's best photo spots to spruce up your perfectly curated Instagram feeds! Get your cameras ready as we take you through some exceptionally picturesque locations.
1. Golden Gai
An architectural phenomenon nestled in the heart of a bustling district, Golden Gai is a network of six narrow alleyways that retains a fragment of Tokyo's past. It contains over 200 bars that can only sit three to four people at any time. Don't miss your chance to snap some photos with the proprietors' illuminated neon street signs and nostalgic banners. Dwarfed by the many spectacular skyscrapers looming above, this hipster-esque Showa era establishment's glitz and old school glamour will make your Instagram post a retrolicious one.
2. Tokyu Plaza Omotesando Harajuku
Travel on this extended escalator beneath the kaleidoscopic fortress that surrounds the entrance of Tokyu Plaza Omotesando Harajuku. Better yet, snap a dizzyingly fascinating photo with it if you can! You'll probably require multiple attempts to get your perfect Instagram-worthy shot, especially since you'll be doing so on a moving escalator. Wait no more and start traversing Tokyo's photo haunts!
3. Metropolitan Area Outer Underground Discharge Channel
Located slightly away from Tokyo's city centre, the Metropolitan Area Outer Underground Discharge Channel is one remarkably peculiar attraction you would not want to miss. This colossal structure is basically the largest underground flood water diversion facility in the world. Meant to protect Japan's megalopolis from the threat of flooding, this eerily Herculean architectural effort still keeps up with the Japanese norm of constructing aesthetically pleasing infrastructures – even when underground. You might need a bigger camera for this massive, almost dystopian looking landscape.
4. Gotokuji Temple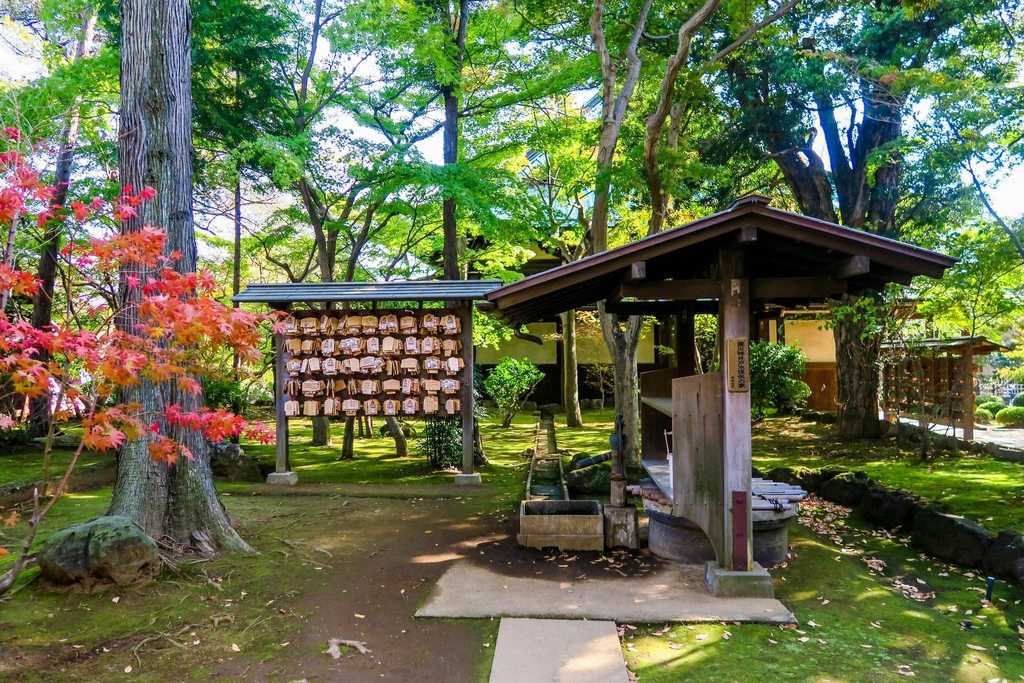 Lined with dozens of maneki-neko figurines, the Gotokuji Temple is a must-see for those looking to snap a peculiar shot. Whilst having a few dozen cat eyes staring at you might make you creepily uncomfortable, these cats are symbolically meant to usher in good luck. Nevertheless, get a selfie with these feline ornaments! With that many figurines around, you're sure to get some additional luck when it comes to your Instagram likes.
P.S. Sneak in a cat emoji in your caption and you might find yourself earning additional likes!
5. Asakusa
The Asakusa district is sprawling with plenty of picturesque gems just waiting to be uncovered! The crimson red Sensō-ji Temple is a perfect photo spot for Japanese aficionados raring to see this spectacular attraction in the day. But before we proceed you might want to book your tour to Tokyo in advance lest you get lost in the excitement!
Wait for sunset and stroll down the entrance of Sensō-ji Temple to be rewarded with a breathtaking view of Nakamise Street. The eclectic vibrancy of colours on show makes for a splendid photo opportunity for your Instagram feed. With lights on display to illuminate this spiritual enclave, the stage is more than set for your photo! Coupled with food and boutiques lining the street, Japanese enthusiasts, eat your hearts out.
6. Nezu Shrine
Similar to the Fushimi Inari Shrine situated a couple of hours away in Kyoto, the Nezu Shrine in Tokyo is for those who want the same backdrop without having to traverse kilometres for it! Littered with seemingly endless rows of vermillion gates, the Nezu Shrine makes for a stunning shot when taken from the right angle.
Coupled with lush greenery all around and blooming flowers in varying shades of pink, this wondrous sight is definitely pleasing to the eyes and to your Instagram followers.
7. Shibuya Crossing
Yeah yeah, we know. The Shibuya Crossing isn't exactly a secret photo spot in Tokyo but who could ever leave out this marvellous attraction in itself? The best place to snap your iconic Tokyo photo? Right smack in the centre of the Shibuya scramble crossing. No visit to Tokyo is complete without stepping foot on this human spectacle where vehicles come to a standstill for pedestrians to inundate the entire street. Oh, and if you manage to capture that lens flare in your shot, it's a huge bonus. Trust me, you'll be thanking us when you hit your highest number of likes on Instagram with this photo.
With not only gastronomical offerings and trendy fashion, but also magnificent photo opportunities, it's time to place Japan at the top of your bucket list! The best part? JTB has plenty of packages on offer for you to kickstart your Tokyo escapade. Forget the typical bamboo forests and customary photo with Mount Fuji in the backdrop, start snapping some unorthodox portraits and unconventional landmarks instead!