Let me warn you from the start: if you're on a diet, you should probably postpone your trip to Taiwan because I promise that you can say goodbye to all your sweaty efforts over the past few months…
Now that you've been warned, let's talk about food in Taiwan. More specifically, the snacks! Don't get me wrong, we love our beef noodle soup and braised pork rice, but snacks are just as important and can easily be found on the streets 24 hours a day. Whether it's after a long day in the office, an exhausting workout or just a sugar craving, here are a few street snacks that Taiwanese people like me love to eat.
1. Boba nai cha (bubble tea)
Originating from Taiwan, bubble tea is without a doubt our number one favourite "snack". Believe me when I say it's not just any drink, it's basically a lifestyle in Taiwan! From little kids to office workers, everyone walks around with one at any time of the day. The combination of chewy tapioca pearls and flavourful milk tea tastes like heaven and it's even customizable: you can add different toppings and adjust the sugar level as you like.  
You will find yourself overwhelmed by the huge array of stores and franchises here, but these are the best ones: Chun Shui Tang for the most original taste, Tea Patea for freshly-brewed tea selections, and Milkshop for the best chewy bobas (tapioca balls in Chinese).
2. Bao bing (shaved ice)
This is hands down the best dessert for a Taiwanese-style summer day (meaning hot and humid at about 35°C). It's served piled high with toppings of your choice. A classic bao bing comes with taro balls, sweet beans, grass jelly and condensed milk, but it's also very common to add fruits such as mangos and strawberries.
3. Dou hua (tofu pudding)
This is quite similar to shaved ice, but instead of ice it's served with dou hua, a few thin layers of soft tofu in a sweet syrup soup. The classic version comes with just small tapioca balls and we eat it with ice in summer, warm in winter.
4. Hua sheng juan bing qi lin (peanut ice cream wrap)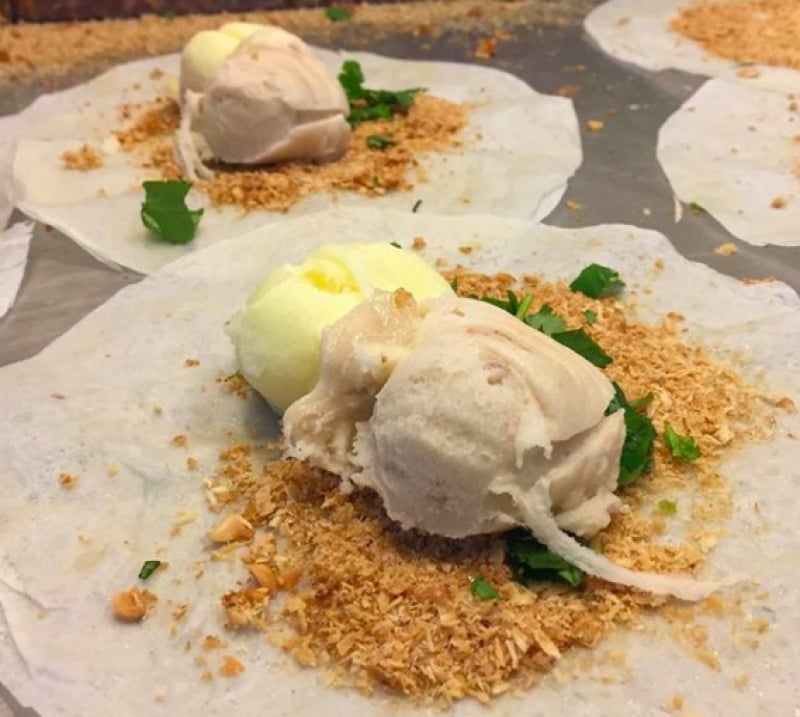 Yup, it's an ice cream burrito wrapped together with peanut candy shavings. There's also a traditional savoury version with pork, cabbage and peanuts but locals love this the most. The ice-cream flavours are usually taro, pineapple and peanut, sometimes topped off with a bit of cilantro (as weird as it sounds, it adds that extra bit of flavour to it).
5. Di gua qiu (sweet potato puffs)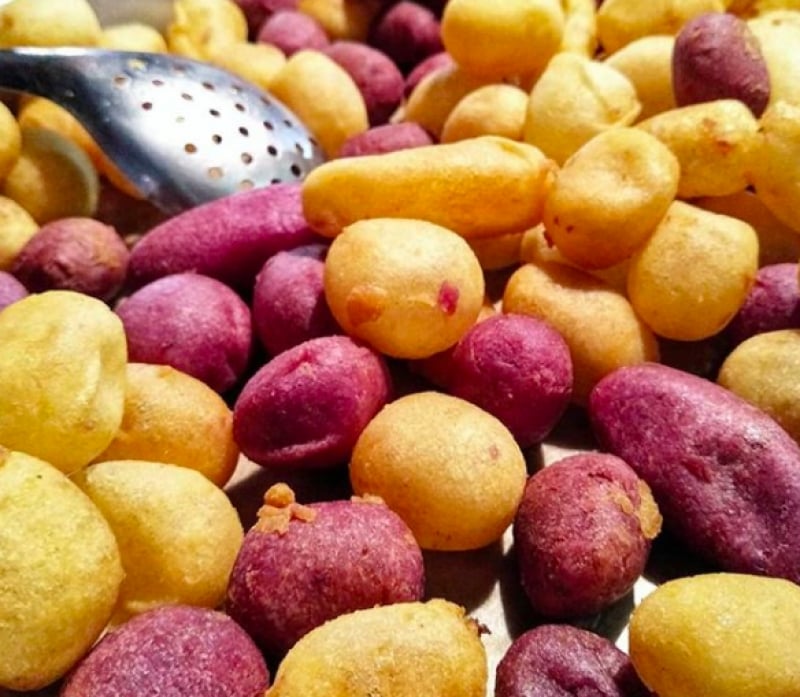 Made from either sweet potato or taro, these deep-fried chewy balls can be found at any night market in Taiwan! We like to buy a whole bag and chew on them while walking around and looking for the next food stall to attack.
6. Che lun bing (wheel cakes)
Originally from Japan (they call it Imagawayaki) but extremely popular in Taiwan, this is a sweet treat that you can find along a row of street vendors. Besides the typical red beans filling, there are also flavours with vanilla, sesame or taro.
7. Cut fruits
Taiwan isn't known as just the kingdom of street food, it's also a fruit paradise thanks to our subtropical climate. We have so many different kinds of fruits that you might not have had the chance to taste: guava, lychee, mango, papaya, starfruit, persimmon, sugar apple, dragon fruit…
To buy fresh fruits, go to any traditional market or night market and you will see vendors selling pre-cut fruits for around US$2 per small bag. If you prefer slurping fruit juices, there are plenty of juice shops on the streets that use only freshly-bought fruits.  
8. Ai yu jelly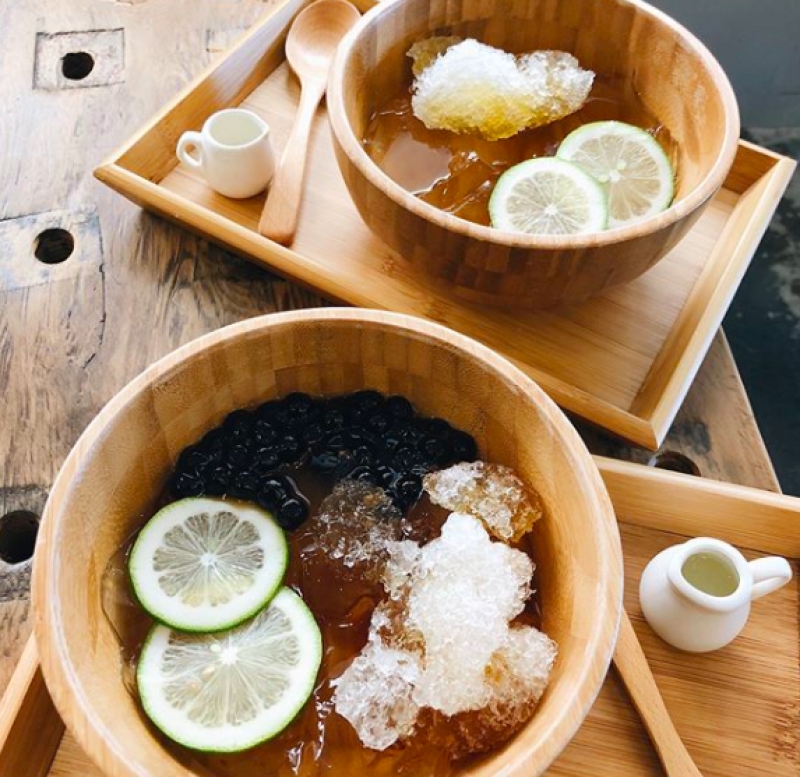 This is another one of our popular summer drinks. It's basically our equivalent of a lemonade in the U.S. – super refreshing and perfect for the hotter months!
If you get the chance to visit Tainan in the south of the island, make sure you go to the shop called Xiao Jing Yu next to the famous Flower Garden Night Market. They sell the best (and fanciest) ai yu I've ever had!
9. Tang hu lu (candied fruits)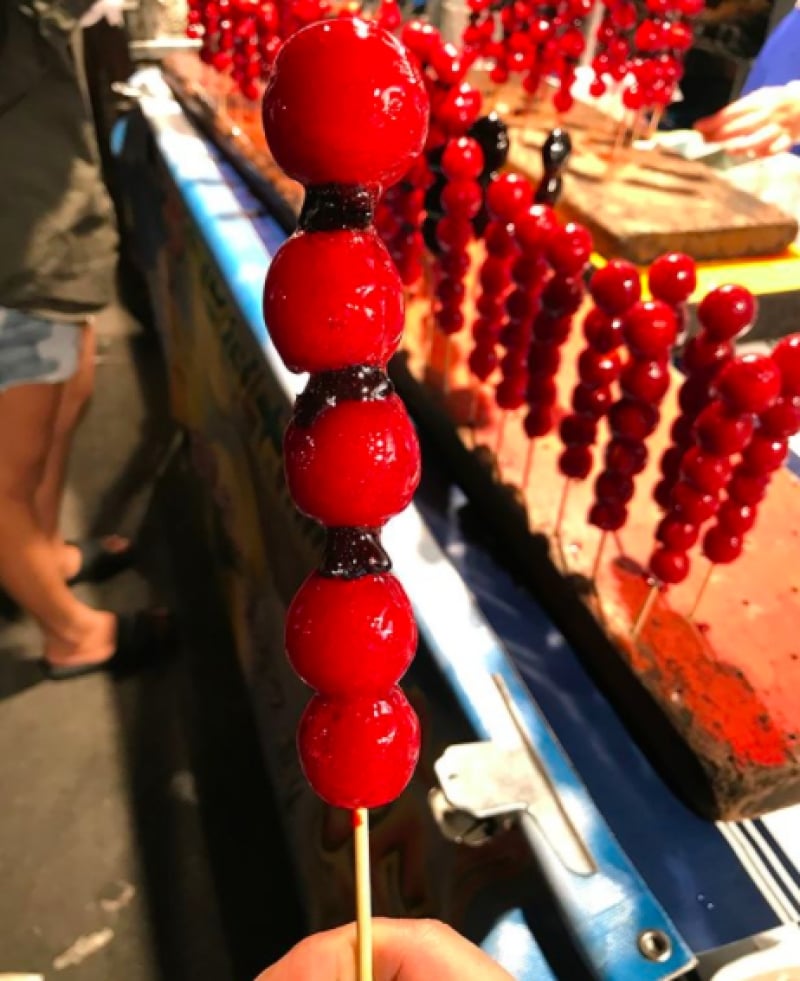 If you've ever had a candy apple before, this is pretty much the same thing— it's a stick of cherry tomatoes and strawberries coated in a crispy shell of sugar, often paired with small pieces of plum to add a slightly tangy taste.
10. Taiwanese sponge cake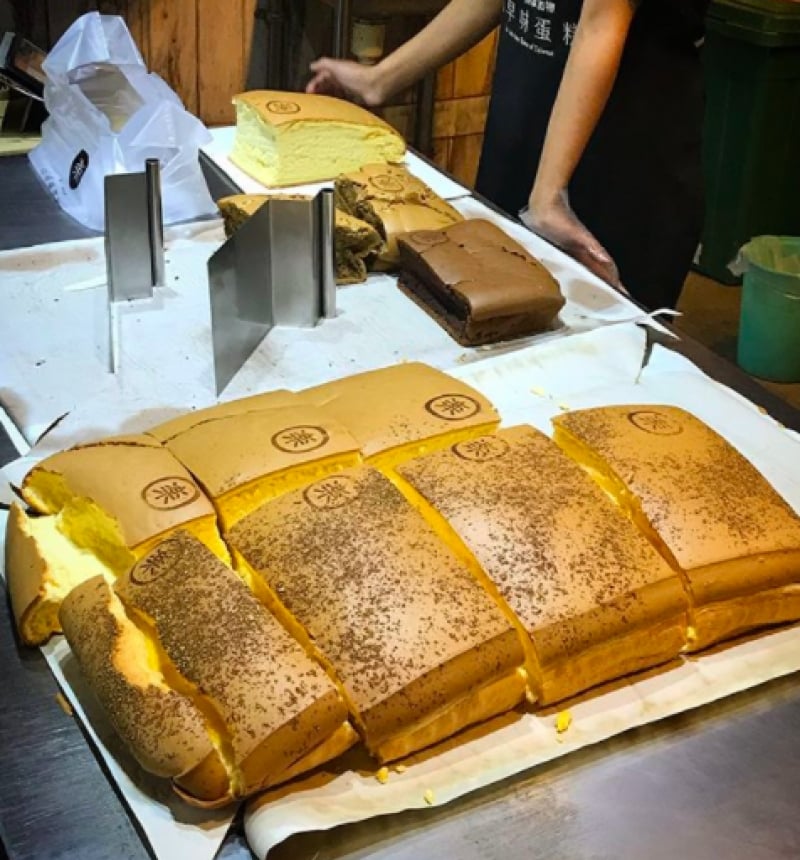 This is a very simple yet tasty old-school cake, extremely soft and fluffy like a pillow with a distinct eggy fragrance. There can be two flavours: original or with cheese. Our most famous brand is called Le Castella, but homemade sponge cakes can easily be found in night markets or bakery shops.
11. Feng li su (pineapple cake)
Everyone is familiar with this Taiwanese snack, right? Although we don't usually eat pineapple cake as a daily snack, it is nevertheless a must-try when visiting Taiwan. It's the best food souvenir you can bring home and they go perfectly with a cup of hot tea. You buy them in bakery shops or even at a 7-Eleven; just keep in mind that the best brands are SunnyHills and Chia Te Bakery.
12. Suan mei tang (sour plum juice)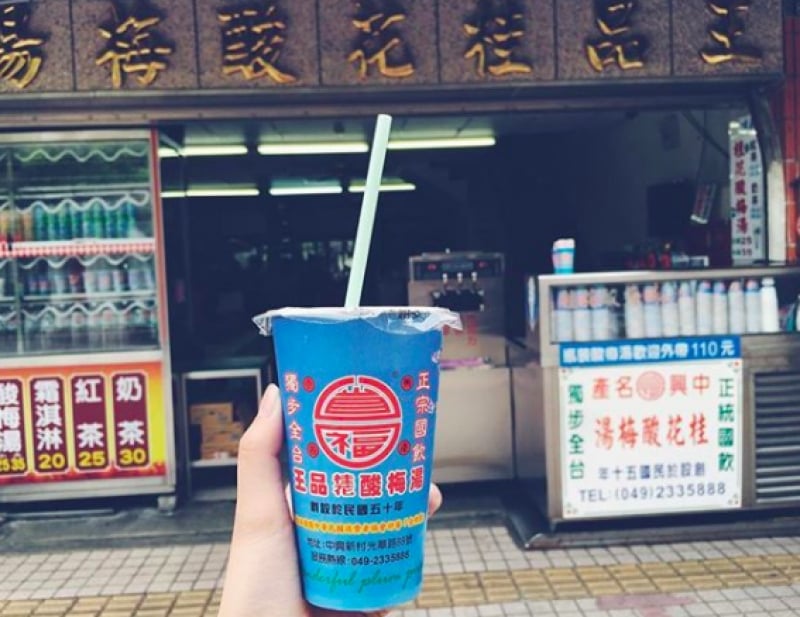 Yet another traditional iced summer drink! The old-school way is to drink it from a small tied-up plastic bag with a straw sticking out, although nowadays it's mostly just sold in bottles. The savoury sour taste soothes your throat and satisfies your thirst with just one sip!
This country is truly a foodie's wonderland, so be sure to try out these delicious Taiwanese snacks the next time you're here!