Contributed by What Distance Tells Us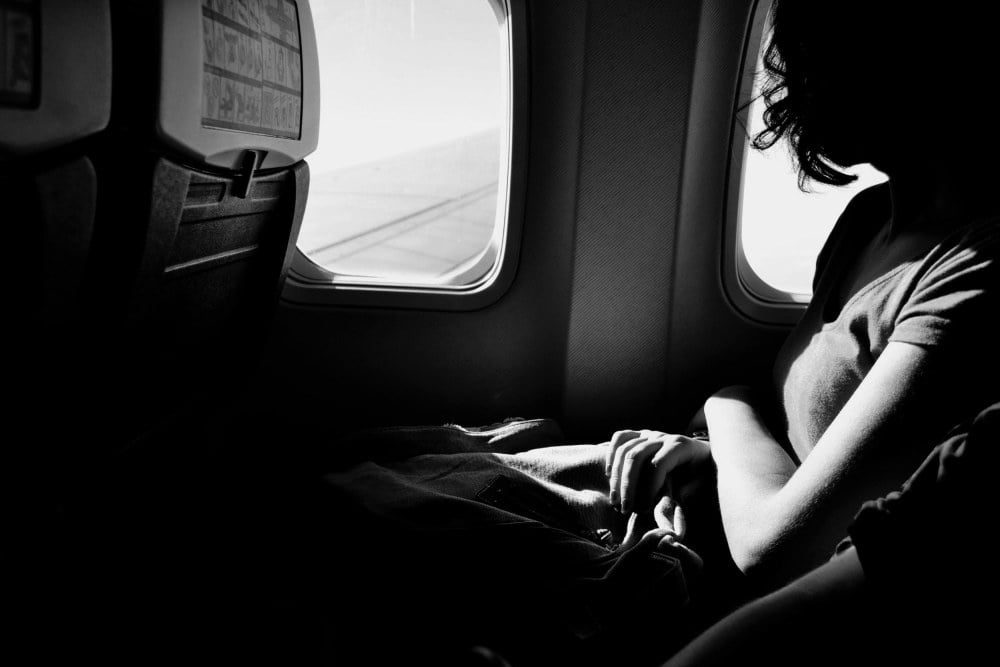 "I hate travel," says a friend over lunch in a Taiwanese shabu-shabu house, and the way she sticks her tofu in the hotpot tells me she isn't joking. She takes insult over everything physical journeys represent – the entitlement, the unpredictability, the commercialisation. Oh, and what about the impermanence and fleetingness of it all? To her, travel is overrated.
She doesn't buy into the concept of travel being the best educator either. For isn't it any person's choice to learn in whatever set-up he's in, whether it's in the confines of a classroom or at the height of Mt. Apo?
It might have been the secret sauce, the putrid combination of shallots, vinegar, sriracha, and other flotsams I can't quite recognise, but I found myself nodding to all points.
Also read: On Solo Travel and Feminism
Conflict arises when two people find the need to be right. I find no need to be lately. But it did take me back to the many instances, in my earlier years as a traveller, when arrogance led to imperatives. How many times have I tried to transform other sojourners to carry my beliefs? How many times have I gauged the authenticity of their trips based on how similar their principles were to mine?
Take the concept of solo travel, this over glorification that it's the braver, riskier, more fulfilling and nuanced way to see the world. I first started to travel solo out of choice, then later on as necessity. But to justify it as the only way to reach self-actualization is distorted.
If you're thinking of travelling solo, long-term or short-term, here are a couple of things you might want to consider.
1. There is no one to share expenses with
Travel is, first off, a play in economics. Your pesos go farther when you have someone to share expenses with – from the room down to the taxi fare. Case in point, it took ₱7,000 to go around Southern Luzon for 8 days when I had 4 other companions to share costs with. The same amount only allowed me 3 days travelling solo in, say, Zamboanga. This takes a big toll in comfort as well. ₱400 per person can already get you a room in a 3-star hotel when shared with a companion, but it can only get you a bed in a far-flung hostel when travelling alone.
2. Doing every little thing on your own
When expenses really aren't a hindrance, logistics might be. Get used to doing the simplest of tasks on your own, such as lugging your bag on and off the carousel, taking it up the stairs to the train platform, or even taking it with you to the bathroom because you'll have no one to leave it with. Independence, other than being a mindset, is also found in the little, detailed acts of pragmatism. Be prepared to be uncomfortable. Have the desire even, to experience hardships. If your intent to travel solo is to take a vacation, then you might find the reality to be terribly skewed, and an outcome of mismanaged expectation.
3. Situational awareness is a must
Travellers are often played out to be dazed wanderers, lost in the sunset or drinking in the mountainscape. But any lapse in self or situational awareness is an opportunist's dream. As a solo traveller, the heightened sensations brought in by a new environment should be taken advantage of especially because there is no one else to fall back on in case of emergencies. In my case, I got robbed during a ferry ride on my way to Iloilo, a fault I can blame to no one else but myself. The romanticism of getting lost in the moment is broken by the practicality of a bigger priority, your security.
4. There is no such thing as collective memory
Memory isn't duplicable, but it can be shared. In solo travel though, there is no one to take in that emotional glue with. No one can chime in when you talk about that drunken night in Catarman, or the missed boat ride in Samar. If you're the type of person who takes pride in the inaccessibility of your stories, that might be fine. But unless you find a more permanent avenue to share your experiences, such as writing or photography, be prepared by the notion that there is no one specific you can relate your experiences with and to.
5. You are energised by people, not by solace
As an introvert, I adhere to Nietzsche's belief that "loneliness is one thing, solitude another." Travelling alone then becomes an avenue for me to listen to my own voice, without the noise and the many small compromises that have to be listened to in daily life. However, if you're the type who is truly exhilarated by conversations, by dissecting activities with another at the end of the day, or connecting through any form of shared experience, then you'll find more fulfilment when travelling with company.
Also read: You and The World: The Apex of Solo Travel
While many choose to travel alone, the notion that it's the singular way to do so defeats the very purpose of world-widening travel is supposed to bring. The notion that travel defines any person, even, is just an act of navel-gazing. To sharpen the edges of life, I would think, has never been dependent on the presence of warm bodies, or of none.