Harajuku has long been known as THE place to catch the Japanese at their wildest. Deviating from their usual proper disposition, you will instead be greeted with people sporting loud and unconventional outfits along the streets of Harajuku. This could be either part of their cosplay endeavours or simply a bold fashion statement.
Brimming with individuality and style, the vibrant streets of Harajuku are a must-visit when in Tokyo; you probably won't see a sight like this anywhere else in the world! Besides being home to the famous Marion crepes and Gram pancakes, Harajuku is where you can find the biggest Daiso store in Tokyo, together with the most hipster outfits for fashionistas.
Here are eight quirky shops in Harajuku worthy of exploring during your next trip to Japan.
1. Candy A-go-go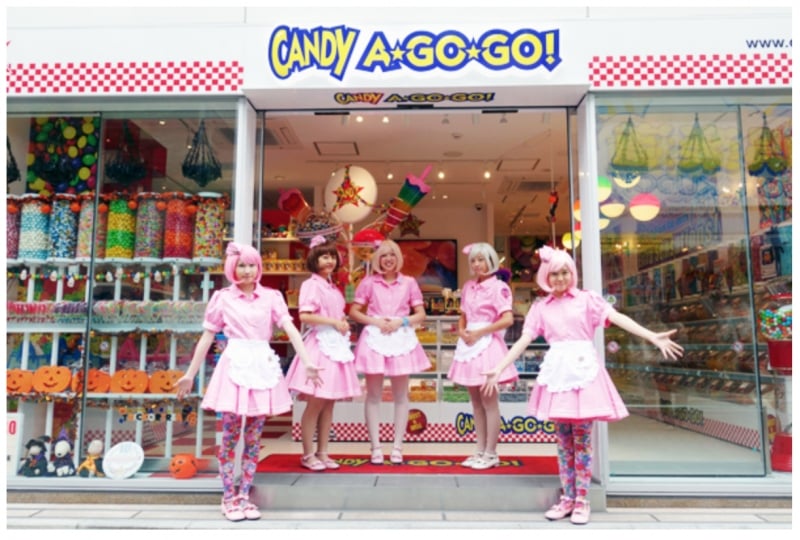 You can't miss Candy A-go-go when walking around Harajuku. You'll be able to spot workers in their bright pink uniforms and wigs from a mile away, welcoming people into the candy shop.
Candy A-go-go is unique because of the way their workers dress (read: bright pink overalls). They entertain customers with their energetic greetings and yummy candy samples. The candies they sell here are delicious and of a high quality too. This is the place to satisfy your sweet tooth and snap photos with these interesting workers. Don't worry they are friendly and will gladly pose for a picture or two with you!
Address: 1-7-1 Jingumae Shibuya-ku, Tokyo Cute Cube 1F
2. 6% DOKI DOKI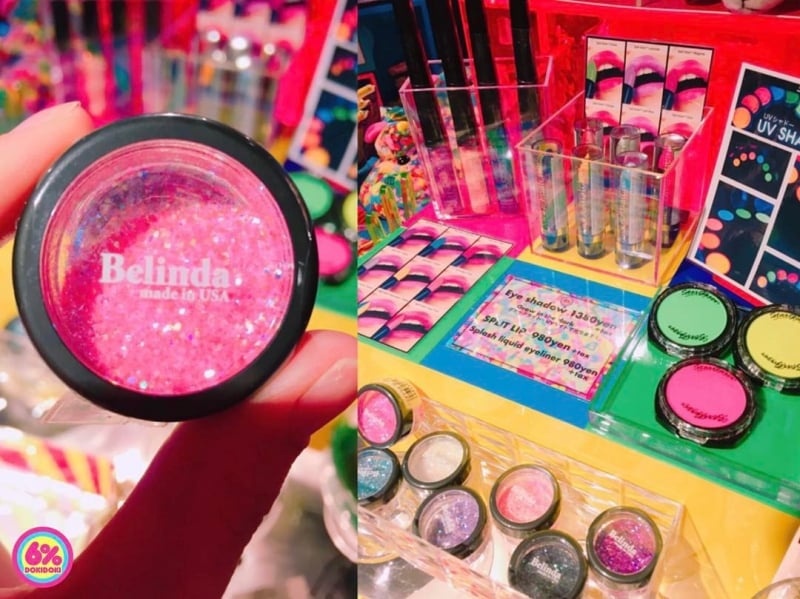 Founded by designer Sebastian Matsuda, 6% DOKI DOKI brings kawaii to a whole new level. Be blinded by the bright colours and get lost in the shocking and unusual design of items here. From clothes to make-up, everything here is original and super duper outstanding (literally).
Have fun exploring this shop as the designer's creativity continues to amaze and impress. The thought-process that goes behind creating such items will also leave you mind-blown. Fun Fact: 6% DOKI DOKI tends to attract goths; both customers and workers can be spotted with bright-coloured hair and some flamboyant stockings to complete the look!
Address: 4-28-16 Jingumae, Shibuya-ku, Tokyo
3. Closet Child
Lolita fashion has been an ever-so-popular trend in Japan since the 1990s, and continues to attract people from all over the world. Adopted from the Victorian and Edwardian times, Lolita fashion comprises of many frills and ribbons, akin to what young girls wore at that time. Lolita fashion has even branched out into styles like gothic, with lots of black and lace in the outfit coupled with heavy boots.
Closet Child is a store with three whopping levels of gothic Lolita merchandise, stretching across different brands. You may not be a Lolita enthusiast, but it is totally worth looking around and exploring Closet Child, since it'll probably be a once-in-a-lifetime experience. Maybe you'd get spooked out by the doll-themed music they play in their shop, or alternatively, become a Lolita fan altogether!
Address: 150-0001 MaruIchi Harajuku Bldg. 2F/3F/4F, 1-6-11 Jingumae, Shibuya-ku, Tokyo
4. Owl Village
We always hear of dog and cat cafes, but an owl cafe? Well, it's time to add this unique experience to your bucket list as you play with the fun-loving owls in Owl Village! Just a minute's walk away from JR Harajuku station, Owl Village offers the perfect opportunity for visitors to play with owls alongside some aromatic coffee.
At 1,500 yen (their cheapest package), you get to enjoy a 35-minute interaction time with the owls, coupled with a drink of your choice and a glass-crafted souvenir. If you visit at the right time, you can even participate in feeding these adorable animals!
It will be a fresh experience since owl cafes are not common anywhere else. Live your Harry Potter dreams as you play with these owls and snap Instagram-worthy photos for your feed!
Address: 150-0001, 4F HARAJUKU-ATM Building, 21-15, Jingumae 1 Chome, Shibuya-ku, Tokyo
5. G2?
Now, who's up for some thrift shopping! G2? is a popular vintage shop carrying items that date all the way back to the 1950s, shipped from different parts of the world. These goods may be second-hand, but they are quality products carefully picked to be part of the collection for G2?. Here, you can find a variety of items that will certainly intrigue you, including branded backpacks, classic vintage watches and even random wigs!
Another reason why you should visit this place? Kyary Pamyu Pamyu, a well-known Japanese singer, has personally recommended this shop as her go-to! Although the prices of items at this thrift shop can get a little more expensive, the items are definitely of good quality. Some products are so rare that you won't be able to find it anywhere else! Time to take a look and bring home some great buys.
Address: 2F, 3-22-7 Jingumae, Shibuya-ku, Tokyo
6. Purikura Land Noa
It's time to get tacky and go back to the 1990s trend of having fun at photo booths! Purikura Land Noa is an ever-so-popular store, housing a huge variety of photo booths to snap photos with your loved ones. This may be a dying trend throughout the rest of the world with the emergence of our high-definition phone cameras, but it remains very alive in the heart of Harajuku.
Simply select the booth with effects that appeal to you most and snap away! At an average of 400 yen per session, you get to snap and design your photos however you like before printing them as keepsakes. This is the perfect place to be silly with your loved ones and forge happy memories together.
Address: 1-17-5 B1F Jingumae Shibuya-ku Tokyo
7. WEGO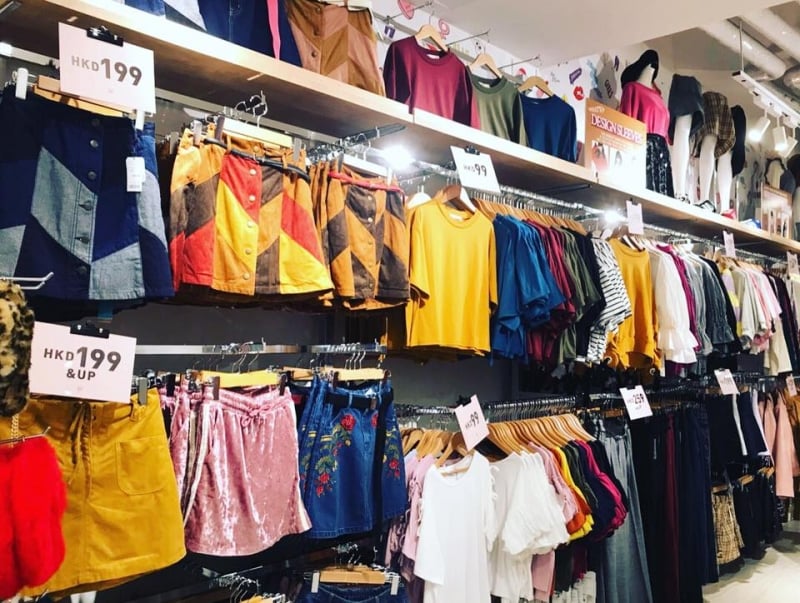 WEGO is the perfect shop for those who love vibrant and colourful streetwear. This store is probably less quirky than the rest on the list since most of the fashion apparel sold here is trendy and stylish. What's outstanding about this place is that everything is so affordable and eye-catching. You are bound to find something that appeals to you here; from the cutest handphone cover to the most chic outfit, WEGO has it all. It'll be very hard for fashion lovers to leave this shop empty-handed, given its reasonable prices and good quality! Time for you to make a fashion statement, with your unique apparel from WEGO!

Address: 6-5-3 Jingumae, Shibuya-ku, Tokyo
8. Alice on Wednesday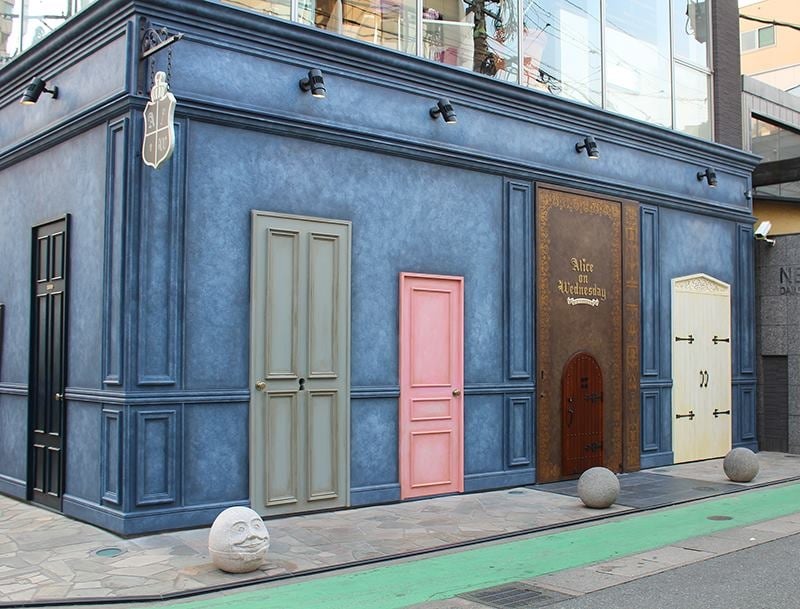 Step into your childhood fairytale as you visit this Alice in Wonderland-themed shop! In a bid to inject some fun into the midweek monotony, the owners of this shop decided to name this store Alice on Wednesday!
Have a magical experience as you enter the shop through a tiny wooden door and be greeted by the well-designed interiors. Here, you can find a myriad of items related to Alice in Wonderland, from hairpins to antique pocket watches. Even if you don't plan on purchasing anything, it'll still be a fun time as you soak in the atmosphere of the shop.
Address: Kanoso Bldg, 6-28-3 Jingumae, Shibuya-ku,Tokyo
If you do find a quirky shop that should make the list, be sure to let us know! These shops mostly offer sights you won't see on a regular basis, which will certainly make your Harajuku experience more special and worthwhile. Apart from these eight stores, there are many other shops to check out along the streets of Harajuku that will pique your curious mind.