Going to the beach for a good suntan session is one of the keenest pleasures you can seek on a free day. However, to be squashed among people at Sentosa on a Saturday morning is not exactly your definition of "relaxing". In fact, it may be the one-way express ticket to putting you off beaches forever. Instead of forking out the ridiculous SGD 3 entrance fee just to squeeze in for the fun, you are better off having an island all to yourself.
Each island costs around SGD 25 million to SGD 30 million, so if you're willing to forgo the lavish terraces and be contended with living off Housing Development Board (HDB) estates, you will have an island all to yourself. True, it's not the most affordable of luxuries, but it is worth every penny.
If you think buying an island means looking to Europe, you're wrong. Asia has a plethora of nice, cosy islands. Philippines alone, for example, has 7,000 islands. You'll be lost trying to pick one!
This list of 6 islands are unique and exclusive, but what sets them apart from the rest is the immense potential to bring in huge revenues into your pocket.
1. Green Bay Island, Philippines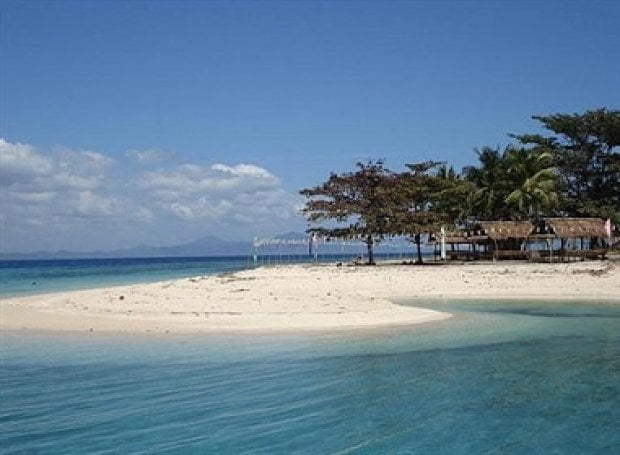 Image credits: http://bit.ly/1tKh1Kt
Green Bay Island has access to freshwater and beautiful natural scenery to gawk at on a refreshing morning walk. This isolated beach is encircled by one huge loop of white sand, making it an island cooped up within sand. What this island lacks is a willing taker to turn it into a profitable private resort. Once development is underway, Green Bay Island rivals even the current favourite honeymoon spot, Maldives!
2. Calaguas Paradise Island Beach Resort, Philippines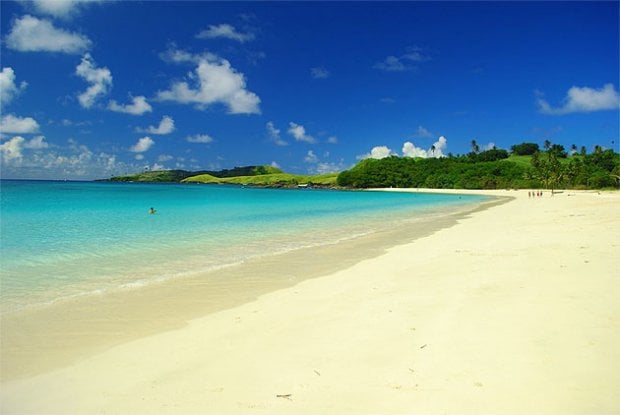 Image credit: http://bit.ly/1kA57lI
An enjoyable trip doesn't start at the island; the boat trip to Calaguas island already makes for a fantastic experience. The beautiful rock formations and the partly shadowed horizon are so astonishing, even your seasickness will be immediately forgotten.
Although there is no fanciful resort to stay, nor an ideal spot to witness the first sunset and sunrise, Calaguas Paradise Island Beach, has the most beautiful beach unspoiled by the commercialised society. You can markedly see your reflection on the crystal clear water, and the walk on the powdery sand makes a snuggly pillow for your bare feet.
3. Kadolkele Island, Sri Lanka
Image credits: http://bit.ly/1kw5rTN
A 30-minute boat ride from the mainland will bring you to the island of Mangroves – Kadolkele islands in Sri Lanka.  The close proximity between the island and the metropolitan city makes Kadolkele an island where modernity meets tranquility. This fully developed island has rooms and resorts in unique settings. It has tree houses that can accommodate up to 30 people, and a restaurant locally reputed for its 360 degree water view at the top of the hill. All of which are built by means of natural and eco friendly resources.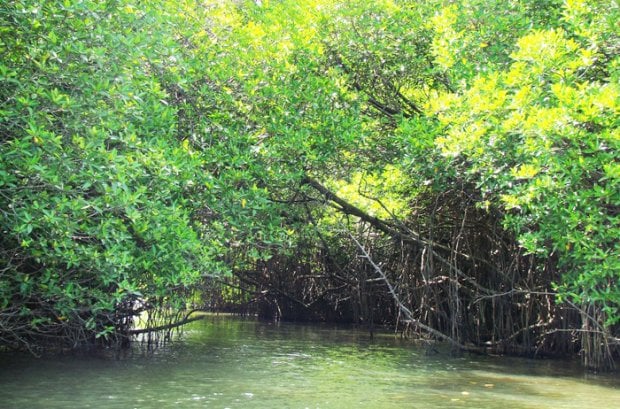 A quiet boat ride across this rich mangroves in give you the feeling of living in a basic lifestyle.
Image credits: http://bit.ly/1jt4syn
Also read: 8 Obscure Islands in Malaysia for an Exotic Beach Vacation
4. Kumbang island, Indonesia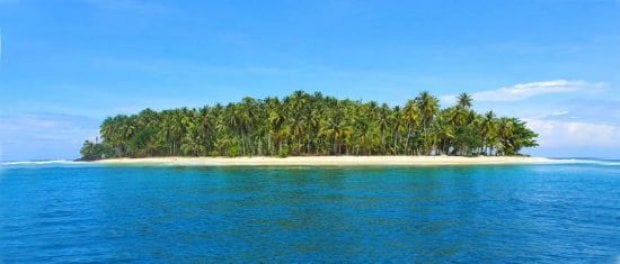 Image credits: http://bit.ly/1mVonIL
Kumbang island is one of the few islands with mobile connections and (almost) unlimited electricity supply thanks to the use of solar panels and generators. Although a secluded and unspoiled island, its close proximity to the world-class surf and dive sites is bound to receive many tourists who are looking for a thrilling adventure.
5. V. Anabra, Maldives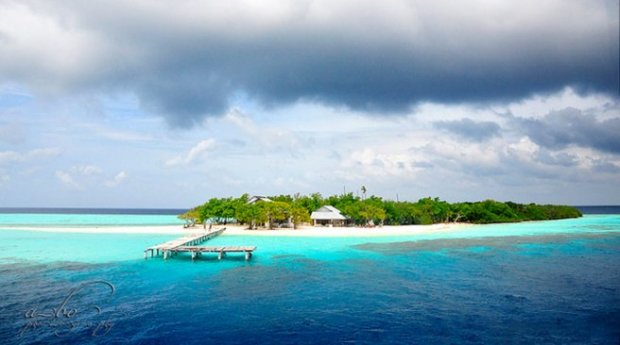 Image credits: http://bit.ly/1mVqix2
Located right at the centre of Maldives in Vaavu Atoll, V. Anabra guarantees steady revenue into your pocket if you make the necessary developments to this charming island. It is a unique village-style resort furbished with spa and massage facilities that offers exciting water activities such as sailing, kayaking and canoeing on its glassy water. All of these will attract both adventurous travellers and those looking for full body servicings.
6. Koh Man Nai, Thailand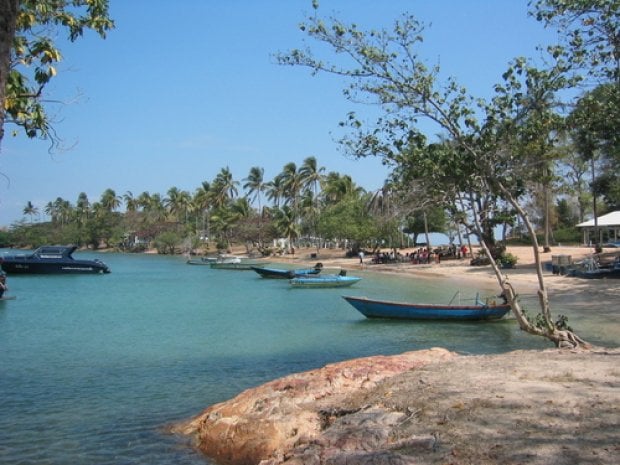 Image credits: http://bit.ly/1i2AKpd
How about a getaway with the turtles? Of the three Man islands in Thailand, Koh Man Nai is the smallest island. Under the order of the Queen, this miniscule island has been carefully preserved to maintain the most ideal habitat for the sea turtles. Following the conservation, the island has become the Sea Turtle Preservation Sanctuary, and camping overnight is prohibited.
Inspired? Here's how you can make your sales happen:
Private Islands Online
Vladi Private Islands
TripZilla Travel Packages