Good Friday is celebrated differently around the world. On this special day in Philippines, you will see devout Catholics take part in a bloody ritual to atone for their sins, for cure or to thank God. Here, at the Pampanga province in the Philippines, men will nail themselves on crosses and allow their backs to be whipped till bloodied. Many men are seen to be carrying wooden crosses to amplify Christ's sacrifice.

Also read: 10 Religious Destinations in the Philippines Perfect for Visita Iglesia
Image credit: http://bit.ly/1gFmDmK
Thousands of tourists and locals watch the spectacle, which seeks to imitate the suffering of Jesus Christ.
Some men have been crucified up to 24-27 times. Many do it as a sign of gratitude to God, either for saving their loved ones from difficult times or from miraculously escaping their own near-deaths.
Although there is great concern about sanitation and the risk of infection, many men and women participate in this event every year. The event ends at 3pm, the timing of Christ's death on the cross.
First aid stations surround the area and medics tend to the bloodied men. Even though it takes at least two weeks for wounds to heal, dozens of men devote themselves to this tradition.
Many people have described their acts as crazy and are intrigued that they are willing to go to such extreme extents as suffering for something they believe in. The Catholic Church opposes this tradition and have said that it is "not the desire of Jesus Christ". However, the Filipinos have unshakable faith and will not break their resolve.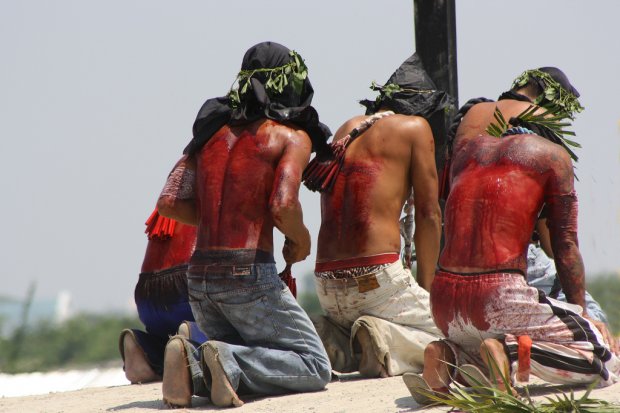 Image credit: http://bit.ly/1hKEeeC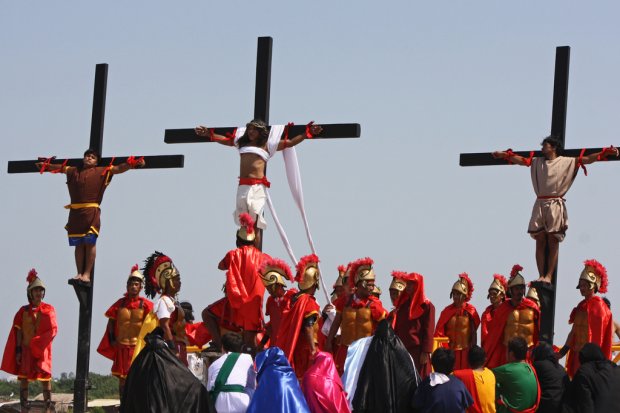 Image credit: http://bit.ly/1hKEeeC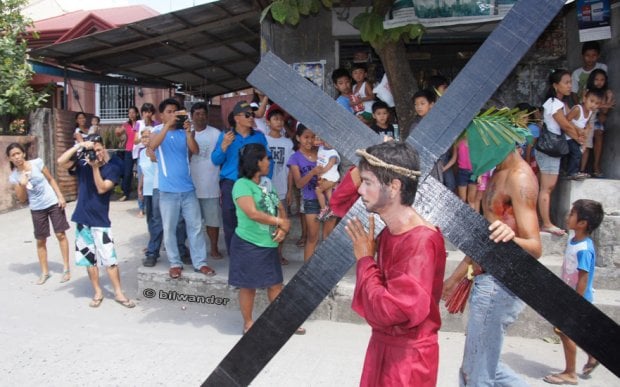 Image credit: http://bit.ly/1hA9qLT
Image credit: http://bit.ly/1hKEeeC
If you would like to visit this place:
Arrive at Ninoy Aquino International Airport
Go to the Araneta-Cubao bus terminal in Quezon City and take any bus heading to San Fernando-Dau junction. This will cost about PHP 100 or USD 2.30.
Here, take a jeepney to the Poblacion. This will cost around PHP 8 or USD 0.20.
Finally, take a pedicab or foot-pedaled tricycle to San Pedro Cutud. Do not pay more than PHP 20 or USD 0.47 for this.
On a much lighter note, Good Friday to all you happy folks!
Also read: Shockingly Passionate Good Friday Commemorations Around the World