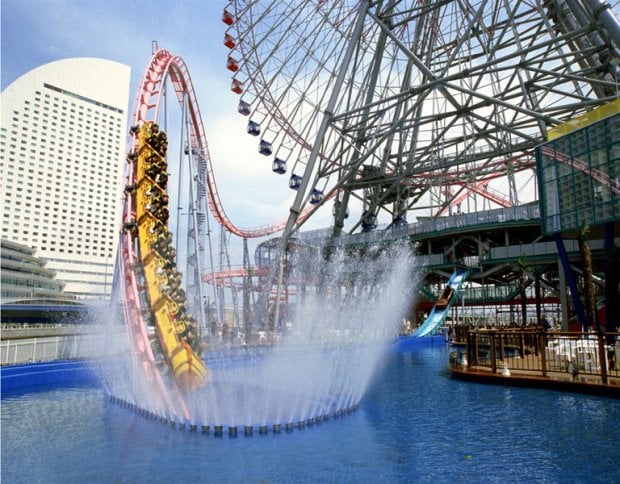 Image credits: drive.nissan.co.jp
This one should be on the list of craziest roller coasters in the world. Aptly named 'Vanish', this one-of-a-kind roller coaster makes riders disappear upon hitting the water. The coaster actually enters an underwater tunnel for about two minutes – it is surely not for the weak-hearted or claustrophobic.
Vanish roller coaster is just one of the many exciting highlights of Cosmo World Amusement Park in Yokohama, Japan. If you're too scared to experience this heart-stopping roller coaster, you may opt to try less challenging rides like the Ferris wheel, merry-go-round, banana coaster and more!
35.455328, 139.636822,Cosmo Clock 21, Japan, 〒231-0001 神奈川県横浜市, 中区新港2丁目8−1 よこはまコスモワールド内
Don't miss this thrilling ride when you visit Yokohama, Japan.