The Halloween season is upon us and for some, this is a time for getting a good scare. Stories about ghost sightings and supernatural phenomena will be in season once more. To people who are brave enough, they are probably on the lookout for places where they can have a spine- tingling experience.

The old city of Manila has no shortage of places which you can visit if you want to have some good old scare. Having witnessed wars and its fair share of urban legends, here is a list of 8 haunted places within Manila that you may want to visit.
1. San Agustin Church in Intramuros Manila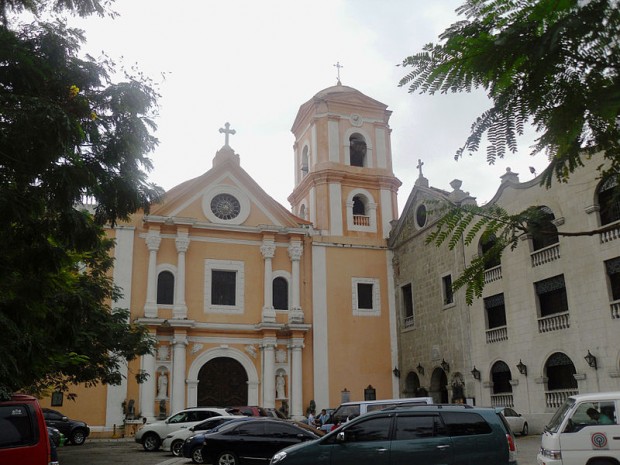 Image credit: Fmgverzon
Built in 1589 and considered as the oldest stone church in the Philippines, San Agustin had experienced fire, earthquakes and bombings in its long history. Located inside the walled city of Intramuros and still standing strong after all these years, San Agustin has also the distinction of being a haunted place since the site has a crypt within its premises. Among the famous people who are laid to rest there are painters Juan Luna and Miguel Lopez de Legazpi who founded Manila in 1571.
Wouldn't it be nice to meet these two while walking inside San Agustin?
2. Fort Santiago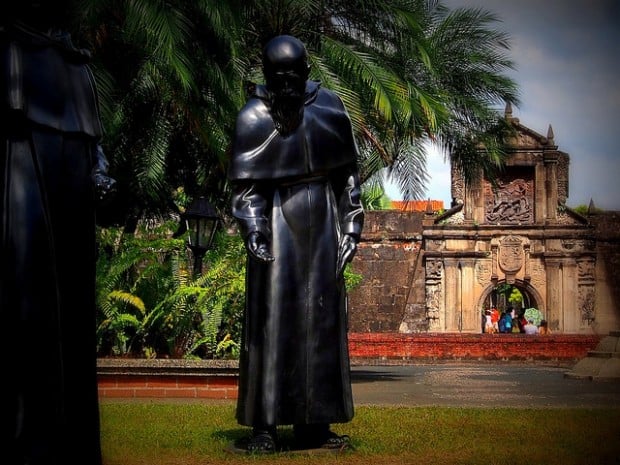 Image credit: Shubert Ciencia
Another go-to spot inside the walled city of Intramuros, the fort named after St. James was built as a fortress to prevent the city from possible attacks.
It is considered as one of the most famous attractions in the city of Manila because of its historical significance. The national hero Jose Rizal spent his remaining days here before being executed in Bagumbayan (now Luneta) in 1896. During World War II, the barracks at the fort served as prison cells where many were tortured and killed.
With its dark past, no wonder why there are horror stories surrounding Fort Santiago. There were reported sightings of people wearing period clothing walking the premises at night. Apart from that, there's also the story of a Spanish-era priest who appears at photo-op with a group of tourists.
Also read: 8 Haunted Tourist Spots in the Philippines that Will Send Chills Down Your Spine
3. Manila Film Center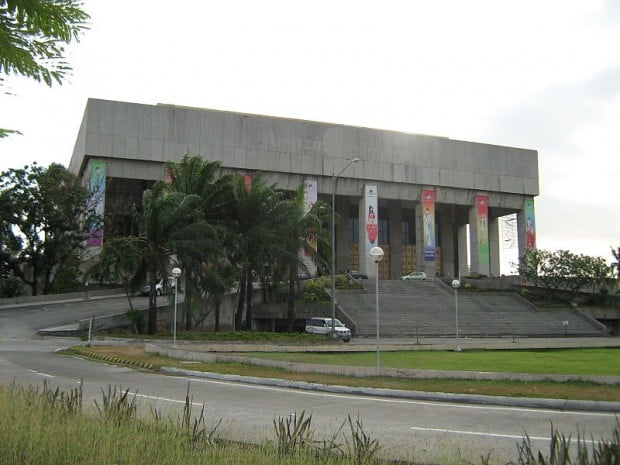 Image credit: Mike Gonzalez
On November 17, 1981, a tragic accident occurred within the premises of this building located within the Cultural Center of the Philippines (CCP) Complex. Designed by architect Froilan Hong with a cost of ₱170,000,000.00, this Parthenon-inspired structure was built as the venue for the Manila International Film Festival the following year.
With just a short time before completion, 4,000-7,000 labourers at the Manila Film Center were working non-stop until the unthinkable happened. On November 17, 1981, at around 3:00 AM, a scaffolding collapsed burying some 168 workers on a grave of quick drying wet cement. Rumour has it that there was a security blackout imposed by then First Lady Imelda Marcos and rescuers were not permitted to get inside the premises. However, they managed to get inside 9 hours later.
Years had passed since the tragic incident happened but there are reports of people still hearing cries within the building's premises.
4. Manila Metropolitan Theater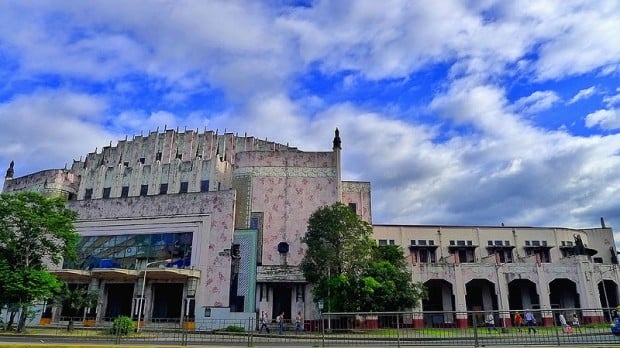 Image credit: Karla Mae Brazil
Located in Padre Burgos Avenue corner Arroceros Street and famous for its Art Deco architecture, the Manila Metropolitan Theater was the venue for stage plays, zarzuelas (musicals) and concerts during its glory days. The theatre, which was designed by National Artist Juan M. Arellano and completed in 1931, has also seen the horrors of World War II and a number of earthquakes.
Through the efforts of Imelda Marcos who was the Governor of Manila at the time, the restoration of the Manila Metropolitan Theater began on December 17, 1978. However, after several failed attempts of retaining the theatre's former glory, it still remains closed up to this day.
What makes the theatre scary? According to reports, there are "sightings" within its premises. For instance, some tenants would hear sounds of people as if they were rehearsing in one of the empty halls of the second floor.
5. Mehan Garden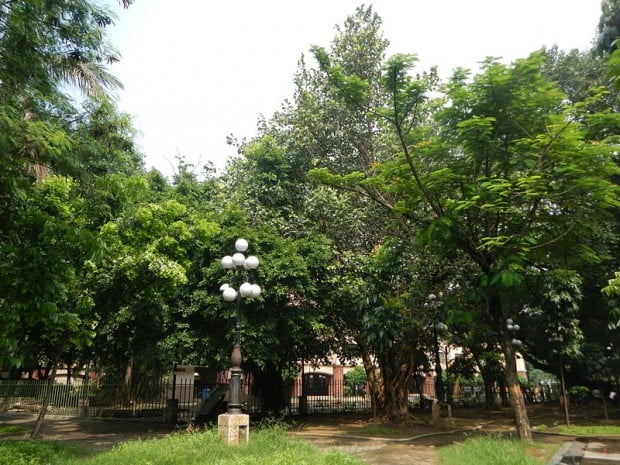 Image credit: Ramon F. Velasquez
Established in 1858 and located just a stone's throw away from the Manila Metropolitan Theater, Mehan Garden is one the botanical gardens developed in Asia by European Authorities. Named after John C.Mehan, who was the park superintendent during the American Period, the area was declared a historical site in 1943.
What exactly makes Mehan Garden scary? According to reports, the place has witnessed the massacre of 24,000 Chinese in 1603. However, what's scarier is at present, Mehan Garden is on the brink of being forgotten, as the once clean and picturesque park is now littered with garbage and graffiti.
6. Manila City Hall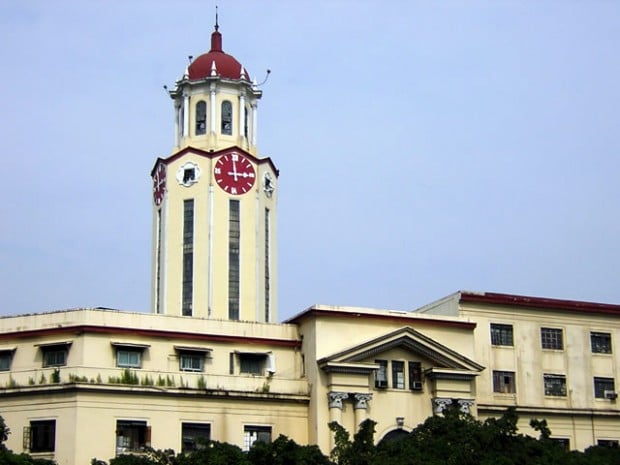 Image credit: Jhun80
Who would have thought that a building with the purpose of attending to people's concerns can be scary? Located in the centre of Ermita, Manila, the building was designed by Antonio Toledo in 1941. Apart from its clock tower, the Manila City Hall is also famous for its shape. When viewed from above, one will notice that the building somehow resembles a coffin.
Because of this, there are reports of ghost sightings within the premises of the city hall after 6:00 P.M. One famous story is a sighting of a man who hanged himself at the city hall's clock tower.
It is also said that employees of the City Hall are advised to leave before 6:00 P.M. to avoid encountering ghosts that wander the premises. A case of "ghost employees" wandering perhaps?
7. University of Santo Tomas
Image credit: Anyoflores
Established in 1611 and considered as the "Oldest University in Asia", the University of Santo Tomas or UST has no shortage of scary stories during its long history.
There are a number of stories about supernatural encounters that occurred within its century-old premises. There were reported instances of the piano playing on its own at the Conservatory of Music. It is said that a mysterious child ghost gets angry whenever someone would move it.
A Dominican friar is also said to appear at Benavides Park during past midnight. There are also reports of people hearing mass songs being played within the area during this time.
8. De La Salle University – Manila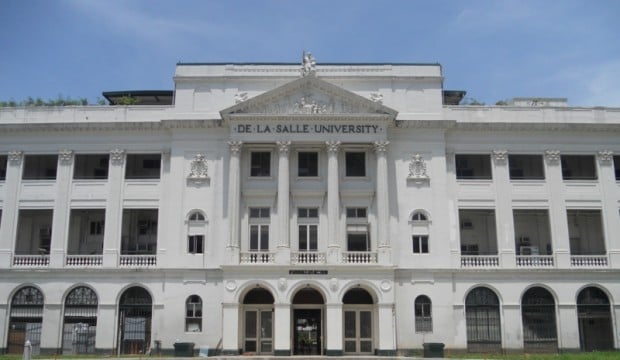 Image credit: Ryomaandres
Located along the stretch of Taft Avenue, De La Salle University is one of the schools in Manila that had witnessed the horrors of war.
There are a lot of ghost stories from this institution and one particular story is that of a girl on her way to class. According to sources, the student went to the St. La Salle Chapel and prayed for her exam that day. Upon entering, the student was greeted with silence. After a few moments, the student began hearing sounds of what seems to be frantic footsteps getting closer. The girl just ignored the sound and continued with her prayer. However, feeling that she's not alone, she turned her back and saw a wounded soldier with a bayonet on his chest and blood coming out of his mouth asking for help.
The scariest part of this story? It is of factual origin since St. La Salle Chapel was used as a refuge for several families and La Sallian brothers who were later massacred by Japanese soldiers on February 12, 1945.
Also read: 12 Real Haunted Places in the Philippines that Will Terrify the Hell Out of You
There you have it! 8 places to visit if you're up for a good scare. Whether you're a believer or not, you have to agree that the horror stories make these places more interesting and worth visiting. So pack your bags now and start your Halloween adventure in Manila… at your own risk.