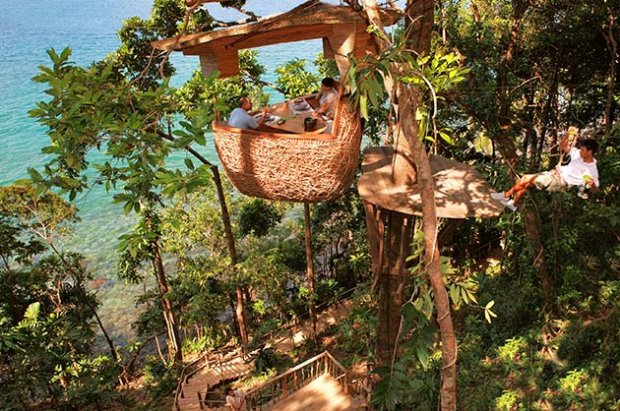 Valentine's Day is long over, but it's not the only day to treat your significant other to a romantic dining experience.
You are all invited to take pleasure in a unique dining experience aboveground with Soneva Kiri's Treepod Dining. While being seated in a bamboo pod, you are gently hoisted above the arresting rainforest of Koh Kut, an island in the Trat Province of Thailand and the easternmost island before Cambodia.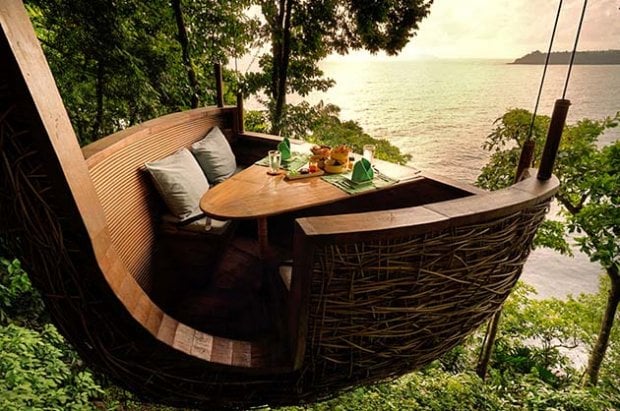 Enjoy the serene ambience and refreshing breeze while savouring scrumptious food and wine, all delivered by the zip-line acrobatics of your personal waiter.
Now you have another item to add to your romantic wish list.
11.696366, 102.530639,Soneva Kiri Ko Kut Trat Thailand
Try this unique dining experience when you visit Ko Kut, Thailand.
Image credits: soneva.com