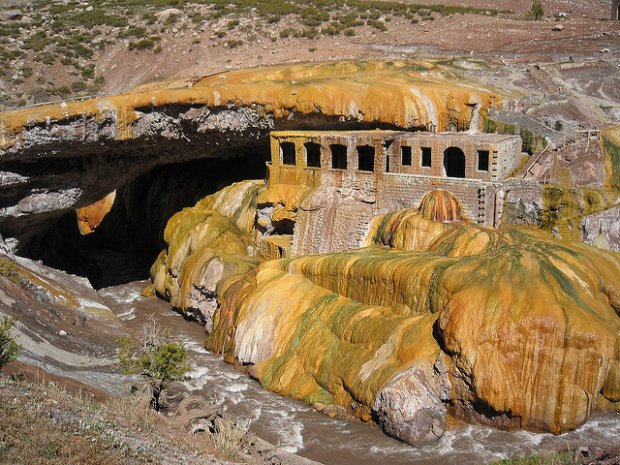 Image credits: wehiga80
Argentina is abundant with natural wonders that always leave visitors in great awe. Here's one amazing site that makes you think you're in a different planet. Located in Mendoza Province of Argentina, Puente del Inca or "The Inca's Bridge" is a natural arch that forms a bridge over the Vacas River.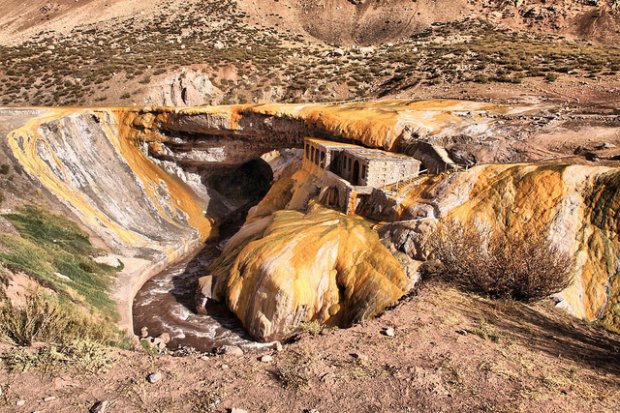 Image credits: Humberto Terenziani
The site was known for its sulphuric hot springs that were believed to cure certain illnesses. A railway station was also built but was destroyed and abandoned due to unfavourable climatic conditions. The abandoned railway station has been transformed into a mountaineering museum by a group of Argentine mountaineers. Full of history, mystery and beauty, Puente del Inca is truly a great stop for hikers, mountain climbers or travellers who just want to laze around and marvel at nature's wonder.
-32.819854, -69.922743,Puente del Inca, Mendoza Province, Argentina
Head down to Argentina to explore this otherworldly site before it's gone.