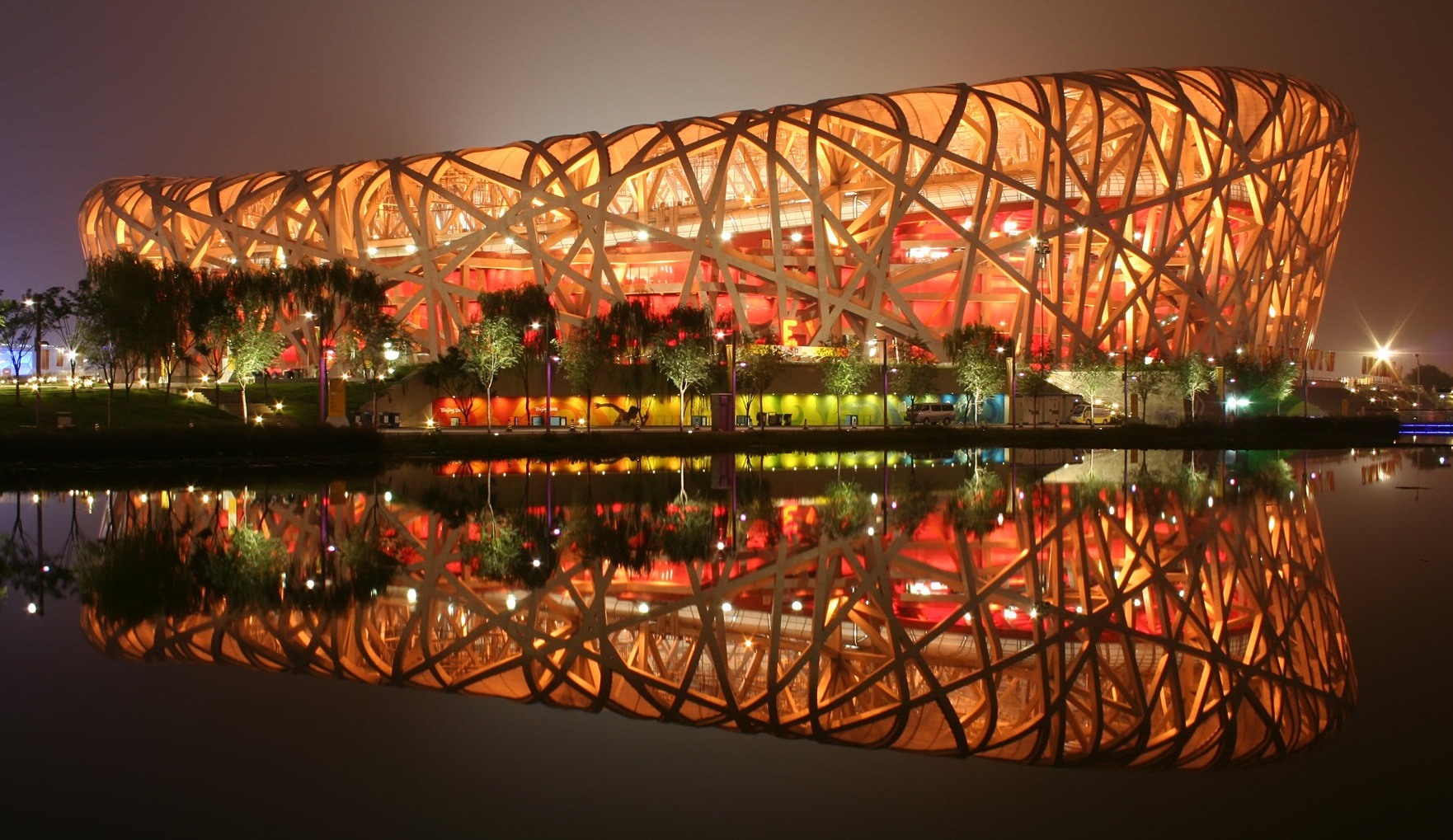 Bird's Nest stadium in Beijing is a spectacular building used to host the 2008 Summer Olympics and the Paralympics. Now it has become the centre of international and domestic sports competition and recreation activities. The official name is rather prosaic, but the Chinese people know this centrepiece of the Olympics by its affectionate, well-loved nickname, the "Bird's Nest". Affectionately known as the Bird's Nest, Beijing National Stadium is located the the Olympic Green. After the olympic ended, the stadium has since been opened as a tourist attraction.
The bowl-like stands surrounding the court can be manipulated to accommodate different settings for different sports, such as track and field, football, weight throw and discus. This dazzling building was built without any redundant disposal – a truly praise worthy work.
The stadium is internationally shaped like a Bird's Nest to look like it is embracing and nursing human beings.
The dynamic design of the stadium creates a new icon for China and the city of Beijing
Inspired? Here's how you can make your travel happen:
TripZilla Travel Packages to Beijing, China
Image credits: http://bit.ly/1k78nFb