I remember the very first time I wanted to take a trip to Perth. Almost everyone I knew who had been there told me "Perth is boring!" and that "There's nothing to do there!" Boy, am I glad my stubborn-self decided to go ahead with the trip anyway despite all the negative reviews.
I ended up having the best road trip ever and fell head over heels with this 'boring' part of Australia. Needless to say, I have been back for several more road trips since and I'll be visiting Perth again for the sixth time this June.
Perth City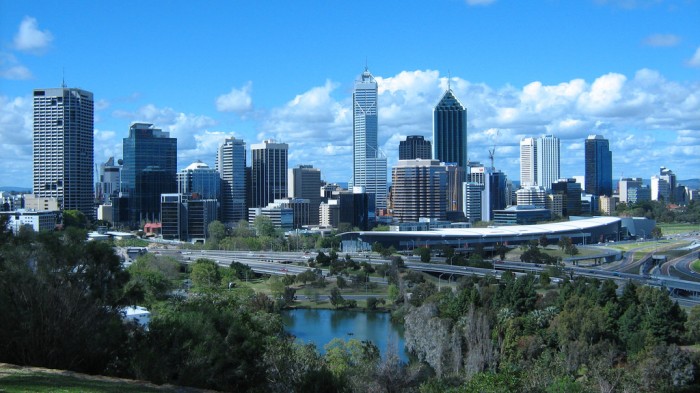 Image credit: Mark Ireland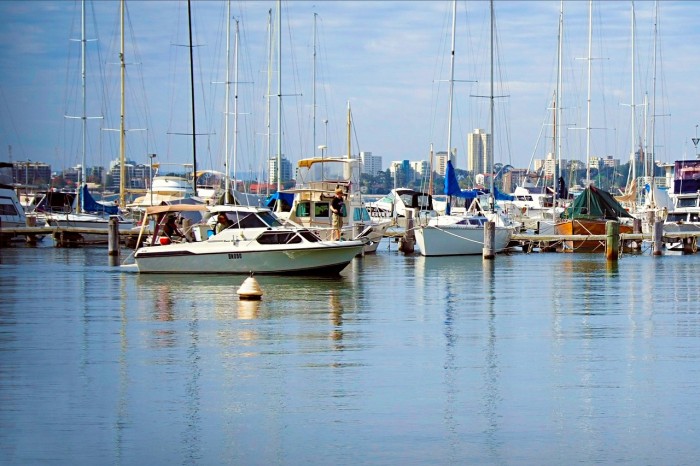 To begin with, Perth city itself is not very big. But even if you stay within the city itself, there are plenty of things to do. The shopping areas including Watertown (previously known as Harbour Town), the white sandy beaches, wildlife parks and many other attractions are certainly worthy of your visit to Perth. My favourite would be Caversham Wildlife Park. Here, you can take selfies with the kangaroos basking in the sun and cute koalas munching on eucalyptus leaves – a real treat for city dwellers like us.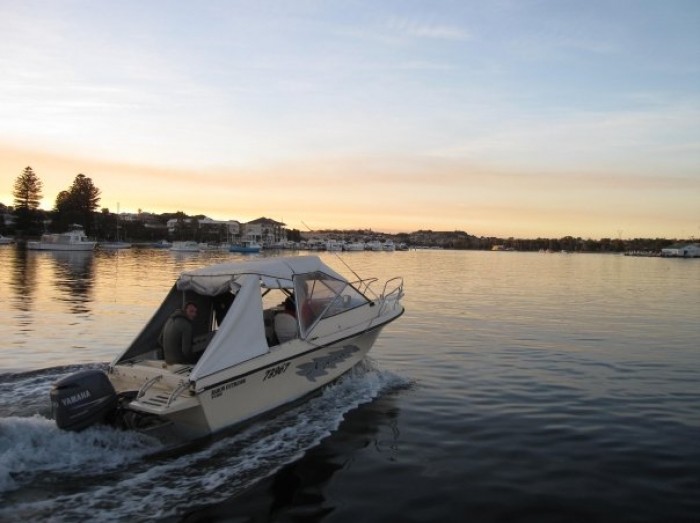 Along the way from Rottnest to Perth 
You can easily head out to Freemantle or take a day trip to Rottnest Island. Rottnest Island is rugged and raw, different from the tropical islands we are used to in Asia. All the above could easily fit into a 3- to 5-day trip.
But if you do have longer than that, to have an even more awesome time, take a road trip along its coastal roads. I promise you will return for more.
Road-trip to the South
Perth, Western Australia (WA), is the nearest destination in Down Under from Singapore. The flight there will take you just a little more than four hours.
Once you are in Perth, you can choose to do a road trip down to the South, or up to the North or a combination of both, if you have the time. My advice is if you have limited number of days, head to the South as the North would require longer drives to the towns and the places of interest you want to explore are further apart. So save the North for when you have at least 10 days or more. Anything lesser than that, I think it makes more sense to explore the South. The route provides for ideal driving time of between 2–3 hours to each stopover town – very manageable for even the most anxious first-time visitors.
Western Australia is made of many small towns, each with its own landscape and characteristics. You will also find very different accommodation in each town and this is what makes the journey interesting. You can stay by a river in one, and right smack on the beach in another, or be surrounded by vineyards in one and high up on the meadows in another. The accommodations to stop for the night are plenty and it is easy to find one that suits your needs and budget.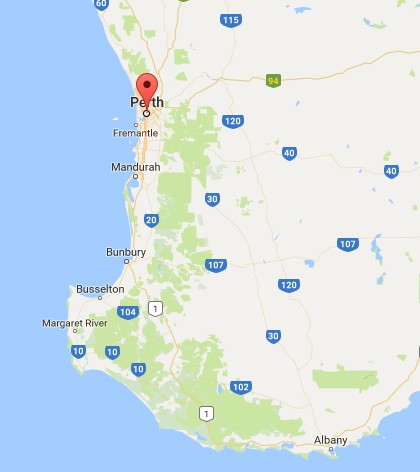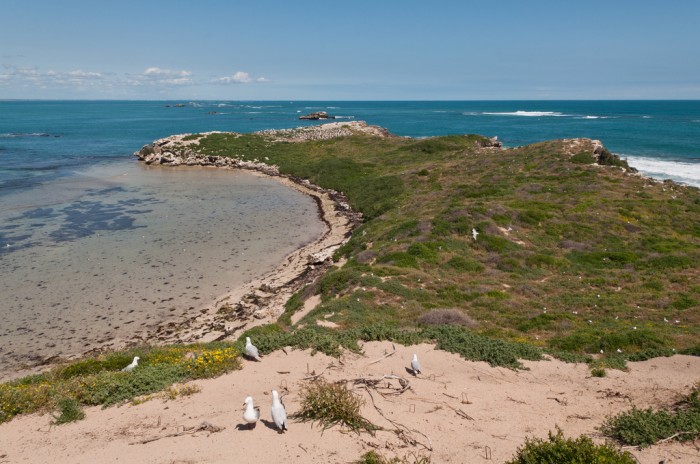 Penguin Island | Image credit: Leo Suarez
Begin your journey to the South towards Rockingham. You can do a short stop here to enjoy the coastal views of this seaside town and take pictures on the white sandy beaches. During the summer months, this is also where you stop to take a tour to Penguin Island.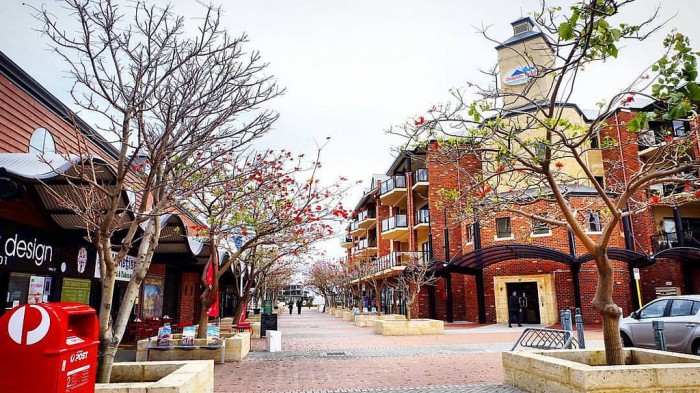 Mandurah | Image credit: Eren A.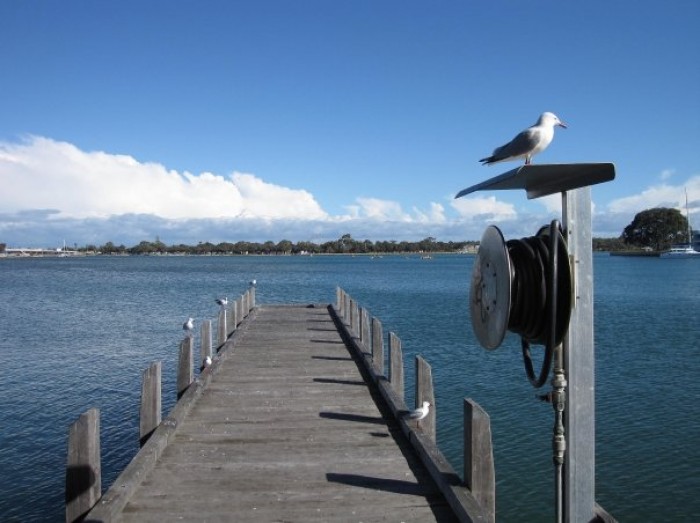 Mandurah
From here, head to Mandurah which is about 40 minutes away. The second largest town in WA, Mandurah makes a good stopover for the night. A picturesque waterfront town, this is also where you can catch amazing sunsets and enjoy watersports like jet skiing. The sailing boats that dot the waterfront add to its beauty. The next day, you can go on a cruise from the Dolphin Quay and more often than not, the Mandurah dolphins will make their appearance. If you venture out to the Yalgorup National Park, you can see the amazing Thrombolite living fossils. Besides exploring the waterways and national parks, you can head out for a bushwalk along the trails through the Jarrah Forests. Due to its geography and location, Mandurah's accommodations offer one of the most scenic views. This is why I highly recommend you stay one night here for your road trip.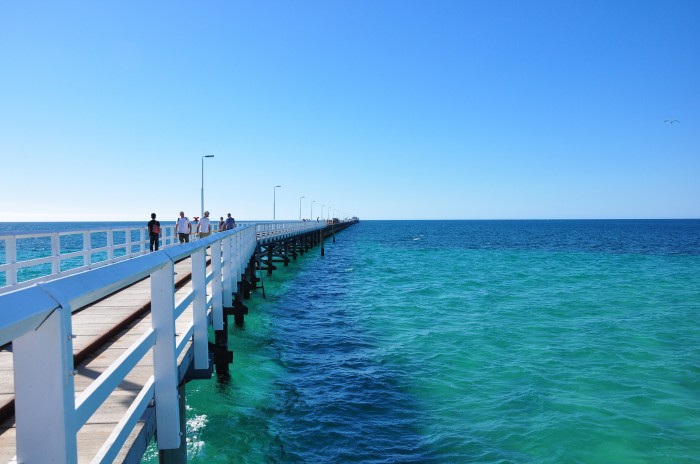 Busselton Jetty | Image credit: 周小樹
The next town to drive to is Busselton. Here, you will find the longest wooden jetty in the Southern Hemisphere, stretching almost two kilometres out to sea. You can choose to take a slow walk right to the end, or if you are a bit of a lazybones like me, hop onto the jetty train. If you are there during the summer months, it is worth paying to go down the Underwater Observatory, a viewing gallery that is eight metres below the water surface. Through the glass-panelled gallery, you can see some of the 300 different species of marine life in Geographe Bay.
My favourite stop for accommodation is just a few minutes from the jetty, at a small beachside residential area called Peppermint Grove Beach. You can select from several self-serviced apartments through Stays.au. The houses are so close to the sea that you could be lulled to sleep by the sound of waves crashing, and the view is simply to die for.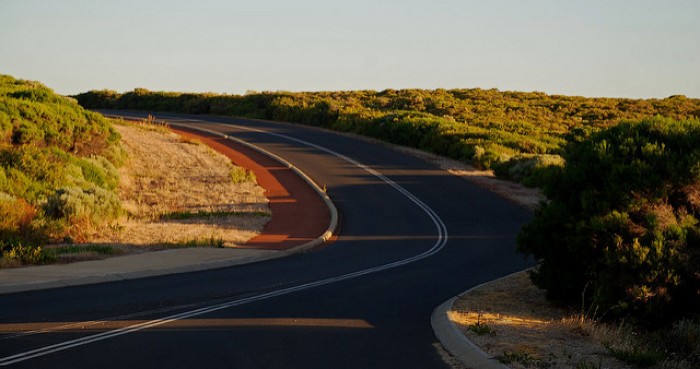 Road along Margaret River | Image credit: Gord McKenna
From this point, continue along the coastal road to Margaret River. Margaret River is famous for its wine region. Contrary to what most travel sites say, I personally do not find much excitement in Margaret River. It is probably a haven for wine lovers; free wine-tasting every few minutes is surely a wine lover's idea of a perfect day. I usually do not stay the night here and just make a few photo-stops along the way. Yallingup is probably my favourite area in Margaret River because of the breathtaking beaches. The vast white sands make for incredible pictures and are an awesome sight in itself.
There is an amazing little town called Denmark that I stay at instead before heading to Albany. Not many tourists would have this in their itinerary but it is worth not giving this town a miss. Denmark is a coastal town located on Wilson Inlet in the Great Southern region of WA. This is where you find Green Pools and Elephant Rocks, two spectacular sights you must see if you are in the area. Green Pools is just on the other side of Denmark going towards Walpole in the William Bay National Park. You will find lovely calm, crystal clear water here with big granite rocks to jump off. It is a nice natural lagoon protected from the waves so it's very safe for kids as well. It's a bit of a hike down the track to get to but well worth the effort. Together with Elephant Rocks, Green Pools is a hidden gem in WA.

Cable Beach, Torndirrup National Park | Image credit: Lawrence Murray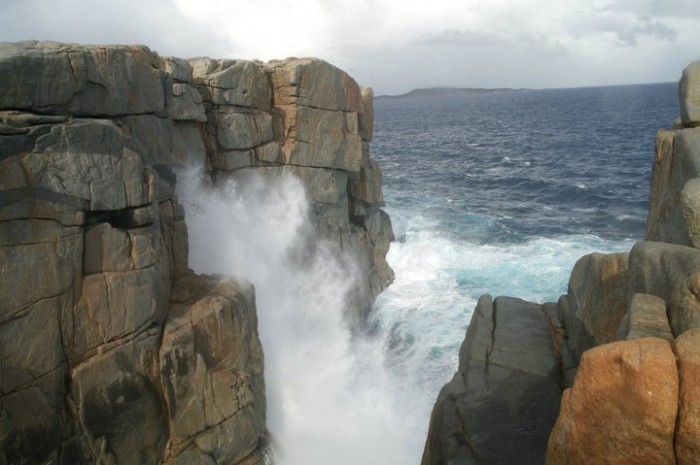 The Gap
The final stop that would complete a 10-day trip nicely is Albany. It is the biggest town along the Southern Region. You should allocate at least two nights here as there are countless things to do and sights to see here. The main draw in Albany is Torndirrup National Park. Located 10 kilometres south of Albany, this 3,906-hectare national park is one of the most visited in Western Australia. All park roads are suitable for two-wheel drive vehicles. There are some awesome viewpoints of cool landscapes but the coolest to me are The Gap, The Blowholes and the Natural Bridge. The Gap is a natural rock formation carved by the waves of the Great Southern Ocean crashing against the granite coastline forming a spectacular sheer drop of almost 25 metres. The Blowholes are crevasses in the granite stretching down to sea level far below. With each wave, the holes blow air and water up the channel, a stunning visual proof of the surging power of the ocean. Depending on the size of the waves and direction of approach to the sea cliffs, the Blowholes may or may not be blowing. When they do, the noise is quite impressive and this attraction should not be missed, especially on a day when the waves are high. The Natural Bridge is a granite formation that looks just like a giant rock bridge! This 'bridge' is caused by the gradual wearing away of the granite rock by the Great Southern Ocean. It gives you epic views of the great Southern Ocean.
From Albany, you can take the new highway straight to Perth City. With a couple of coffee stops, this 420 kilometres journey should not take you longer than five hours.
Besides countless chocolate and toffee factories, vineyards, fruit plantations, berry farms and treetop walks along the way, the round trip drive takes you past unreal viewpoints of untrodden beaches and landscapes. You will find yourself making plenty of stops to get that awesome selfie or to check out the viewpoints and beaches. And I have not even started talking about the road trip to the North.
So, do you still think Perth is boring?