Vacationers rejoice: the NATAS Travel Fair is back! This year's travel fair is currently held in Halls 7 and 8 of the Singapore Expo, and will last over the weekend till this Sunday, 17 Feb. We went down the fair, which was brimming with colourful booths and exuberant people. Here's a peek of what we saw:
Culture, Culture Everywhere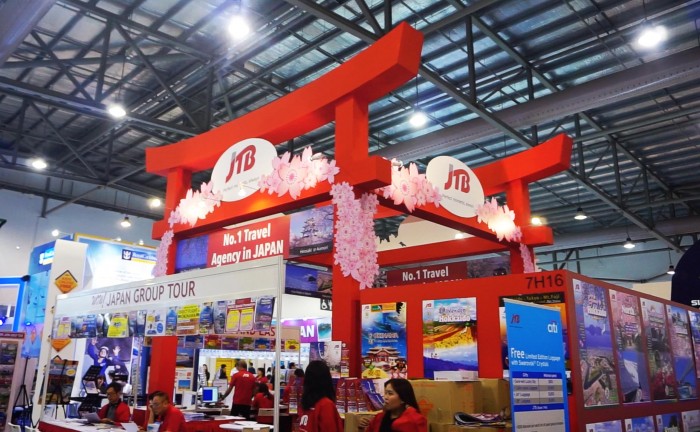 From the towering giant toriis at the JTB booth to the Statute of Liberty at the EU Holidays booth, the travel fair is a massive mix of cultural influences. We posed with a (toy) quokka at the Tourism Western Australia booth, and sauntered under the cherry blossoms near the Hong Thai Travel booth. The Wonderful Indonesia booth even gave us free traditional massages!
More Marine Models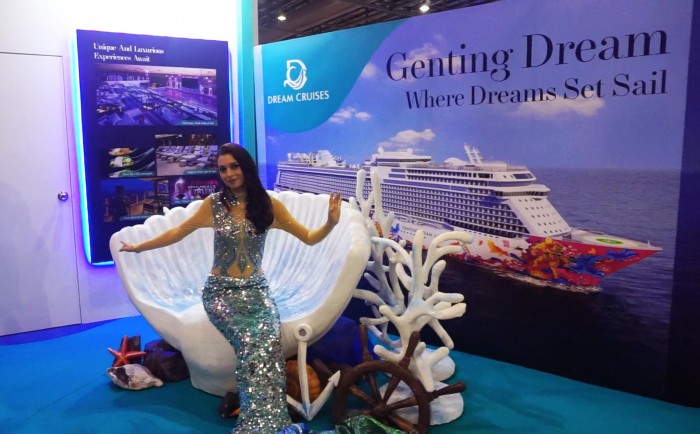 Cruises seem to be the fad right now, with an increased number of deals offered by cruise operators at the fair. We also saw enough pictures of cruise ships to make a fleet, such as the new Majestic Princess by Princess Cruises. Boats and scenery are not the only beautiful things at the cruise booths: a mermaid waved at us as we turned a corner.
Food, Glorious Food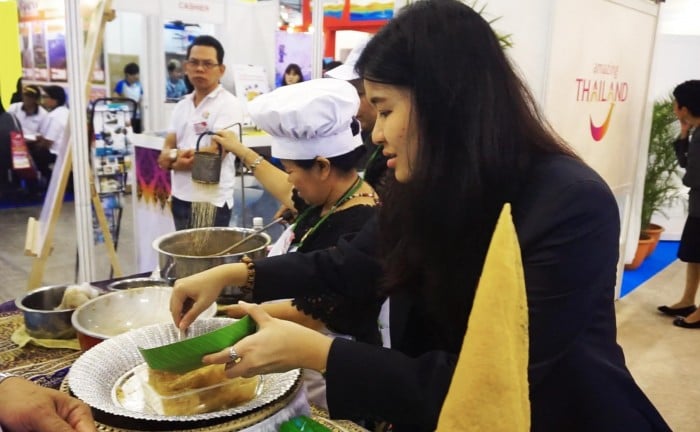 The NATAS Travel Fair 2017 is not just a feast for the eyes, but for the stomach too! We sampled mouthwatering Thai cuisine at the Tourism Authority Of Thailand booth and exquisite rice crackers at the Japan Pavilion. It was nice to satiate ourselves gastronomically after a long morning of walking and searching for the sweetest travel deals.
Curious to experience how the NATAS travel fair this year is like? Come on down to the Hall 7 and 8 of the Singapore Expo this weekend! Don't forget to check out the hottest deals to Europe and Asia before you go.
For more details on the NATAS Travel Fair 2017, find them here.