Summer Carnimal is a unique wordplay between carnival and animal. This might just be Ocean Park's biggest summer festival yet and a one-of-its-kind animal-themed party. This family-friendly festival will be held from now until 2 Sep 2018, which comes just in time for all travellers visiting the land of dim sum soon!
Here are some highlights that you should not miss:
Parades and Shows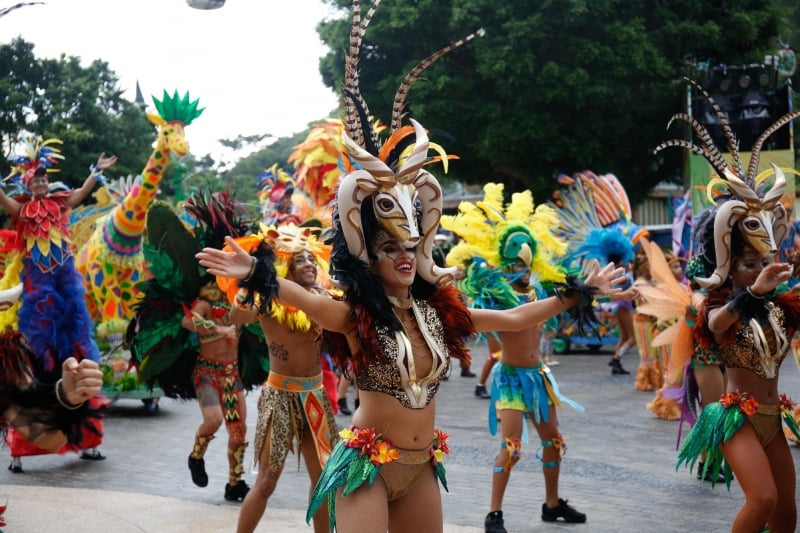 One of the key highlights of this festival, Caribbean Summer Parade and Caribbean Summer Night Parade features over 100 international performers in bright, funky animal-themed costumes, stilt walkers and musicians sashaying down the festival ground. Watch them groove along to the energetic, wild music and be dazzled by their high-energy performances! Don't forget to spot the various marine and wildlife animals, as well as the exotic bird costumes.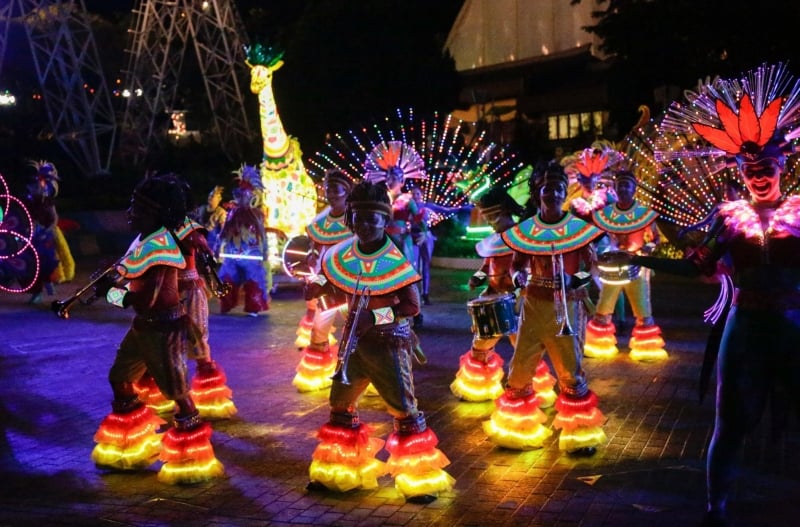 Go for the night parade for an even more mesmerising performance with performers adorning colourful LED-lit costumes! The parade will be held three times a day.
For visitors who love to watch live shows, make a beeline to Applause Pavilion's Viva Spectacular for spectacular acrobatics performance by Ebon Grayman and Shemika Campbell, or Park's Ocean Theatre's Aqua Kaleidoscope for a hypnotic water ballet show.
Attractions and Merchandises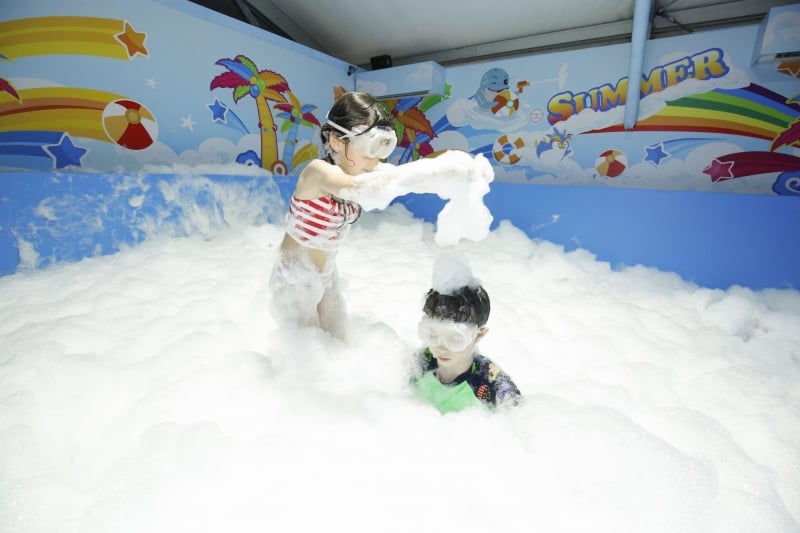 Located at Whiskers Harbour, Whiskers Wet & Foam Bash screams fun for adults and kids alike, with the foam play, colourful fountains and water screen arches. Time to splash away the heat if you have been watching the parade under the scorching sun!
There will be a variety of roving street acts including a powerful Capoeira performance, drum music, and energetic street dances.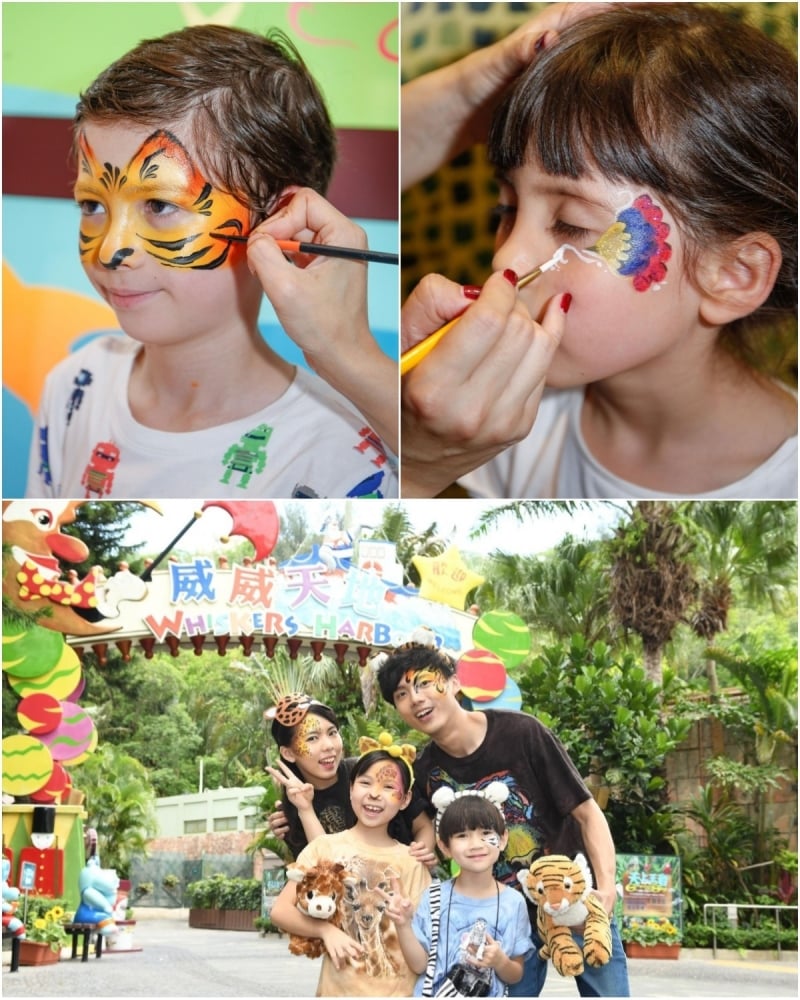 Fit right into the animal-themed festival with your face painted as a ferocious lion or a cute rabbit at Carnimal Wild Face Painting, Aqua City. Alternatively, purchase some limited-edition animal-themed hats and headbands.
Food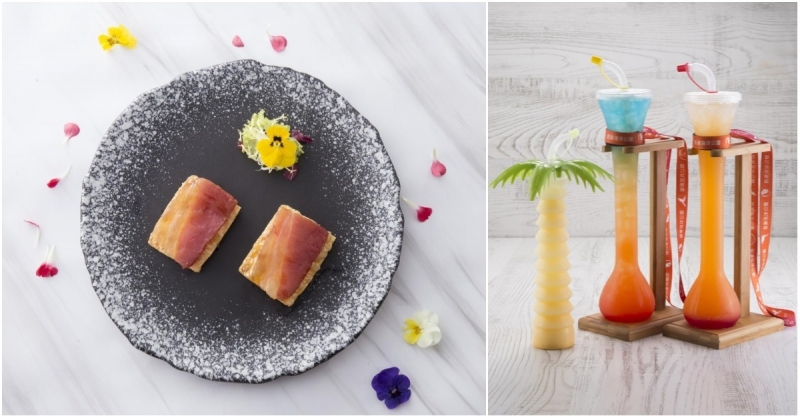 Sink your teeth into over 100 summer delicacies from Caribbean specialties and drinks to Chinese food designed by Michelin-starred chef, Chan Kwok-keung.
And if you are a budget traveller who is a foodie at heart, we have a deal for you! Enter the park for FREE every Friday and Saturday night between 8.30pm to 11pm for the Chill Out Sessions where gastronomic delights and an exciting DJ party awaits.
Enter the Park's Instagram contest to stand a chance to win awesome prizes like a trip on board a Royal Caribbean Cruise or a travel vacation package for two to Caribbean Islands. Spend a summer-tastic holiday in Hong Kong this year!
---
Information extracted from a press release sent by Cohn & Wolfe on behalf of Ocean Park Hong Kong.