Norway is known for its breathtaking natural landscapes and beautiful views, and that's exactly what we got when we hiked to Preikestolen aka the Pulpit Rock! Hiking is a must-do when you're in Norway, especially in summer, to fully experience the natural beauty of the country. I'm really glad we made the decision to do it.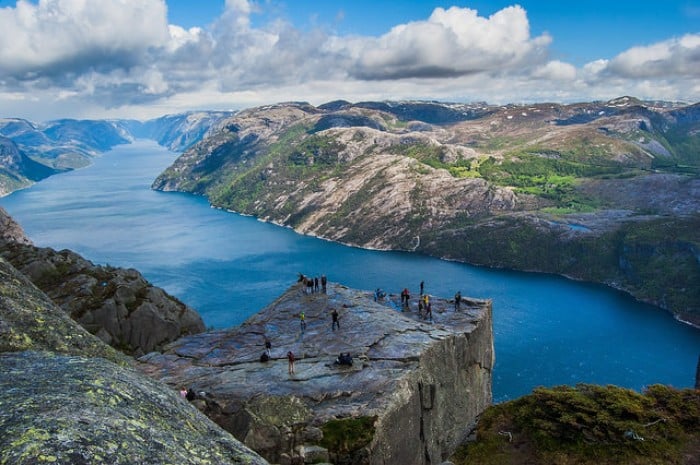 Image credit: Szczepan Janus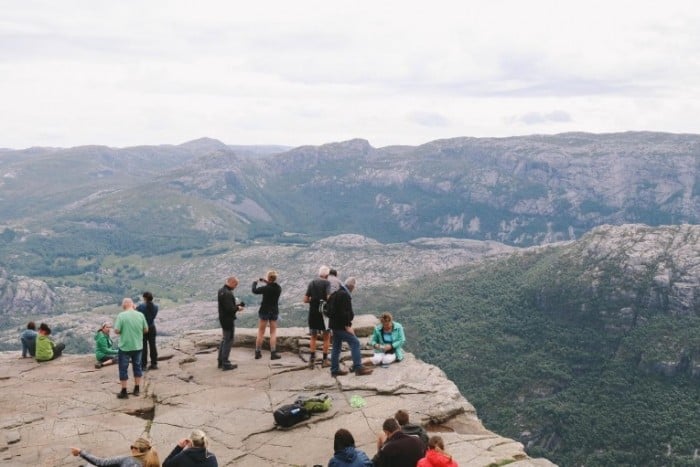 The Pulpit Rock is one of the most popular tourist attractions in Norway. This huge plateau, which is approximately 600 square metres, sits 604 metres over the beautiful Lysefjord. You get an amazing bird's eye view of the fjord from the plateau, while being able to dangle your feet over the cliff – if you dare to, of course.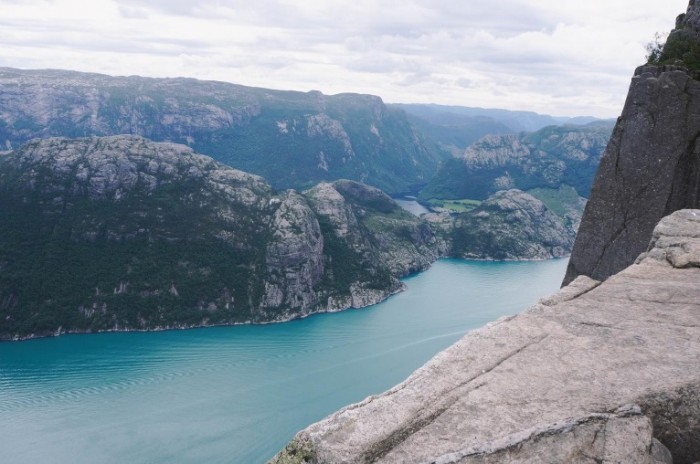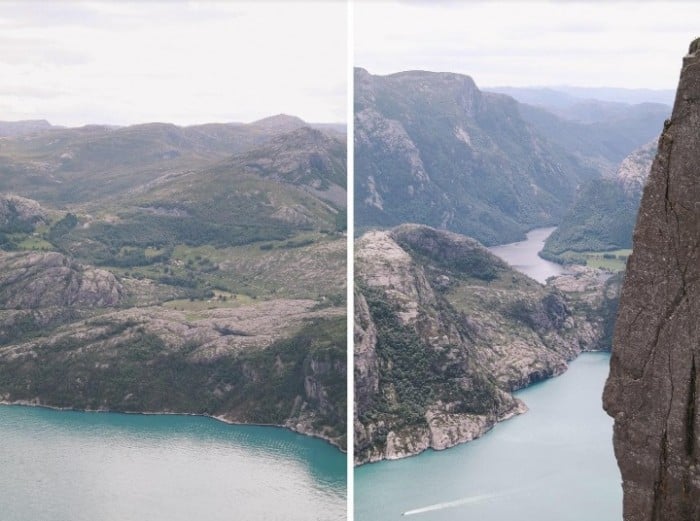 A quick disclaimer: Although the hike was really scenic and beautiful, it was not an easy journey. We took an entire day to make a day trip to Stavanger – the city nearest to the Pulpit Rock – from Bergen, where we were staying. The hike alone also took almost 8 hours up and back down!
Also read: Why You Should Travel Norway By Cruise
How to get there
Since we had a few nights' accommodation booked at Bergen, we could only afford a day trip out to Stavanger to reach the Pulpit Rock. A domestic flight between the two cities is under an hour, in fact only 25 minutes if the wind direction is favourable! Besides flying, you can also get to Stavanger by bus, ferry or driving – though those will probably take longer.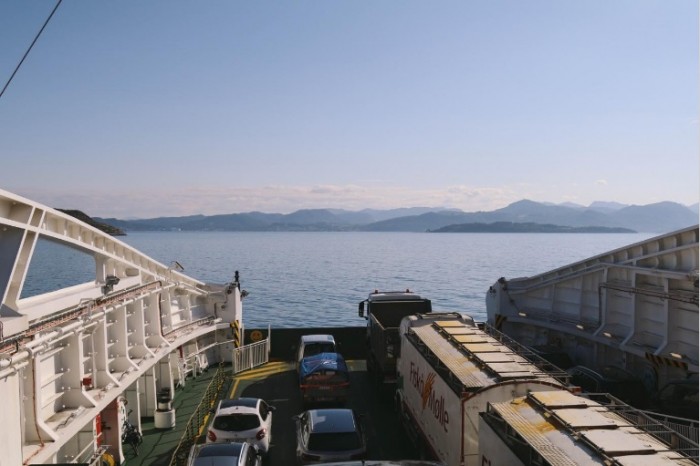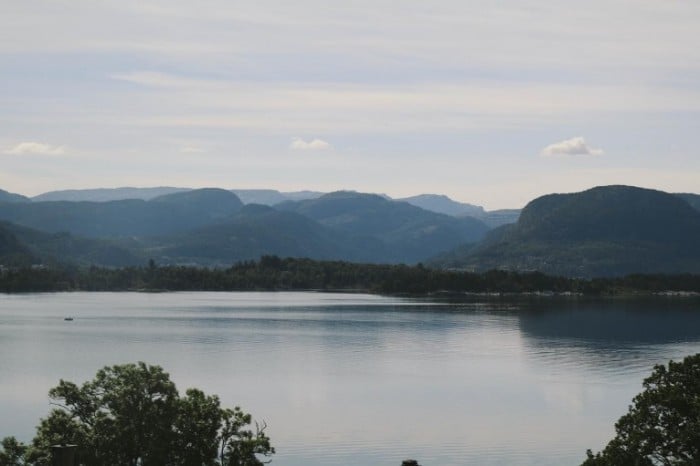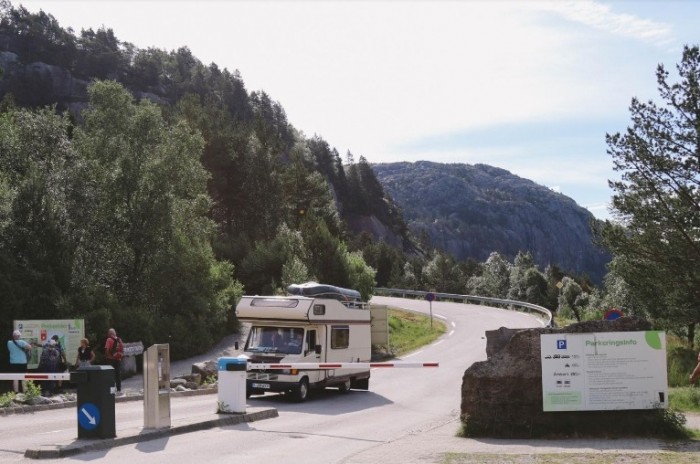 Once you arrive in Stavanger, hop on a shuttle bus from the airport to take you to the ferry terminal. The ferry takes you from Stavanger to Tau, where you can catch a bus to the carpark to officially start your hike up the Pulpit Rock!
Sounds like an awfully long trip, doesn't it? You can pre-purchase return tickets for both the ferry and bus ride online, which will help to make your trip smoother and faster; it costs roughly NOK 300 (S$49) per person.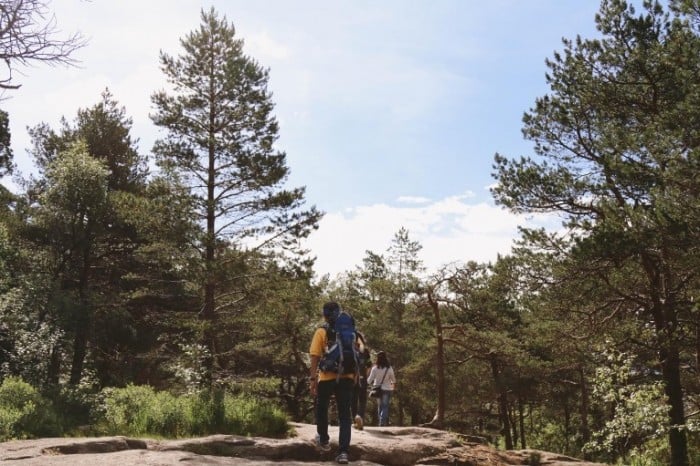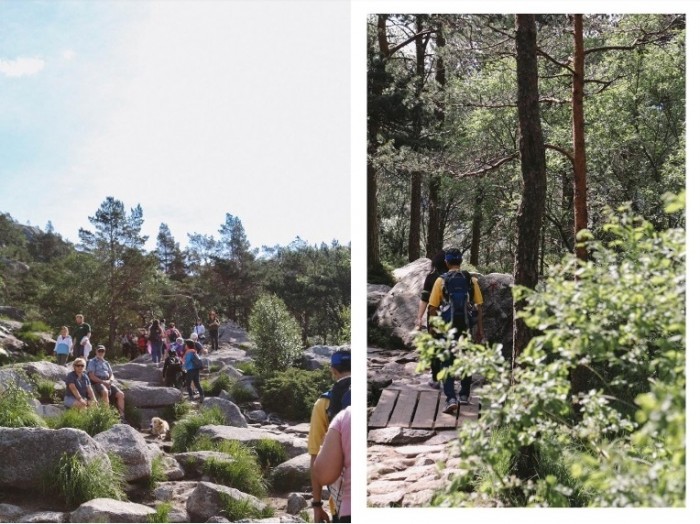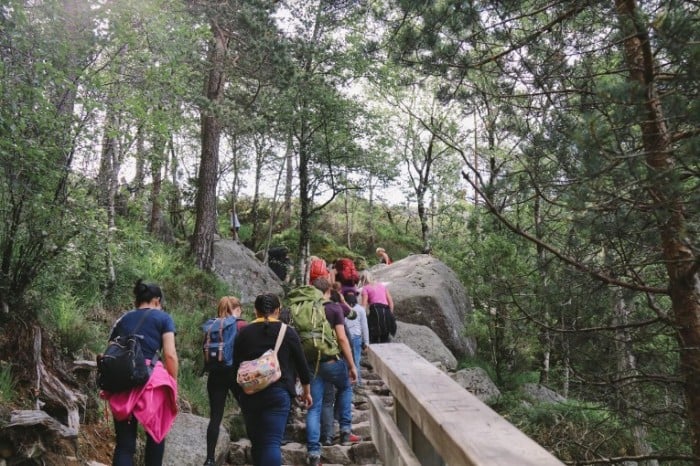 Our hiking experience
We embarked on our day trip to the Pulpit Rock from approximately 4.30am in the morning, and needless to say, we were pretty tired before even hiking. Nevertheless, it was pretty unbelievable and commendable that we completed the hike as a family – especially since we aren't athletic, and my little sister is only 11!
The hike begins right by the carpark, where you start off on seemingly the steepest road ever for 10–15 minutes. It was so steep I was afraid that my shoes wouldn't be able to provide enough grip. My calves were also dying and within that short 15 minutes which felt like forever, I was already asking myself, "What the hell did we just get ourselves into?!"
Thankfully, the steep climb led to a nice flat space, where most people stopped to take a little breather while seated on the rocks. We were seriously tired at that point.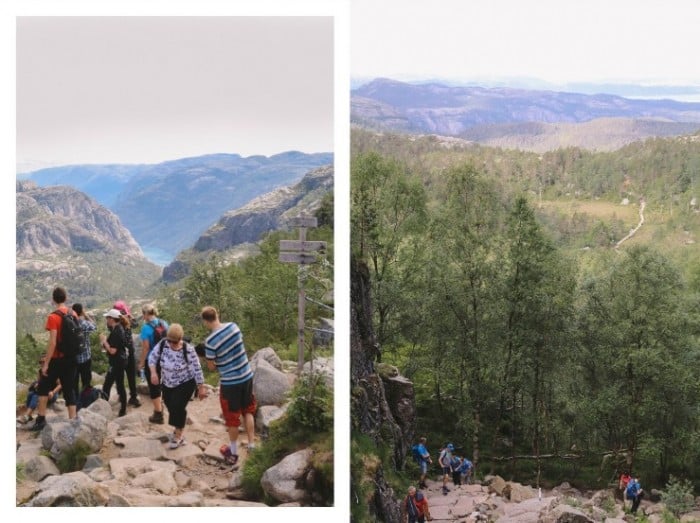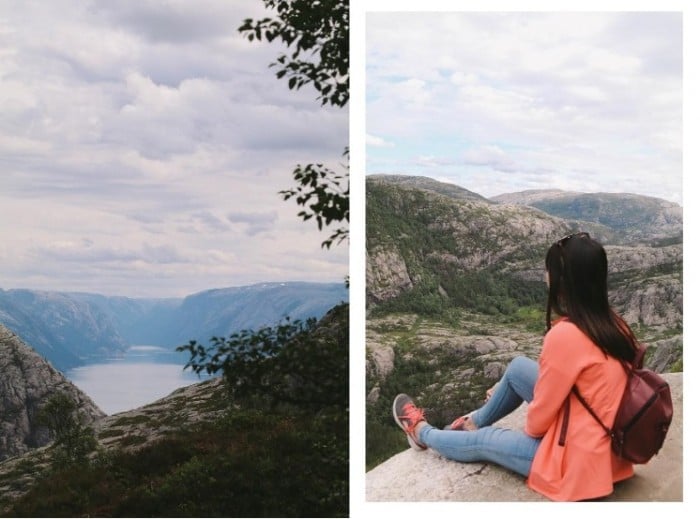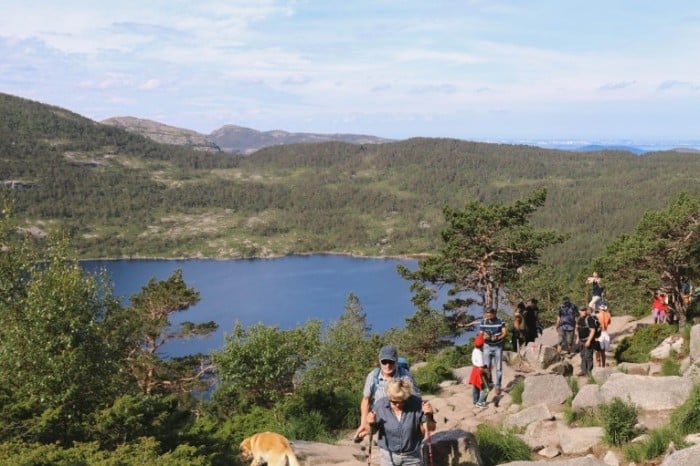 There were no steep terrains on the rest of the way up, but there were countless number of stone steps, which I thought were pretty high for the children. I would climb steps any day instead of a steep hill, though.
One thing that helped me get through the seemingly endless amount of stone steps was the lack of expectations. I basically didn't really read up on the Pulpit Rock hike, and hence I didn't really know how long we had to be hiking for.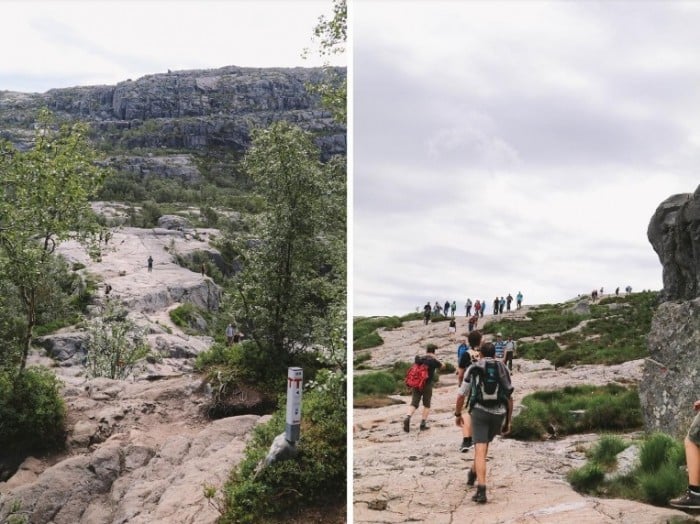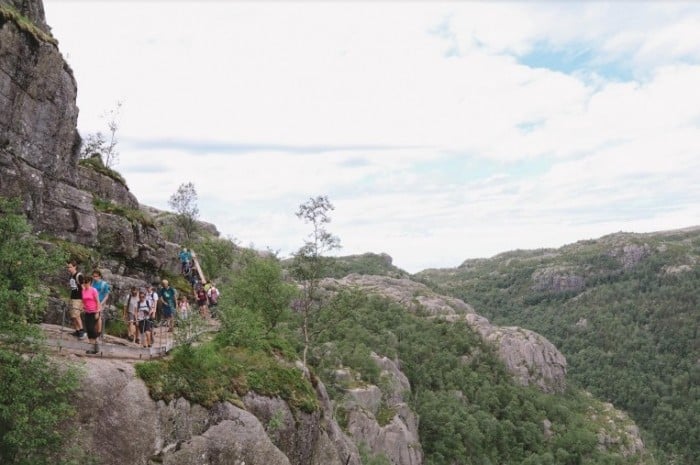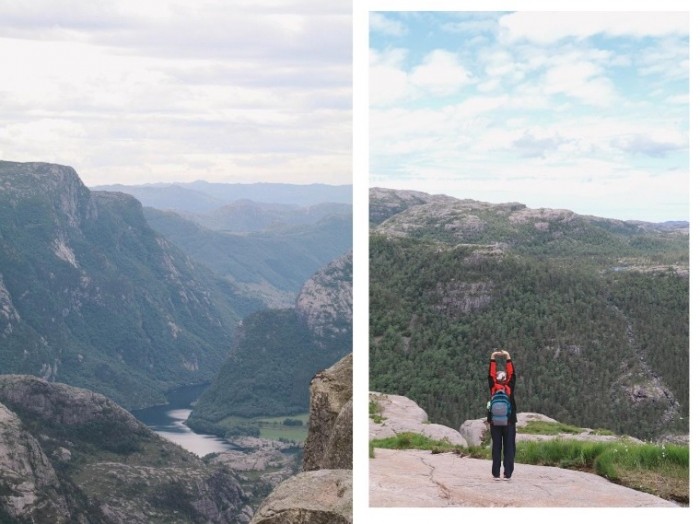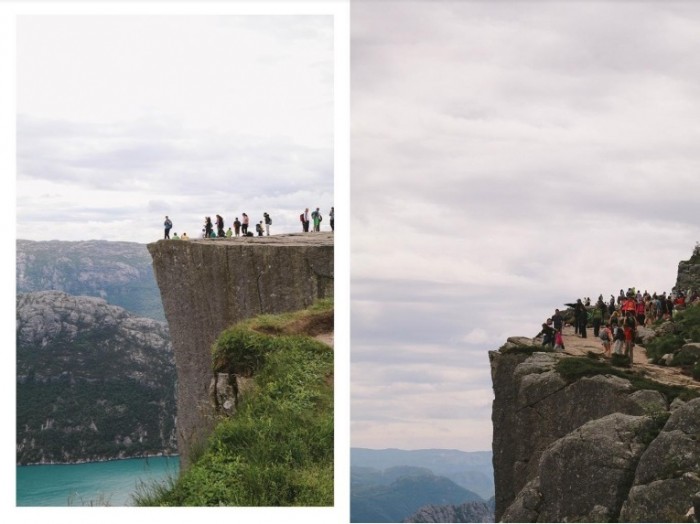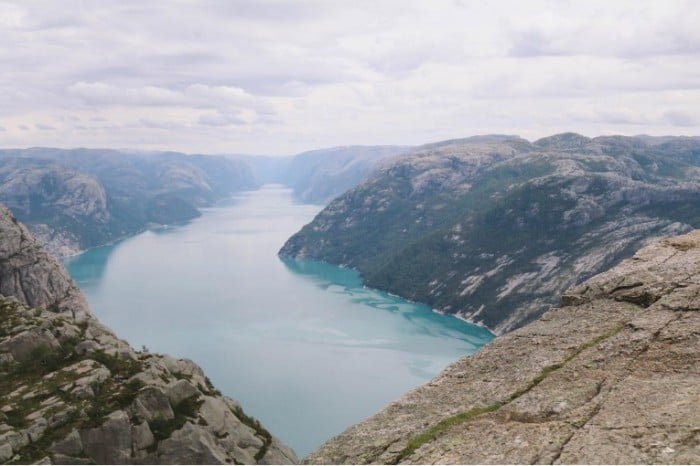 Basically expect about 4 hours' worth of uphill steps on the hike up, and a much quicker hike down! We took roughly 8 hours to conquer the Pulpit Rock, including the hour that we spent on the plateau.
Also read: Cruising Down Naeroyfjord, Norway's Most Beautiful Fjord
What to bring
Bring plenty of water, a hat to block the sun, bug spray, and sunscreen! There are plenty of tiny flies along the entire hike, which left us with itchy red bumps on our arms – either keep yourselves covered, or be prepared with insect repellant. While the Norwegian summer is nowhere near as hot as in Singapore, you can't hide from the UV rays. We definitely got tanner from the hike and sunscreen is a must!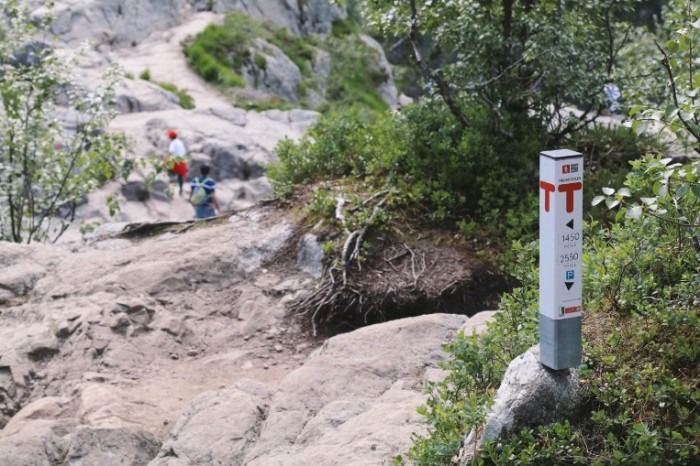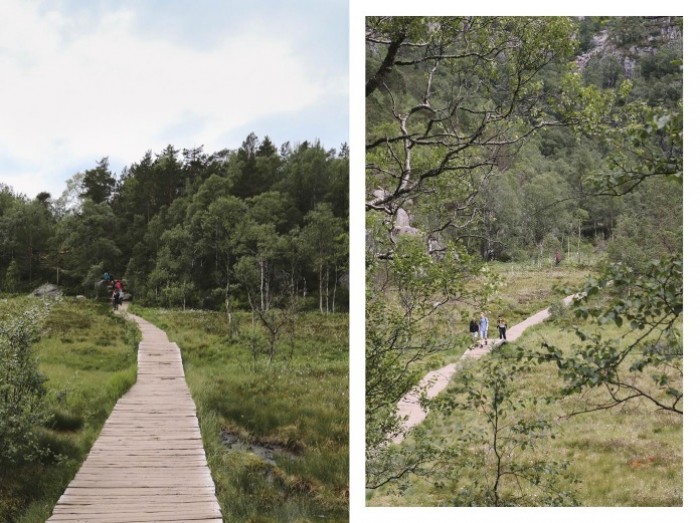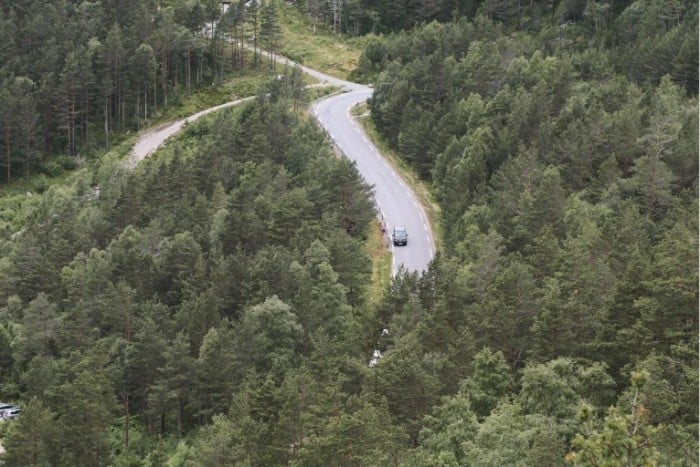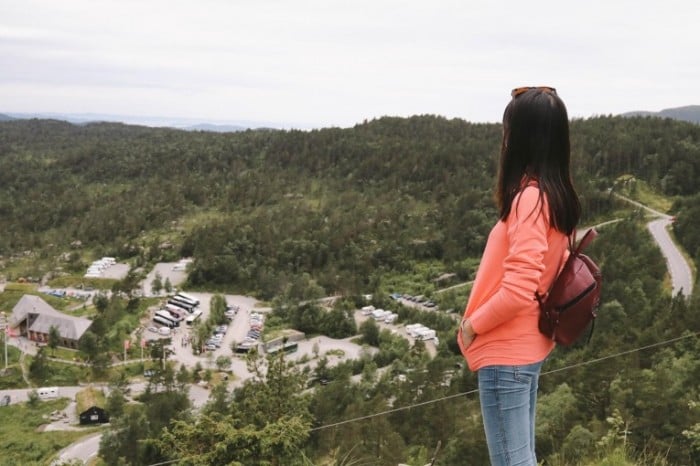 I would rate the difficulty of the overall hike to the Pulpit Rock a 4/5, mainly due to how long it took us to complete it. The view however, was incredibly rewarding when we reached the top.
You have to see it for yourselves!