Perhaps next time couples will find a less hazardous way to show their affection for each other. The famous Pont des Arts footbridge over the Seine in central Paris was shut down for a period of time on Sunday, June 8, when thousands of "locks of love" attached to it caused part of it to collapse. People were evacuated and the bridge was barricaded – only to reopen on Monday.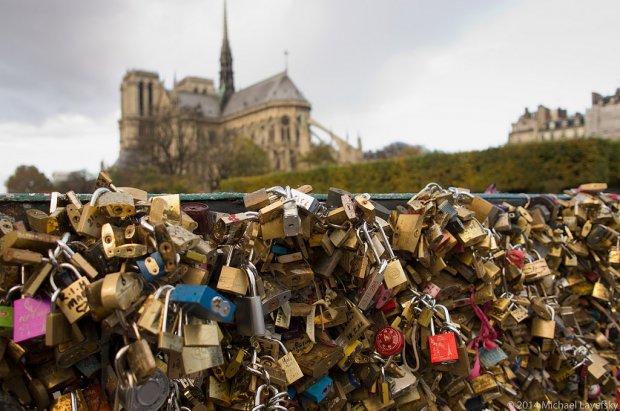 Image credits: http://bit.ly/1xBKZVL
For many years the bridge has been the location for lovers across the world to seal their love by securing a padlock inscribed with their names onto its railing and throwing its key into the Seine River below. Locks of love is a tradition symbolising everlasting love and has drawn a lot of travellers to the bridge.
However, each lock can weigh from 54g to 90g. The portion of bridge that fell weighed about 200kg while the total weight of the entire bridge is estimated to be a staggering 10 tons or almost 10,000kg.
In light of what has occurred, officials are thinking of ending this long tradition due to the harm it causes the bridges. The weight of the locks have caused the railings to crumble and this both threatens pedestrians on the bridge as well as cruise boats that glide under it.
In March, two Americans living in Paris collected thousands of signatures in a petition to get the locks removed. They say it is a complete "eyesore" and as recently made evident, a huge damage to the bridges.
Officials are however hesitant to take stricter measures as it may hurt the tourism industry and Paris's reputation as the city of love. Instead, they are trying to find an alternative for the locks of love.
Today, the tradition has spread to the fences, bridges and poles of many other European countries including Germany, Holland and Italy. However, the origins of this ancient tradition, believe it or not, is said to be from China, where lovers believed that such action means locking their love forever.
Despite the physical harm it may cause, the tradition is still a beautiful one. Since we're all digital these days, maybe we'll see a digital bridge soon? In any case, let us embrace the famous locks of love stories before it's gone. Who knows what will happen tomorrow right? Let's just love this moment.
A bridge on Steel Street (Staalstraat) in Amsterdam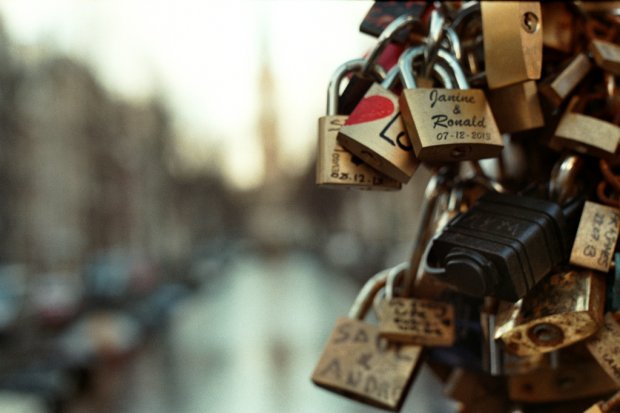 Image credits: http://bit.ly/1kW6LzC
Image credits: http://bit.ly/1kW6UTI
Jewel Covent Garden (supporting the British Heart Foundation), London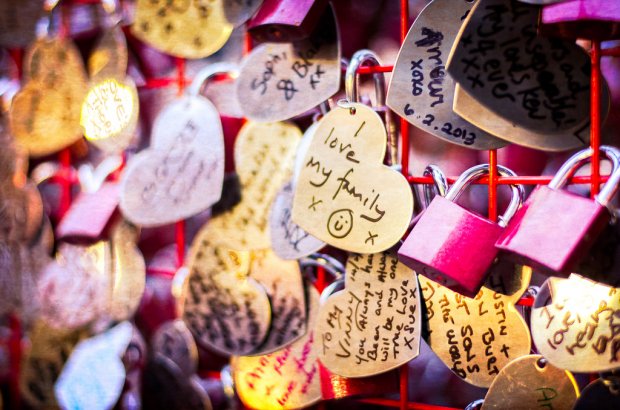 Image credits: http://bit.ly/1oHfpBP
Hohenzollern Bridge, Germany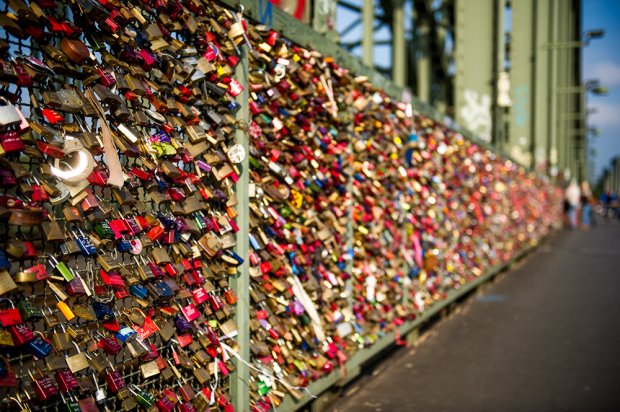 Image credits: http://bit.ly/1ljUL9F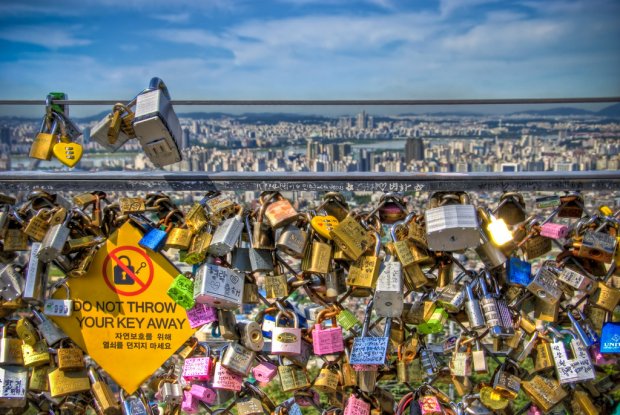 Image credits: http://bit.ly/1l39VeX
Huashan, China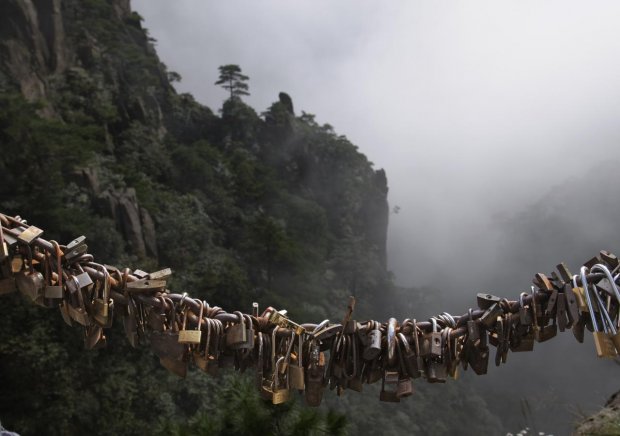 Image credits: http://bit.ly/1peRBav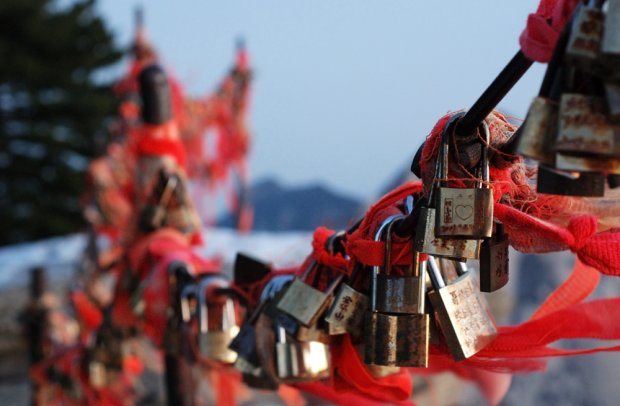 Schenley Park Bridge in Pittsburgh, Pennsylvania, USA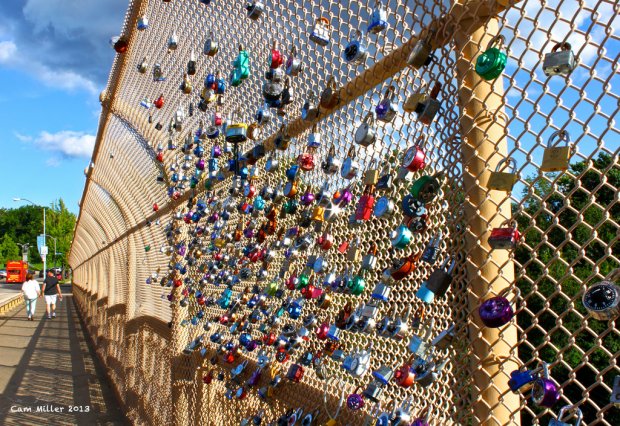 Image credits: http://bit.ly/1kgD866
Florence, Italy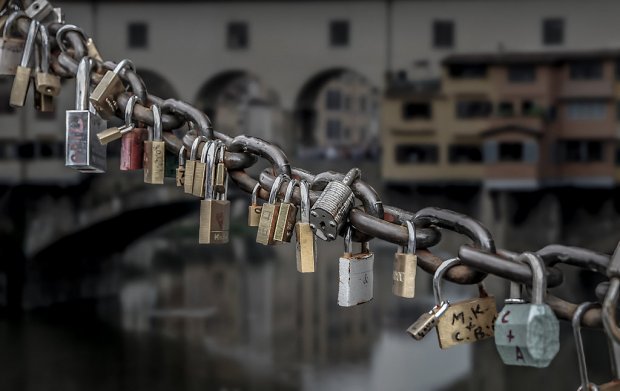 Image credits: http://bit.ly/SJsazO
Penang Hill, Malaysia
Image credits: http://bit.ly/1mFiBto
Want to visit the Pont des Arts Footbridge before it disappears? Here's how you can make your travel happen:
TripZilla Travel Packages to Paris, France
Want to visit the Pont des Arts Footbridge before it disappears? Here's how you can make your travel happen:
TripZilla Travel Packages to Paris, France