Image credits: Jerry Ferguson
When setting foot in one of the most famous cities in the world, it does seem daunting to try and squeeze everything New York has to offer into one single day. For those doing a layover or only have 24 hours to spare, this guide will help you make the best of your time in this incredible metropolis!
Also Read: How New York Changed My Life
Drop your luggage at the airport
You will be able to deposit your luggage at the arrival halls of Terminals 1, 2, 4 and 5 in John F. Kennedy (JFK) International Airport. The cost of storage depends on the size of your luggage, with the price ranging from USD 4-16 a day. However, take note that only the baggage storage at Terminal 4 is open 24 hours a day.
Utilise the transit facilities if need be
The Airspace Lounge at Terminal 5 of JFK Airport is available for all guests, with charges ranging from USD 20-35 per entry. Facilities include showers, wireless internet, a business centre, and food and beverage options. The lounge is located post-security between gates 24 and 25, and is only available for passengers arriving in Terminal 5. At Terminal 4, there are also showers available after security.
Acquaint yourself with the transport system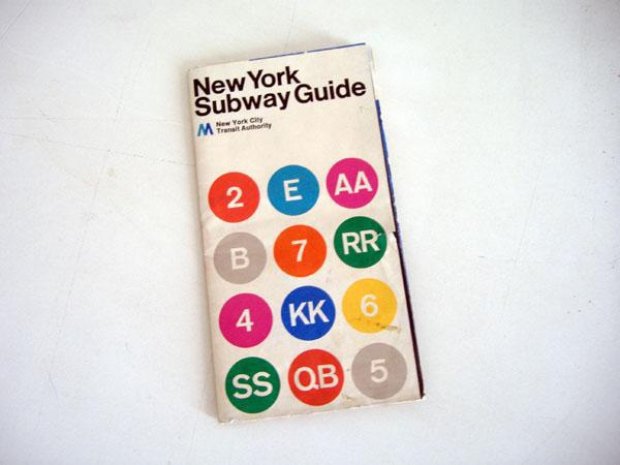 Image credits: D.so
It is better to explore the city either on foot or via the subway system, as NYC buses can be rather confusing, while the famous yellow cabs run a steep price. With its grid system, New York is an easy city to navigate, and you will only need a good map and a decent sense of direction to find your way around.
You will need a MetroCard for the subways and public buses. This card will cost USD 1, and you can load any amount of credits to the card. The base fare for each trip is USD 2.50, and an additional 5% credit will be added if you top up more than USD 5 at a time. While you are getting your MetroCard, don't forget to grab a copy of both the Metro map and city map to help you navigate the city!
Morning in New York
The JFK airport is located at Queens, a bridge away from Manhattan where most of the attractions are. Make the best of your starting location by heading to the renowned Brooklyn Bridge to take a stroll across to Manhattan.
Breakfast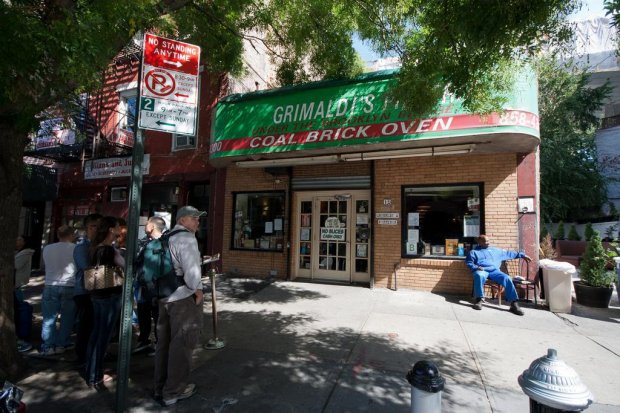 Image credits: Eric Mesa
Grab breakfast before you walk across the famous Brooklyn Bridge into Manhattan. At the foot of Brooklyn Bridge lies Grimaldi's Pizzeria, an award-winning pizza chain that only serves whole pizzas baked in coal-fired brick ovens. What better way to start your morning off than by eating one of the best pizzas in New York City while enjoying the view of Manhattan?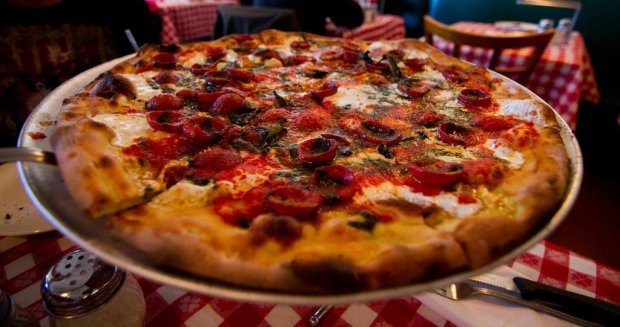 Image credits: Guian Bolisay
However, be forewarned: Grimaldi's Pizzeria does not take reservations, and the line has a tendency to get really long in the summer. Otherwise, if you do not have the appetite for a full pizza, another option to try would be Almondine Bakery, where the best croissants and baguettes in New York City are for sale.
Walk along the iconic Brooklyn Bridge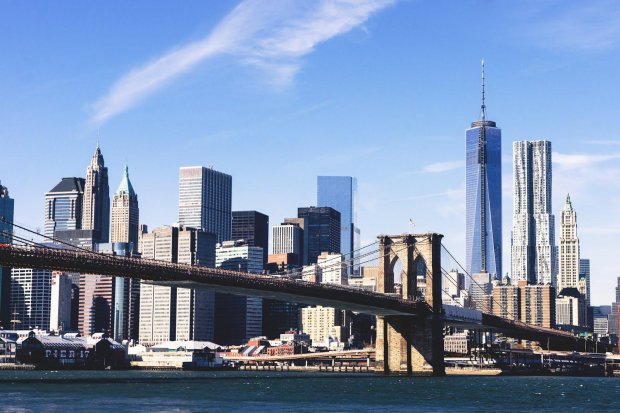 Image credits: Javi Sánchez de la viña
The famous Brooklyn Bridge is one of the oldest suspension bridges in the world, connecting the two boroughs of Manhattan and Queens. Take your time to admire both the architecture of the bridge and the stunning coastline of Manhattan. Many couples have also locked in their love with love-locks at various parts along the bridge – bring your own lock and join them too!
After crossing the bridge, exit the bridge heading south on Broadway towards Battery Park.
Pet the Wall Street's Charging Bull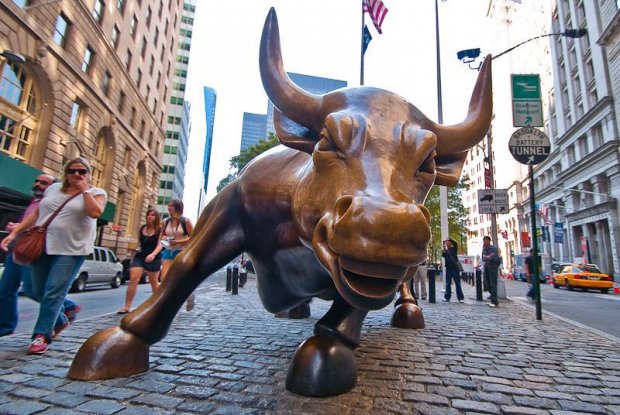 Image credits: Dasoaz
Along the way to Battery Park, you will pass by the Charging Bull of Wall Street. The giant Charging Bull is an iconic bronze sculpture that stands in Bowling Green Park, symbolising the strong and aggressive bull market that every Wall Street trader hopes for.
Take a short break at Battery Park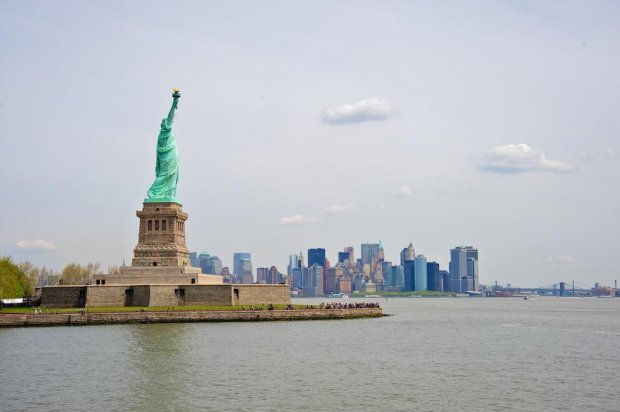 Image credits: Ed Yourdon
Located at the southern tip of Manhattan Island, Battery Park is one of the oldest open public spaces in New York City. The park's main attraction is Castle Clinton, a circular sandstone fort that served as America's first immigration station, welcoming more than 8 million people between 1855 to 1890.
At Battery Park, you can also get a beautiful view of the Hudson River, New York Harbour and the Statue of Liberty. If you want an up close view of the Statue of Liberty, Battery Park is also where you can take the Staten Island Ferry to Liberty Island.
Pay your respects at National September 11 Memorial & Museum
From Battery Park, you can travel by foot to the 9/11 Memorial Museum at the World Trade Center Site in Lower Manhattan. Take a moment to browse the exhibitions and immerse yourself in the stories of those at the centre of the tragedy which left an indelible mark on the world.
Afternoon in New York
Bask in the grandeur of Grand Central Terminal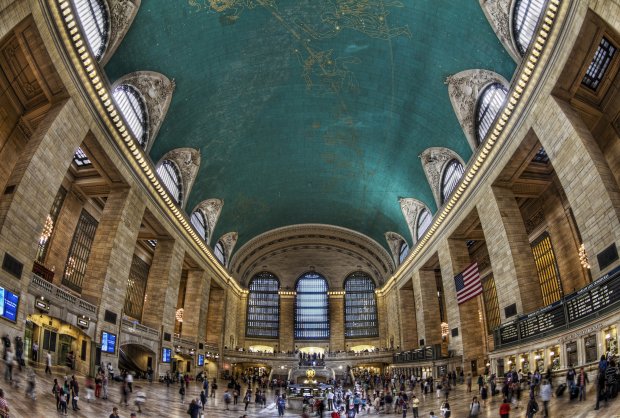 Image credits: Kah-Wai Lin
After getting a taste of Lower Manhattan, hop on a subway up to the Grand Central Terminal, one of the major landmarks of Midtown Manhattan. As the world's largest train station with 44 platforms, this 100-year-old depot remains bustling with commuters and visitors from all over the world to this day. Apart from admiring the station's magnificent Beaux-Art architecture, you can also explore the variety of shopping and dining options at the lower concourse. Before you leave, be sure to try out the Whispering Gallery!
Lunch
While in Grand Central Terminal, you may want to drop by the iconic Grand Central Oyster Bar & Restaurant for lunch. Residing in the Terminal since 1913, the restaurant offers a wide assortment of fresh seafood that will leave you spoilt for choice.

Image credits: Robyn Lee
If you're in the mood for something simpler like a good ol' New York-style burger, Shake Shack, also housed within Grand Central Terminal, is the place for you.
Step into the famous Museum of Modern Art (MoMA)
Located 11 streets away from Grand Central Terminal, MoMA often makes the list of top things to do in New York City. Apart from iconic masterpieces such as Warhol's Campbell's Soup Cans, Van Gogh's Starry Night, the museum also houses sculpture and photography galleries, performance art, and a large collection of films. If you happen to drop by on a Friday, you're in luck! Admission will be free from 4-8pm, so plan your day carefully.
Take a stroll in Central Park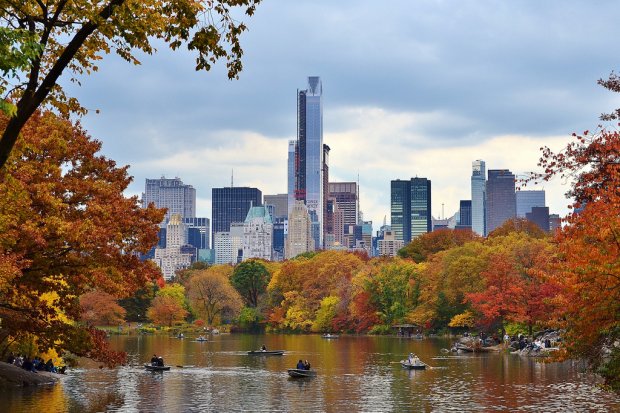 Image credits: gigi_nyc
A short distance north of MoMA lies the renowned Central Park in the heart of Upper Manhattan. From biking in summer to ice-skating in winter, there are endless activities that you can partake in all year round while enjoying scenic views. Even simply taking a stroll or lounging on a picnic mat in this oasis of green would be a welcome respite from the concrete jungle that is New York. Look out for events or concerts in the park as well!
Evening in New York
Catch the sunset from The High Line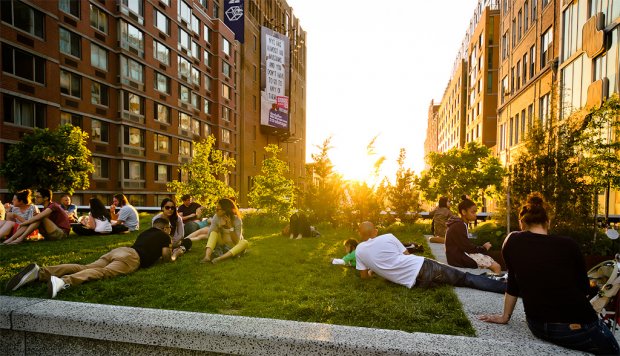 Image credits: Filipp Solovev
As night starts to fall, you can take the subway down to the High Line, an elevated park built on a disused historic freight rail line. From the unique vantage point of this park in the sky, you can marvel at the breathtaking view of the sun setting over Hudson River, against the backdrop of the beautiful skyline. There is no better way to escape the hustle and bustle of New York's traffic than to simply float over it all.
Dinner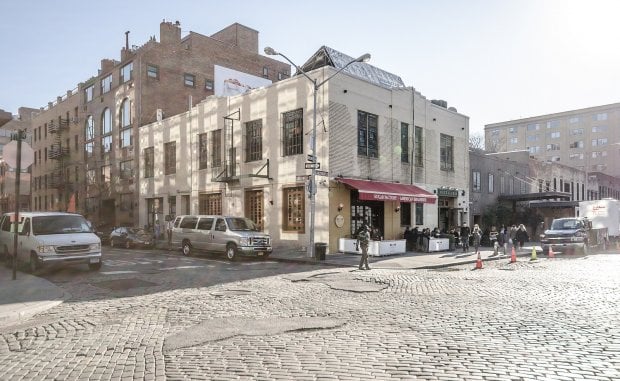 Image credits: Maciek Lulko
You won't be short of dinner options with the Meatpacking District New York's "most fashionable neighbourhood, nearby. For a taste of the high life, the 260-seater restaurant Catch might be up your alley. Keep your eyes peeled for celebrity sightings! Spice Market is also worth visiting to experience Asian street food elevated to fine dining status.
Within the area sits Chelsea Market, a haven offering a range of culinary delights for foodies. The lobster rolls and sushi bar at The Lobster Place are must-tries. After grabbing a bite, wash it down with interesting flavours of ice cream or popsicle at L'arte Del Gelato and People's Pops.
Be dazzled by the lights in Times Square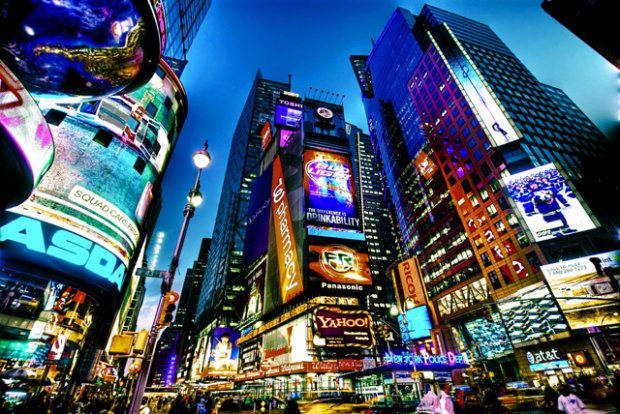 Image credits: Wikipedia Commons

What better way to spend the night in the Big Apple than to discover for yourself why New York is known as the city that never sleeps. Ride the subway to Times Square and be dazzled by the neon lights and brightly-lit billboards that stay on throughout the night. With some stores and restaurants opening till late, it is no wonder that Times Square is buzzing with activity – perfect for some night shopping or a supper snack. Contrary to popular belief, most shops don't stay open 24/7, so once the crowd empties out, head to the Meatpacking District once again.
Party the night away in the Meatpacking District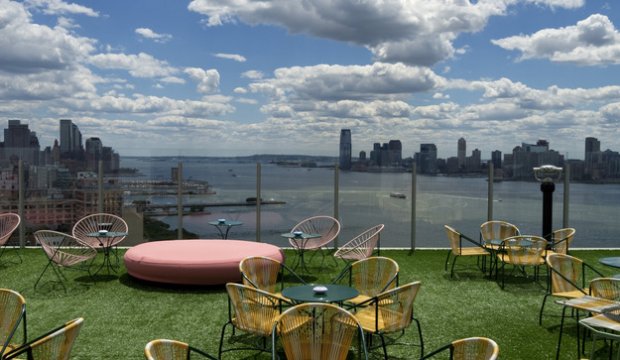 Image credits: standardhotels
Find your way to Le Bain, one of the most popular nightclubs in the Meatpacking District.  Le Bain plays trendy music and is a hit among the young crowd and also tourists. Knock yourself out at the plunge pool or the rooftop bar. A bonus point: you can get incredible views of the Hudson River, the Empire State Building and the Freedom Tower from the balcony.
If you happen to be in town on Mondays or Tuesdays when Le Bain is closed for the week,  head down to is the two-storey Avenue instead. The one word to describe this nightclub is "classy" – we're talking chandeliers, candles and tapestries. Their open bar and bottle service, combined with the excellent atmosphere will ensure that you wrap up your time in New York on a high note. Hey, Kim Kardashian once had a private event hosted by Avenue.
Undoubtedly, 24 hours is too short a duration to uncover all the wonders of New York City. Despite that, you will definitely get to experience a fulfilling slice of this bustling metropolis with this guide. In fact, you might just find yourself coming back for more than a layover next time!