Without a doubt, Seoul is a shopping and foodie haven for all. But when you need a breather from the hustle and bustle of this city that never sleeps, reconnect with nature by taking a day trip to Nami island, Gangchon Rail Bike and Petit France!
Nami Island
I booked a day tour online, which would pick us up from Myeongdong station then bring us to Nami Island, Gangchon Rail Bike park, and Petit France. It was a very smooth and enjoyable experience.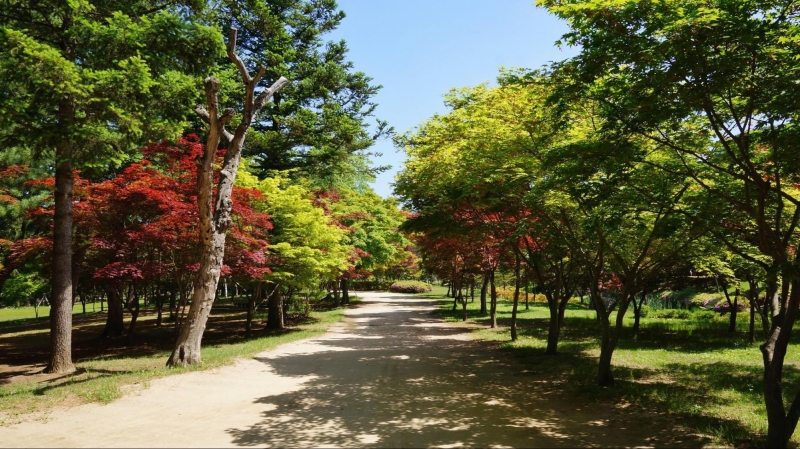 After about an hour's drive and a short ferry ride later, we arrived at Nami Island! Our eyes eagerly took in the lush foliage and greenery. You can either explore the island on foot or rent bicycles to get around. It only took us about 20-30 minutes to walk from the entrance to the other end of the island. Nami island is known for its incredibly photogenic metasequoia lane where the famous Korean drama, Winter Sonata, was filmed.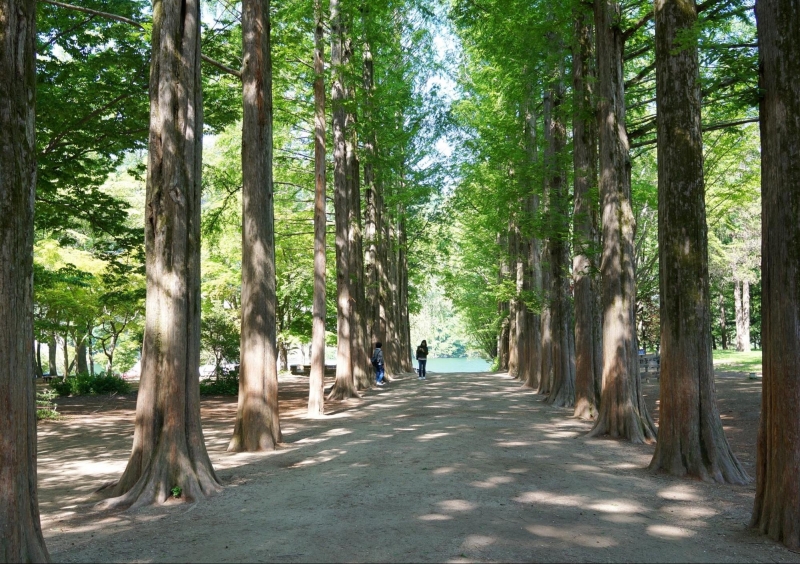 The island is also teeming with animals, so keep your eyes peeled for the beautiful peacocks, rabbits, swans, squirrels and more! There is even a canine-friendly park with obstacle courses in it for visitors bringing their furry friends with them.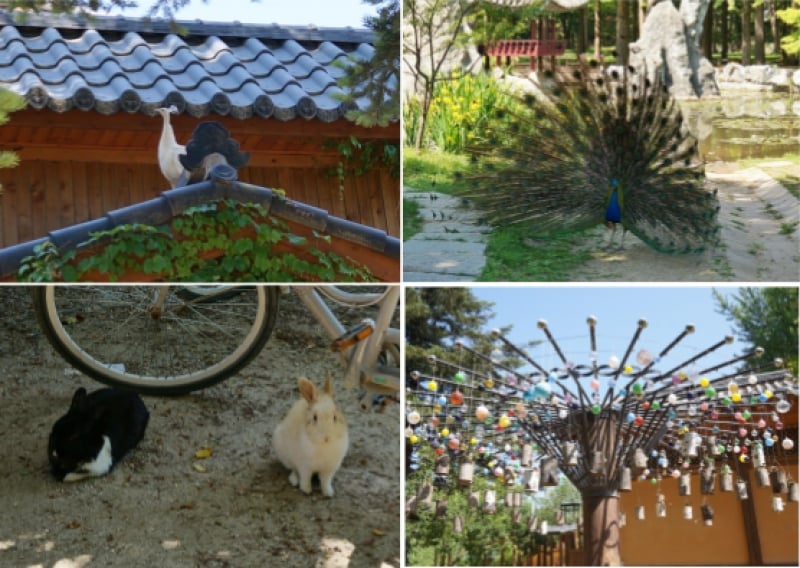 There were also various cafes and restaurants on the island if you get peckish from the walk. Aside from that, you will find some art installations and interesting statues as you explore the island. The tour allowed us about one and a half hours at Nami island, which was more than enough to walk around leisurely and take lots of pictures along the way!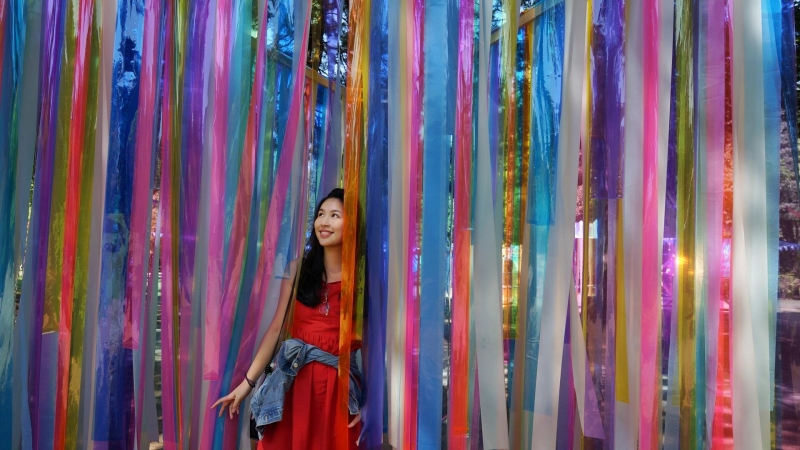 When we were leaving and saw the hoard of people queuing to board the ferry towards the island, we were so glad that our tour brought us here in the morning as the first stop so that we were able to enjoy it without jostling with the crowds. So if you are planning to visit Nami island, do make it a point to go early!
Gangchon Rail Bike
After having lunch at Nami island, we drove for another hour or so until we arrived at Gangchon Rail Bike. This is the biggest rail bike park in Korea and definitely the highlight of this day trip! You can opt to take a 2 or 4 seater bike and even add on for a VR experience. Although you are unable to control the direction, you can control the speed by pedalling faster or slower and with the hand brake in the middle.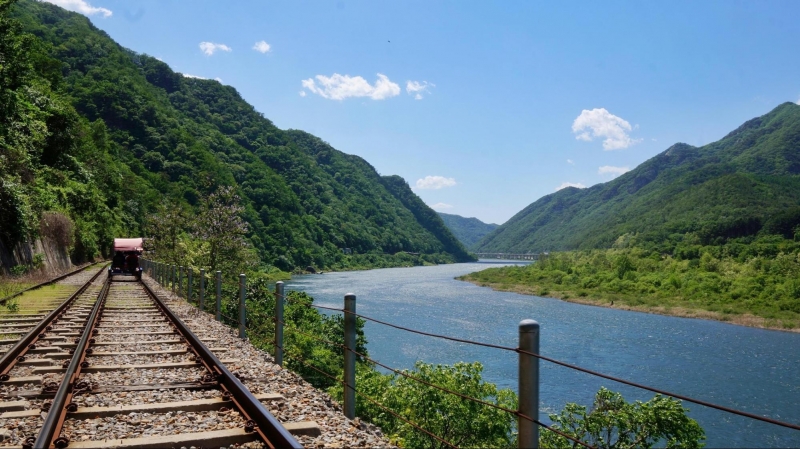 Not only did we have so much fun pedalling the bike, the scenery was also absolutely breath-taking. The rail tracks brought us through different landscapes from peaceful farms to beautiful valleys. There were also several tunnels that have been decorated with different interactive themes.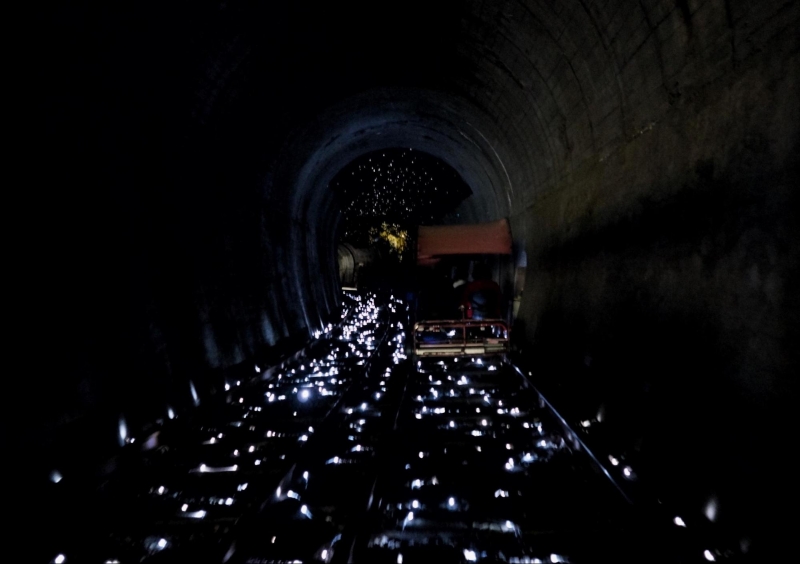 The Gangchon rail bike is definitely a unique and memorable way to see the countryside that is fun for all ages as it was not that tiring, and there only a few gentle slopes that needed more effort to pedal. We completed the track in about 30 minutes and took the train back to the starting point to regroup with our driver.
Petit France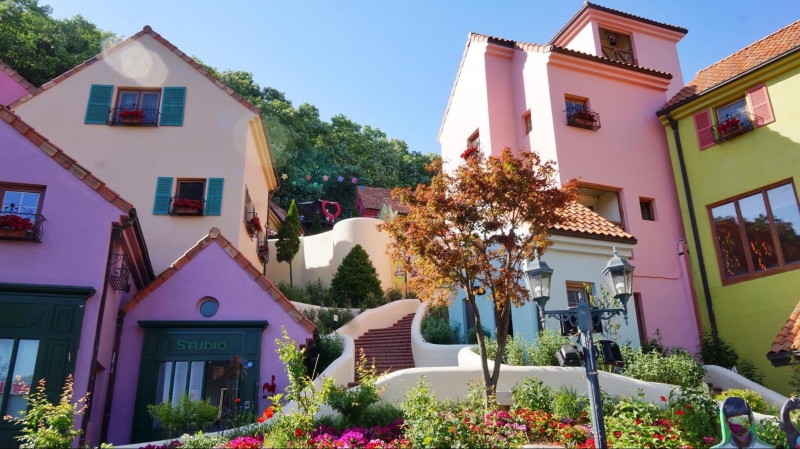 Our last stop of the tour is Petit France, a quaint European-styled park that is best known for its colourful houses and murals. To be honest, I found this attraction rather touristy and there was not much to do other than taking pictures.
We ended up whileing away the time by having ice cream and basking in the sun at the fountain square, which was quite nice and did feel reminiscent of Europe.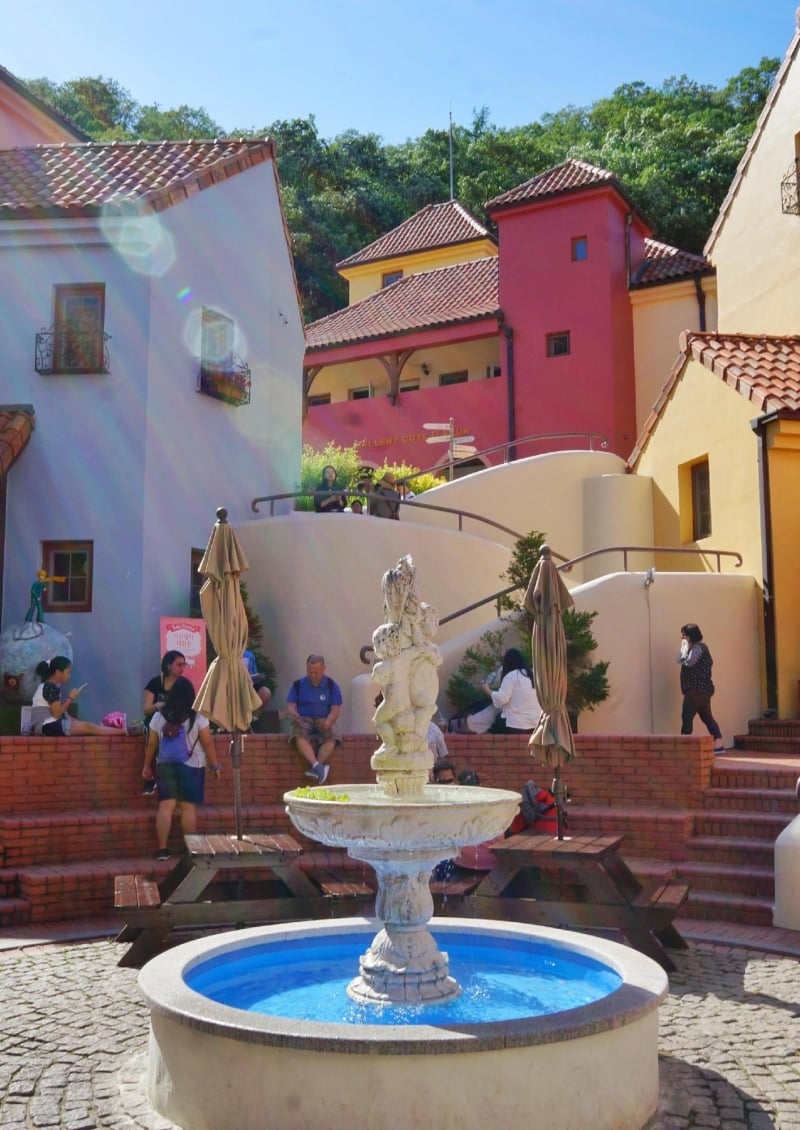 If you walk around you might find some Little Prince murals along the way!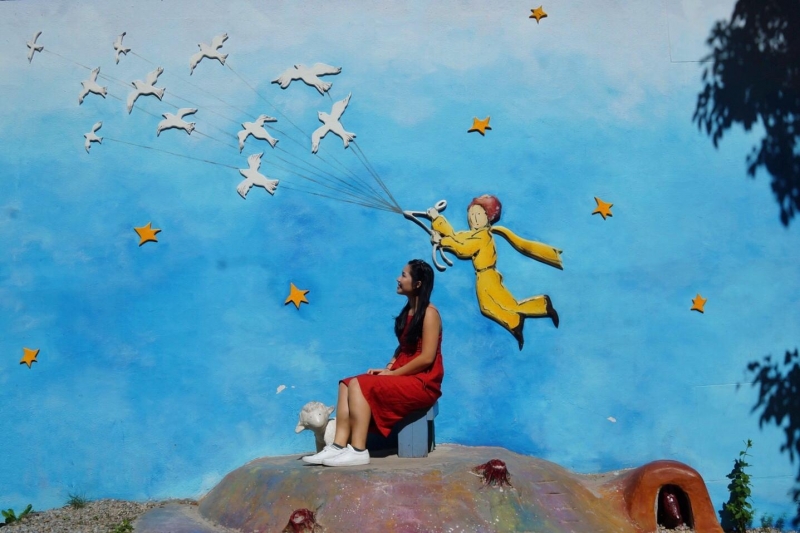 All in all, I really recommend Nami Island and Gangchon Rail Bike as a day trip from Seoul, but would give Petit France a miss. Though the colourful houses were charming, the park is nothing to rave about unless you are the kind of traveller that enjoys going to places just for photo ops.
Nevertheless, I still enjoyed this fuss-free tour, which allowed us enough time at each place to explore at our own pace!