I love island life. I love the sea, the sand and the sun. Although in all irony, I live in Singapore, which is technically an island, I just can't get the satisfaction of an island escapade/adventure. I always dream of island hopping in the Caribbean, so out of desperation, I sought relief from the islands at our next door neighbour – Malaysia. I've been to some on the list and there are others that I'm dying to visit, like #1 and #2.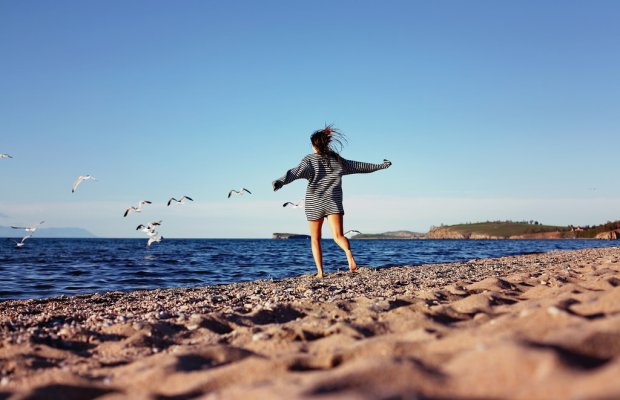 Image credits: petukhov.anton
* I will be using the term Island and Pulau interchangeably in this article. Pulau means island in Malay Language.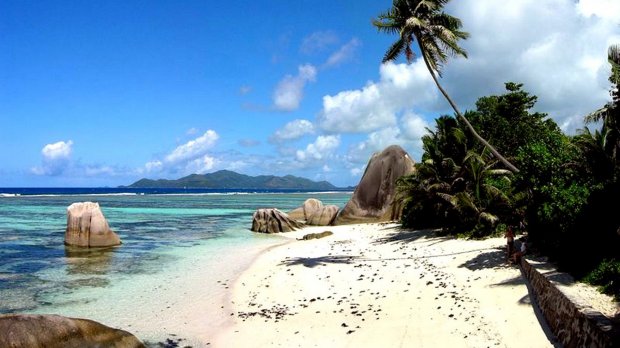 Image credits: paradiseistheworld.com
Tiga Island a.k.a Survivor Island
Pulau Tiga is the first location for the popular reality TV show "Survivor". The island is situated off the West Coast of Sabah in Borneo. There are trails, plenty of trails on the island (including one that leads to a mud bath). It may not be your typical luxury island getaway but this uninhabited place will certainly let you escape from reality – or perhaps bring out the Chuck No land in you?
Also read: 10 Unspoilt Islands in Indonesia for Your Next Beach Vacation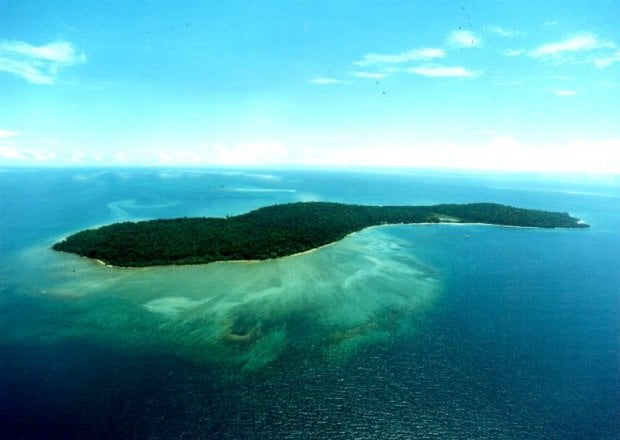 Image credits: borneotrails.com.my
Rawa Island
Rawa Island is another option close to Singapore (even closer than Tioman!) The only way to get there is by a 1 hour ferry ride (or 30mins speed boat) from Mersing Jetty. There are fewer tourist on this small island compared to Tioman, so it may be a better choice for those who prefer less crowd. Rawa is known for its soft white sand and coral reefs rich with marine life (as it is mostly untouched).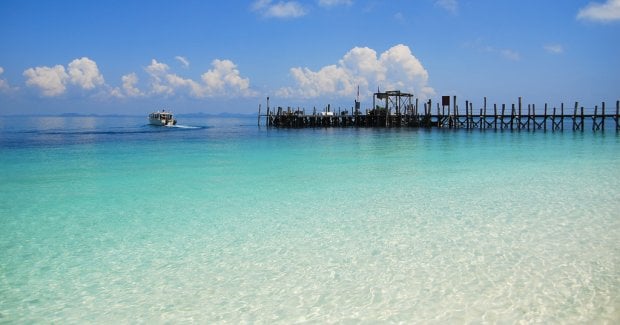 Tinggi Island
Also accessible from Mersing Jetty, Pulau Tinggi is bigger than Rawa but smaller than Tioman. Not only does PulauTinggi offer a tranquil island life, it is also populated with lush jungles. This island can be a great family adventure offering both water activities in the deep blue, as well as rock climbing or trekking leading up to waterfalls amidst the rainforest.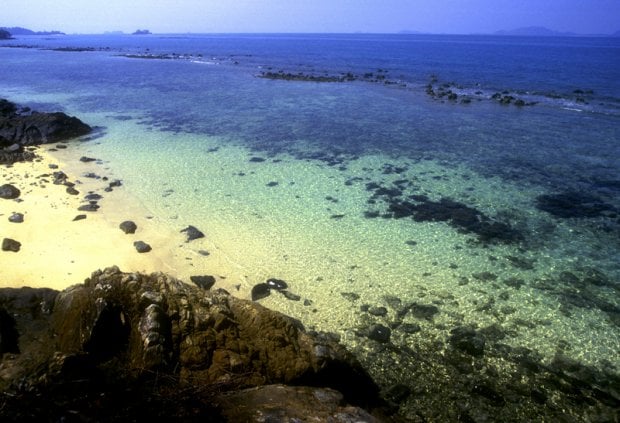 Image credits: tourismjohor.com
Tenggol Island
Pulau Tenggol is part of a string of islands including Pulau Perhentian and Pulau Redang, off the coast of Terrengganu. This island is more well-known amongst the divers as it offers an abundant of marine life compared to other commercialised islands like Tioman. Sightings here include sharks, rays and nudibranch. For the  interest of non-divers, I will quit rambling on and introduce you to Pulau Perhentian – #5
Image credits: travel mylaunchpad
Perhentian Islands
The Perhentian Islands have been dubbed 'paradise' by some. It is made up of a big island (Perhentian Bersar) and a small island (Perhentian Kecil). Both islands are fringed by sandy white beaches, and the reefs and crystal clear water are host to a wide variety of coral, sea-turtles, jellyfish, small sharks and reef-fish. Expect yourself to be part of a scene in the Beach and the Perhentian Islands are certainly not a shabby alternative to Ko Phi Phi.

Image credits: Elmar Bajora
Pangkor Island
Pangkor Island is situated off the coast of the Perak state, somewhere between Kuala Lumpur and Penang. It was previously reported that celebrities such as Kiera Knightley, Sting and Anna Friel are fans of the island (or more accurately the privately owned sister island Pangkor Laut). Having said that the main Pangkor Island offers a more affordable getaway with beautiful beaches like Coral Bay and Teluk Nipah.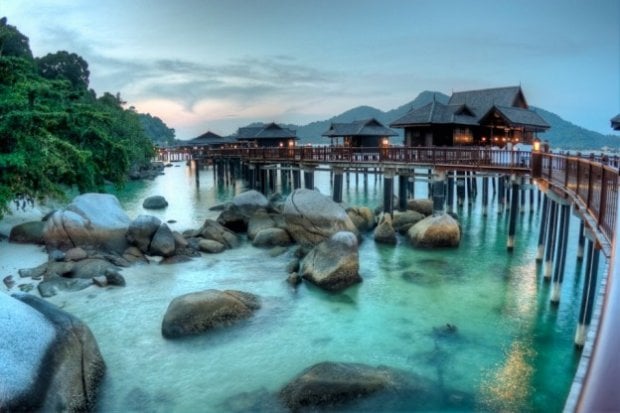 Image credits: Malaysiavisit.com
Redang Island
I don't think Redang Island needs any introduction. It is a haven for all islanders. Period.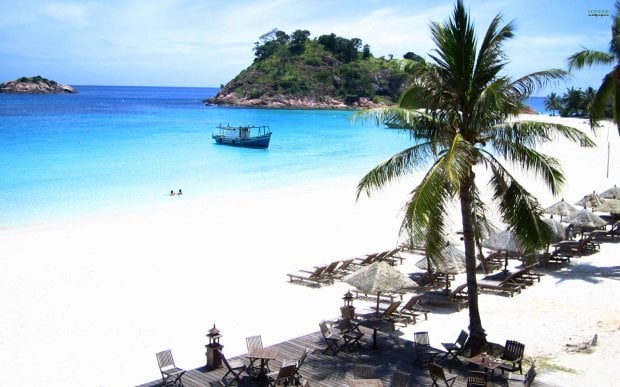 Image credits: wallpaperax
Layang-Layang Island
Layang Layang Island is also commonly known as Swallow Reef Island. It is one of the most popular diving destinations for enthusiast. For the rest, it is a serene island to basically chill out. Bird watching is also a popular activity on Layang Layang. For the wanderers, do be careful because there is a naval base and trespassing will result in detention! Otherwise, just stay underwater, there's so much to see, or bask in your deck chairs. Either way, this is a blissful island retreat.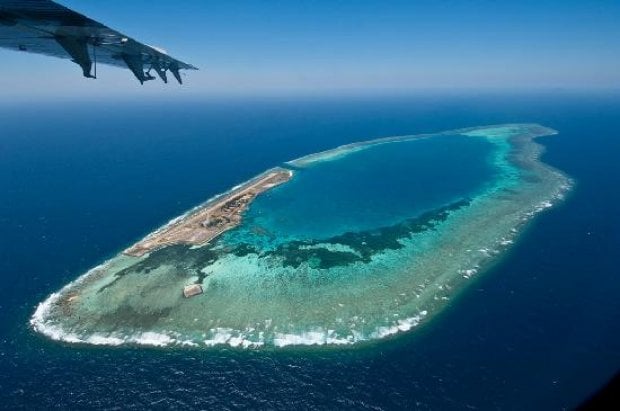 Image credits: Avillion Layang Layang Island Resort
Mabul Island – (Sipadan)
Just look at the island from atop! I want to jump into the waters right there and then. Who needs Maldives when you have Malaysia?! (Haha okay I'm kidding, I want to go Maldives too). But this place is haven – friends who have been there swear by it. I've included Sipandan as part of Mabul Island as it is a beautiful diving destination but I've been told by Malaysian friends that you need a dive permit to head there. If you don't have one, stay on Mabul Island, which is equally deserving. Though, being number 1 comes with a price, be prepared to burn a hole in your pocket!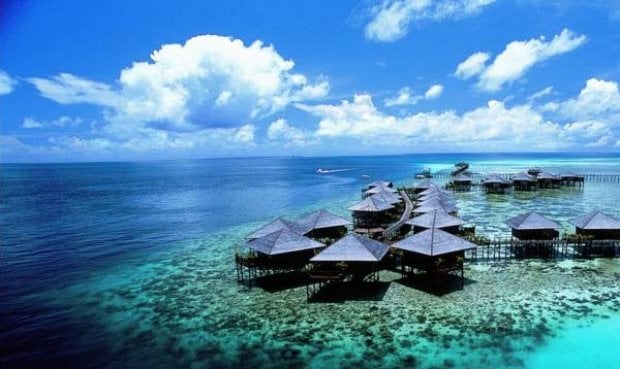 Image credits: Sipadan Water Village
I dream of living in a beach house, by the deep blue sea and waking up to the waves crashing against the shore.
This post is adapted from peregrinate with me.
Inspired? Book your way to your dream beach vacation at:
TripZilla's Travel Destination to Malaysia
TripZilla's Island Travel Packages