The Philippines is particularly known for having majestic white sand beaches and most definitely, there's so much left to explore with over 7,000 islands in the archipelago. But did you know you can actually rent some of them for vacation? There are a few of these private islands where you can enjoy a luxurious and restful vacation away from the frantic city life.
Also read: 20 Best Islands in The Philippines for Beach Getaways
Dedon Island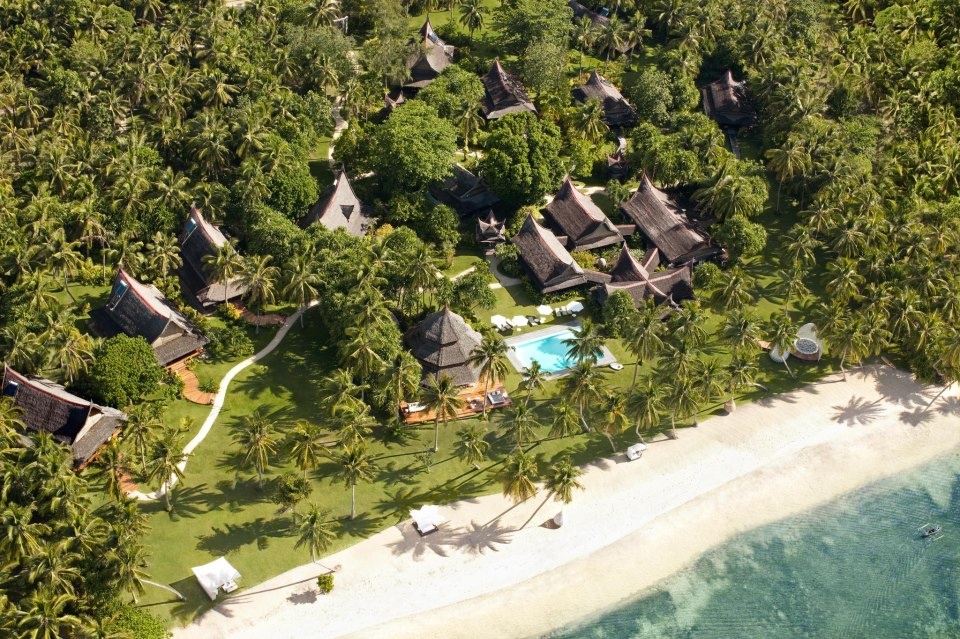 Image credit: Dedon Island
The palm-fridge Dedon Island is nestled on the southeastern corner of Siargao. Relax at their Deluxe Villas fronting the magnificent view of the ocean. Their restaurant makes the scrumptious dishes from the freshest ingredients. Giving emphasis on healthy and organic food, they grow their own produce such as ginger, lemongrass, herbs and edible flowers at their vegetable garden. Cooking, baking and yoga classes also make this private island stand out from the rest. And did I mention that the sunset here will simply take your breath away?
How to get there: From Cebu International Airport, take a flight to Sayak Domestic Airport on Siargao. The staff will fetch you from the airport, and bring you to the island on a private van or even better, a customised Jeepney (a Filipino traditional vehicle). A chartered plane or private helicopter from Cebu can also be arranged.
Price range: ₱67,000 – ₱100,000
Pandan Island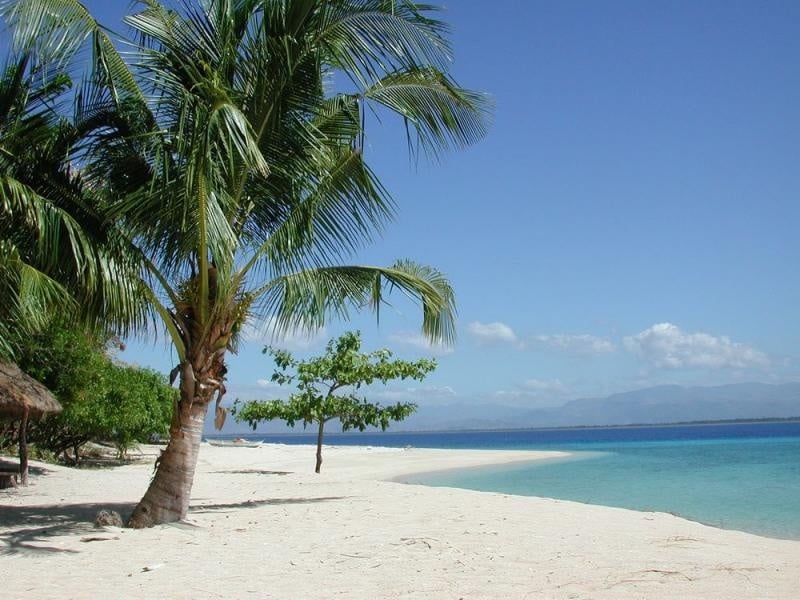 Image credit: Pandan Island
Pandan Island in Mindoro is a diving resort so if you love to scuba dive, this is the ideal destination for your next vacation. The best part of this island are the two secluded white sand beaches, the Wild Lagoon and the Spanish Nose. You'll definitely have your privacy while immersing yourself in nature.
Kayak around a river surrounded by the lush forest, gaze at the mesmerising sunset while on a boat cruise or enjoy bird watching. All the 16 rooms were built from local materials, creating a Filipino touch, and solar panels produce electricity, making it environment-friendly. You will devour delicious Filipino and French cuisine buffet for lunch or dinner here.
How to get there: Simply take a commercial plane from Manila to San Jose, Occidental Mindoro. From there, you can pre-arrange for several transfers like public buses, jeepneys, and outrigger boats.
Price range: ₱900 – ₱3,750 per night
Ariara Island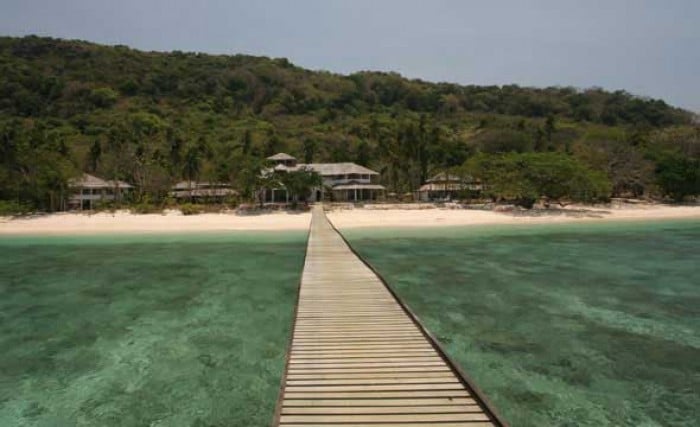 Image credit: Ariara Island
You can have the entire 125 acres of this unspoilt paradise all to yourself! Done in Filipino and contemporary architecture, the luxurious villas of Ariara Island in Palawan face the picturesque view of the ocean. You can lounge under the sun at the beach or take a refreshing dip in their infinity pool. Their friendly staff will cater to your needs, and their very own private chef can whip up delectable dishes for you. Plus, there are luxurious water sports amenities like speedboat and jet ski for that ultimate tropical adventure.
How to get there: You can reach Ariara Island via Coron, which is accessible by taking a flight to the mainland. Afterwards, ride the exclusive resort van and yacht. You can also fly directly via a private chopper.
Price range: US$475 (₱22,000) – US$715 (₱33,000)
NoaNoa Island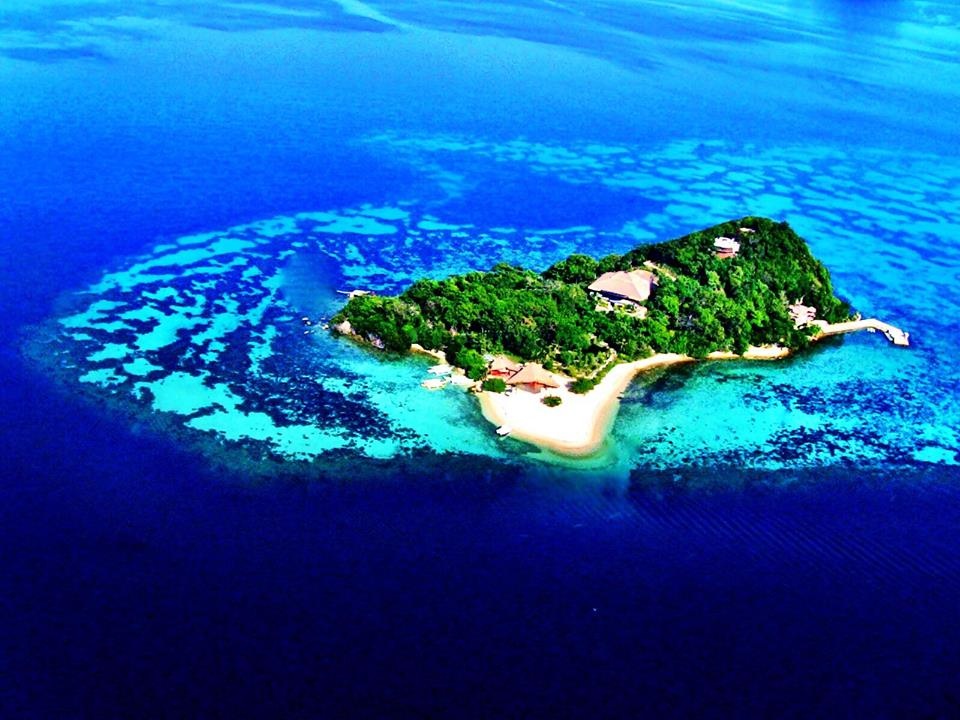 Image credit: NoaNoa Island
NoaNoa Island is also in Palawan, in Taytay Bay. One of the highlights of the island is the 70-hectare tropical coral reef full of marine life, which you can explore by snorkelling or scuba diving. The Kamagong House was built with local Kamagong wood, gorgeous mosaic glass, and luminescent shells. Apart from swimming, you can indulge yourself with a Filipino Hilot Massage or a Kapeng Bigas Body Scrub at their spa's marble room. Devour sumptuous cuisine cooked at the beach kitchen or have a drink at the beach bar.
How to get there: You can reach the island by taking a flight to Puerto Princesa and go on a road trip to Taytay. The resort staff will meet you there and take you to NoaNoa Island on board a speedboat.
Price range: ₱280,000 – ₱350,000
Bamboo Island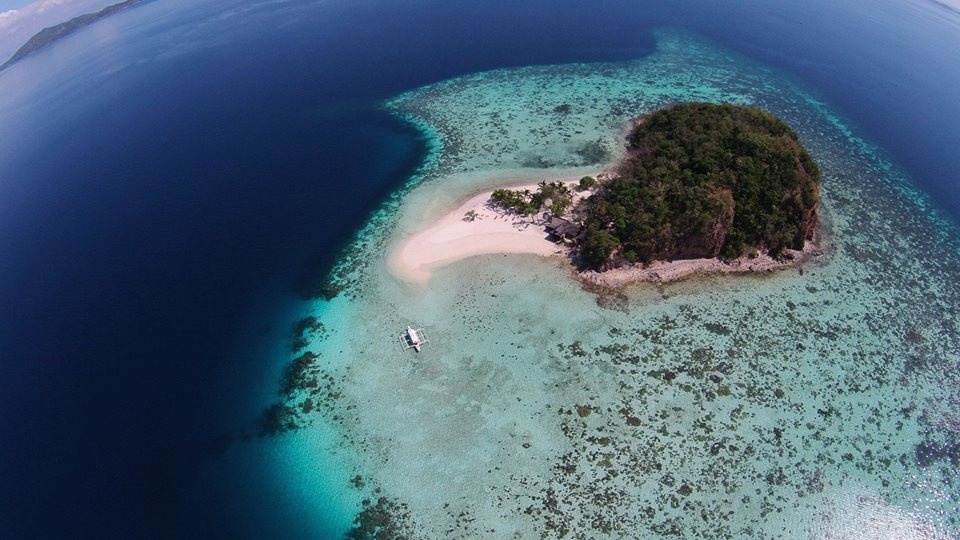 Image credit: Bamboo Island
Bamboo Island is a turquoise blue white sand island in Culion, Palawan. Stay at the luxurious accommodations made of wood and bamboo, with terrace, queen-sized bed, mosquito net, and bathroom. Pick your own veggies and herbs at their Tapiken Organic Farm and enjoy a sumptuous lunch. Go for a romantic sunset cruise while sipping refreshing cocktails or check out their reggae bar where you can listen to island music.
How to get there: Take a commercial plane from Manila to Coron, then ride a boat to Culion Island. From there, a private boat or speedboat will take you to the island itself.
Price range: US$1,500 (₱70,000) per night
Also read: 7 Strangely Formed Islands in the Philippines You Probably Didn't Know About
Splurge once in a while and have a luxurious getaway in one of these beautiful for-rent islands in the Philippines. Sometimes, all you need is to lose yourself in a natural sanctuary to refocus and revitalise your soul.