The marvels of solo trips are unending – from solitude and indulgences to misadventures. Yes, misadventures. Ironically, it is the mishaps during our vacations that resound in our heads whenever we're queried about our adventures. And it was no different for me.
I decided to travel solo to Beijing, the capital of the most populous country in the world, during the autumn month of October, hoping to visit the Great Wall. Given that it was my very first visit to China, alone and in the cold – trouble was undoubtedly looming in the distance. But nevertheless, this sprawling colossal country should be on everybody's bucket list. China's cultural and natural wonders eclipse some of the most renowned attractions in the world. I spent 3D2N in Beijing and barely scratched the surface.
Day 1: The Great Wall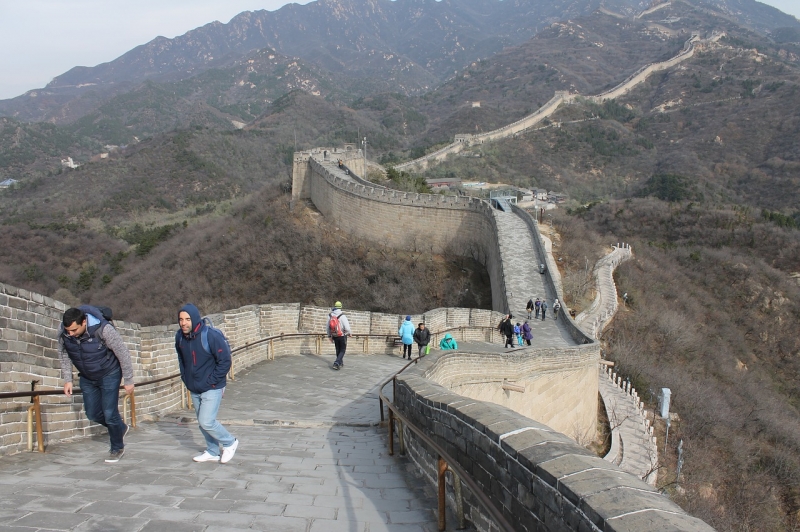 What more can I say? No visit to Beijing is complete unless you've seen the Great Wall. This massive fortification is a breathtaking sight – an unending spiral of steps and pathways that extend even to Inner Mongolia.
A visit to the Mutianyu section of the Great Wall was thus warranted – I absolutely had to visit this spectacle in person! With a coat and a tiny backpack in hand, I set off to the marvellous landscape that housed this UNESCO Heritage site.

However, I did not expect a sharp dip in temperatures as it started raining! The 2° weather, coupled with heavy spurts of rain made traversing through the Great Wall a nightmare. I was freezing in just a t-shirt and coat, completely drenched and shivering in the cold. To make things worse, the surrounding landscape slowly fogged up and I couldn't even see past the tower in front of me. Bummer. What a way to start the trip.
Day 2: The Forbidden City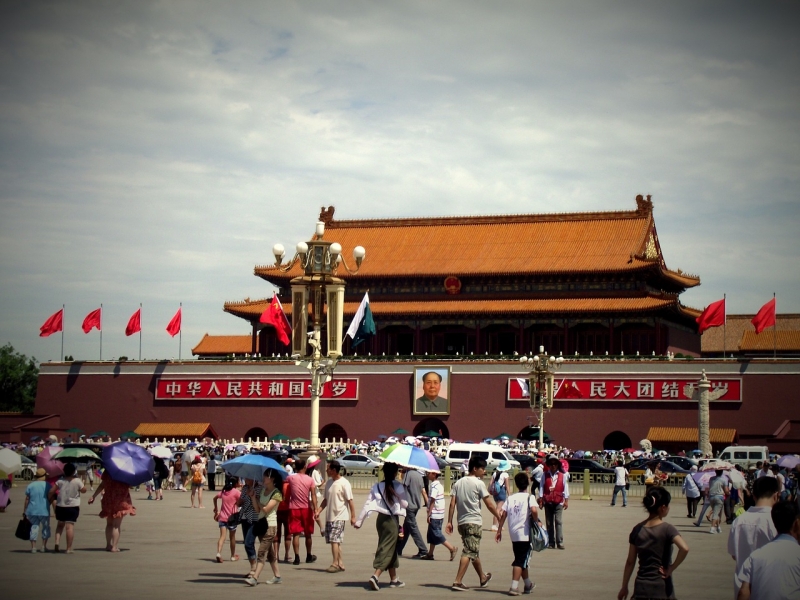 Nevertheless, I was not going to let the disappointing first day of my China escapade affect my disposition for the next two days! Especially since I'd be visiting the largest ancient palatial structure in the world – the Forbidden City.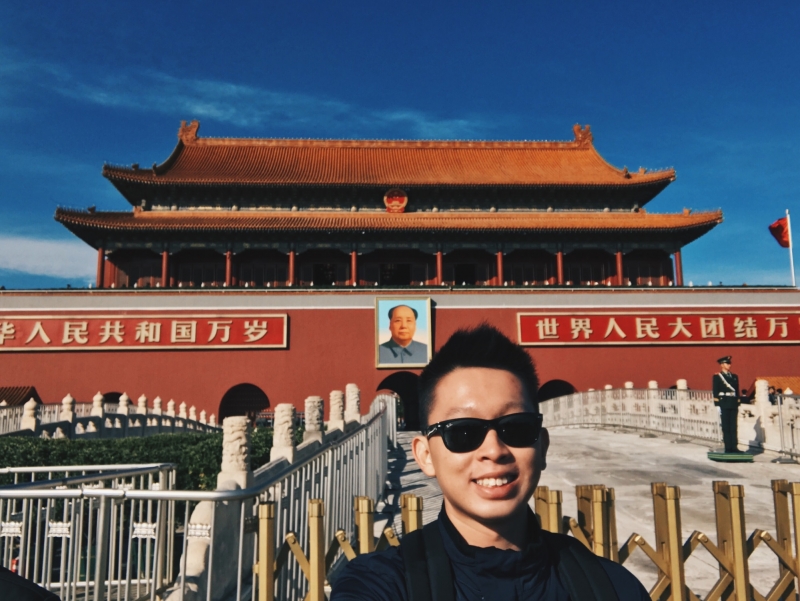 Nestled directly opposite another famed landmark, Tiananmen Square, step inside this grand establishment adorned with the stern gaze of Mao's portrait at its entrance. The iconic palatial backdrop, along with clear blue skies, made for a perfect day of sightseeing.
Until my wallet went missing. Tragedy struck again as I scrambled around, retracing my steps to try and satiate that glimmer of hope that told me my wallet was still obtainable despite the throngs of people all around me. Till this day, I swear by the fact that someone must've pickpocketed me whilst in the queue to enter Tiananmen Square, even though there was a slim chance that I might've misplaced it. The best part? Because I had no idea where my wallet went missing, filing a police report would've been catastrophic. And what good would that have brought since I didn't have any insurance to cover me…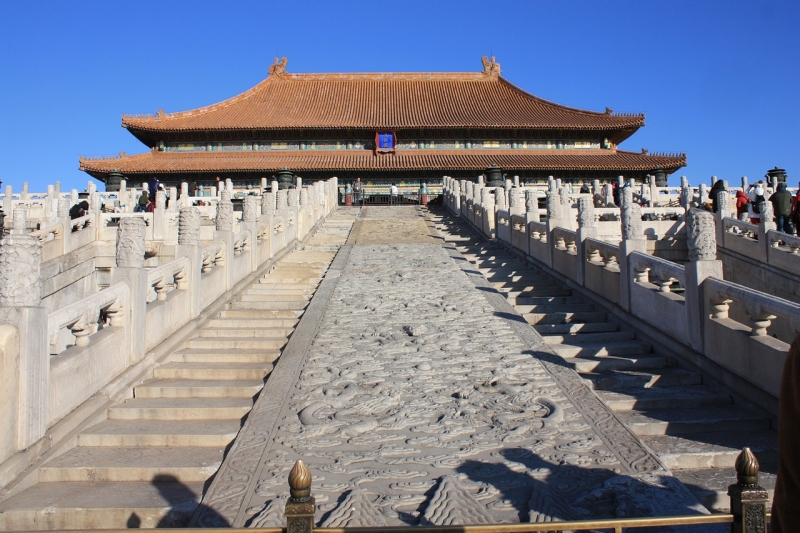 But thank goodness… I always stash half my cash in my bag in case incidents like this happen. I could still go on flustered yet thrilled to check out the grandiosity of this compound. The sublime architecture consisting of a whopping 9,999 rooms and thousands of ancient artifacts was more than enough to capture my attention for the three hours that I roamed the compound.
Day 3: Temple of Heaven & Hutongs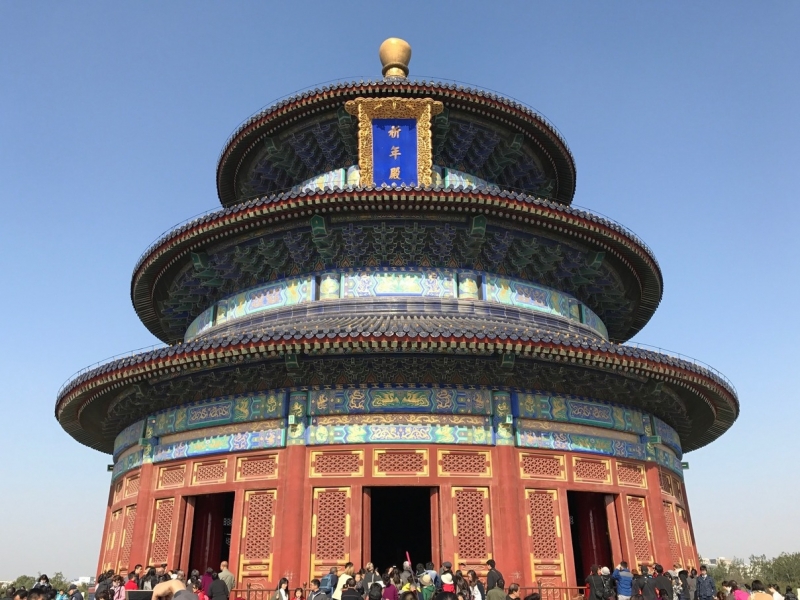 If you had to visit one temple in China, this would be it. The Temple of Heaven has had a rich history of emperors voyaging here every winter to pray for a good harvest to the gods. A renowned attraction in Beijing, I just had to check out this overwhelmingly mystical monument that towered high above in the city!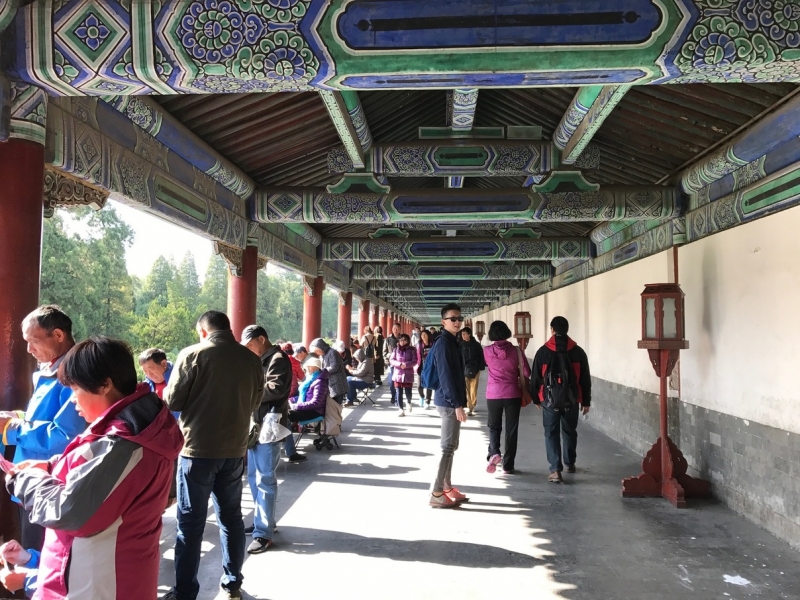 Apart from the majestic and intricate architecture, I was greeted by the sight of hundreds of locals practising Taichi all around, or being engrossed in a good game of mahjong. It was an eye-opening experience as the visit provided spectacular insights into the daily lives of the locals. I promised myself that I would definitely would be back if I ever visited Beijing again!
Next up, and the last attraction on my list, was the authentically preserved hutongs. The narrow alleys surrounding the Forbidden Palace once housed thousands of aristocrats and citizens of a higher social class. Now, these heritage alleys are home to an eclectic array of boutique and local shophouses. This hipster enclave was definitely a sight to behold, especially with a wide selection of street food on hand! From mouth smacking meat rolls to deep fried seafood, there are unlimited choices for you to eat your hearts out!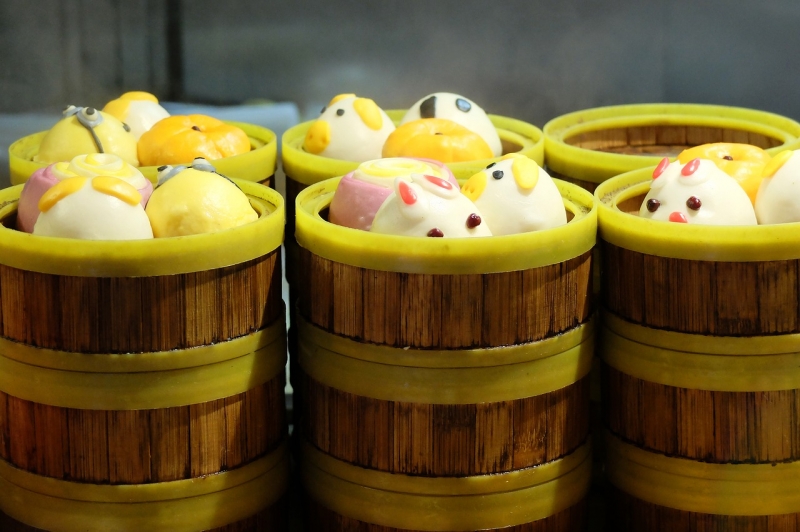 But then again, I wonder if it was the succulent stick of meatballs or the juicy deep fried prawns that gave me a bad case of food poisoning…Yep. A day after I'd arrived back home, I got a severe case of food poisoning AND a bad cold. No thanks to the first day of my China escapade at the Great Wall where I was freezing in the 2° autumn cold.
Insurance could've easily covered my missing wallet and paid for my medical costs – even though I visited the doctor back home in Singapore!
HL Assurance
covers and indemnifies you for the treatment sought within three days after your return from your journey, up to a maximum of thirty days from the date of first treatment in Singapore, and more!
✓ Emergency Medical Evacuation
✓ Loss of Baggage and Personal Effects
✓ Loss of Personal Documents
✓ Loss of Deposit or Cancellation of Trip
Trust me, insurance is WORTH IT,  if you want to travel with a peace of mind!
Yeah, tough luck. But even tougher due to the fact that despite all these mishaps, I had to replace all my missing cards and pay for my medical fees which all amounted to an astronomical amount! Moral of the story? Don't scrimp and save on insurance – the assurance it gives you is priceless.

See the world with us.
Subscribe now!
---