稻鲜记 in China's Shenyang is a restaurant that specialises in serving bowls of piping hot porridge to diners. However, customers have been drawn not to the quality of the food, but to have an ogle at the waiter and waitresses. After all, where else can you find people serving food while dressed like this?

Image Credits: sina.com.cn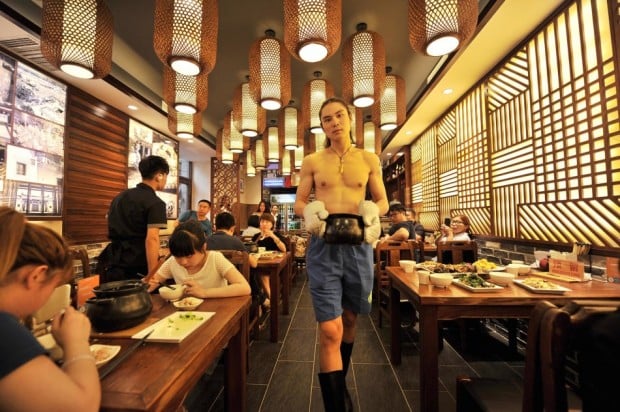 Image Credits: sina.com.cn
Yes, the waitresses at this restaurant work in bikinis and waiters work topless as part of the swimwear theme required for their job. Also, the name of the restaurant is also painted on the bodies of the staff before their shifts start.

Image Credits: sina.com.cn
Also read: Japan's Anti-Loneliness Moomin Cafe is Now in Hong Kong
The restaurant reported that sales has been booming and that their patrons comprise both men and women.  Not surprisingly, the managers of this restaurant recruit only the best-looking candidates. So if you're looking for some eye candy (and porridge), this might just be the place for you!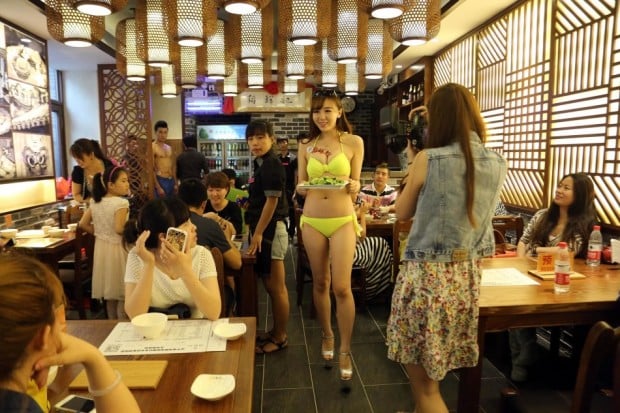 Image Credits: sina.com.cn
So would you visit this restaurant while in Shenyang? We don't know about you, but we think that the bikini uniforms can be kind of impractical, given that the servers will be carrying hot rice porridge. Wouldn't you be worried that they might scorch themselves? That said, we think that this restaurant is still worth a visit, just for the novelty factor.
Also read: Ganghwa Island Cafe, South Korea: The Cafe That Cuddles Itself