The mountainous and magical Himalayan Kingdom of Bhutan is a hiker's heaven. There are a great many challenging and exciting routes to explore as well as shorter walks that most people can enjoy. From snow-capped peaks, the homes of the deities, to icy plateaus, ancient forest-graced slopes dotted with historic fortress monasteries, temples and religious monuments that fall to lush valley gorges down which rivers gush, this is an unspoilt land of great natural beauty. Here are some of the wonderful hiking trails found in Bhutan, trails which every hiker should complete at least once in their lifetime.
Here are some of the wonderful hiking trails found in Bhutan, trails which every hiker should complete at least once in their lifetime.
1. Druk Path Trek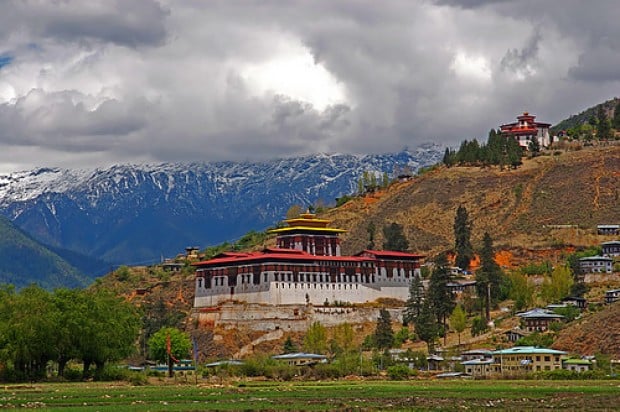 Image credit: Jean-Marie Hullot
This is a six-day trek, one of the most appealing in the country. It passes pristine lakes, through deeply shaded pine forests, along high ridges between ancient religious sites and age-old settlements high up in the mountains.
2. Jomolhari Laya Gasa Trek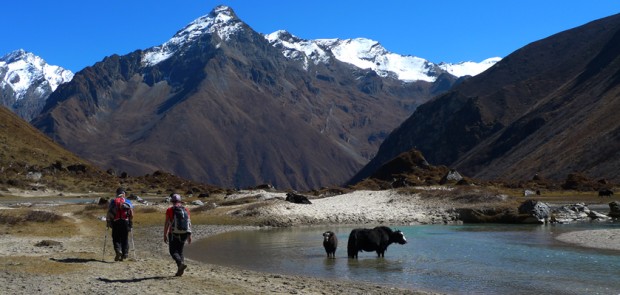 Image credit: Pari Express Travel and Tour
If you are looking for spectacular views, then this is one of the best treks to take through the spectacular and unspoilt landscape. Journey through bucolic alpine meadows on this 217 km, twelve-day trek that begins at Drukgyel in Paro.
3. Jomolhari Loop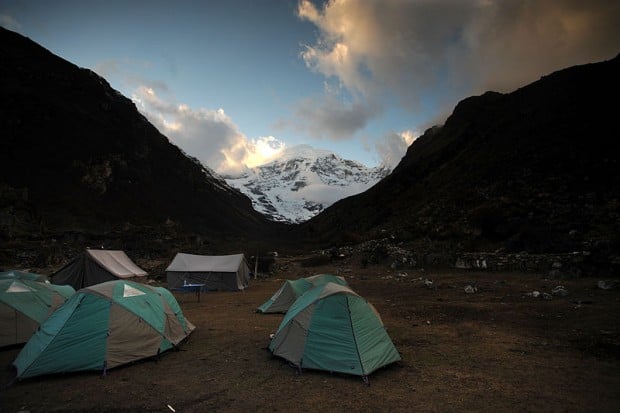 Image credit: Lisa Boulanger
The Jomolhari trails are the most popular in Bhutan. The route has altitude differences of 2,500m and nearly 5,000m and of course offers amazing views. The seven-day loop traverses a range of landscapes, throughout which you will encounter a wide range of flora and fauna.
4. Jomolhari Trek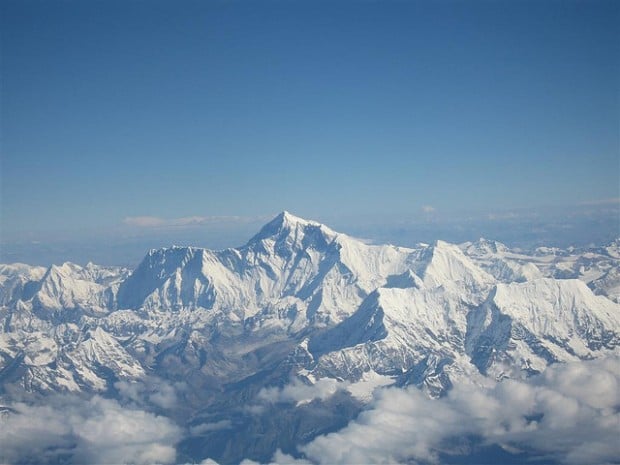 Image credit: shrimpo1967
This is a nine-day route, an extension of the above for those who like a bit more of a challenge. The highlight of this popular trek is the spectacular views of Mount Jomolhari afforded from Jomolhari Basec.
5. Snowman Trek I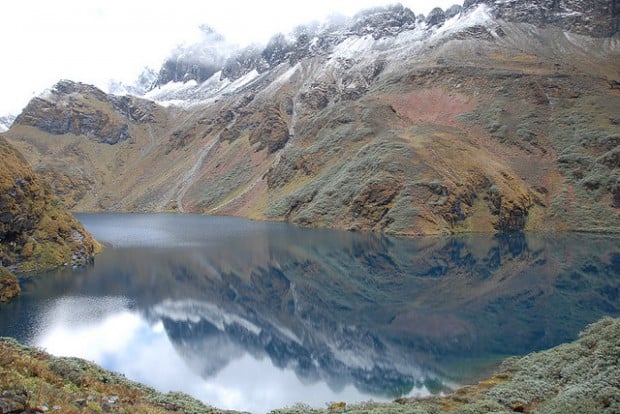 Image credit: yaklela

Image credit: Yours Bhutan Travel
This is one of two intense 25-day treks that take experienced explorers deep into the Bhutanese Himalayas. It is tough and should not be attempted by anyone not at peak fitness and ability. It is a challenging high altitude adventure.
6. Snowman Trek II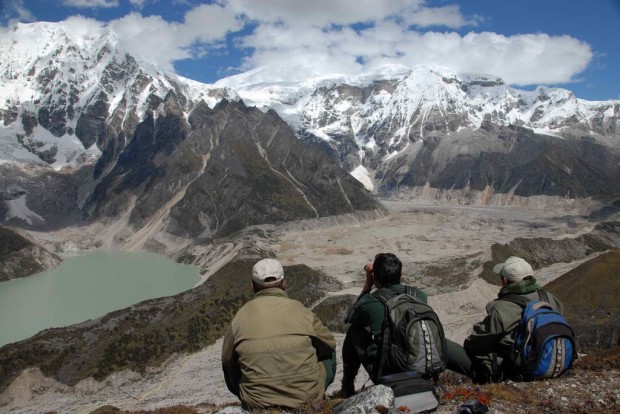 Image credit: Bhutan-Bhutan Travel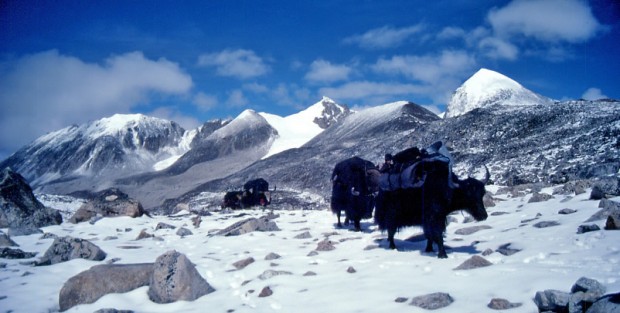 Image credit: Bhutan-Bhutan Travel 
This is the other 25-day trek high in the snowy Himalayan heights. Like the other, it is an extension of the Laya Gasa Trek and leads explorers high into the mountains. It has been described as one of the most difficult treks in the world, leading through some very remote landscapes.
Also read: Hiking in Asia: 10 Places with Stunning Trails
7. Nabji Korphu Trek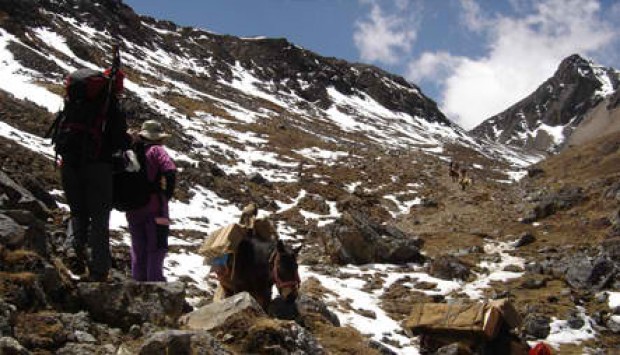 Image credit: Asian Heritage
This trek is far easier and more relaxed. It is a six-day or one-week trek that takes hikers on a journey round scenic Trongsa Dzongkhag. The trail stays at a height of between 1,000 and 1,500m through the rich and biodiverse landscape in a warm and pleasant climate.
8. Merak Sakteng Trek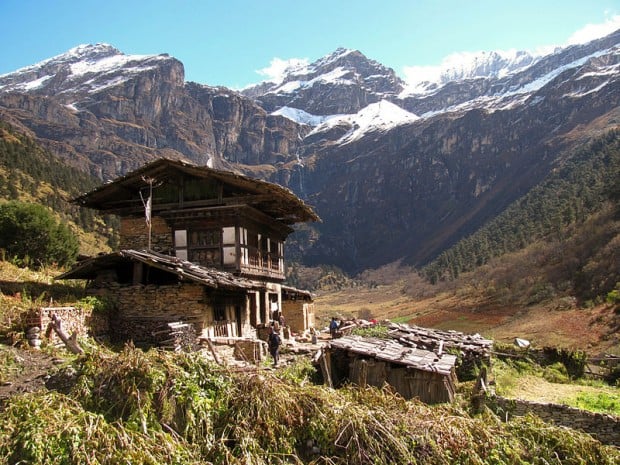 Image credit: Christopher J. Fynn
Experience something unique in the world – the semi-nomadic lifestyle and culture of this pastoral idyll in one of the scenic valleys in the protected area of Sakteng on a seven-day trek. This is something a little bit different to anything else experienced in the country.
9. Dagala Thousand Lakes Trek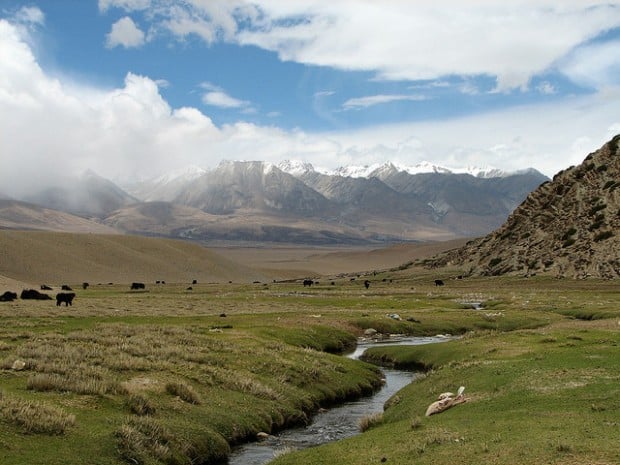 Image credit: McKay Savage
Walk between pristine, crystal clear lakes on this six-day trek, which gives walkers stunning views over glistening water towards the Himalayan mountain range and some of the world's highest peaks including Mount Everest and many more.
10. Gangtey Trek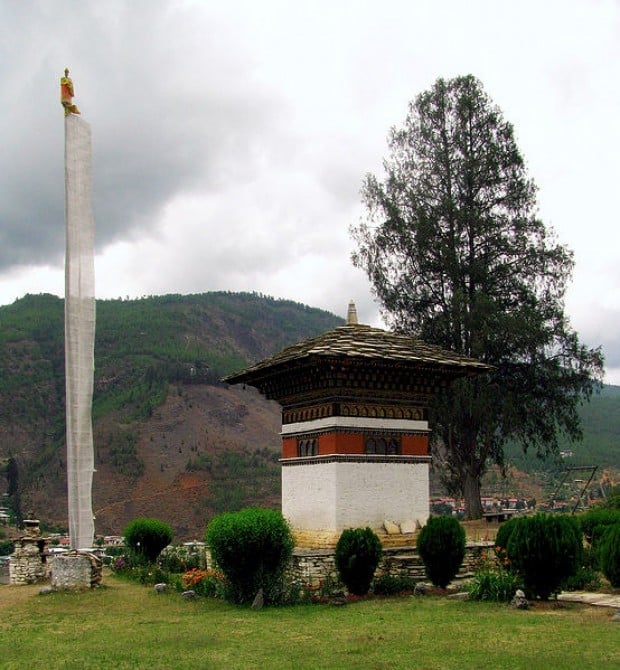 Image credit: Soham Banerjee
This short, relatively easy, three-day trek is doable all year round but is at its best between March and May or September and November. There are several outstanding examples of villages and monasteries to visit as you make your journey.
11. Punahka Winter Trek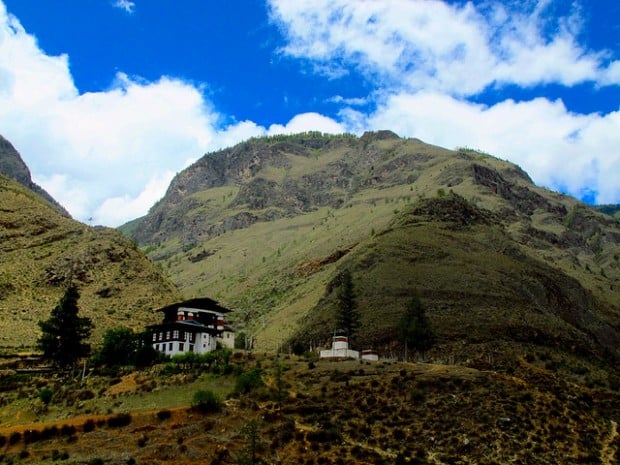 Image credit: Kyle Taylor
This is another short and easy trek through Punakha, the ancient capital of Bhutan. Though you will range by almost a thousand metres in altitude, the slopes are mostly gradual and can therefore be attempted by most hikers without any difficulty.
12. Bumthang Cultural Trek
Image credit: Terry Feuerborn
This easy three-day trek takes you through the cultural heartland of Bhutan. Here you will traverse beautiful valleys threaded with trout-filled rivers and see a number of ancient temples during your non-strenuous hike.
13. Bumthang Owl Trek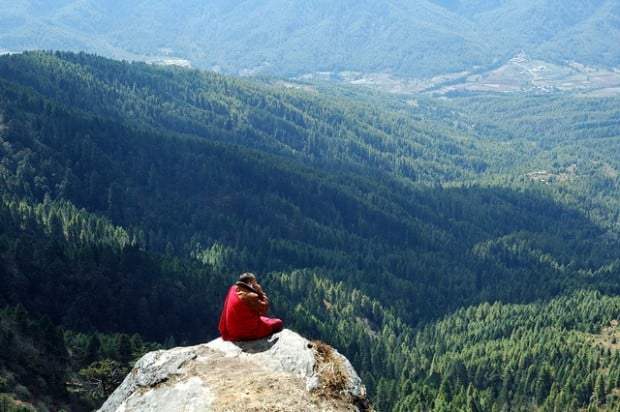 Image credit: Jerome
For fantastic views over this pristine area of natural and spiritual beauty, you have the option of taking this alternative three-day trail, which also gives you the chance to visit ancient Buddhist temples and several monasteries.
14. Wild East Rudung La Trek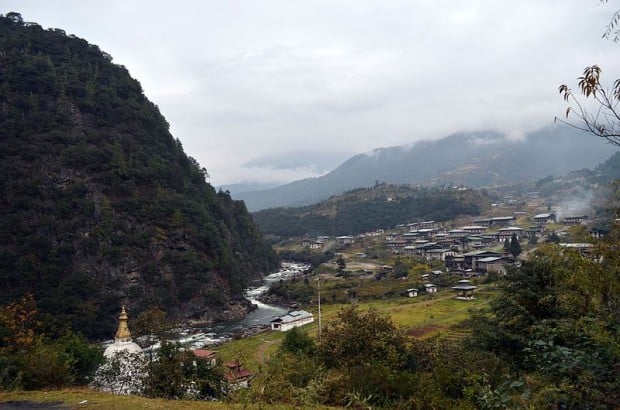 Image credit: Christopher J. Fynn
While this ten-day trek does not take you to very high altitude, it is still a relatively challenging route, with steep ascents and descents. The trail leads from Bumthang in the heart of the country to Trashiyangtse in the far east of the Kingdom.
15. Samtengang Winter Trek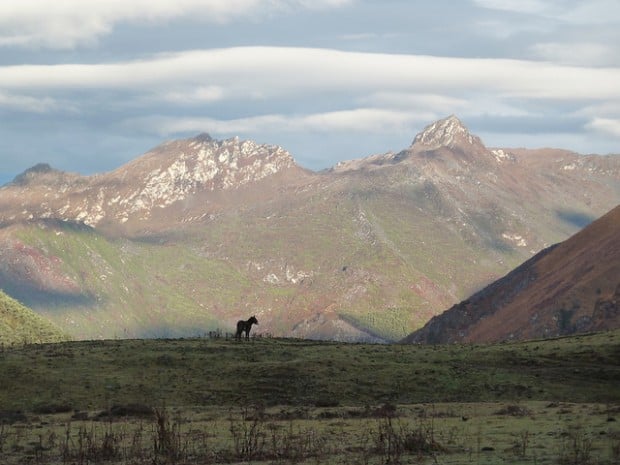 Image credit: Deana Zabaldo
For an unchallenging and pleasant journey in a warm climate, on a trail that ranges in altitude between 1,100 and 1,900m, take this trek between Punakha and Wangduephodrang Dzongkhag. It takes only four days to take this scenic little adventure.
16. Duer Hot Springs Trek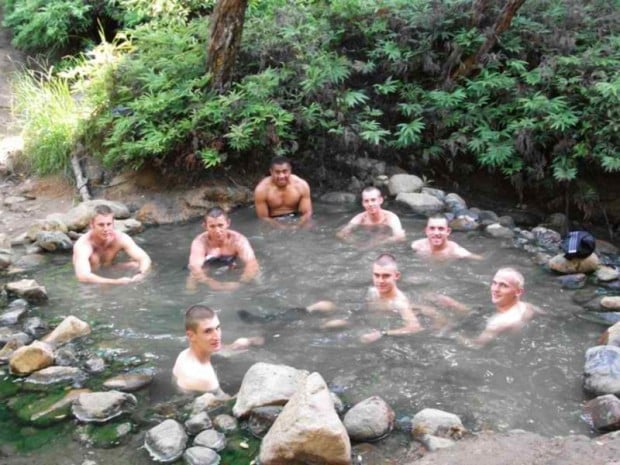 Image credit: Bhutan-Bhutan Travel
This nine-day route partially overlaps with the snowman trek and so covers difficult and challenging terrain for those looking to really push themselves to their limit. It leads to the Duer Hot Springs, which are amongst the most beautiful hot springs in the Himalayas.
17. Salt Trek Route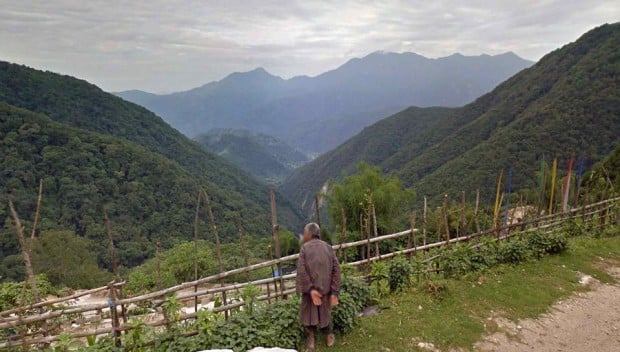 Image credit: The Atlantic
The people living in eastern Dzongkhags used to use this route to take salt and silk from the town of Samdrup Jongkhar on the border, until the National Highway was constructed between Samdrup Jongkhar and Trashigang. It is a fairly challenging eight-day trek through unspoilt broad-leaved and pine forests with spectacular views of cloud-capped mountains and ancient villages.
The above must surely have whetted your appetite to see some of the truly wondrous trails of Bhutan. Your trail guide for your journeys can take you on some adventures the memories of which will be sure to last a lifetime. So if you want to cross hiking in the Himalayas off your bucket list, then consider a magical journey in this last Himalayan Kingdom, and lose yourself in the intense natural beauty and in the mists of time. If you are a keen hiker, you will have to come to Bhutan, if only to find out what it is that you have been missing out on.
Also Read: 10 Reasons Bhutan is the Most Underrated Destination in this World