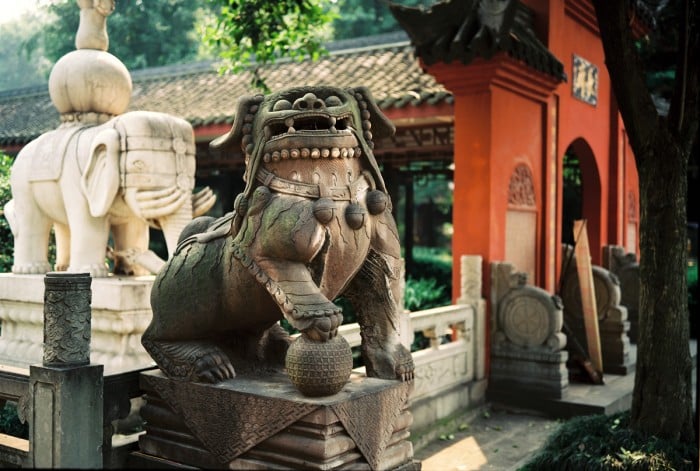 Image credit: Lyle Vincent
When someone mentions a vacation at China, the usual destinations that come to mind are usually Shanghai, Beijing or even Hong Kong (although others would rage a war over this). However, what many people don't know is that there are actually more cities in the mainland worth checking out! From rich culture, natural wonders and great food, these lesser known places have their own little charms that you should totally experience if you're looking for a change of pace.
And to top it all off, these destinations are just a direct flight away from Singapore! You don't have to worry about the troubles of transiting, so take your pick from the list!
1. Kunming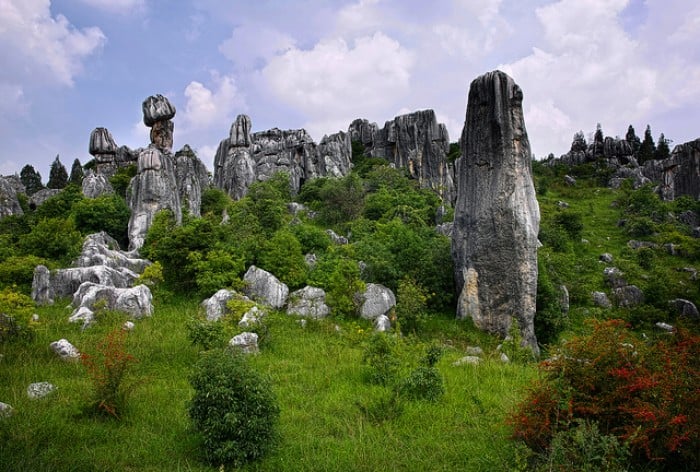 Image credit: Aftab Uzzaman
The capital and largest city of the Yunnan province, Kunming is also known as the "City of Eternal Spring" due to its constant temperate climate. Despite its rapid expansion and booming populace, the city still retains plenty of historical and natural attractions that will definitely keep you busy throughout your visit!
Popular attractions include The Stone Forest or Shilin, which features a massive area of natural limestone formations that resembles a petrified forest, and the Western Hills forest park, where you can hike up to the Dragon Gate for a spectacular panoramic view of Kunming City and the surrounding Dianchi Lake.
Airlines that fly directly from Singapore to Kunming: SilkAir and China Eastern
2. Sanya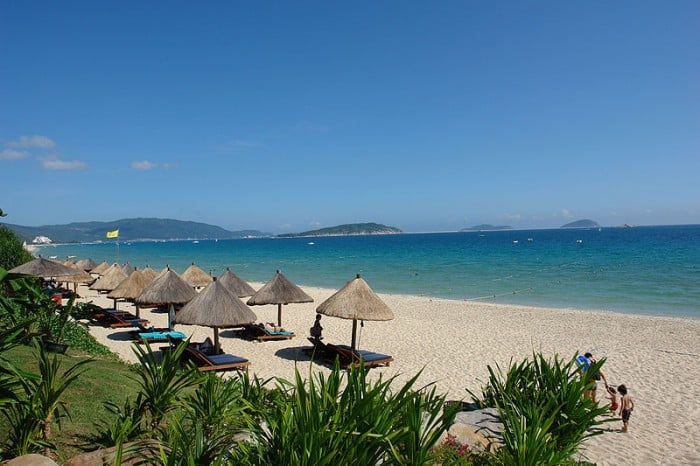 Image credit: Eladpreston
When you're dying for sunny beaches and clear waters, head down to Sanya for a tropical escape! Located at the southernmost tip of Hainan Island, this tropical city is slowly emerging to be a popular destination among tourists. From crystal clear waters, white sandy beaches and lush islands, you'll be seriously reconsidering that fifth Phuket trip!
Definitely check out Nanshan Temple while you're here, to marvel at the impressive 108-metre-high statue of Guanyin and take a peaceful stroll through their themed gardens. If you're looking for some sun and sea, the water activities at Yalong Bay will be sure to satisfy your aquatic needs. From scuba diving to boat trips, you'll be sure to find something to do in this hidden coastal gem!
Airline that flies directly from Singapore to Sanya: Jetstar
3. Shenzhen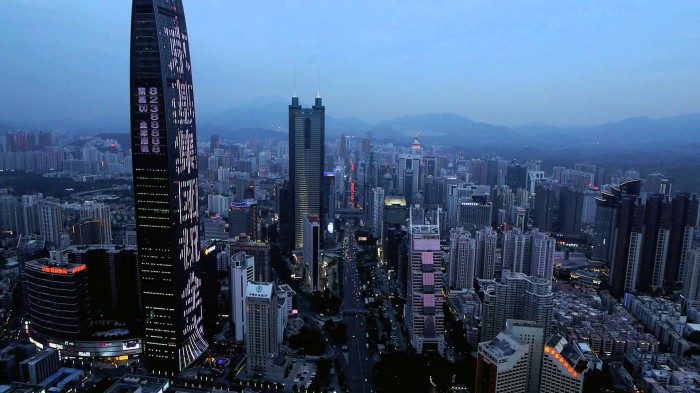 Image credit: YouTube
One of the major cities in the Guangdong province, Shenzhen is a popular destination for domestic tourists due to their ever-increasing exciting developments. Shenzhen offers a variety of bars, restaurants and an active art scene. This modern metropolis also has plenty of shopping centres, and is the perfect place to pick up a bargain or two.
The city is well known for their numerous theme parks, ranging from tame exhibitions to thrilling roller-coaster rides. The more popular ones include the Window of the World, which features numerous miniature replicas of famous places that you can explore, and Happy Valley Theme Park, an amusement park that composes of nine themed areas and a Mayan water park that exclusively opens only in the summer!
Airlines that fly directly from Singapore to Shenzhen: SilkAir, Tiger Airways, Air China, Cebu Pacific and Shenzhen Airlines
4. Xi'an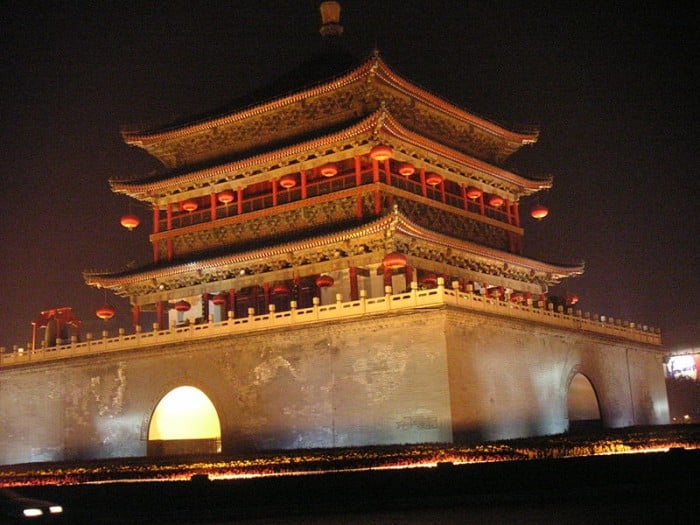 Image credit: Siggi
If you're looking for the roots of ancient Chinese civilisation, then look no further than Xi'an! Being the capital of 13 dynasties, the eastern terminus of the fabled Silk Road, as well as the seat of power for 73 emperors, this historic city is rich with culture and artefacts from the past. Tourists looking to brush up on their world history will definitely appreciate a visit to the famous Terracotta Army!
After that, take a break from all that knowledge by walking along the city walls to experience life as a guard in the past. Bikes are available for rental for those who are keen, but only if it's not raining due to safety reasons.
The Muslim Quarter is also another great place to stop by, especially for food enthusiasts who will enjoy the delicious blend of Chinese Islamic cuisine available there. And yes, as the name hints, the food in the area is certified as Halal or qingzhen (in their local context). That's definitely a big plus for Muslim travellers!
Airline that flies directly from Singapore to Xi'An: Tiger Airways
5. Nanning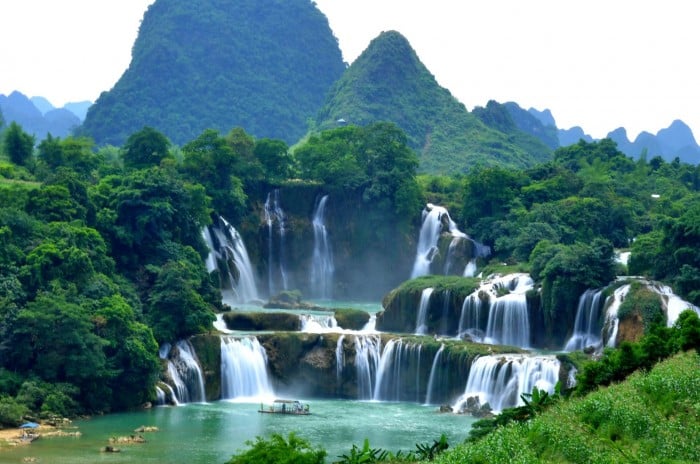 Image credit: Twitter
Not to be confused with Nanjing, Nanning is the capital and largest city of Guangxi, an autonomous state. Known as the Green City for the blooming trees and flowers all year round, this destination flaunts a line-up of predominantly natural attractions of scenic mountains and waterfalls. Definitely worth visiting if you have an eye for green spaces!
While you're here, you can pay a visit to Qingxiu Mountain, an enormous park filled with natural and man-made attractions such as ponds, temples, pagodas and gardens. Make sure to reserve at least half a day when visiting the park, because of its massive scale  and beauty – it's definitely not something you can rush through!
Nature lovers would enjoy a visit to the Detian Waterfall, a transnational waterfall that lies on the Sino-Vietnamese border. Try to come around springtime and you'll be rewarded with the flame-red blossoms of the surrounding kapok trees, adding to the beauty of the place!
Airline that flies directly from Singapore to Nanning: Tiger Airways
6. Zhengzhou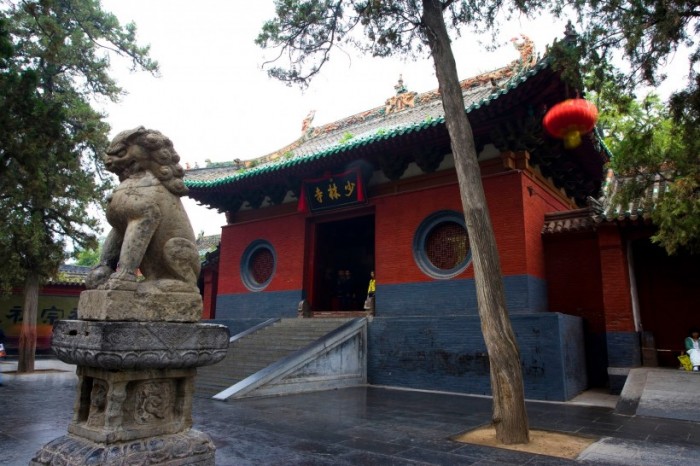 Image credit: Ivsky
Home to the well-known Shaolin Temple and its Kung Fu (which we highly recommend trying if you're here), Zhengzhou features a considerable amount of ancient Chinese history. You need not worry about running out of things to do after your visit to the monastery as there are museums, preserved ruins and imperial tombs to visit too.
The more popular attractions include the Shang Dynasty Ruins, where you can walk along on the old city walls and gain insights on older times, and the Imperial Mausoleums of the Song Dynasty, where you can come face-to-face with individual tombs of the Song emperors, empresses and other members of the royal family.
The Henan Museum is also a quaint little place worth a visit, even though it is currently undergoing renovations. Admission is free, so you don't lose anything for dropping by to learn a little bit about ancient civilisations!
Airline that flies directly from Singapore to Zhengzhou: Tiger Airways
7. Jinan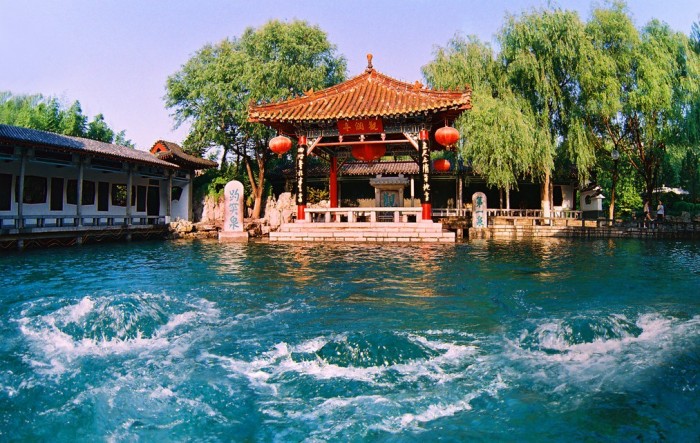 Image credit: China Tours & Hotels
If you're looking for the best springs while in the country, then your search ends at Jinan! Nicknamed the "The City of Springs" due to the numerous natural springs scattered across the sprawling city, Jinan also features the tranquil Daming Lake and the scenic Thousand Buddha Mountain.
Many travellers swear by Baotu Spring as the best natural spring in the city, which dates back more than 3,500 years ago. Surrounded by several temples and pavilions with ancient Chinese architecture, the place radiates a mystical feel as you walk along the park. If you're lucky enough, you can catch water jetting out from any of its three underground outlets. People have documented the jump to reach as high as 26 metres!
Airlines that fly directly from Singapore to Jinan: Tiger Airways and Cebu Pacific
8. Chengdu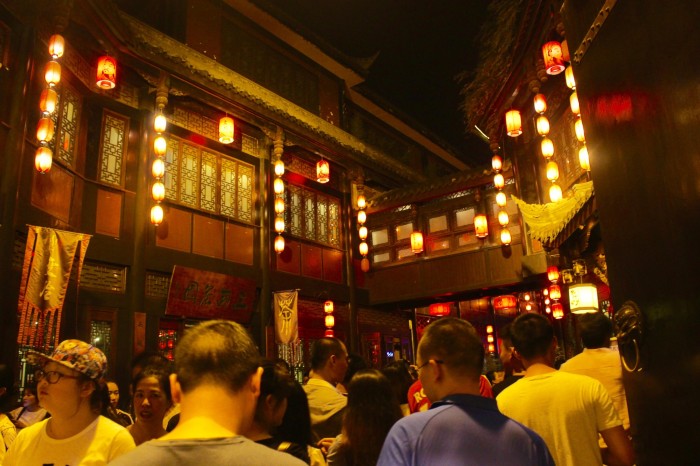 Image credit: New Life ESL
Spicy food lovers are in for a treat once they take their first few bites at Chengdu! Visitors are in for a sweltering time if they drop by Jinli Pedestrian Street to sample their fiery-hot local dishes and snacks. You'll also be able to catch classical plays and artisan performances by the locals – something to distract you from that incessant burning in your tongue!
For those who'd rather not spend the rest of the day gulping down bottle after bottle of water, why not pay a visit to the local animals? Giant pandas await you at the Breeding Research Base, where you can visit their enclosures on bamboo covered pathways and learn how you can do your part on repopulating the endangered animals in the wild.
Of course, a visit to Chengdu is not complete without dropping by the Leshan Giant Buddha! Measuring 71 metres high and 24 metres wide, it stands as the largest stone seated Maitreya in the world. It's definitely a breath-taking moment once you stare up at the massive man-made wonder and realise how much effort was put into its construction!
Airlines that fly directly from Singapore to Chengdu: SilkAir, Air China and Sichuan Airlines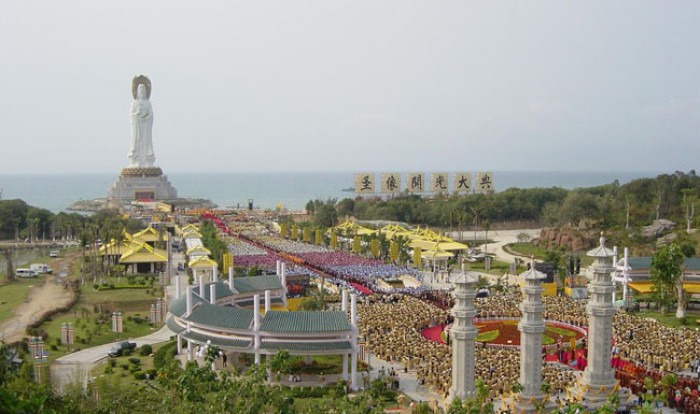 Image credit: Haikoutour
Also Read: 5 Challenges I Encountered on My Virgin Trip to China
Has this list given you more ideas on where to go on your next trip to China? They may not be home to world-famous attractions like those in Beijing or Shanghai, but they are definitely worth exploring for hidden and underrated gems. Not to mention that they're so convenient to travel to, with a direct flight from Singapore!