Contributed by Itchy Feet Travels
Are you planning to visit Japan soon? Do you want to stay away from mainstream tourist destinations and do something unique and exciting? Try geisha hunting, perhaps?
Also read: Only in Japan: Weird Sights That Travellers Can Spot
First of all, what is a geisha?
Contrary to how they were depicted in some books and movies, a geisha, in reality, is far from being a glorified prostitute. In an okiya (geisha house), a geisha learns how to dance, play musical instruments, and keep a good conversation flowing. A geisha, which translates to "a person of the arts," is a highly skilled entertainer who was vigorously trained for years to master traditional Japanese arts.
A private geisha entertainment can be really pricey. And even if you've got money to spend, it won't be easy to arrange a private party as you won't be allowed to experience geisha entertainment without a personal introduction from an existing client of a particular okiya. But fret not because there is another option — geisha hunting at Gion District!
What is geisha hunting?
This one is actually self-explanatory. And no, you don't need a bow and an arrow to go "hunting." Geisha hunting is when you go down the streets of a hanamichi (geisha district) — Gion, in our case — to play paparazzi and try your luck in spotting a real life geisha.  Sounds pretty exciting, right?
Should you plan to include geisha hunting in your itinerary, take note of these several tips on how to increase your chances in spotting one:
1. Know how to distinguish between a geisha and a maiko
A maiko is an apprentice geisha. How do you tell the difference between the two?
Hair: A geisha wears a wig while a maiko doesn't. A maiko wears more ornaments called Kanzashi in her hair.
Makeup: A maiko wears heavier red makeup on her eyes and pink blush on her cheeks.
Kimono: While a geisha wears a simple kimono, a maiko wears a bolder one.
Collar: A maiko wears a decorative collar while a geisha only wears a plain white one.
Belt: Obi is what you call the wide belt of stiff fabric, wrapped around the kimono. A maiko's obi drapes down the back while a geisha's obi is folded into a square shape at her back.
Shoes: A maiko wears higher wooden clogs than a geisha.
2. When is the best time?
The best time to spot a geisha is at dusk. This is usually the time when both geishas and maikos go out for their appointments and head off to tea houses nearby.
3. Where is the best area?
Geisha hunters are usually packed at Hanamikoji-dori, patiently waiting for geishas to come out of their okiya. A tip is to also walk through the narrow alleys where geishas usually pass by to avoid tourists, or standby in front of tea houses and wait for geishas to finish their banquets.
4. Be mindful of the vehicles passing by
Do not overlook the black vintage style taxis as you might spot a geisha leaving from a banquet. If you're lucky enough, you might even spot a geisha just arriving at work to one of the tea houses.
5. Do not be fooled by fake geishas
A real geisha doesn't have time to stop for a photo op. If she's too friendly, chances are she's not legit.
6. Always have your cameras ready
You never really know when you'll encounter a geisha. When you finally see one, it might even feel like they just appeared out of nowhere. A geisha will disappear in just a matter of seconds, so when you spot one, try to compose yourself, turn on your camera as quick as possible, and just take lots of photos.
Also read: 12 Reasons Why Travellers Love Kyoto
I could never ever forget the first time I encountered a true geisha. What added to the excitement was that it all happened when I was least paying attention. See photos of our geisha hunting experience below!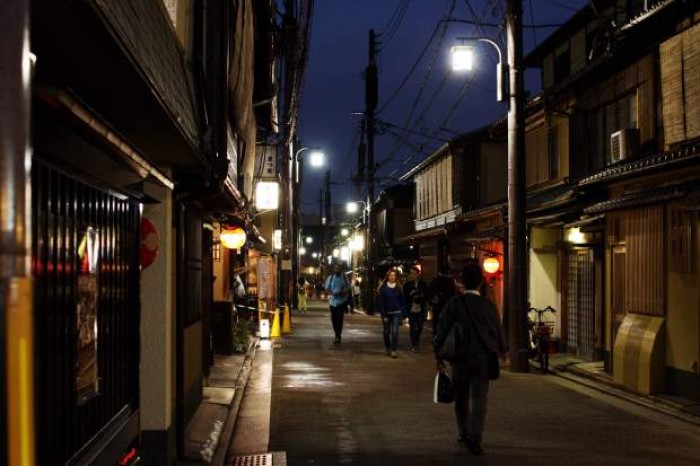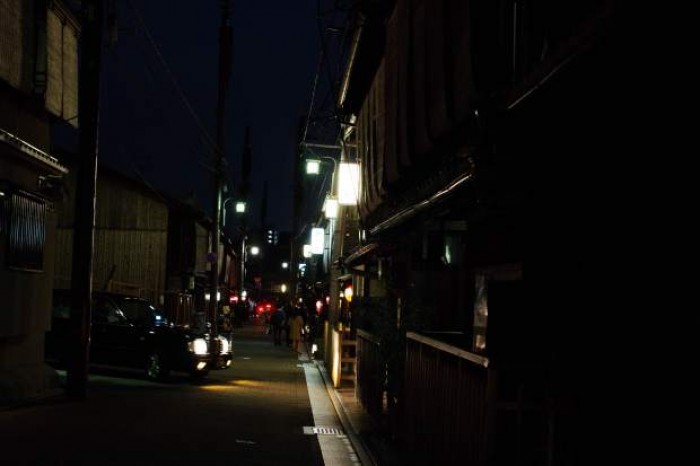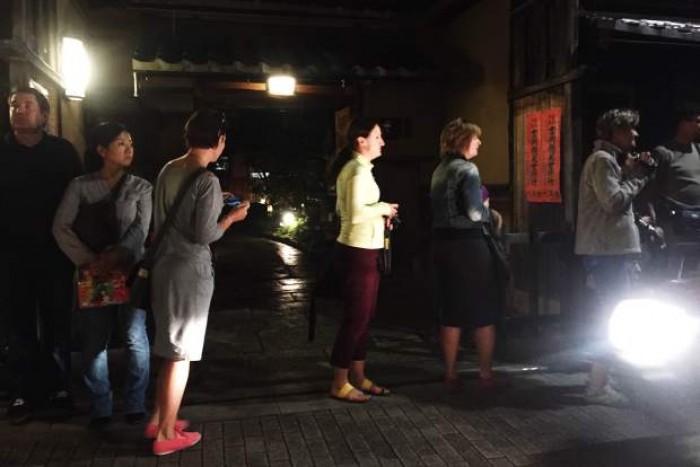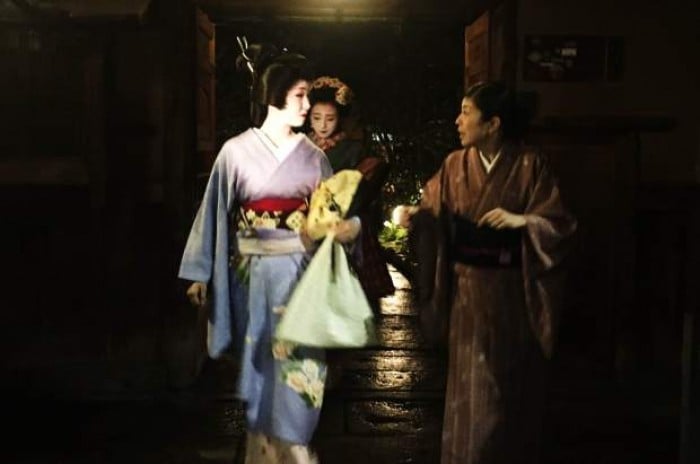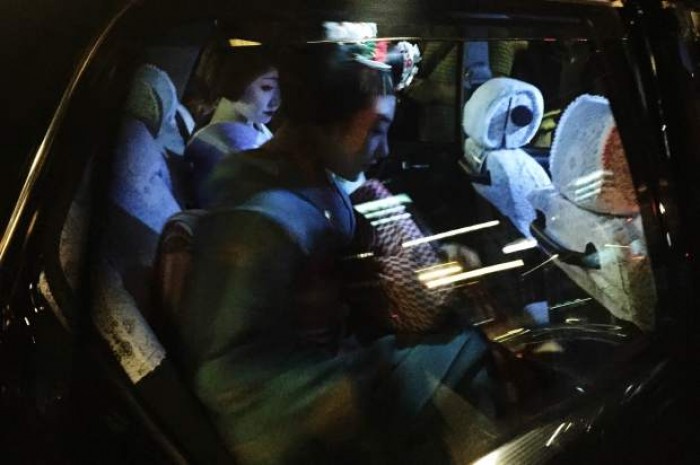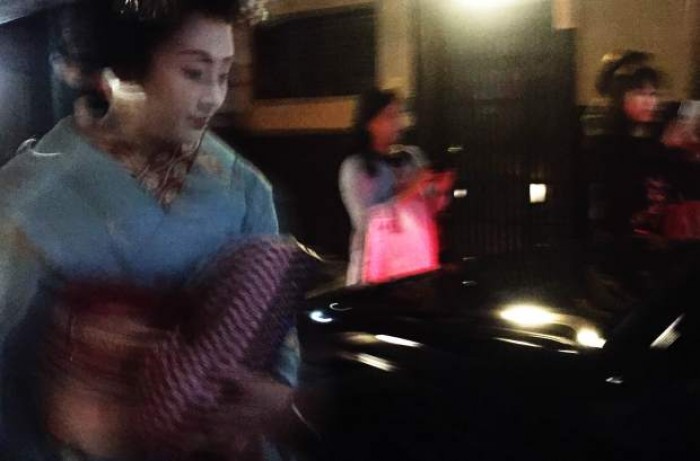 Also read: The Ultimate Kyoto Travel Guide