Bali, as a tropical Indonesian island, has its share of stunning sandy beaches. Some of these beaches are excellent for surfing – a couple of the world's best surf beaches are found on the island – while others are great for snorkelling and swimming or simply sunbathing.
When visiting Bali [fzPrice]dps[/fzPrice], don't just visit Kuta Beach. It's a great beach, no doubt, but it might not be that beach paradise you've always dreamed about. While Kuta Beach is arguably the most well-known beach in Bali, there are many other beaches that are worth checking out. Take the time to explore the rest of the island to discover breathtaking hidden gems. If you'd like someone to point the way, then consider the following seven secret beaches in Bali.
1. Balangan Beach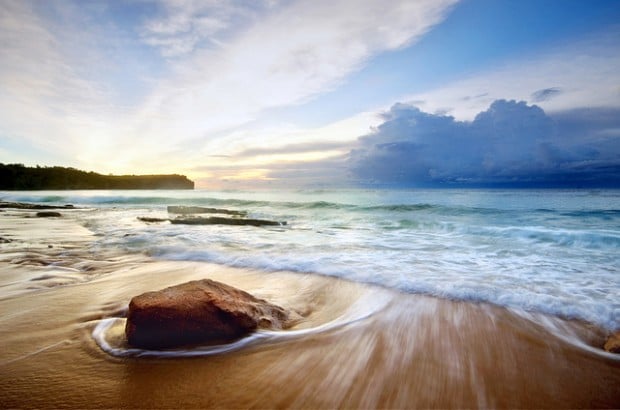 Image Credits: Alex Hanoko
Balangan Beach competes for the title of best beach in Bali. It's a rather little and peaceful beach that can be accessed by driving by traditional Balinese villages and pastures where cows graze their days away in picturesque fields. Although the beach is nearly perfect, the water has a strong current and the waves are quite high, hence swimming is not recommended for people who aren't strong swimmers. It is, however, a magnificent beach for sunset strolls.
2. Padang-Padang Beach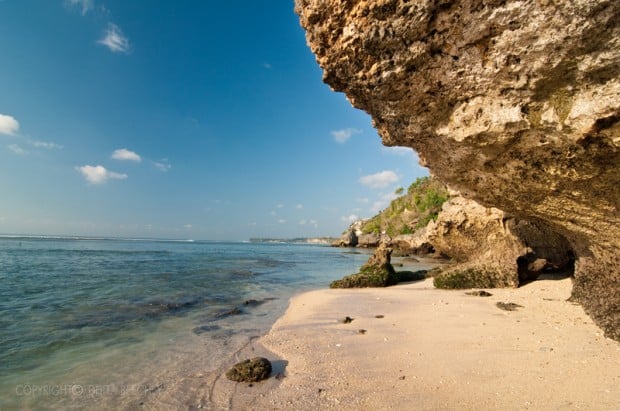 Image Credits: whiz-ka
Surrounded by still water on one side and lush vegetation on the other, Padang-Padang Beach is made up of rocks and even caves. To get there, you are required to walk through a narrow passageway and down steep steps. It's a fine beach for swimming when the tide is high.
Also Read: The Top 10 Things to Do in Bali
3. Lovina Beach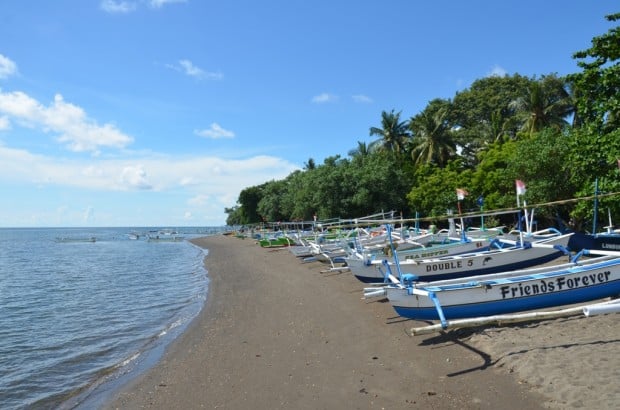 Image Credits: Antoine SIPOS
Unlike many beaches in Bali, Lovina Beach doesn't consist of dazzlingly white sand. Rather the contrary: this beach has black sand. This peculiar black sand originated from the lava of Mount Agung, a nearby volcano. It's a quiet beach with a peacefully calm ocean and gentle waves that are great for swimming. Other nearby attractions include a fisherman's village and natural hot springs.
4. Dream Beach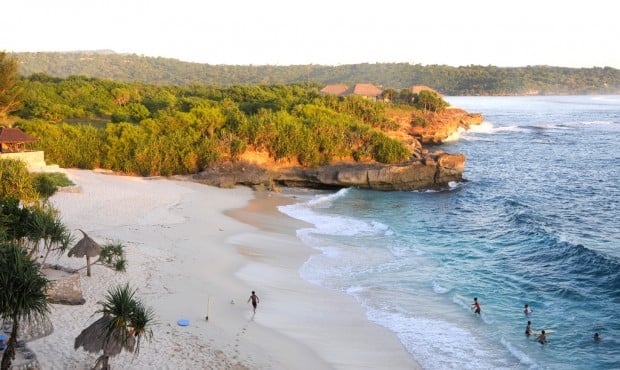 Image Credits: Bart Speelman
Nusa Lembongan is a tiny island off the south coast of Bali, a mostly undeveloped island with long sandy beaches, low vegetation and huge boulders. There is a reason why this particular beach in Nusa Lembongan is called Dream Beach – it's so perfect that you'd think it could only exist in dreams.
5. Sanur Beach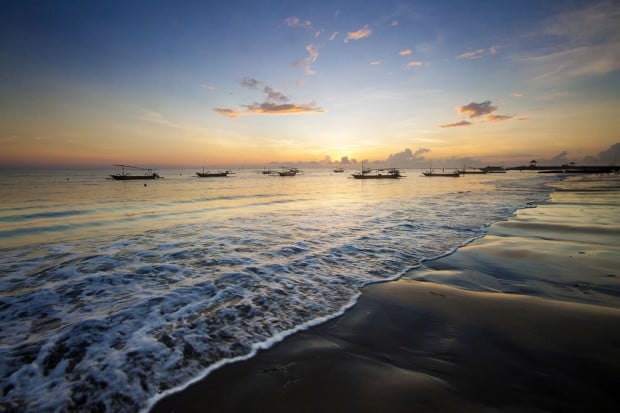 Image Credits: Pandu Adnyana
Located in a village with the same name, Sanur Beach is a long soft sandy beach with gentle waves and crystal-clear water. This is without question one of the best beaches for swimming in Bali. Shell collectors will be in their element there as well, as many pretty shells and corals wash up on the beach every day.
6. Nyang Nyang Beach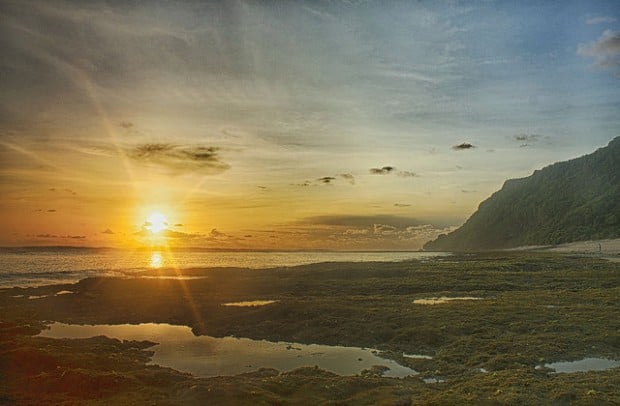 Image Credits: David Periang Hendra
This secret beach at Nusa Dua is accessed by walking through a forest and down a slippery and mossy stairway. It's quite an effort to get there, but it's absolutely worth it. Low waves lap against this white sand beach, while tropical palm trees complete the picture. As not many tourists visit this place, the only people that you're likely to see are seaweed-harvesting locals.
7. Bias Tugal Beach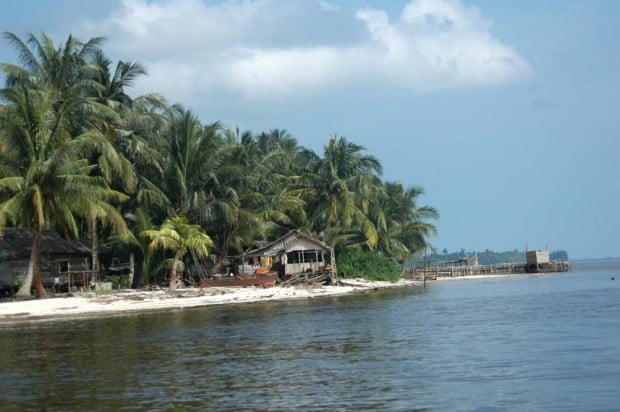 Image Credits: Yaya Rusyana
One of the least-known beaches in Bali is also known as Pantai Kecil, meaning Little Beach, among locals. It can be reached after a 500-metre hike along a stony pathway. Located at Padang Bai, this beauty of a beach consists of white sands and blue waters, backed by coconut trees that sway in the salty sea breeze.
Also Read: 10 Untouched Islands in Thailand for the Best Beach Escapes
Planning to run off to Bali soon to discover these secret beaches? Grab one of these affordable travel packages now!