Against the many retail businesses that are experiencing a decline amidst the COVID-19 pandemic, Japan's discount chain of Don Don Donki seems to be unfazed — at least where Hong Kong is concerned. Locals and future Hong Kong tourists can now look forward to three more Donki stores to open in HK this year. With the current lineup of three Donki discount stores that HK already has, there will be a total of six Donki branches in the city come 2021. 
According to Pan Pacific Retail Management, the first new Donki store is set to open on 15 October at 100 Queen's Road Central. It will be followed by another in November at Tseung Kwan O. The last Donki superstore will be found in Siu Sai Wan come February next year.
This Don Quijote expansion in Hong Kong doesn't come as a surprise given the demand of shoppers, specifically the younger generation, for affordable finds. And Donki stores not only provide cheap basic necessities such as snacks, fresh produce, and clothes but also an array of gadgets ranging from hairdryers to polaroid cameras. Donki stores even sell affordable Japanese beauty products and pop culture merchandise such as anime plushies and toys.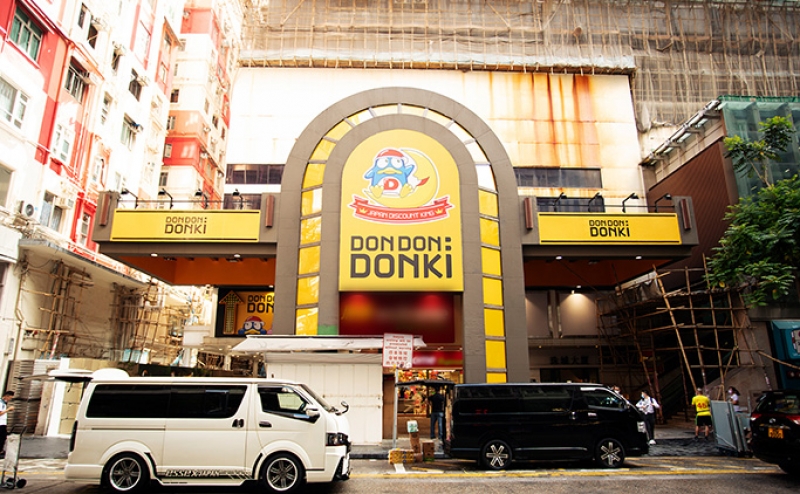 Hong Kongers are reportedly known for their fondness of Japanese products and Japan's culture. Like many Asian travellers, they frequent the Land of the Rising Sun as a holiday destination; the president of Pan Pacific Retail Management, Takeuchi Mitsuyoshi, credits this consumer behaviour for the rise of the new Donki stores in Hong Kong. 
The expansion will surely bring "more diverse and exclusive products to the city that is known for its fondness of Japanese brands", Mitsuyoshi shared in a statement. 
These additional Donki stores are sure to quench Hong Kongers' thirst to travel to Japan while travel restrictions are ongoing. Although the Donki superstores are far from the real Japan experience, the authentic Japanese items sold in these stores might just be what Hong Kong locals need to feel a little bit closer to one of their favourite holiday destinations. 
Also read: Don Quijote Philippines? Japan's Big Discount Store Plans to Open in PH!
Cross fingers that we'll see Don Quijote expanding to more destinations in Asia in the year to come!
---
All images credited to Don Don Donki Hong Kong Official Website.
News sourced from Time Out and Don Don Donki Hong Kong Facebook Page.