Looking to breathe in some fresh air as you head to Changi Airport? The Changi Airport Group has opened the Changi Airport Connector. It is a 3.5-kilometer cycling and jogging track that links Changi Airport to East Coast Park and the Park Connector Network (PCN). 
Visitors and the airport community can cycle or jog to the airport, with convenient access onwards to Jewel Changi Airport and the terminals. This new path is a great place for recreational activities and an excellent way for both locals and tourists to explore the rich charm that the east coast has to offer. 
"Changi Jurassic Mile"
The displays along the path are going to be a treat for all those Jurassic Park fans! The Changi Airport Connector is also home to the Changi Jurassic Mile – Singapore's newest and largest permanent outdoor display of life-sized dinosaurs. 
The displays can be seen along the one-kilometer pathway and contain more than 20 different pre-historic creatures from nine species. From a towering Tyrannosaurus Rex to gigantic dinosaur eggs, visitors are sure to be greatly impressed by the majestic display. 
Also read: Fun Things to Do in Changi Airport Whether You're A Local or Tourist
The Changi Jurassic Mile will be an exciting destination for locals and a great attraction for tourists when travel resumes!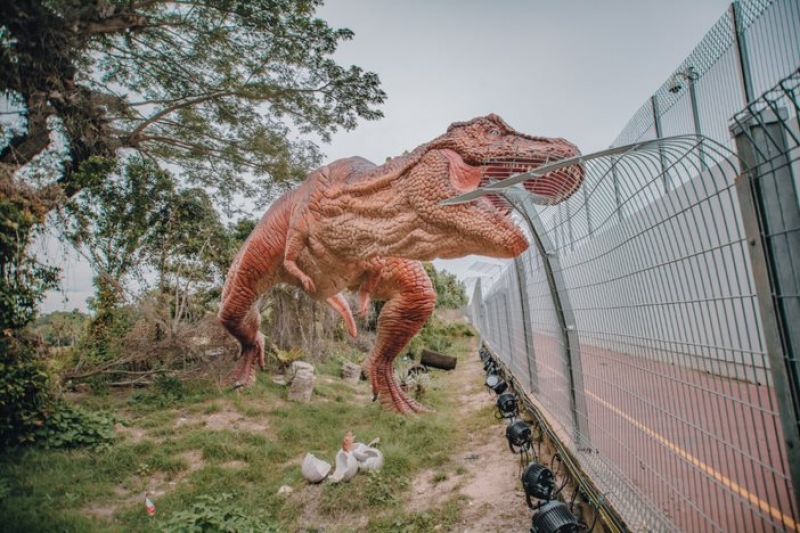 Rent a bike and explore the East Coast Park!
Looking for a bicycle adventure? Those visiting Changi Airport Connector can cycle from Changi Airport to East Coast Park and enjoy a scenic route. 
Visitors can also rent bicycles from GoCycling's outlet at HUB & SPOKE and return them at any of the seven other GoCycling outlets around Singapore! Furthermore, besides complimentary bicycle parking, HUB & SPOKE also offer bicycle lockers for rental. 
There are also pay-per-use shower areas fully equipped with bath amenities and lockers for riders looking to freshen up. 
Also read: All The Scenic Train Rides In Korea That You Need To Know!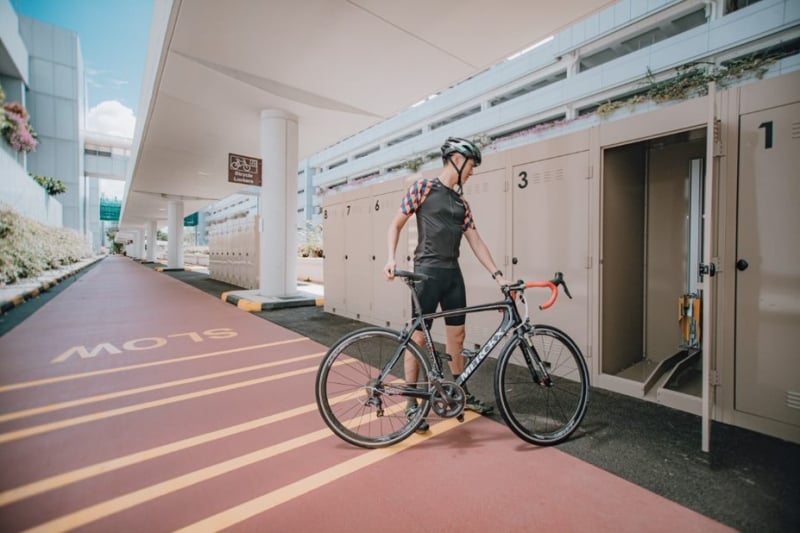 Enjoy local cuisine and alfresco dining
A refreshing yet tiring bike ride calls for a delightful dining experience, doesn't it? The HUB & SPOKE Cafe serves local and western dishes in a colonial-themes setting. Additionally, diners can also enjoy their meals with the option of outdoor alfresco dining under a canopy. 
The restaurant serves abundant food options ranging from breakfasts, western favourites, sweet treats, and various beverages! An open-air event space just outside the cafe serves as a charming venue for cosy gatherings.
Mr. Jayson Goh, CAG's Managing Director for Airport Operations Management said, "We wanted to connect Changi Airport with East Coast Park and the rest of Singapore's Park Connector Network for the benefit of our airport community and local residents. With the support of NParks and the Singapore Tourism Board, we are now able to offer airport staff an alternative route to get to and from the airport, and a new recreational option for local residents."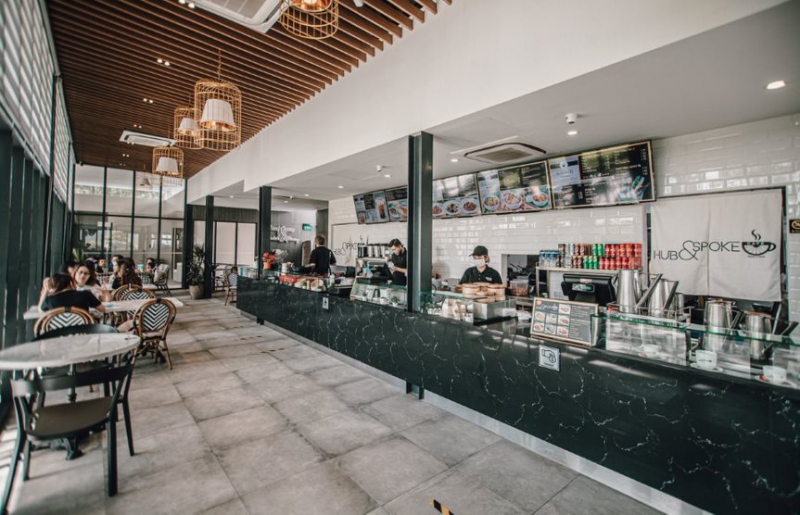 "The new experiential elements injected along the Changi Jurassic Mile will offer all who visit a sense of adventure and surprise. With the Changi Airport Connector, we hope to give visitors a different experience of the airport", Goh added.