In the aftermath of the U.S. presidential elections, many Americans wonder if they should stay in their country. On election night, their anxiety was so significant that the Canadian immigration website crashed. A part of the American population—whether in a reflex or not—seemed to be willing to move to Canada to escape life under a Trump administration. And Canada would definitely be a good choice as a place to live, not only for Americans but for pretty much everyone.
Canada consistently ranks as one of the world's best countries to live in and to move to. Often, it's found in the top five, at least. It is a highly developed nation, its people enjoying the world's tenth-highest nominal per capita income. Additionally, Canada is a world leader in terms of education, economic freedom, civil liberties and overall quality of life.
Now, let's take a closer look at the top seven destinations in Canada to migrate to.
1. Montréal, Québec
Occupying an island in Québec's St. Lawrence River, Montréal is named after the triple-peaked mountain on the island—Mt. Royal. This city offers a unique blend of European and North American cultures, a wonderful mix of Francophone and Anglophile lifestyles. This is one of the world's largest French-speaking cities, many of its current neighbourhoods former independent cities. Those neighbourhoods include the Plateau district with its bohemian vibe and the charming French-colonial Vieux-Montréal with its cobbled streets.
2. Burlington, Ontario
Burlington, Ontario is the best city of its size to migrate to in Canada. Home to about 175,000 people, this welcoming and open city lies on the northwestern shore of Lake Ontario, conveniently in between Toronto and Niagara Falls. Its lakeshore location, strong sense of community, numerous festivals and events, and wide range of outdoor activities on offer make this one of the most livable cities in all of Canada.
3. Calgary, Alberta
The largest city in the province of Alberta, Calgary is one of Canada's most vibrant cities. Known for its cowboy-like atmosphere and country music, the city is a superb place to live. There's much more to it, though. Calgary is a place with great eateries, lively nightlife, wonderful shopping areas and many historic attractions. Its crossroads location between the Great Plains and the Rocky Mountains offers a wealth of outdoor opportunities.
4. Gatineau, Québec
Gatineau is situated on the northern bank of the Ottawa River in western Québec, just across the river from Ottawa. Named one of Canada's best cities to live in, this relatively small city might lack historic sites but it makes up for that with its superb setting. If you're looking for a small-town life near fantastic natural attractions, Gatineau has you covered.
5. Toronto, Ontario
The capital of the province of Ontario and Canada's most populous city, Toronto straddles the shore of beautiful Lake Ontario. It's said to be the most culturally diverse city in the world. When looking at the number of languages spoken in the city—140—there's definitely grounds on which to base that statement. Toronto boasts some of the world's best restaurants, a thriving business climate and a vibrant arts scene.
6. Vancouver, British Columbia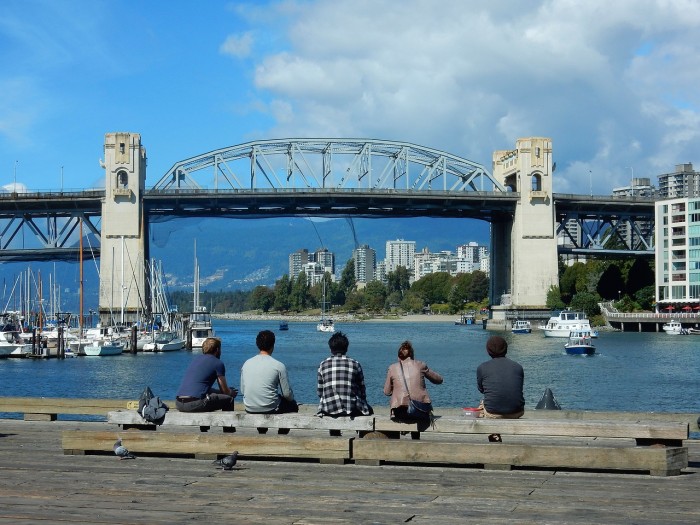 Vancouver is widely regarded as one of the world's greatest cities to live in. It's not hard to see why—the city has basically everything. Set on the Pacific coast, Vancouver is characterised by wild ocean scenery, wonderful beaches for sunset watching and an abundance of wildlife (orcas, eagles, whales). This phenomenal natural setting is complemented by a spectacular skyline. Vancouver is home to world-class coffee shops, charming neighbourhoods, a thriving arts scene and trendy bars.
7. Ottawa, Ontario
One of the world's most liveable capital cities is Ottawa. Its downtown dominated by the enormous Gothic Parliament buildings, Ottawa features many vibrant neighbourhoods, a number of fantastic museums, and large parks and gardens. This dynamic, bilingual, friendly and down-to-earth city is the best destination in Canada to migrate to.
Also Read: 10 Epic Attractions  Across Canada Totally Worth a Visit