While most of us associate Christmas with wrapping up warm, hanging up stockings on the fireplace, roasting chestnuts and drinking mulled wine, those Down-Under are in the peak of summer and Christmas cheer is more sunshine celebrations than frosty festivities.
Here's how the true-blue Australians do it:
1. Climb the Sydney Harbour Bridge with Santa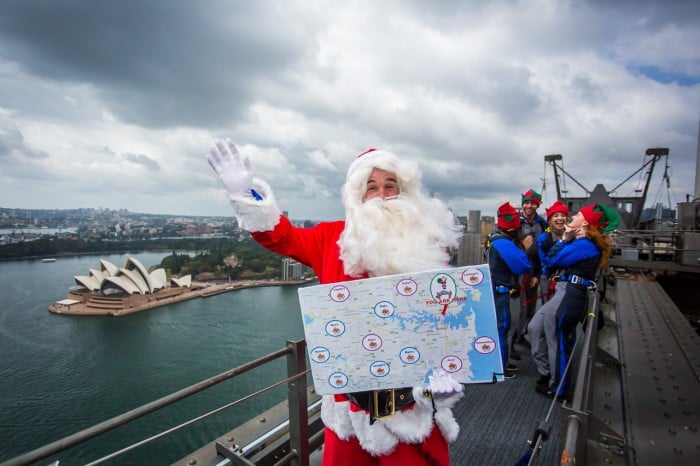 Once a picture post card, this great symbol of Australian Pride has become a bucket list experience enjoyed 364 days a year. Every Christmas Day, Santa makes a special guest appearance to surprise Climbers and many families can be seen posing with him for next year's Christmas card photo.
2. Hone your board shorts, bikinis and Christmas hats at Bondi Beach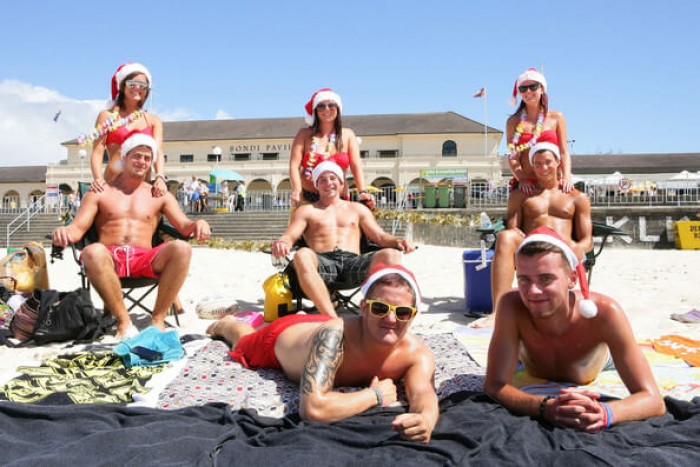 Christmas day is one of the busiest for Australia's famous Bondi Beach. For as far as the eye can see, genetically blessed bathers, surfers, local families and international backpackers celebrating their 'orphan's Christmas' together are strewn across the white sands in bikinis, board shorts and Santa hats.
3. Run for a good cause with Variety Santa Fun Run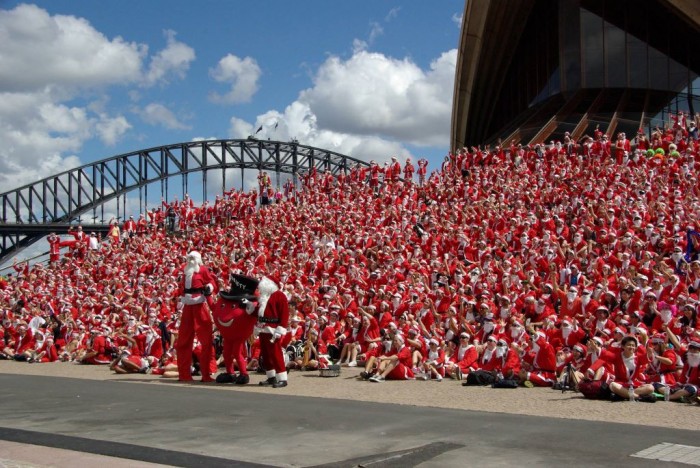 The Variety Santa Fun Run sees thousands of fundraisers and thrill seekers sporting a Santa summer suit. While most endure the stifling beard and padded bellies for tradition's sake, shorts are usually substituted in for full length trousers to offer some reprieve from the blazing heat. They can be seen running through several Australian cities to raise money for sick and disadvantaged children.  
4. Say goodbye to turkeys & feast on prawns instead
Image credit: Legoktm
Most Australians place a big bowl of prawns and complementing dips at the centre of their Christmas table. Pre-ordering of the prawns is more important than pre-ordering a turkey, more traditional in the Northern hemisphere. Few houses have a hot roast meal and instead opt for a selection of cold cuts, cheeses and cold salads.
5. Play Christmas cricket and Santa's Slip 'n' Slide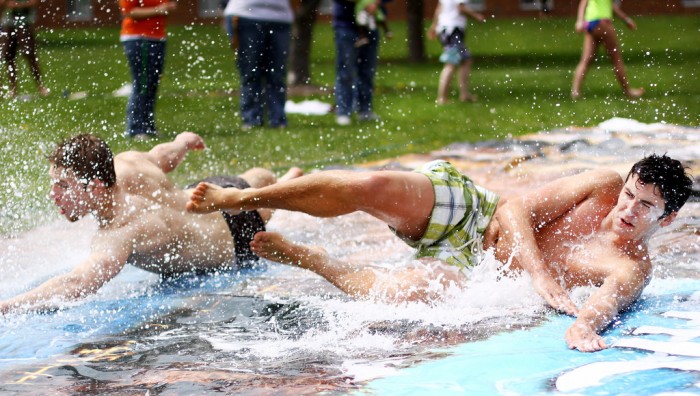 Image credit: Jeffrey Smith
On Christmas Day, gardens and local parks are full of families, friends and neighbours enjoying the warm weather and engaging in some outdoors sports, the most popular of which include cricket and sliding across a sheet of plastic watered down with a garden hose. Cricket also plays a vital part of Boxing day, especially for the dads who plan their whole day around remote control hogging and the Boxing Day Test Match.
6. And finally… Enjoy the mid-winter Australian Christmas when July comes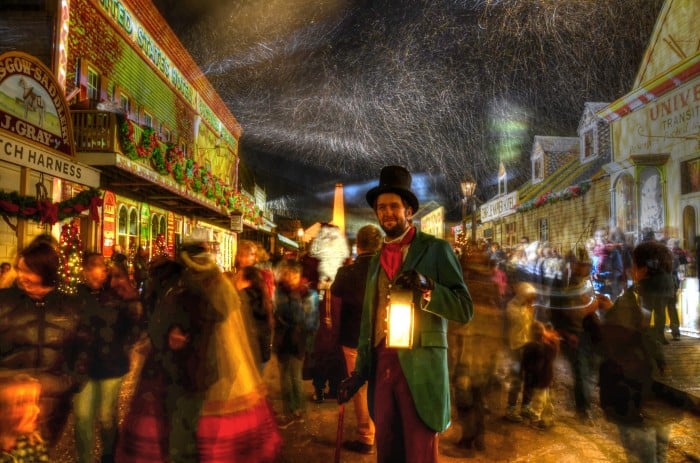 Image credit: Chris Fithall
Many Australians have taken on the expat tradition of 'Christmas In July' to enjoy a mid-winter festive celebration just like the ones in the classic movies. Chris Cringle, charades and a traditional hot roast dinner with all the trimmings, complete the contemporary tradition.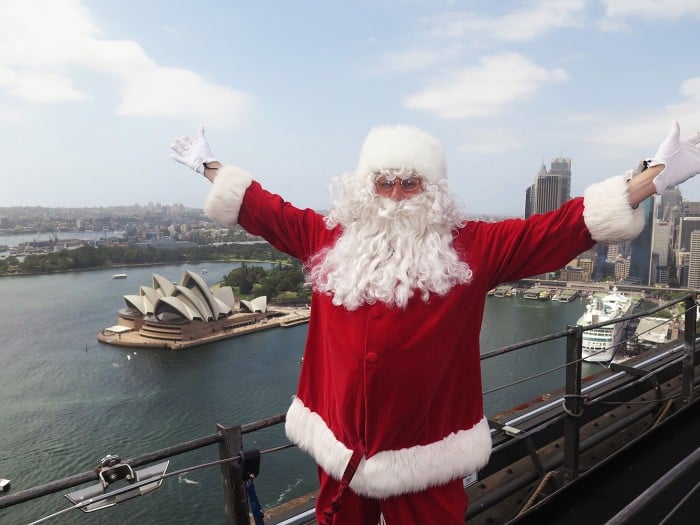 The Aussies sure have given us a whole new definition to Christmas, and their version of it is nothing short of amazing. This year, why not skip the traditional turkey feasting and carolling for once. Head down under for not just sunshine and warm seas, but also a one-of-a-kind Christmas experience that's going to end your year with a bang.
---
Information is extracted from Press Release issued by BridgeClimb Sydney