Surfing has a laidback vibe about it that is pretty hard to find in other sports. You certainly won't see a soccer player taking it easy out on the field. Surfing is a communal activity; you paddle out together with your mates, you talk cock sing song as you wait patiently for the perfect wave, you crash and burn spectacularly in one bundled heap. The prioritisation of enjoyment and fulfillment out on the water is something we can all learn from – doing things to enjoy the process and not just for the end result.
Inspired? Check out some of the best surf spots in Asia for every type of surfer!
Also read: 8 Best Destinations in Southeast Asia for the Water Sports Enthusiast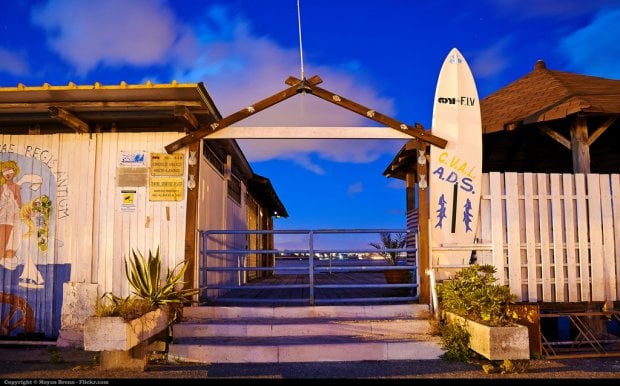 Image credits: Moyam
Luxury: Maldives (Surf Season: March – October)
As a holiday destination, Maldives has emerged as the last word in luxury travel, and their opulent prices apply to surfing as well. There are two main options you can choose from: either go for resort-based surfing or get a live-aboard surf charter!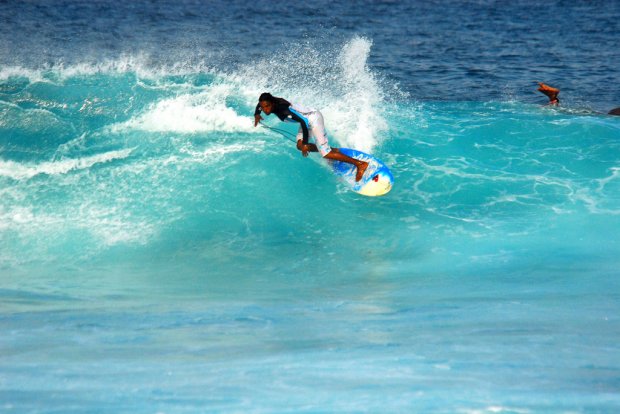 Image credit: afu007
Going with the resort-based way means that you get to enjoy all the perks of living on your own "private island" in the middle of the Indian Ocean. One great location would be Hudhuranfushi Resort, home to the famous Lohis wave, available exclusively to resort guests. This is a great options for families, as the resort provides plenty of amenities and other entertainment options for the non-surfers in the group. Of course, the overwater bungalows that Maldives are synonymous with are the standout choice of accommodation if your wallets can take a hearty punch, but we're sure you won't regret it.
The other option is liveaboard charter surfing, which is for the more hardcore set of surfers. This mode of surfing offers several perks including direct access to the best breaks in the area. Vitally, you'll also have access to the waves all day so whenever the waves get good throughout the day you can jump on them in a flash.
Whichever mode of surf you decide on, there are a couple of things you can count on. The fact that you'll get some brilliant surfing in, the fact that you'll be privy to a top-notch island experience and service, and that the holiday isn't going to be cheap by any stretch of imagination. Like the saying goes "you get what you pay for", you'll definitely have a holiday to remember here.
Adrenaline seeking: Siargao Island, Philippines (Surf Season: November – February)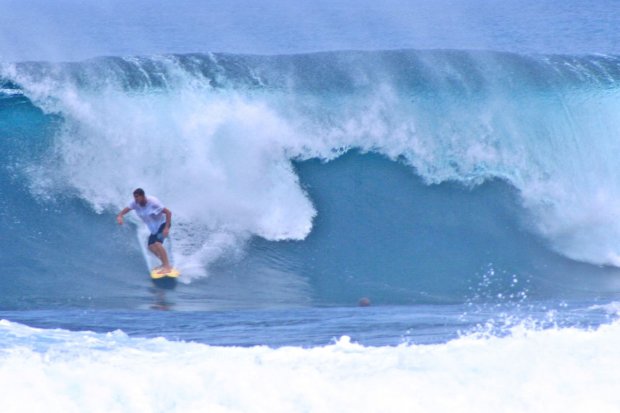 Image Credit: Paolo Marco Mañalac
Check out that huge wave, that's at least 15 feet high!!
For the big-wave chasers out there, Cloud 9 on Siargao Island is something of a mecca to them. It was recently declared one of the world's top 8 surfing spots by CNNGo, and has won a ton of other plaudits from seasoned surfers and travellers alike.
Siargao is somewhat unique in that it offers something for most levels of surfers, from the first-time novices all the way to the big-league adrenaline junkies. Cloud 9's thick barrels of water are notorious for bringing even the most ballsy and talented of surfers to within inches of meeting his fate, and like the saying goes "what doesn't kill you can only make you stronger". Don't worry newbies, Siargao Island has surf schools to help you get started safely, and a major plus point is that rentals as well as surf lessons are pleasantly affordable.
Siargao Island is also arguably a more attractive tourist destination compared to its more famous Philippines cousin, Borocay. A lower profile internationally means that it is not yet overrun with tourists, and yet its natural offerings are just as spectacular. With schools of non-stinging jellyfish, beautiful white-sand beaches and gorgeous vistas, it makes for spectacular photo opportunities. Coupled with the friendly and welcoming locals of the island, and we just know that Siargao will make for a memorable surfing holiday.
Party Set: Kuta Beach, Bali, Indonesia (Surf Season: May – September)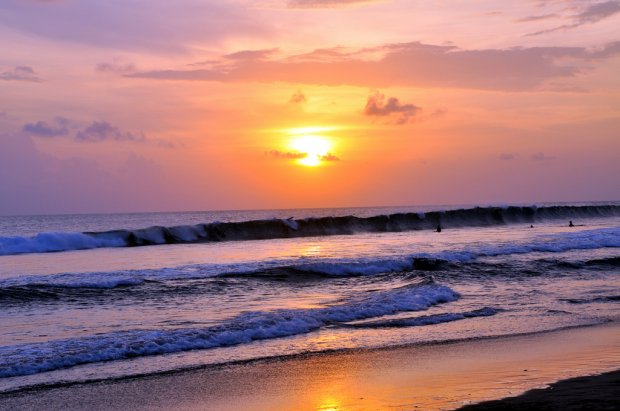 Image credit: Eustaquio

Bali is the ideal destination for a bunch of friends who want to go and have a good time. Some travellers might see the throngs of crowds during Bali's peak seasons as something to avoid, but those who enjoy company and meeting new people will love Bali.
Before you knock Kuta Beach for being too touristy, do understand that it is over 2 miles long, which means that if you're looking for some peace you can find your own quiet spot somewhere further along the beach. Combined with some of the highest quality breaks in the world which cater to surfers of all abilities, and you can understand how Kuta Beach earned its reputation of being one of the great surf havens. Cheap massages and cocktails being served on the coastline help to make for a great day of relaxation if the waves (rarely) happen to be unkind that day.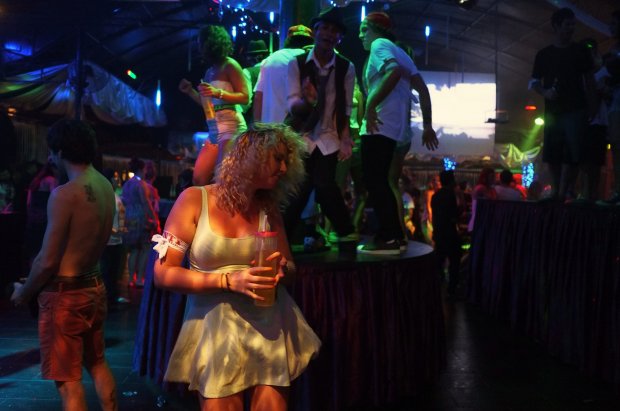 Image credits: prassprasetio
Bali is also popular among the younger crowd for its party-set of travellers. Indeed you'll find thousands of youths having a good time partying it up when the sun goes down, and with the relatively all around low prices, you don't need to be rolling in money to have a good time.3
Serious surfers only: Mentawai, Indonesia (Surf Season: June- September)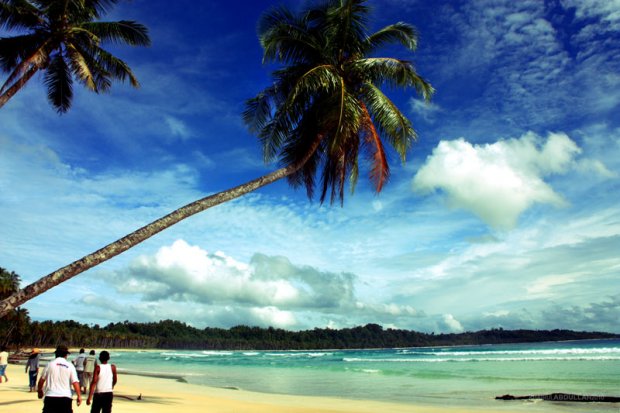 Image credit: Khairul
Mentawai is like Bali's grown up, serious older brother, with some of the most consistent breaks and waves in the whole of Asia. Mentawai's sheer variety and number of waves are enough to impress.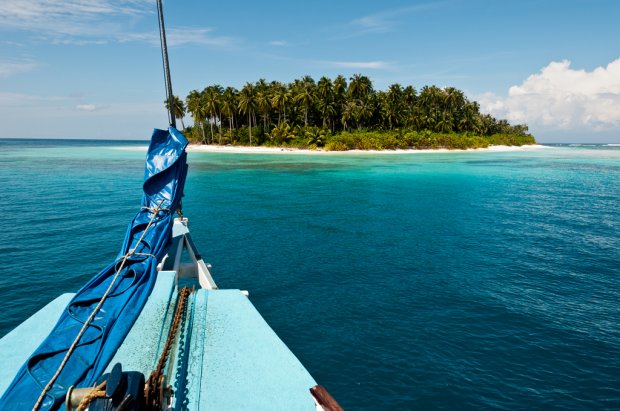 Image credit: Seb
With a maximum of 20 surfers out on the waves, there won't be a problem of overcrowding for the avid surfer. Fun fact: in a survey of pros and industry figureheads, the macas (the iconic wave in Mentawai) was voted the "world's most enjoyable wave". We don't think it can get much better than that for those who take their surfing seriously.
Value for money: Nha Trang, Vietnam (Surf Season: October – April)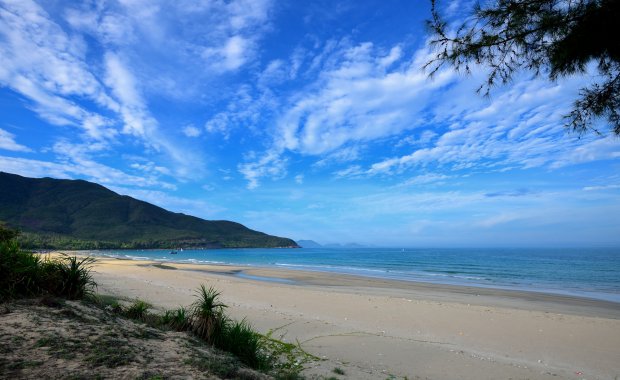 Image credits: khoibinh
Simply perfect conditions: beautiful skies, white sand, no crowds!
Bai Dai Beach is home to most of the best surfing Nha Trang has to offer, and it has conditions that are suitable for surfers of most levels, but especially beginners to intermediates. What makes Nha Trang stand out is the value for money it offers in regard to surfing, it has very affordable costs across the board. Renting the board will only set you back roughly $10 an hour, while private lessons with instructors who speak good English might only run you around $25 an hour or so. Be sure to check out The Shack for more details regarding equipment rentals and lessons!
While Nha Trang is quite a popular pit stop on the Southeast Asia backpacking trail, there are hardly any surfers to be seen out in the water catching the waves. This also means that conditions are just perfect for newbies who've had a mere casual interest in surfing and want to dip their toes (pun not intended) into the surfing world for the first time.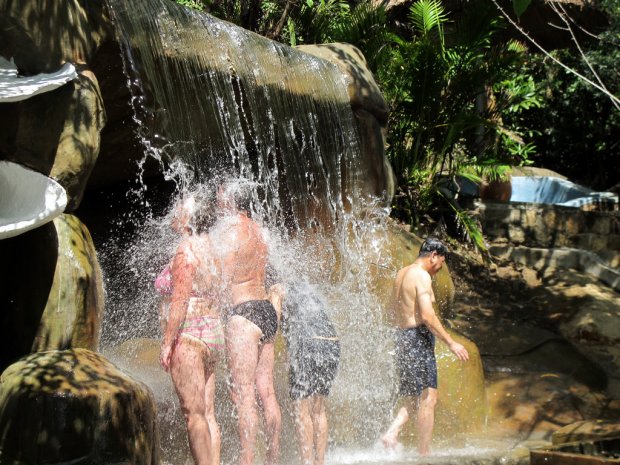 Image Credits: Christopher Porter
After a long day of riding the waves, retreat to the famous Thap Ba Hot Spring where you can have a relaxing mud bath. With restaurants, bars and hotels aplenty you won't be short of dining or entertainment options when the sun goes down.
Have we missed out on any surfing paradises out there in Asia? Let us know in the comments section below!
Also read: The Boracay Bucket List: 12 Things You Must Do On Your Trip