Experience Bali for less when you stay in one of these top budget-friendly accommodations.
Bali is one of Indonesia's most sought-after destinations. An incredibly popular tourist destination, it offers all types of accommodations, from high-class fancy resorts to basic hostels and homestays. Who wouldn't love to enjoy a little luxury and stay in a resort or villa while saving money? We've compiled a list of the best budget villas and resorts in Bali to make planning an affordable dream vacation relatively effortless!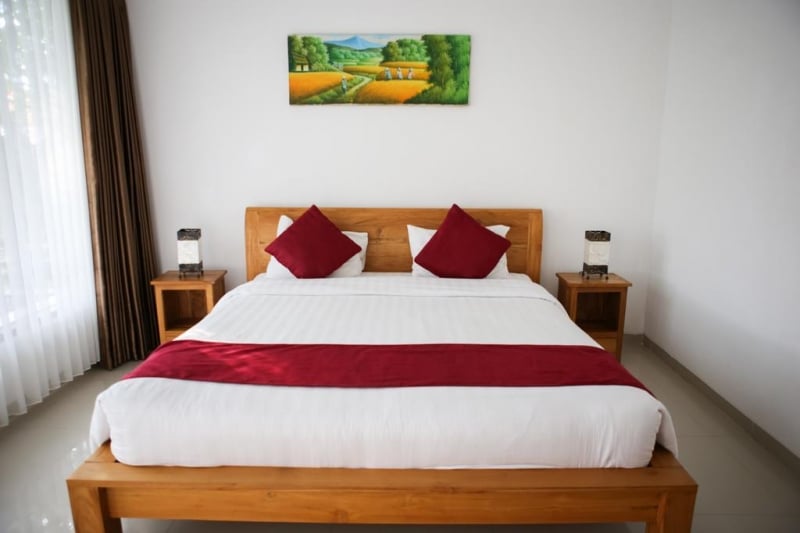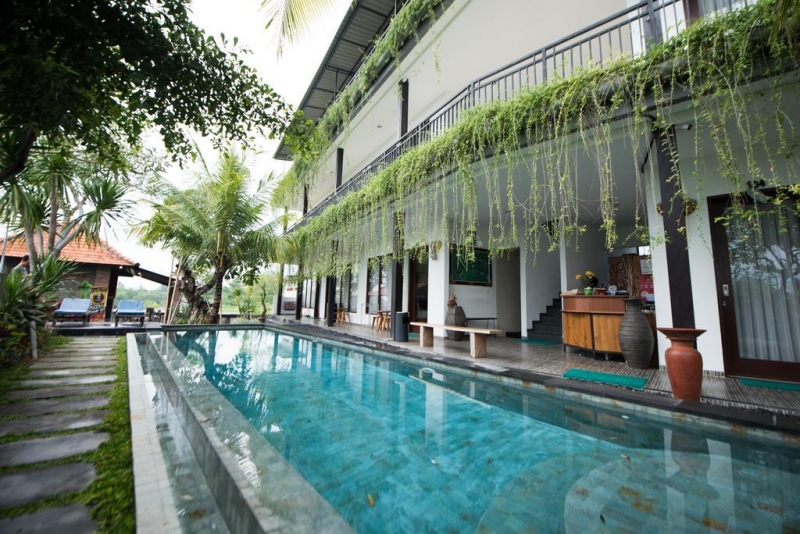 Bali's Grandpa Resort is located in Canggu, a previously secluded gem on the southern coast of the island. There are surfing spots close to hand and the area is surrounded by verdant rice paddies. Rent a bike to explore the nearby areas. The famous cliff-top temple of Tanah Lot lies a short distance to the north of Canggu. At the lovely resort you'll find a long swimming pool, a sun deck, and a lush garden. The restaurant serves a mixture of American and Italian cuisine and you can order room service for a more intimate meal. Rooms have air-conditioning and sound-proofing for a comfortable night's rest. Each is en suite and has free toiletries, a seating area, a desk, a TV, and free Wi-Fi.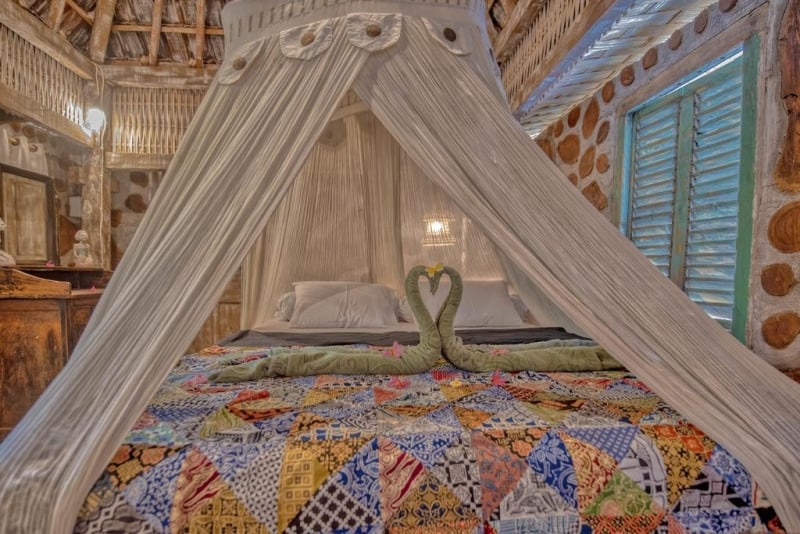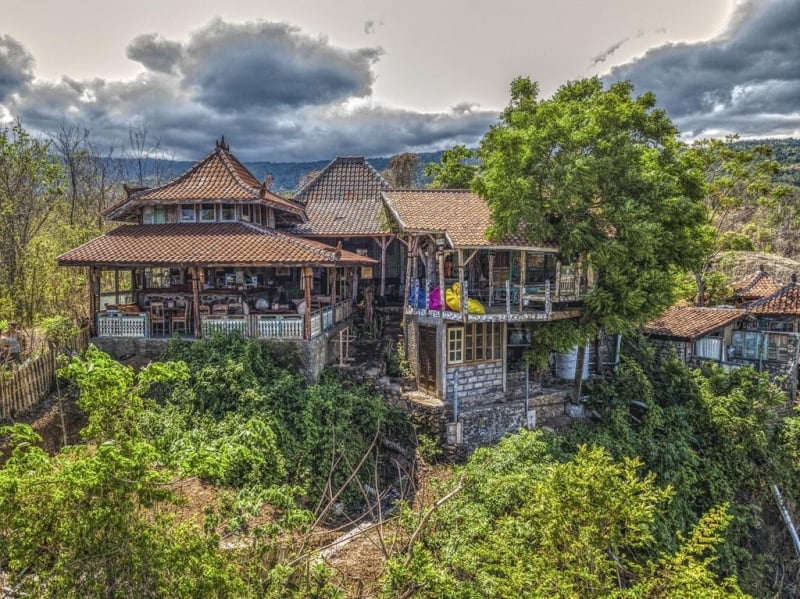 Dream Hill is a real gem of a resort in Bali's Lovina. Almost a cross between a wooden fairytale land and adventurous tree houses, the resort offers fabulous views of the mountains, beach, and forests. There are single, double, and twin rooms (some en suite and some with shared bathrooms), but if you really want to spoil yourself you can book a gorgeous en suite bungalow, complete with a private pool. All have a lovely outdoor seating area where you can sit and admire the views. There's a restaurant where you can enjoy delicious Indonesian fare, delectable seafood, and a range of Asian specialities. If you want to really pamper yourself you can spend quality time in the spa and wellness centre. Bikes are free to borrow and you can book various activities and trips with the friendly reception team. There's a shared chill-out area if you want to enjoy nature and mingle.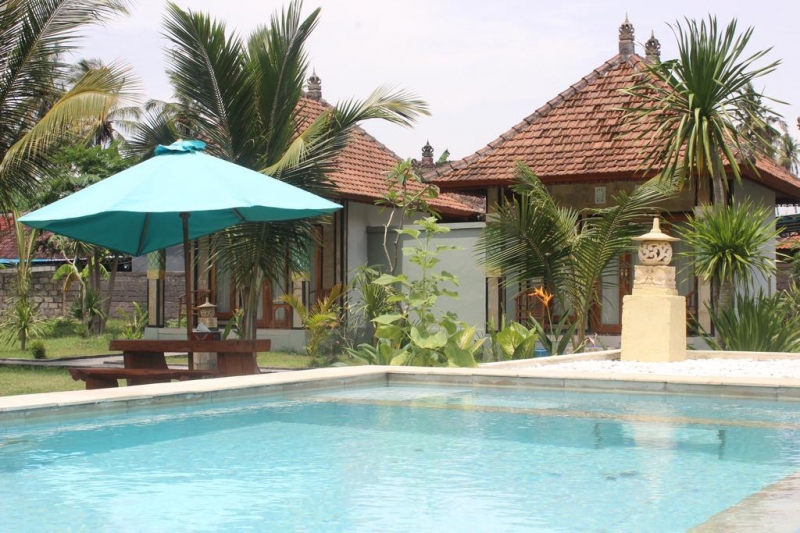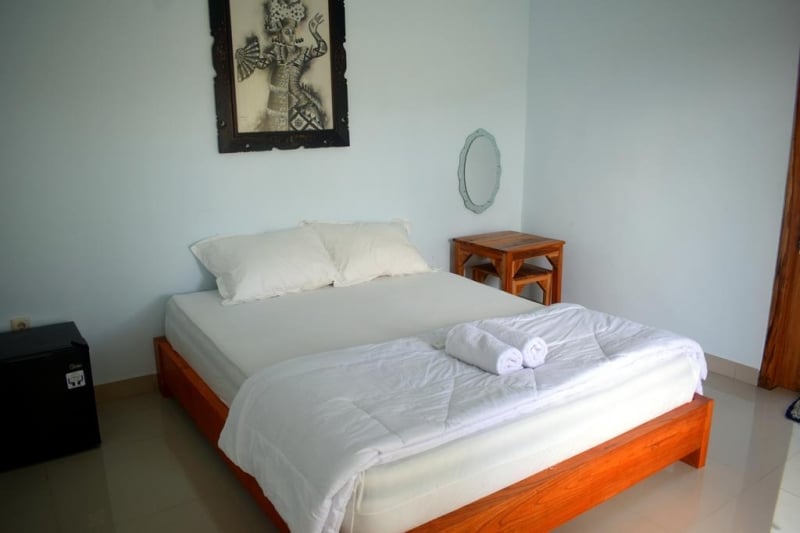 Wani Bali Resort is a stunning accommodation in Nusa Penida, a small island just off the coast of Bali. Tranquil and serene, you're almost sure to have a relaxing stay here. Within walking distance of the harbour, the resort is fairly new. Everything is clean and sparkling, from the beautiful swimming pool to the attractive guest rooms. All rooms have a private bathroom, a wardrobe, air-conditioning, and free toiletries. The terrace is a pleasant space to unwind. Reception is staffed around the clock and other plus points include free Wi-Fi, car rentals, and trip-booking services.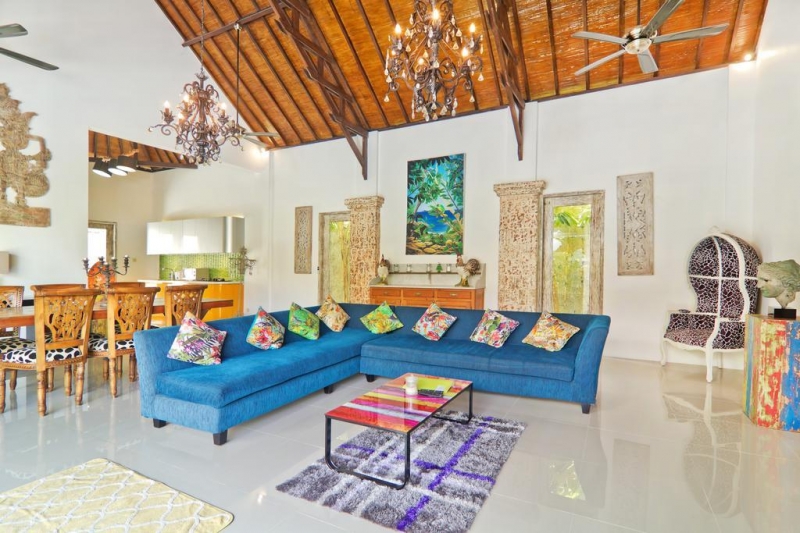 Bamboo Moon Villas is a stylish and elegant resort in Sanur. All villas are spotlessly clean and well equipped. Rooms are beautifully decorated and feature lots of wood and neutral tones, with accents of colour and traditional Balinese elements in delightful contrast. They have a private bathroom, full kitchen, and seating area with a TV. There's free Wi-Fi and parking. Some villas have their own swimming pool, and there's a shared pool that guests can enjoy too. The main street is just a short walk away and the property offers free airport shuttle services.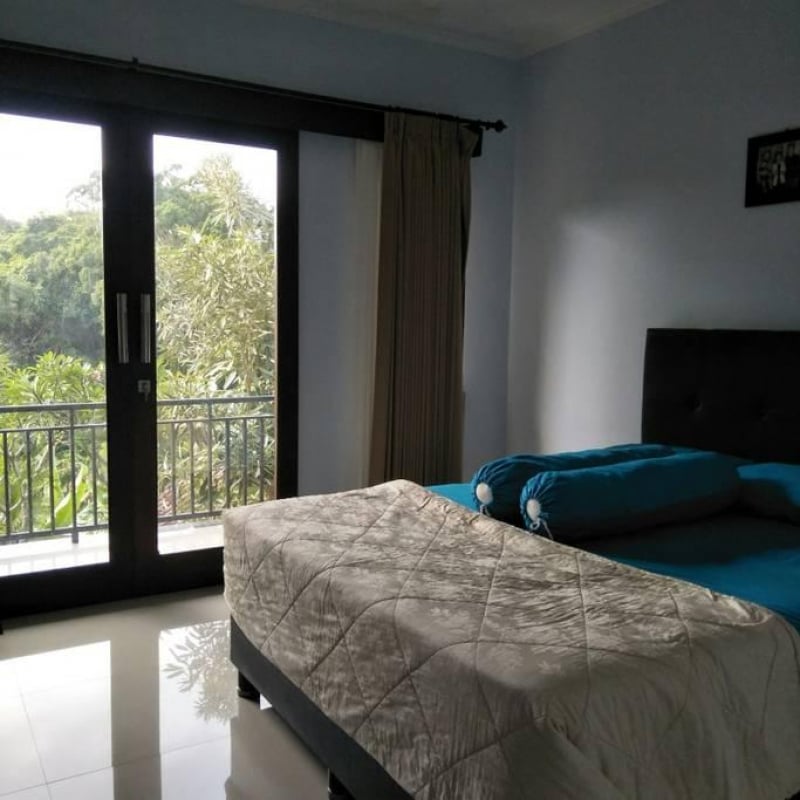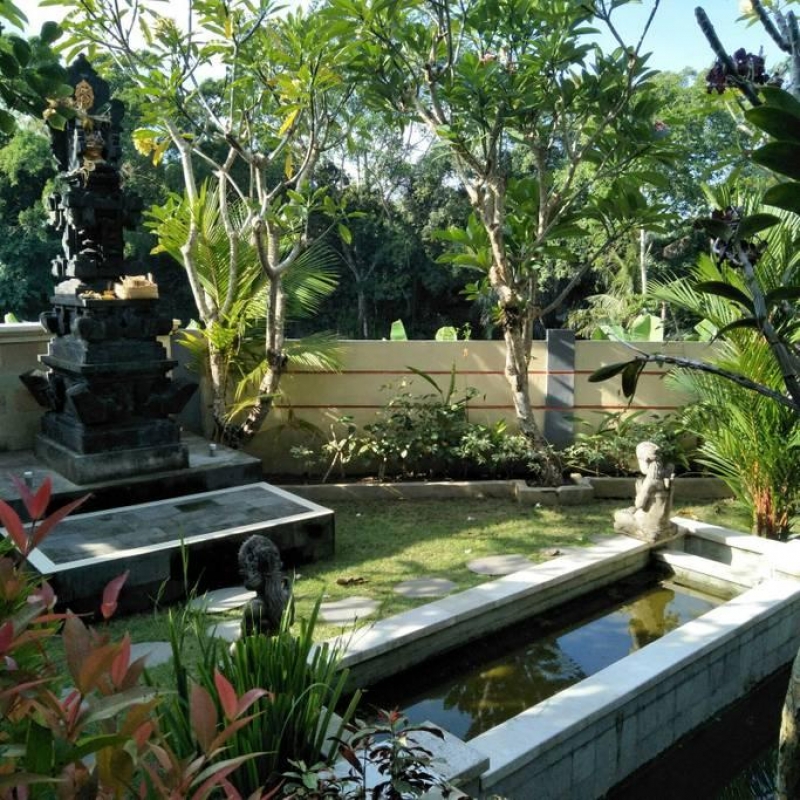 Located in Denpasar, Villa Raflesia isn't far from Bali's main airport. Designed in a traditional Balinese style, the garden is especially enchanting, complete with water features, tropical foliage, and carved statues. The villa has one double bedroom, perfect for a romantic sojourn. It also has a bathroom, kitchen, and modern living room. You can lap up the views from the balcony. The owner can assist with car rentals if you wish to get out and about and explore the surrounding area.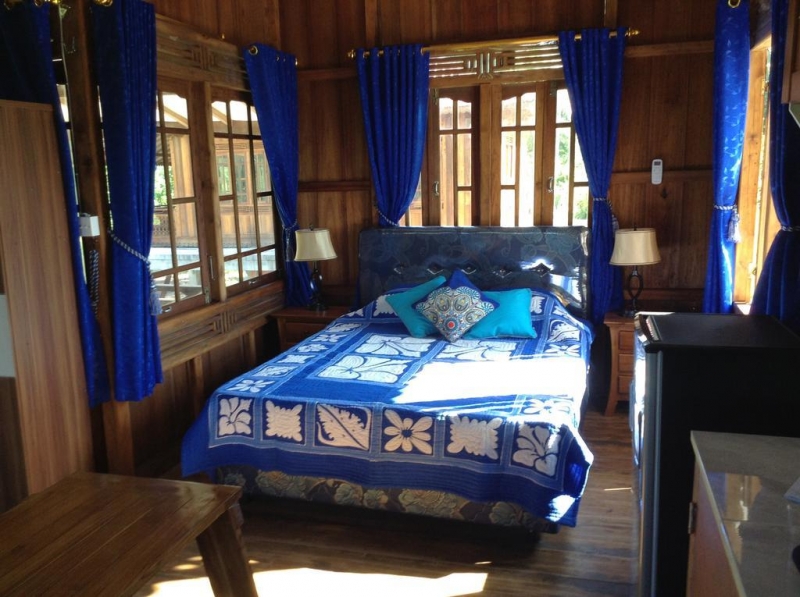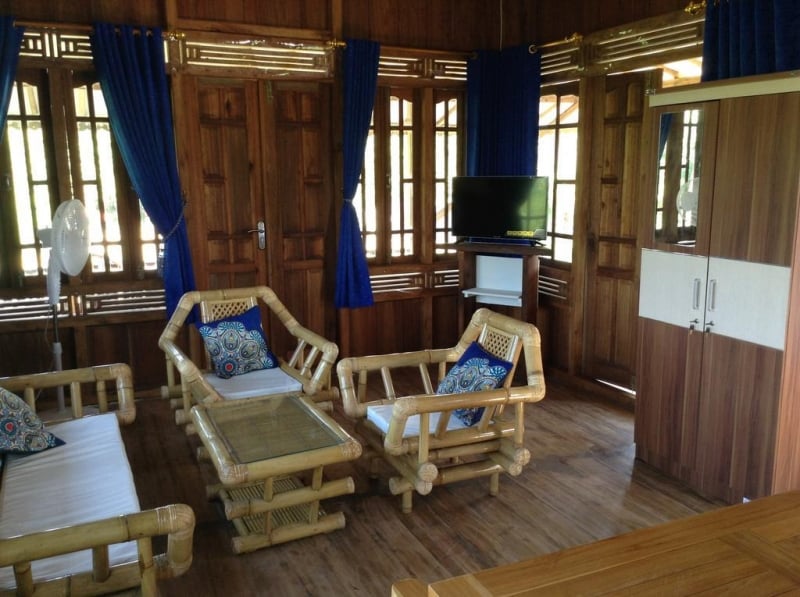 Amed Blue Sky Villas can be found close to Amed Beach in the eastern part of Bali. The area combines tourism developments with a traditional fishing village vibe. The stunning wooden villa has attractive wooden and bamboo furnishings, which create something of a rustic air. Beds are comfy and sure to help you get a good night's rest. The villa has a bathroom, a kitchen, and a seating area. There's a TV and free Wi-Fi. Car and bike rentals are available onsite and you can also book tickets and tours with ease.
With such lovely budget resorts and villas in Bali to choose between, which one will you book?