One of the most in-demand tourist destinations in Southeast Asia, Bangkok enjoys a consistently high statistics of tourist arrival every year. People coming from all parts of the world, flock in to the beautiful 'Land of Smiles' to experience the exciting and unique culture of Thailand.
As the capital city of the said country, Bangkok is the political, cultural, entertainment and financial centre. The place exhibits the marvellous fusion of these social divisions, creating a spectacular spectacle worth witnessing.
All it takes is to avail flights to Bangkok. But to get around, there are several options to get familiar with.
Also read: Extremely Useful Bangkok Travel Guide
City Line Airport Rail Link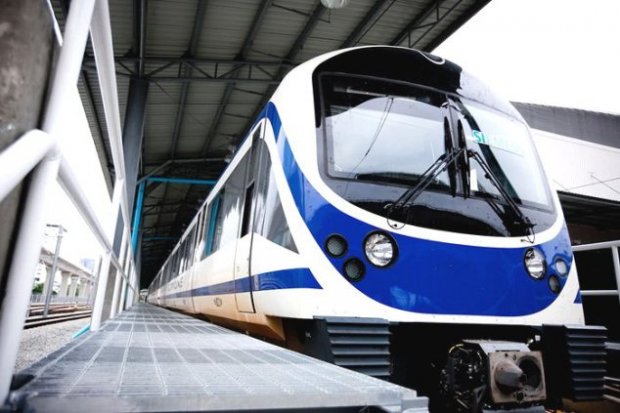 City Line Airport Rail Link (Blue Train)
This is basically a separate rail network that connects the Suvarnabhumi International Airport to the main city in a matter of 15-30 minutes. It is connected to BTS via the Makkasan Station.
Taxi
One of the many colorful taxis in Bangkok
Bangkok's roads are basically dominated by taxis. Locals and foreigners alike can go to wherever part of the city with this comfortable mode of transportation. Sometimes, it can be a little daunting because traffic in Bangkok is often congested. Plus, there are lots of issues going on about scamming taxi drivers. Commuting tourists should therefore always be careful.
Also read: Where to Get the Best Panaromic Shots in Bangkok
Bangkok Transit System (BTS) Skytrain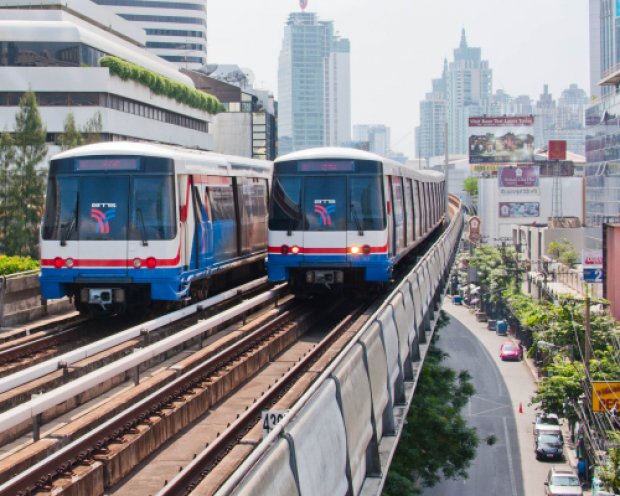 One of the easiest ways to get to famous places around Bangkok is through the Bangkok Train System. Being in operation for more than a decade, it has served millions of daily commuters already. It has two lines (Sukhumvit and Silom) and fares range between THB 15 – 40 (approx. SGD .5 – 1.5), one way. It is also known as the Skytrain.
Mass Rail Transportation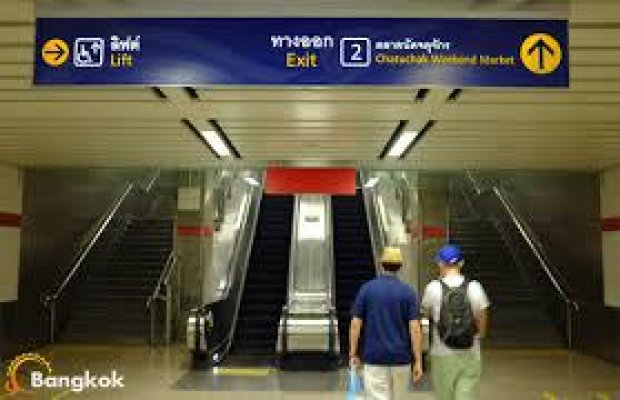 Image credits: GoBangkok
Also known as the Metro, the MRT is another convenient way to get transported to places around the city. It is the portal to connect commuters to the northern part of Bangkok, and has stop in the famous Chatuchak Weekend Market.
Also read: 5 Must-Try Food Places in Bangkok
Motorbike taxi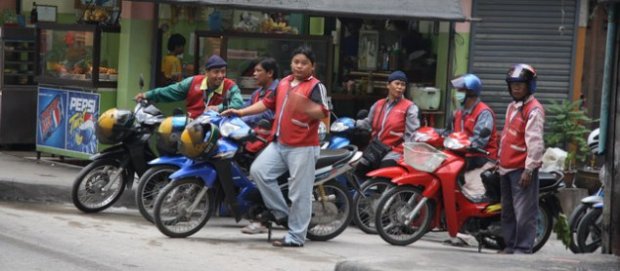 The motorbike taxi drivers in uniform
Image credits: ThaiCentrum
Definitely unique, motorbike taxis are the usual options for commuters who are rushing to get to their destinations. Defying the congested traffic is never a problem because motors can overtake cars easily. It is cheap and adventurous, but some drivers can be totally reckless that passengers can end up bruised, scratched or wounded. But at least, helmets are available.
Tuktuk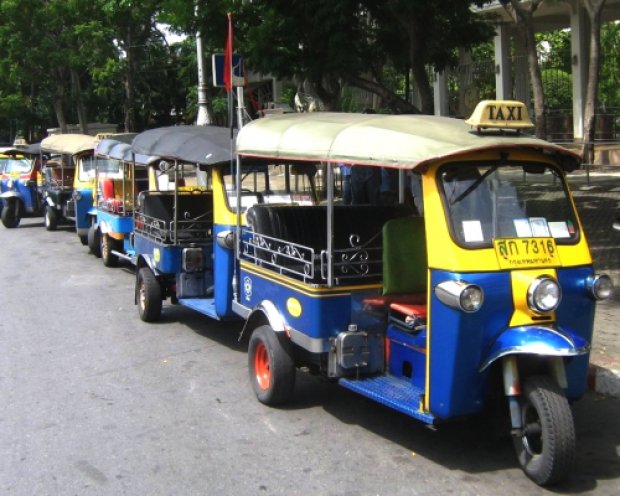 They say that no tour around Bangkok will ever be complete without riding a tuktuk. There are tri-cycled vehicles quite native to Thailand. Locals don't usually prefer this, especially because it has no meter. But tourists are often convinced and drivers usually take advantage. Sad but true.
Bus
Bangkok's public bus
Yes, there are buses in Bangkok but it's as if those who have stayed in the city for like a few months will understand this system. There's no definite timetable and it can be quite behind the schedule all the time. Tourists are advised to try this mode of transportation only if coming with a person familiar with it.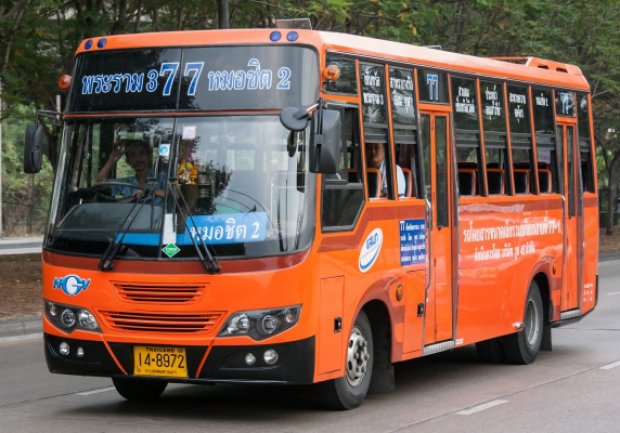 A private tour bus in the city
Also read: Thailand Fast Facts – Where To Go and Handy Travel Information
There is a possibility for people to rent cars to get around. However, a person who goes on a Bangkok city tour will most likely want to stay within the budget, so commuting will be the best idea. Generally, using the public transportation in the city is safe as long as people are informed. Tourists are then advised to get to know the different means of public transportation before flying off to Bangkok. That's the best way to fully enjoy the experience.
Contributed by CNE Holidays.