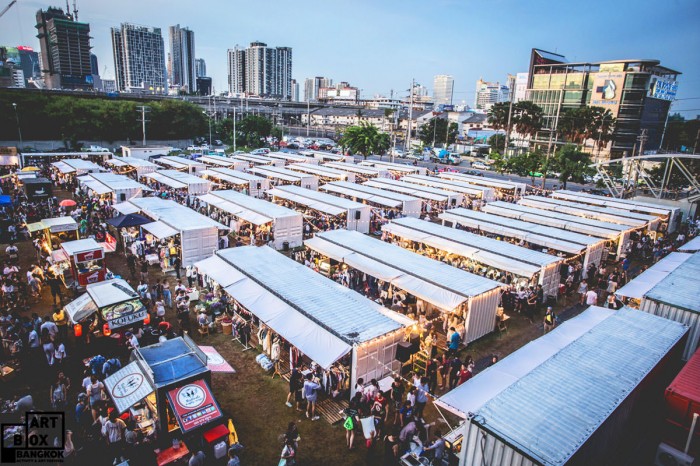 Image credit: Artboxthailand
Gone are the days when flea markets were only spaces for people to sell their pre-loved goods. Because where's the fun without the whimsical fairy lights, live music, and that handmade neckpiece you're never going to find on Taobao?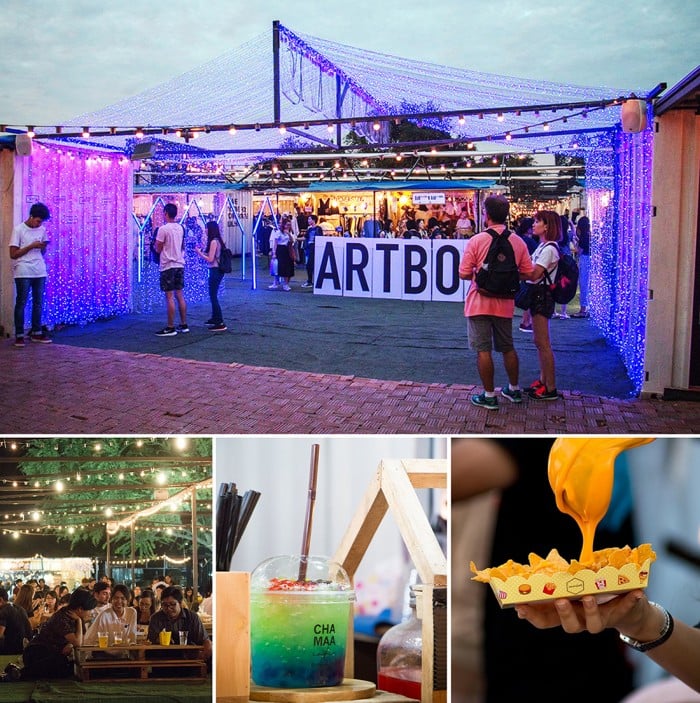 Image credits: Artboxthailand
Reigning the throne of the contemporary street market scene is none other than Artbox Thailand. This pop-up bazaar cuts through the hipster clutter and delivers an unbeatable night market experience. If you're a frequent visitor of Bangkok, then you'd probably agree with me on this. Chances are, you've probably visited it one too many times.
If you haven't though, here's the chance to because Artbox is coming to Singapore. MARK THESE DETAILS DOWN!!!
What:
Artbox Bangkok x Invade Industry Presents: ARTBOX SINGAPORE: "It's Time To Move On"
Where:
Bayfront Event Space (beside Marina Bay Sands)
When:
Friday to Sunday
14–16 April 2017 and 21–23 April 2017
Time:
3pm to 11pm
There will be over a whopping 200 stores, a main stage, dedicated dining zones, photo points, and best of all – this massive bazaar will be situated right by Bayfront MRT Station. Mm-hm, there's no need to lug your shopping hauls around after you're (guiltily) done with the looting.
In addition to the plethora of stores, Chang Beer (the official Lager Beer Partner of ArtBox Singapore) will be hosting a beer garden featuring a container bar and a rooftop deck– all within a 20-foot shipping container. To round off, there will also be a photo booth, courtesy of Kombi Rocks.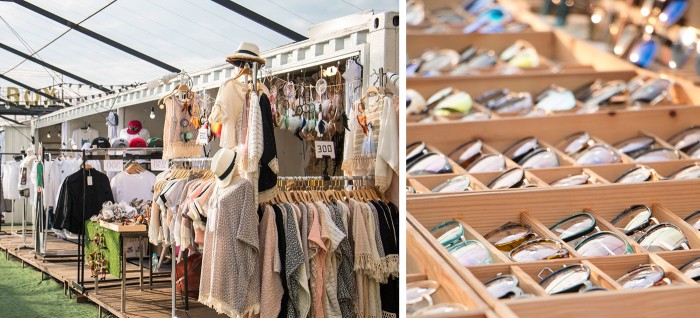 Image credit: Artboxthailand
DBS, the title sponsor of Artbox 2017, will also be offering perks to its cardmembers. All DBS and POSB cardmembers will have access to the exclusive DBS Live Fresh zone, well away from the crowds. For tertiary students (University and Polytechnic), be one of the first 50 students to flash your student pass and DBS/POSB card at the DBS Live Fresh zone per day to get a special Artbox Singapore tote bag for free.

14–16 and 21–23 April 2017. Mark your calendars and we'll see you there!
Before you go, read about the unique markets to visit in Bangkok – other than Chatuchak.