Sick of being broke after having expensive lunches with people you don't even spare a thought about during the rest of week? Don't worry, we've got 8 things you can do on the weekends with people you love. Plus, they're all dirt cheap, if not cheaper than that overpriced eggs benedict meal you probably had on Monday.
1. Travel down memory lane and roam around your childhood streets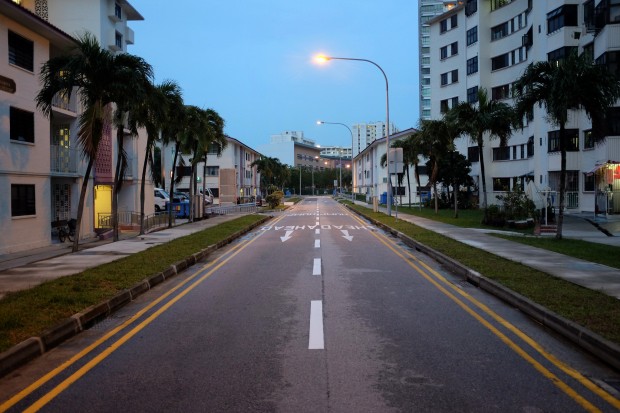 Image credit: jnzl
If you have moved houses before (like almost all your friends have), you probably grew up in a different street than the one you're currently residing in. Take a trip to your old neighbourhood and go on a mini-adventure to see if things have changed and if so, how much. It'll be good for your soul and will keep you grounded as your reminisce about how these streets used to be an extension of your home and how times have you seen you change.
Take it a notch higher by bringing a scooter. Scoot around old neighbourhoods and weave in and out of the tiny streets with the wind gently whipping at the sides of your face. Bring a friend or a significant other along for some company!
2. Catch a free gig at the Esplanade Theatres on The Bay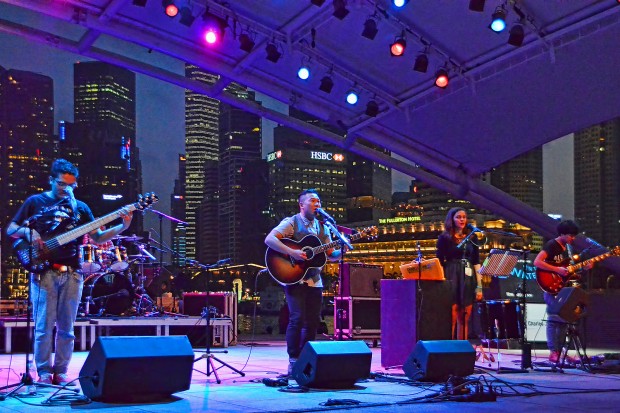 Image credit: Choo Yut Shing
If you're wondering what to do on a weekend night without breaking the bank, hop on over to the Theatres on the Bay at the Esplanade. Treat your ears to some good music while enjoying Singapore's amazing skyline just across the waters. The entire atmosphere makes for a more than comfortable environment to discover your next earworm and bask in your companion's company. As it is, there are free performances you can catch over Friday, Saturday and Sunday nights.
If you're not into music much, there are other free activities that you can check out at the Esplanade.
3. Go cycling around SG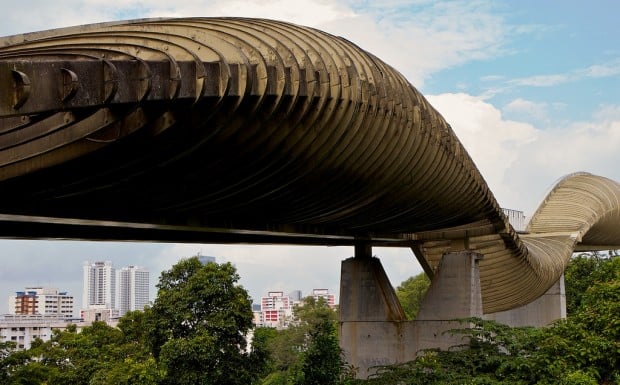 Image credit: Matthew Hine
Recently my father rediscovered his, and I quote, "obsession" with bicycles. He bought two in the span of three days and is still finding new ways to get around Singapore with his trusty two-wheeled buddy. If you can relate, try cycling along the Henderson Waves Bridge and bring along your significant other, friends and family to join in on the fun. Plus, you get to burn off all the calories you've accumulated over the week.
Take it a notch higher and try night cycling. Travel across the whole of Singapore overnight while making pit stops at places you'd never find yourself at on normal days. My friends and I did this a few months ago and it was honestly quite exhilarating. Well, only because one of my friends got rugby-tackled by another friend while we were at one of our unplanned pit stops.
4. Record your next cover in the nearest car park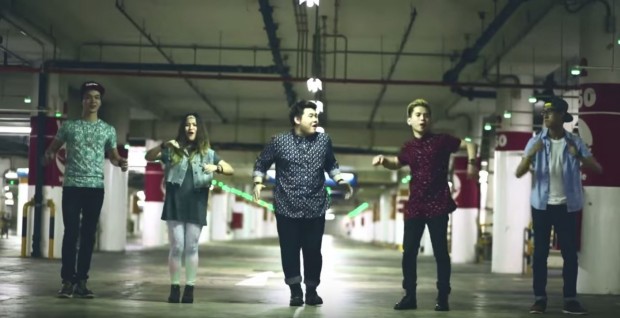 Image credit: Dominic Chin
If you're musically inclined and are looking for a nice place to do your next cover, take a cue from this guy(link below) and show off your amazing pipes in an empty carpark. I heard the acoustics are pretty good. #chalkupthosehipsterpoints
If you're not so musically inclined, why not have a small picnic on the top floor? You'll want to set up at an empty corner that won't cause any obstruction to the cars that might want to park on the top level. String up some pretty fairy lights (make sure they're battery operated!). Up the game by bringing a comfy mat and cushions. It'll make for some amazing time spent with close friends or even as a date! Bring a six-pack, enjoy a good can of beer while looking up at the night sky and let the conversations flow.
5. Visit Jurong East Swimming Complex for an awesome day out in the sun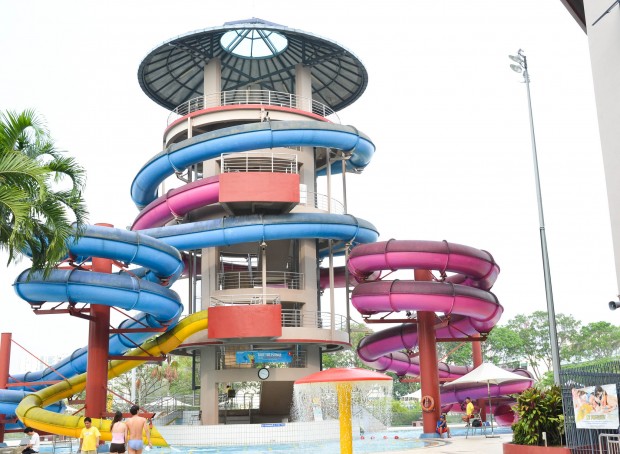 Image credit: Singapore Sports Council
Getting too fair after being stuck indoors for too long? Have a budget-friendly swim at a swimming pool that could probably be close competition of a rival establishment. Instead of paying $10-odd at the rival water theme park, spend only $2 for entry into Jurong East Swimming Complex; where an array of brightly colored giant slides awaits you. But if you're more into lounging, don't worry; they've got a Lazy River which has a current that will carry you along. For the surfer wannabes, there's also a Wave Pool where you can ride the waves, albeit not with a surfboard but with a simple float.
Hey, beggars can't be choosers right?
Address: 21 Jurong East Street 31 , Singapore 609517
You may want to check out this page for more information on their opening hours and admission prices.
6. Feast like a king at local hawker centers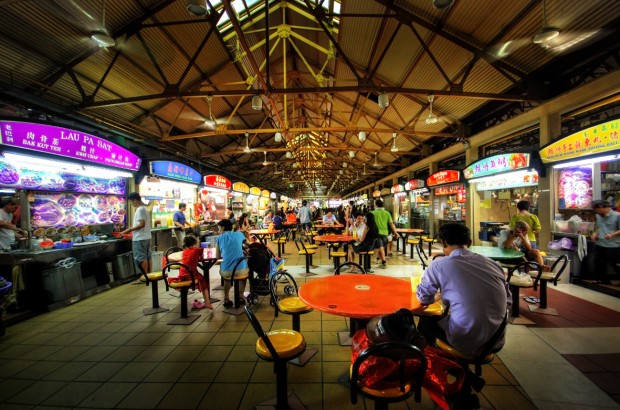 Image credit: William Cho
Mondays to Fridays probably see you coming back home at a time when the rest of your family has already gone to sleep. So why not take this weekend to catch up with the people who love you the most (vice versa) and have a cheap feast at a local hawker center? Feast economically as compared to having a meal at a café that would easily set you back $15 per person.
My suggestion? Try Soon Kee Lor Duck Rice at Jalan Besar Stadium – which also happens to be the famous one that used to be situated the old Longhouse Thomson. Located at Tyrwhitt Road, this stall has been around for about 20 odd years in its totality; which is almost how long my father has been a faithful customer to the stall.
Yes, he has probably eaten a whole lot of duck in his time.
Address: Jalan Besar Stadium, 100 Tyrwhitt Road, 207542
7. Visit your grandparents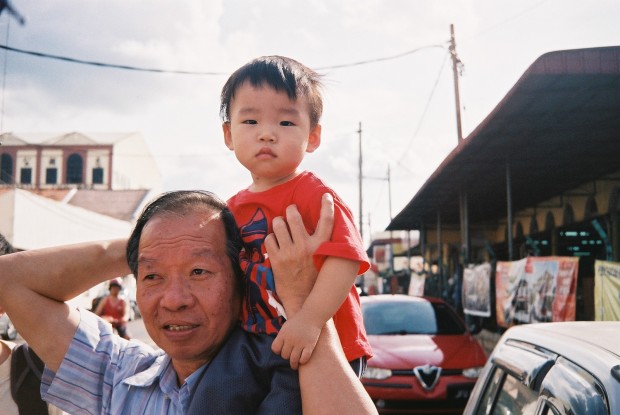 Image credit: Shengming Lee
Honestly, when was the last time you had a proper conversation with your grandparents? Don't pretend that you don't spend the entire conversation on the phone saying "orh", "ahh" and "ya lah I've already had my lunch". Take this weekend to catch up with your grandparents who used to spoil you crazy (and still do). It'll be nice to exercise a little filial piety to the people who have helped bring you up and made you the person that you are today (which is amazing and all things awesome, yes?!). Trade stories about life and discover things you never knew about your own family.
Fun fact: Once, I was having lunch at my grandmother's place and out of nowhere, she told me that one of her sisters used to be a famous singer on the radio back in the days.
8. Have a pot-luck dinner with your friends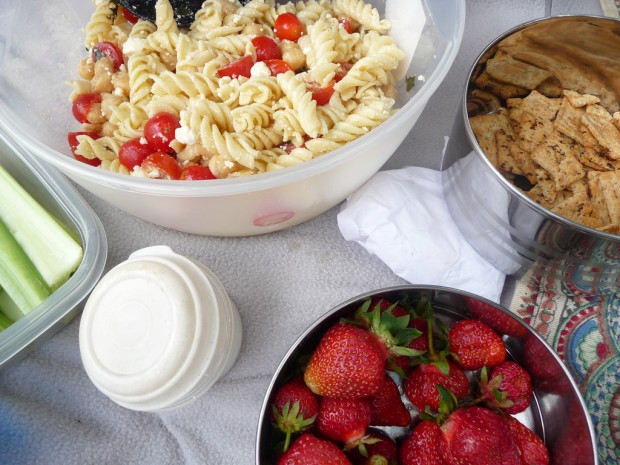 Image credit: Lisa Cericola
Have a different kind of night cap by having your friends over for a pot-luck dinner at your place and with some cheap wine. When everybody contributes their own dish, everybody ends up spending lesser. Which would also mean that everybody's a happy camper. Plus, the more people you invite, the more food! But you might want to set a few ground rules like "No plain rice only" or "no McDonald's".
I'm kidding, who doesn't a love good Quarter Pounder Burger?
So now that you've got some ideas on how to spend your pocket-friendly weekend, remember to practice good saving habits so you don't end up in this position ever again. Because being broke sucks.
If you're still looking for more outing ideas while on a budget, here are 20 outing ideas below $20!