Thinking of where to go for a quick vacation? Taiwan might just be the destination that you are looking for. With a perfect mix of modern comforts and a touch of history and culture, Taipei offers the perfect escape for any traveller looking to get best of both worlds. With great food, plenty of leisure options, exciting nightlife and amazing nature, Taiwan will leave you with unforgettable memories.
One of the best reasons to visit the beautiful city of Taipei is its amazing street markets. Night markets in Taipei attracts throngs of travellers because it is filled with so much treasures. Here are the top six night markets in Taipei – visit them all if you have the time!
Read this article in Chinese: 6个你不可错过的台北夜市
1. Raohe Night Market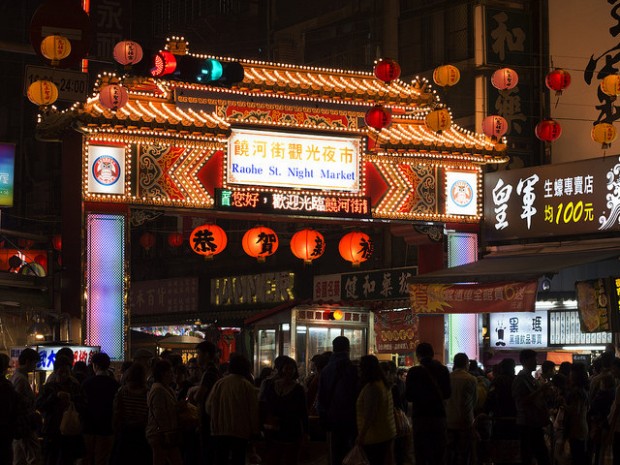 Image credits: cactusbeetroot
Raohe is Taipei's oldest night market, stretching 600m, located at the heart of downtown Taipei. The Song Shan Fu De Temple (Land God temple) sits at one opening of the street. The main reason to visit Raohe Night Market is food. There is a seating area in the centre of the street, and it is a great place to rest your feet while watching shoppers walk along the roadside. It is not a big market, but it is jam-packed with treats and goodies. Also, it is not uncommon to see some kind of food show crew filming something here.
Also Read: Eat, Shop, Repeat! Wu Fen Pu 五分埔 and Raohe Night Market 饒河街觀光夜市 Guide
2. Shilin Night Market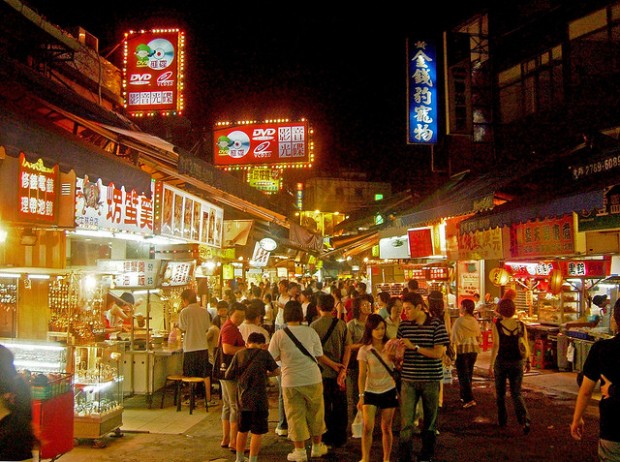 Image credits: autan
Shilin Night Market is the biggest and the most famous night market in Taiwan. In close proximity to MRT Jiantan station, Shilin Night Market is also often very crowded. The food there (especially in the market area), however, is not very special, and tend to be a little expensive. The street area offers better food. Shilin Night Market is a place that you must visit to complete your Taiwan experience. It will give you a feel of a typical Taiwanese night market and a chance to sample various street snacks available.
3. Shida Night Market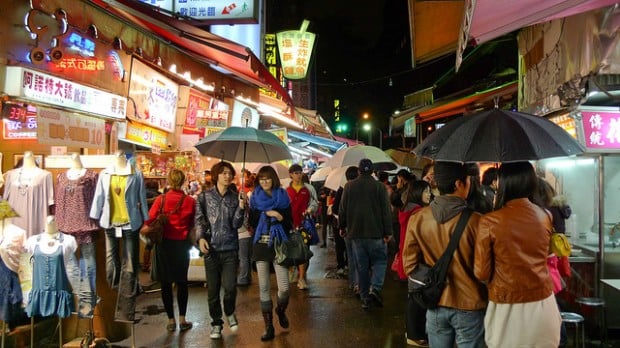 Image credits: David
There have been rumours that Shida Night Market has closed down, but that is inaccurate. Only a small part of the old market was forced to close down, but the main market still exists, and it houses numerous small streets beside the main Shida Road in close proximity to the National Taiwan Normal University. Just like other night markets around the city, you'll find plenty of small shops and restaurants offering tasty street snacks and local delicacies. There is also quite a number of coffee shops and stalls selling clothes and accessories.
4. Ningxia Night Market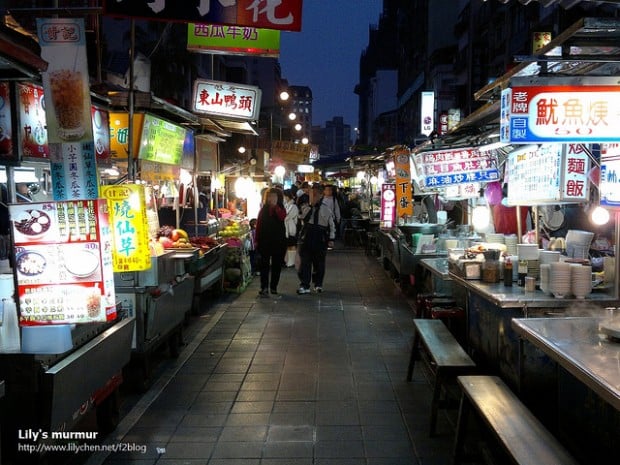 Image credits: Lily Chen
Ningxia Night Market is situated in the heart of Taipei on Ningxia Road. It is known as a traditional night market which has existed for more than 20 years. Plenty of locals visit this market as there is plenty of local snacks and food sold at affordable prices.
Also read: Mummy Kless and Family Explore Taipei – Part One
5. Gongguan Night Market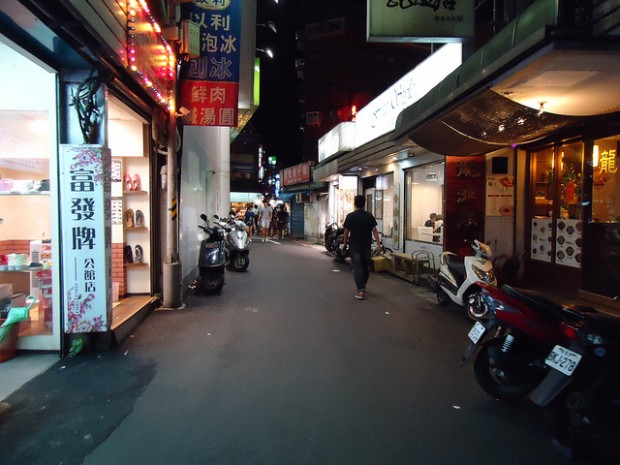 Image credits: Muhammad Riza
Gongguan is one of the biggest night markets in Taipei city's south district. Because of its location, near National Taiwan University, this market is a big hit among the students. Gongguan is located at the heart of the business district and offers a good variety for shoppers. Here, one can find bookstores, coffee shops, teahouses, portrait studios and shops selling clothes and accessories.
6. Nanjichang Night Market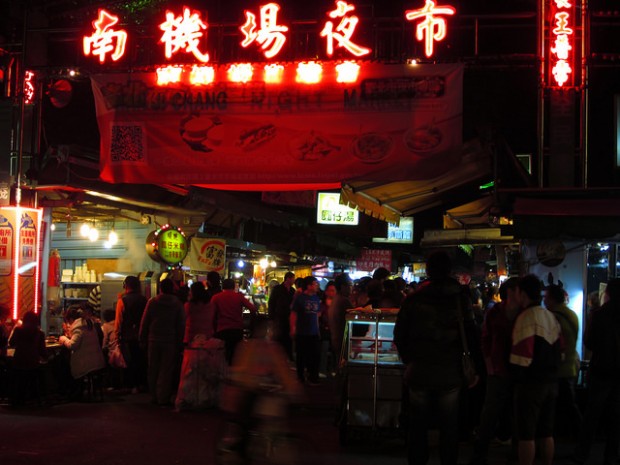 Image credits: Ken Marshall
Though Nanjichang Market is known as a night market, food is available here throughout the day. It is located in Wanhua, Taipei. It is not a very famous night market, perhaps because the market is not as big as the rest, but the food they serve here is absolutely delicious.
Bonus: Shen Keng Tofu Street (day market)
Image credits: Prince Roy
Shen Keng Tofu Street is a day market and is nice to visit in the afternoon if you are a tofu-loving person.
Apart from those mentioned here, there are more street markets in Taipei for you to discover. I recommend that you start with these few first, though. Happy shopping and happy eating in Taipei!
Also read: 5 Things to Do in Taipei That Cost Nothing